City breaks are great aren't they? Exploring a new metropolis and exposing yourself to the eccentricities of a new culture is one of life's great treasures. There are few better places for this than Seville. Spain's fourth largest city is a wonderful filled with innumerable things to see and do. But what if you fancy a retreat into serenity. Sometimes city life can get too much, and we all need a countryside break from time to time. Once again Seville comes up trumps. There are countless magical small towns and villages within a couple hours drive from the city. If you're looking for a rural getaway near Seville, here's a rundown of our favourites close to Seville.
Carmona
A short drive to the north from Seville, passing the airport will see you in the market town of Carmona. As every quintessential rural getaway near Seville should, Carmona is known for its thriving trade in wine, olive oil, and cattle. The holy trinity of Spanish farming. An important fortified town for the Romans and Moors, this settlement fell into catholic hands in 1247 and has since found a more peaceful roll as a quiet market town on the road to Cordoba. Here you can enjoy the authentic small town Spain experience.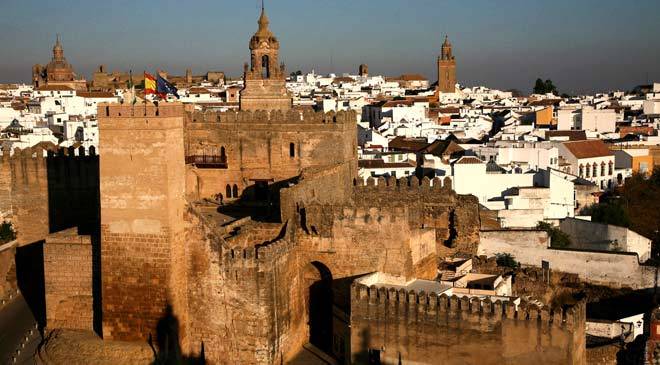 Antequera
Antequera sits at the crossroads of two major highway, meaning that wherever you are it's easy to get to. Yet somehow, despite this, it remains off of the bus tours route, meaning this beautiful small town isn't oversaturated with hoards of tourists. This town is home to, not just one, but three prehistoric dolmens and is one of the oldest recorded towns in Spain. Unlike many other towns, Antequera has scarcely changed its name from the Roman Antiquaria. It was also hugely important to the Moors, being the northwestern stronghold of the Kingdom of Granada. Today this tranquil town offers those seeking a rural getaway near Seville endless history, amazing views, and some of the most incredible hiking and rock climbing trails.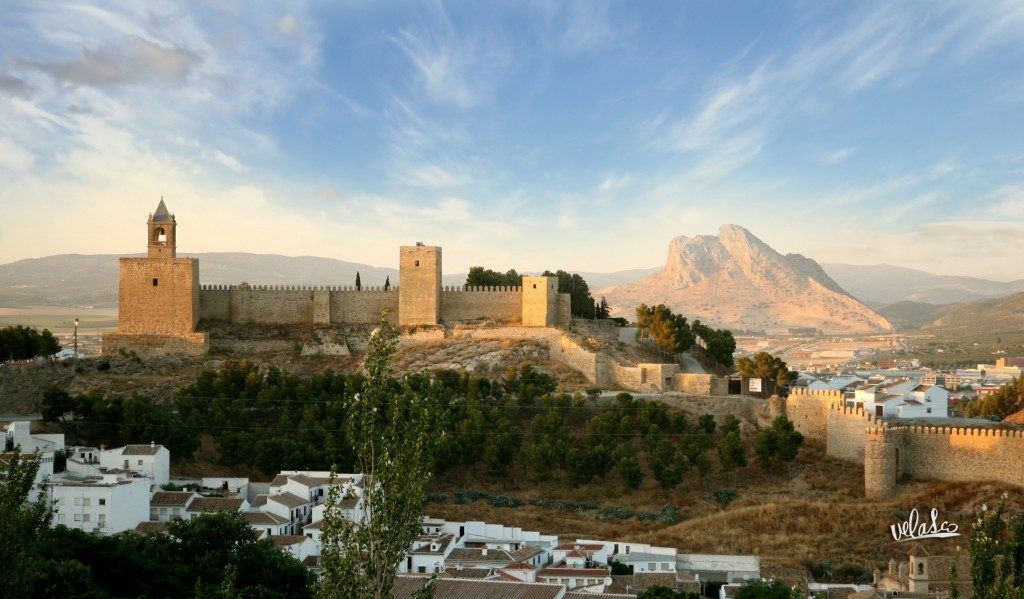 Caminito Del Rey
One of most popular hikes in Spain is but a short drive from Antequera. The Caminito del Rey is an exhilarating walk along a suspended footpath through the deep Gaitanes Gorge. The Kings Pathway takes its name from a visit by King Alfonso XIII in 1921. The path was built to allow workers access between two nearby hydroelectric plants. It used to be know as "the world's most dangerous pathway", but after closing for extensive repairs, has reopened to become one of the most popular, and exhilarating, hikes in all of Europe.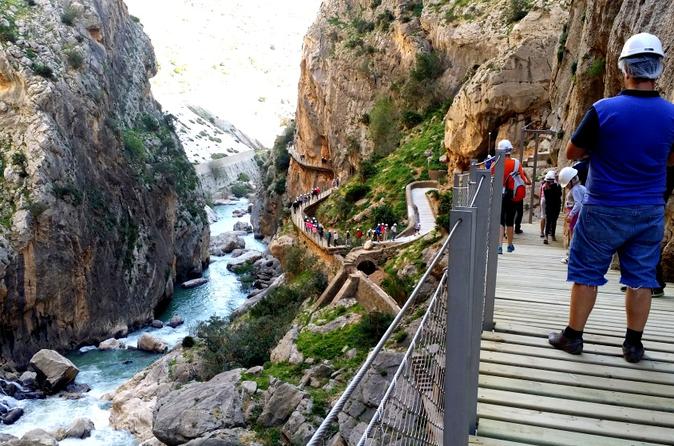 Ronda
The archetypal countryside town. Lying in the middle of rolling hills and imposing mountains, Ronda straddles El Tajo Gorge. This dramatic setting affords the town with cliff top views across the fertile valley below and over to the mountains filling the near horizon. Ronda is perhaps most famous for its Puente Nuevo, the bridge crossing the gorge at its deepest point. But there is more to Ronda than just this one bridge. Throughout history writers such as Lord Tennison and Orson Wells have fallen in love with the town. Hemingway even based his civil war novel 'For Whom the Bell Tolls' on events he saw here. Ronda is also credited with being the birth place of modern bull fighting. Further to this, Ronda also has many great walks in every direction out of town, making this the perfect place to base yourself for a rural getaway near Seville. If you'd like help getting to Ronda, or just want to see it in a day trip, we're here to help!
Gibraltar
Ceded to the British in 1713, Gibraltar has grown to be one of most densely populated areas in world. Naturally, you'd think these facts should disqualify it from being counted as a rural getaway near Seville. It makes it into this countdown, however, for one simple reason. The monolith is home to one of the most incredible nature reserve you'll ever encounter. Although undoubtedly crowded, the upper rock is so peaceful that you will forget all about them. Views across the straight to Africa and over the Mediterranean, hidden caves tunnelling deep into the rock, even apes! This place has it all. Should you wish to visit this surreal slice of busy serenity, then we'd delight in showing you around on our day trip!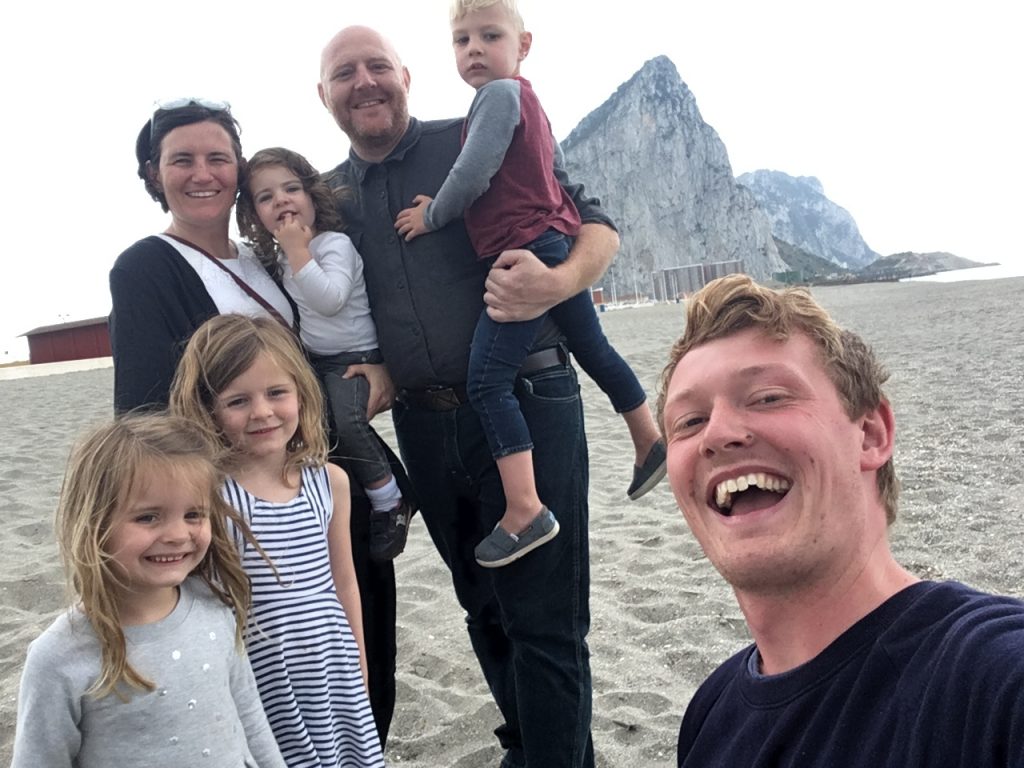 Tarifa
Until very recently, no-one had ever heard of Tarifa, but these days things are rapidly changing. And for good reason. Tarifa has become known as the windsurf capital of Europe. The small town wedged between the mountains and the straight of Gibraltar can get very windy at times, making the long sandy beach the perfect spot to launch an afternoon on the waves. Should you not be into kite surfing, this town is still worth visiting. Not only will the laid back vibes of the town appeal to anyone, but it's also the most southern point in Europe, with breathtaking views across the straight to Morocco even on the mistiest of mornings.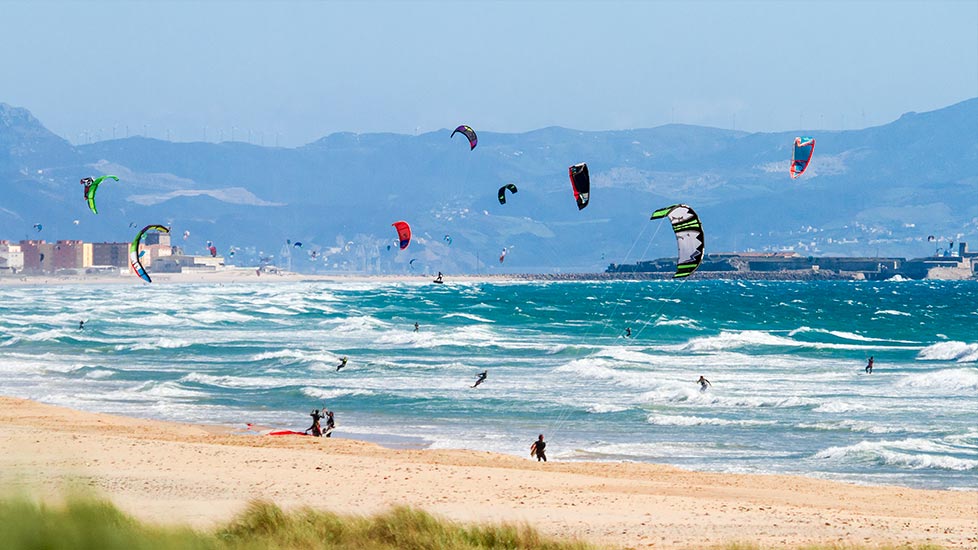 Bolonia
23km (14 miles) down the road from Tarifa lies an even smaller, even less explored town by the name of Bolonia. Nearly four kilometres of undisturbed sand await those who make the trek down here, resulting in one of the best beaches in Europe, far away from the crowds. But that's not all! Not only is this rural getaway the perfect place for a quite beach retreat, but it is also the nearest town to Baelo Claudia, one of the most complete Roman towns to have been uncovered in Spain.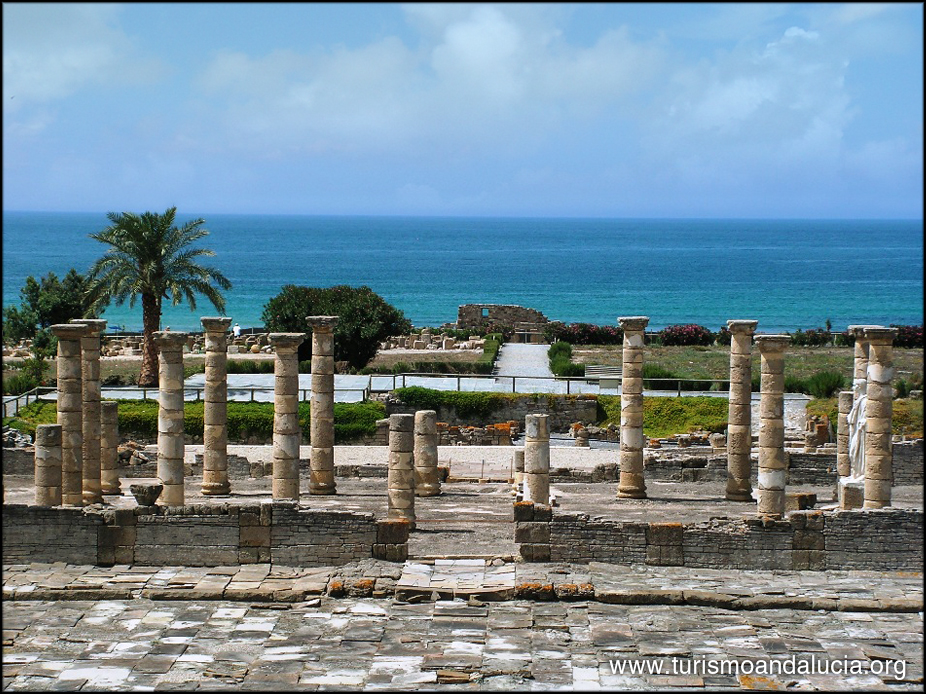 Jerez
Sherry gets it's name from this town. Sherry is the anglicised version of the name Jerez. Much like champagne, Sherry can only come from this region. More than just the centre of a prosperous wine region, Jerez is a fascinating city full of culture and history. The town is home to the oldest equestrian school in Europe. The Royal Andalusian School of Equestrian Art puts on a prized show every Thursday, which would be reason enough in itself to centre a rural getaway near Seville here, but then you have the sherry to enjoy and the town to explore! For a brief spell during the Moorish occupation, Jerez was its own independent Taifa (Kingdom) and as such has a royal palace to visit and an old town centre worthy of being a medieval capital.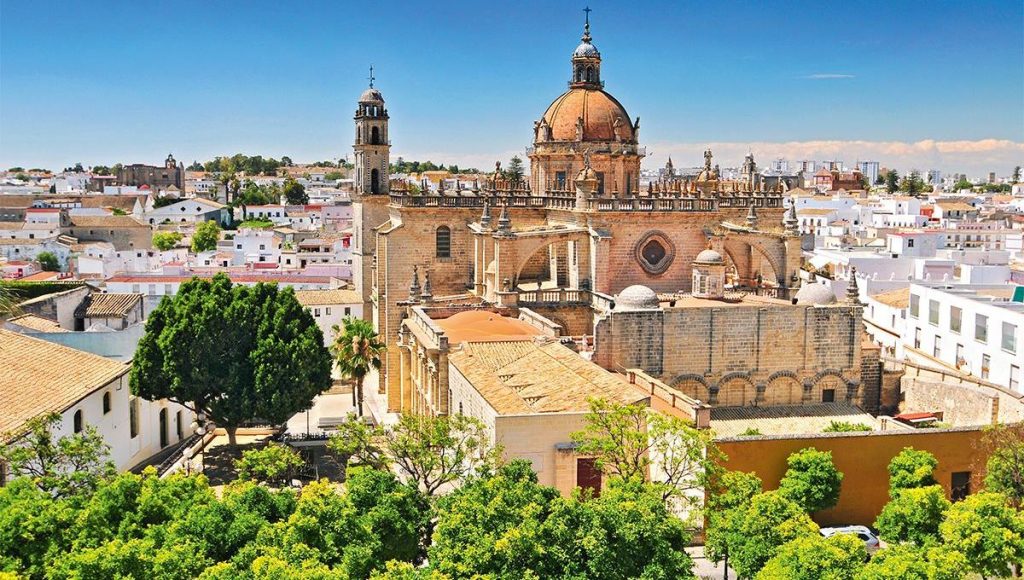 Sanlúcar
Just down the road from Jerez lies another sherry town. Sanlúcar de Barrameda can be found at the mouth of the Guadalquivir River on the opposite bank from Doñana National Park. This proximity to the park mean that, as well as sherry, from the sands of Sanlúcar's beautiful beach you are blessed with scenes of wildlife pottering about in the wetlands beyond. What's more, this town is no stranger to a party. Every May Sanlúcar hosts the Feria de Manzanilla, a week long sherry festival, and every August it's home to Carreras de Caballos. This event sees the beach turned into a race course for horses over the middle two weekends, with people coming from far and wide to enjoy the spectacle.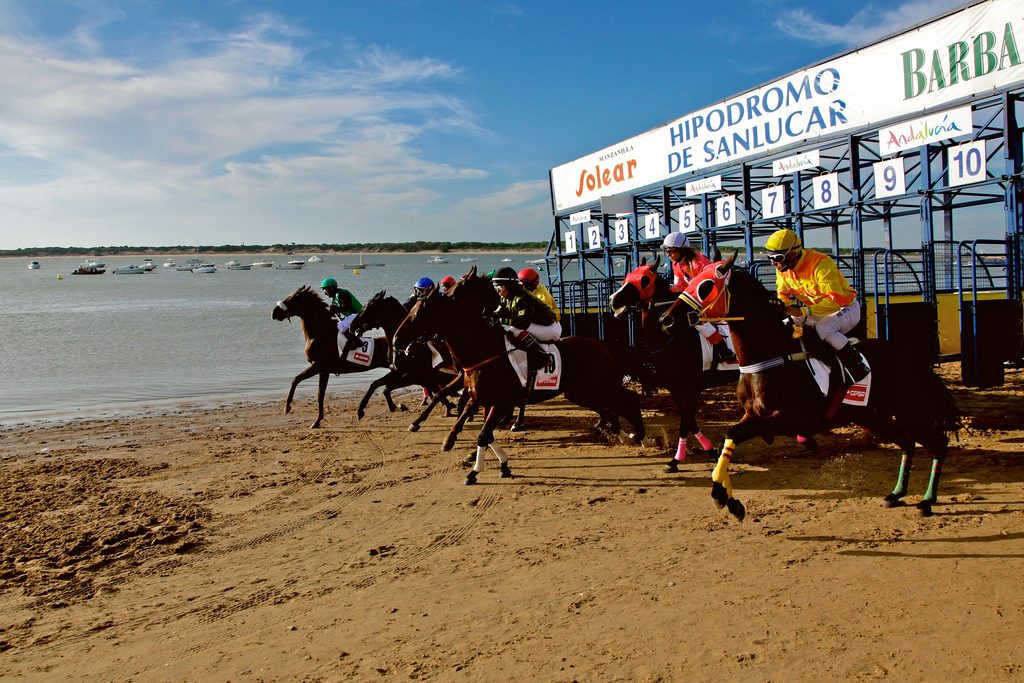 El Rocio
This is small town has less than two thousand inhabitants, however it is home to one of the largest religious festivals in Spain. During Pentecost, the populations of this village swells to a million with pilgrims coming from far and wide to experience La Romeria. The town only exists because of this festival, and as such everything is built to cater for it. The streets are all sand to be kinder on the horses and all roads lead to the church. The prospect of seeing this eccentricity would be enough to make the town enticing on its own, but it's also the gateway to Doñana National Park.

Doñana
The aforementioned Doñana National Park is a unique spectacle. Where else in the world can you see flamingoes, eagles, and lynx living side by side? This 543 km2 wildlife park was formed in 1969 and has since grown to be the single most important place in Europe for migrating birds. Due to this importance, there are strict regulations on how to enter the park, so it can be a hard place to get to. If you would like to visit the park, then there are few better ways then joining onto our Doñana day trip! Escape the city with this cathartic rural getaway near Seville, finishing off, as all the best trips do, with a visit to the beach.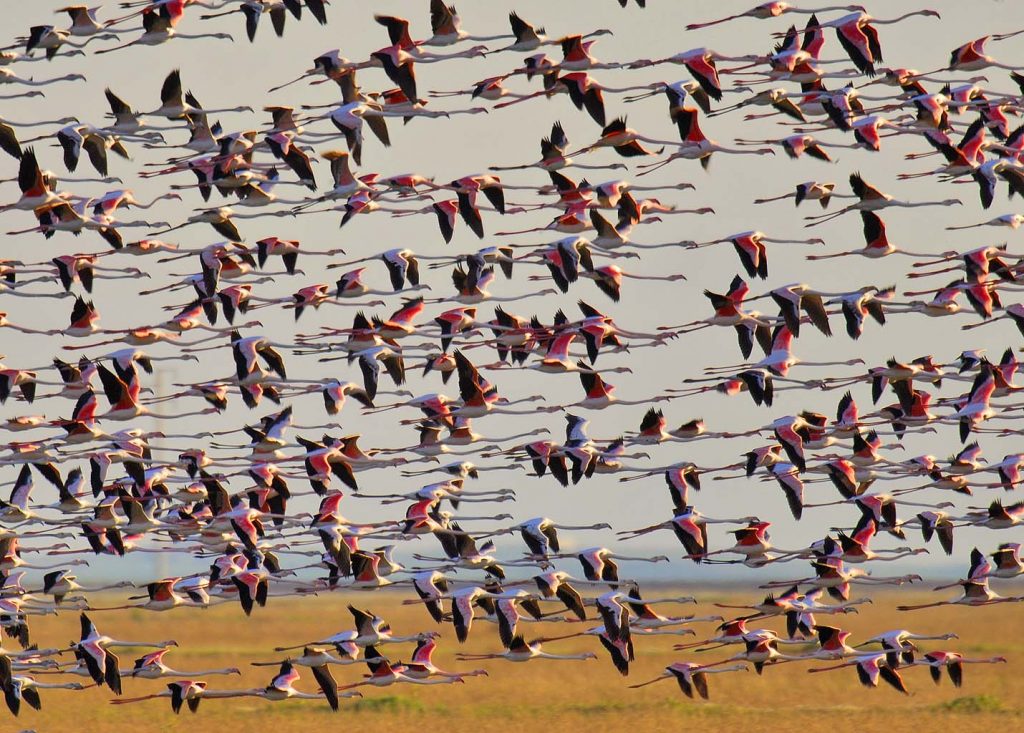 Punta Umbria
Punta Umbria is one of Seville's beach retreats. On a hot day Sevillanos will flock to beaches like this one in search of cooling breezes. Clearly then, this is a popular beach retreat and one which is primarily enjoyed by locals. There's more to this area than just a good beach, though. Punta Umbria lies on the mouth of the Obriel River. It was from this river that Christopher Columbus first set sail in search of a Western passage to India.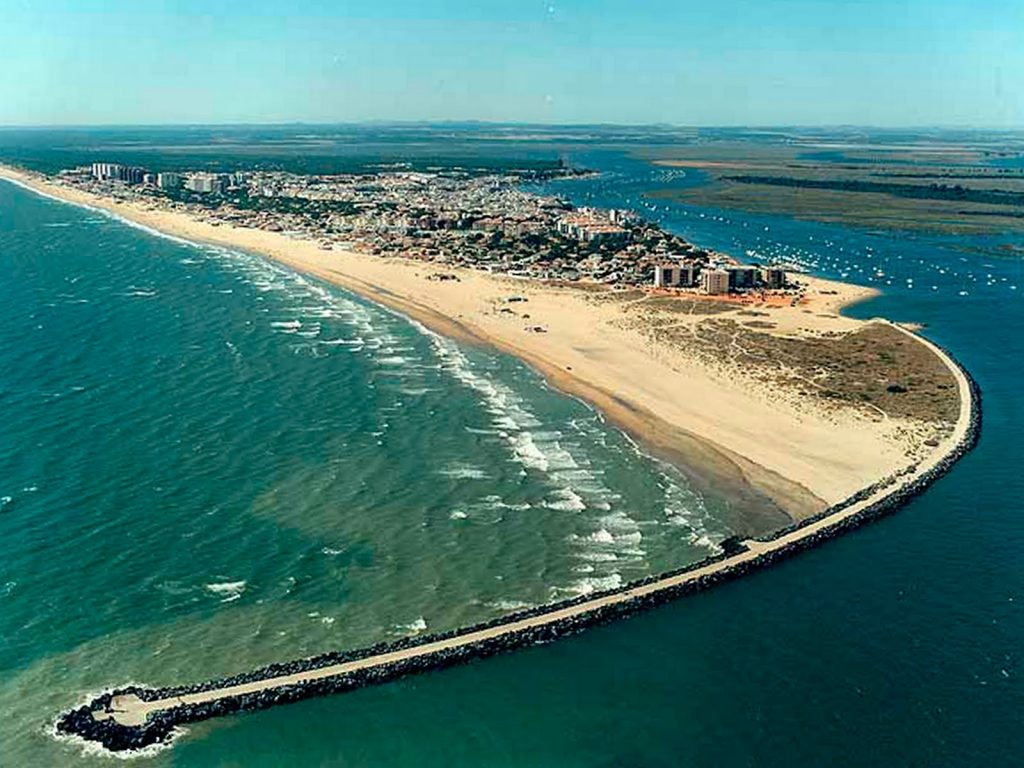 Sierra Morena
North of Punta Umbria the Sierra Morena mountains rise. This region is famed for its acorn trees, and the pigs that feed on them. It's due to this diet that some of the best Iberian ham money can by is farmed here. Despite this fame, the area remains very remote and as such has much less crowds. This remoteness makes the Sierra Morena's ideal for a rural getaway near Seville, but don't think that this remoteness also results in a lack of things to do. As well as the usual abundance of great hiking trails, this area is also home to the Rio Tinto. The Martian-esque Red River flows through an area rich in iron deposits resulting in the reddish hue which gives the river its name. Due to these mineral deposits, the area was extensively mined during the 1800's. To access these mines, a train was built. Today the mines are long gone, but the train remains running for those wishing a relaxed family activity in beautiful surroundings.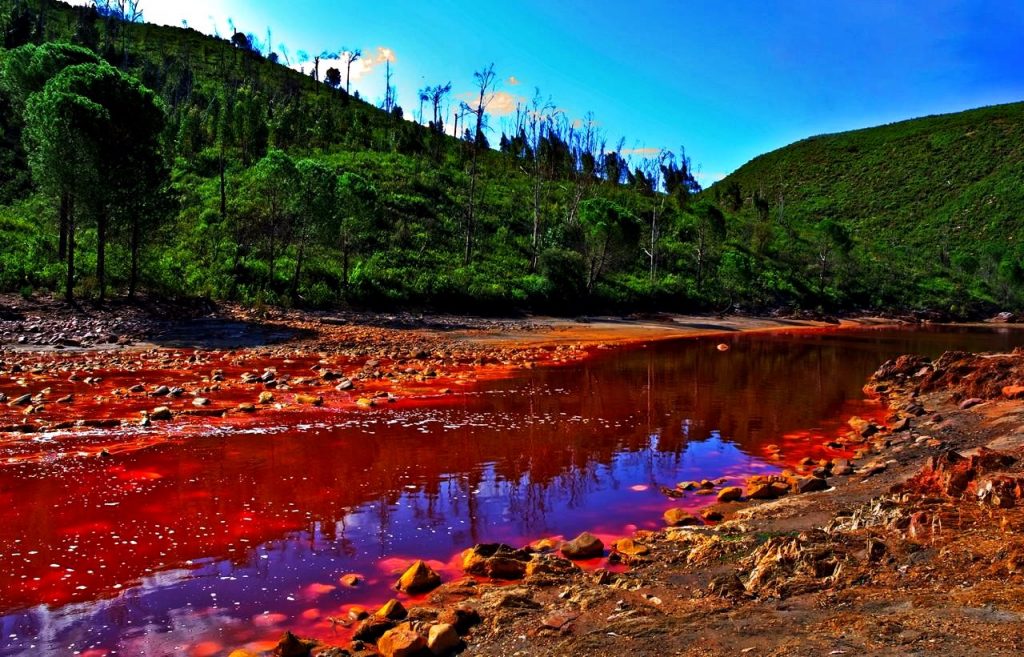 White Villages
We've saved the best for last. There can be few places in the world as unspeakably beautiful as the White villages of southern Spain. Glistening like ivory jewels shining in the verdant mountains these tiny hilltop towns make the perfect countryside getaway. They were not always this tranquil, this area was host to myriad key battles between the Moors and Christians over the centuries with many of the villages going back and forth between the two sides. After successive invasions, these towns thrive as peaceful mountain retreats. Many of the villages lie at the end of winding mountain roads, meaning they're far off the bus tour route. This lack of day trippers means you can enjoy a uniquely Spanish experience, eating far too much tapas in a mountain village and burning it off with a quaint walk, without the stress of endless groups of selfie-takers. Should you want help finding the best spots in the mountains and a knowledgable guide to give you a back story to the villages, then our White villages tour is for you!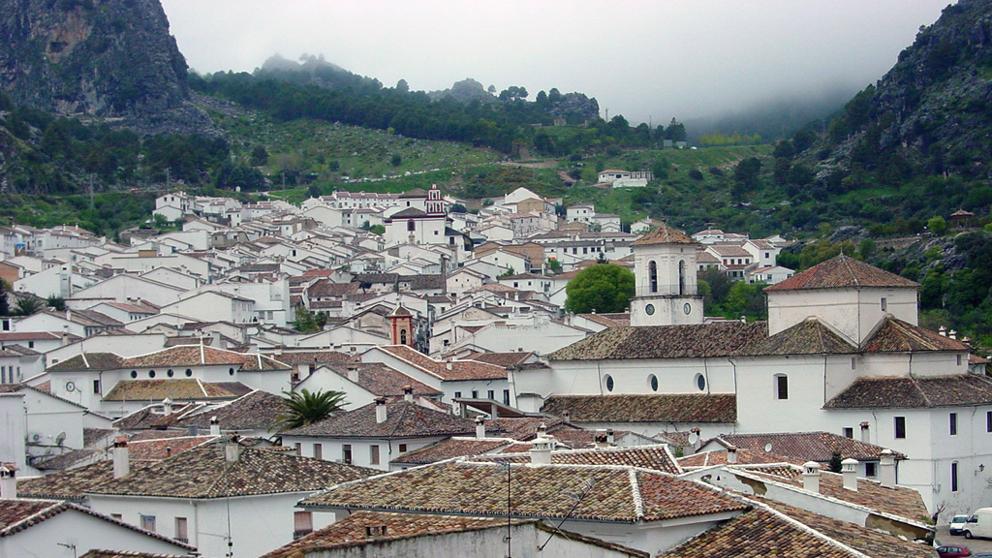 Chose your rural getaway near Seville!
So there you have it, our round up of every rural getaway near Seville worth the money. We vehemently believe that you will struggle to find anywhere better then these towns anywhere else in Spain. All that's left for you to do now, is pick your favourite and book your trip! Should you want assistance planning your trip, then please reach out to us for help and local knowledge you could possibly need and we look forward to welcoming you soon.
Davey Womack is a tour guide and avid traveller. Read more from his adventures in Spain and around the world by visiting his personal blog.