Day trips are one of the best parts of a holiday. Spain is one of most beautiful countries in the world; and the more you travel around it, the more you start to love it. Seville itself is a wonderful place, with many things to offer. One of the biggest benefits of the city, is the location. You can travel to so many gorgeous places around the city that will make your Spanish experience even more remarkable. We came up with a list of the best cities in Spain, that are easily accessible from Seville. Take a look and start planning your holiday!
The Best cities in Spain easily accessible from Seville are:
Cadiz ( 1h 20min. )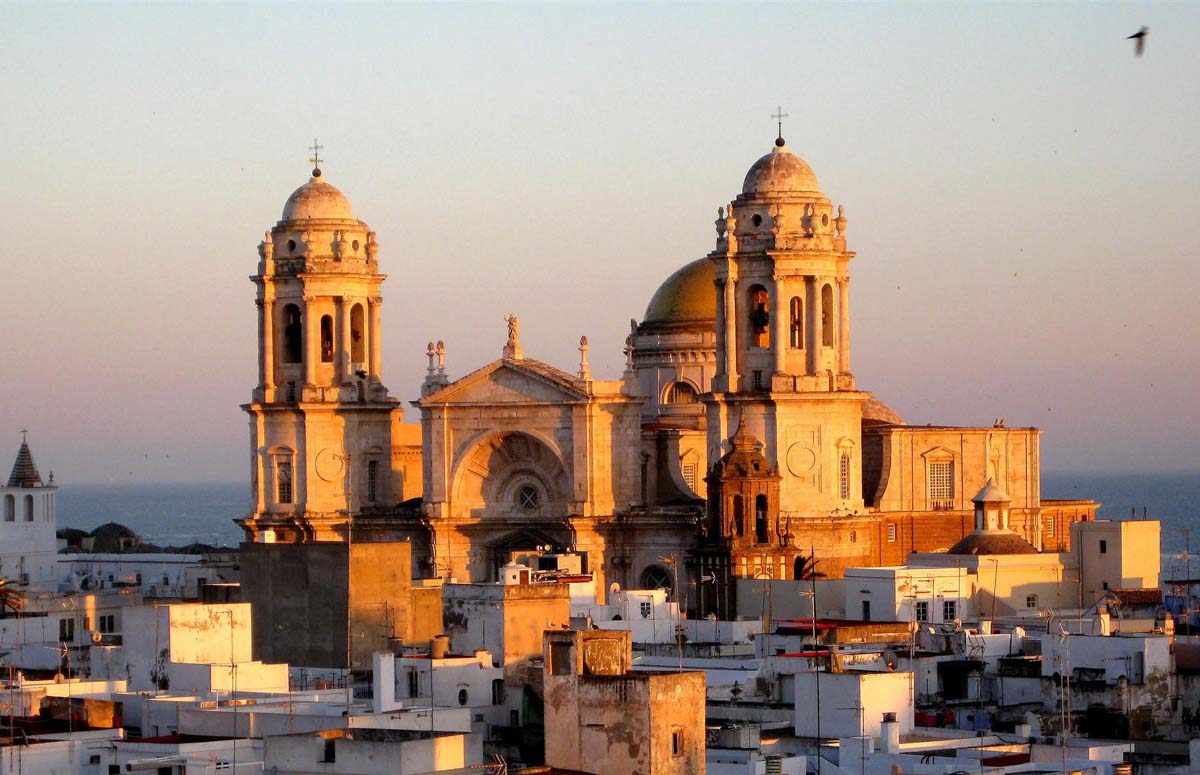 Everything about Cadiz exudes seaside Mediterranean charm. Bask in the balmy weather, breathe in the ocean air, and admire the seagulls soaring above church bell towers. Similar to many beautiful places in Spain, Cadiz has been an inspiration to filmmakers. Chosen for its Carribean-like setting, Cadiz was reimagined as Havanna in 2002's James Bond movie – Die Another Day.
The cosmopolitan city is actually a collection of atmospheric old barrios such as El Pópulo, packed with cobblestone streets and narrow alleyways, and La Viña, the historic fishermen's neighbourhood, where tourists should stop for a seafood meal. Save time for wandering around the gypsy quarter (Santa María), listening for melodies of flamenco song. Getting to Cadiz from Seville, is very easy as it is only a short train ride away. Alternatively, you can also choose our private day trip from Seville, so you can enjoy the comfort of your own car and learn new things thanks to our knowledgeable tour guides. We will make sure you get the most out of the trip! You will get a chance to visit Jerez and do sherry tasting. You will also get to visit one of the most prestigious horse shows in Europe. What a great way to have the most unique holiday!

Córdoba ( 1h 40min.)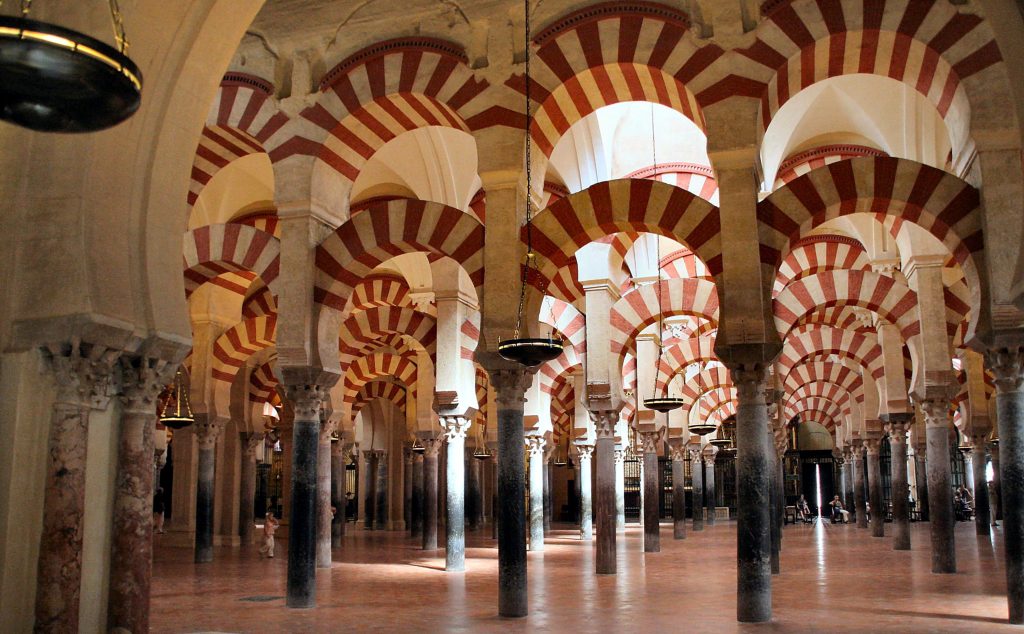 Magnificent architectural treasures and quaint old quarters reflect Córdoba's rich heritage. A multifaceted cultural legacy is unveiled as tourists wander the narrow streets and visit the awe-inspiring monuments. The most important sight is the UNESCO-listed La Mezquita, a breathtaking 8th-century mosque that is considered one of the finest Islamic buildings in the Western world.
Cordoba is relatively small, especially compared to Seville, and it can be a great option for people who wish to take break from busy, big- city life. Cordoba, as well as being very impressive, is definitely one of the most romantic places in Spain, its Jewish neighbourhood is filled with small alleys and lovely little historical houses with wonderful patios.
Ronda ( 1h 40min. )

If you are a nature lover and would like to appreciate some magnificent landscapes while on your Spanish holiday, Ronda is a top pick for you! One of the Pueblos Blancos (White Villages), this breathtaking cliff top town is one of the most dramatic sites in Andalusia. Ronda is perched on a plateau overlooking El Tajo gorge with the famous Puente Nuevo bridge straddling the 130-meter-deep ravine. Sensational sweeping views of the landscape are found at the Casa del Rey Moro gardens and the Alameda de José Antonio park. Unfortunately, getting to Ronda can be tricky! There is no direct train, and the bus ride can be long and uncomfortable. There is an option of taking a Bla, Bla car, which is a car ride share service. This option, however can bee a bit awkward and many drivers can not speak English, which makes the whole trip planning a bit more stressful. Luckily, we offer a private transfer and a day trip to Ronda from Seville. You will get the comfort of the private transfer but will also get a chance to not only explore Ronda, but also some other stunning Spanish, white villages that otherwise, you would have missed forever!
Granada ( 2h 30min. )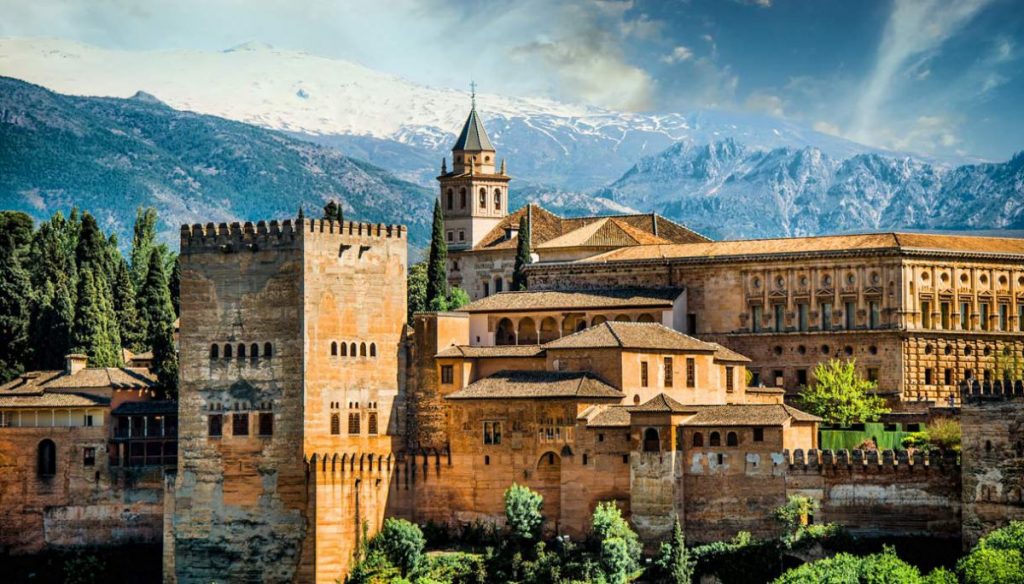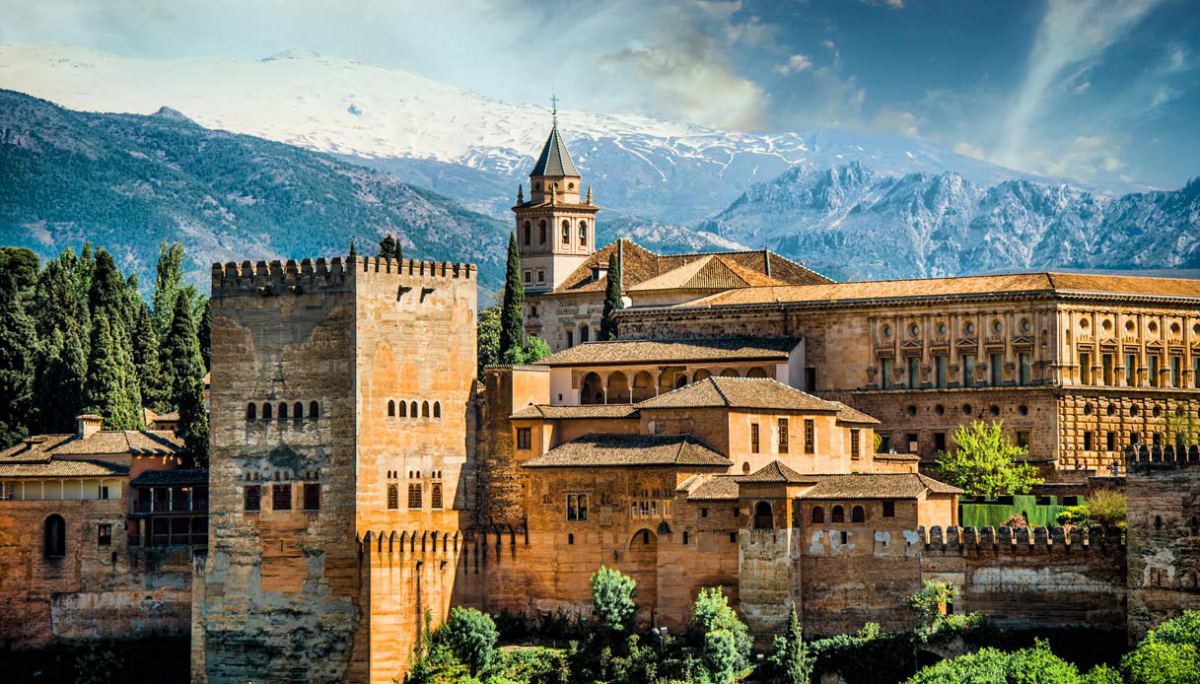 Heading the list of the top tourist attractions in Spain is the Alhambra, a magnificent assemblage of palaces crowning a hilltop in Granada. The decorative detail that fills the royal palace of the Nasrid dynasty is the finest example of the artistry of Spain's Islamic period. From the 13th through the 15th centuries Andalucía was the western capital of the Islamic world, and represented the highest achievements of culture in Medieval Europe. The Alhambra was the seat of the dynasty, a complex of palaces, gardens, towers, walls, and a mosque all adorned in delicately carved stone filigree and incredibly intricate tilework.
Granada is honestly a must visit while in the Andalucia! Its beautiful scenery and rich history will make your Spanish experience absolutely unforgettable. Granada is approximately 250 km away from Sevilla. Depending on the mode of transport, getting there can take you between 2.5 to 4.5 hours. Travelling from Seville to Granada is a very popular and beautiful route. Ultimately, it's your choice on how to get there and luckily, there are various options (train, bus or private transfer). This means everyone can find something suitable for them.
These are our Top 4 picks for Best cities in Spain that are easily accessible from Seville! Now it is your choice to decide where would you like to go. We guarantee you that all of them have got some fantastic things to offer! Take a look at our website to get some inspiration on what to do and where to go next. We hope to see you soon in Andalucia!