Private Tours
Discover the magic of Seville in a relaxed atmosphere with unparalleled flexibility all tailored to your interests.

Transfers services
Choose your private transfer service to ensure a relaxing travel experience and enjoy the personal attention of your guide.

Customized Experiences
Let us plan your perfect luxury vacation in Andalusia and take care of all those little details that make for a memorable moment.
Check our most popular tours!
Not Just a Tourist Team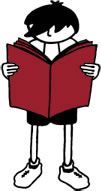 Why choose Not Just a Tourist
We are determined to make your trip the most memorable travel experience you have ever had. How do we do it? We care about every single moment you spend in our city and would love you to enjoy it as much as we do!

Mahsa
CEO
"Mahsa loves traveling. She has a deep understanding of the needs of the travelers and loves taking care of all those little travel arrangements to design your perfect travel experience.
Seville Blog
Get $500 to $1000-advances with no credit checks