If it is your first time in Algarve, stay and discover now the top things to do in Algarve, Portugal.
Situated in the coastline of southern Portugal, this fantastic beach destination entails much more than a simple destination holiday. Its extreme diversity as well as its soft climate tempered by the Atlantic and its soft sandy beaches will captivate you from the first moment. It is not for nothing that it is one of the most popular destinations in Europe. Its mouth-watering cuisine and pristine natural scenery make this region a dream destination.
Here you will find plenty of things to do and a sheer variety that appeals to a wide range of tourists, from families or couples to adventurous people to those who are on a city break and seek to explore the city. So, if you want to discover some of the most striking curiosities or attractions of the Algarve, stay and continue reading this post.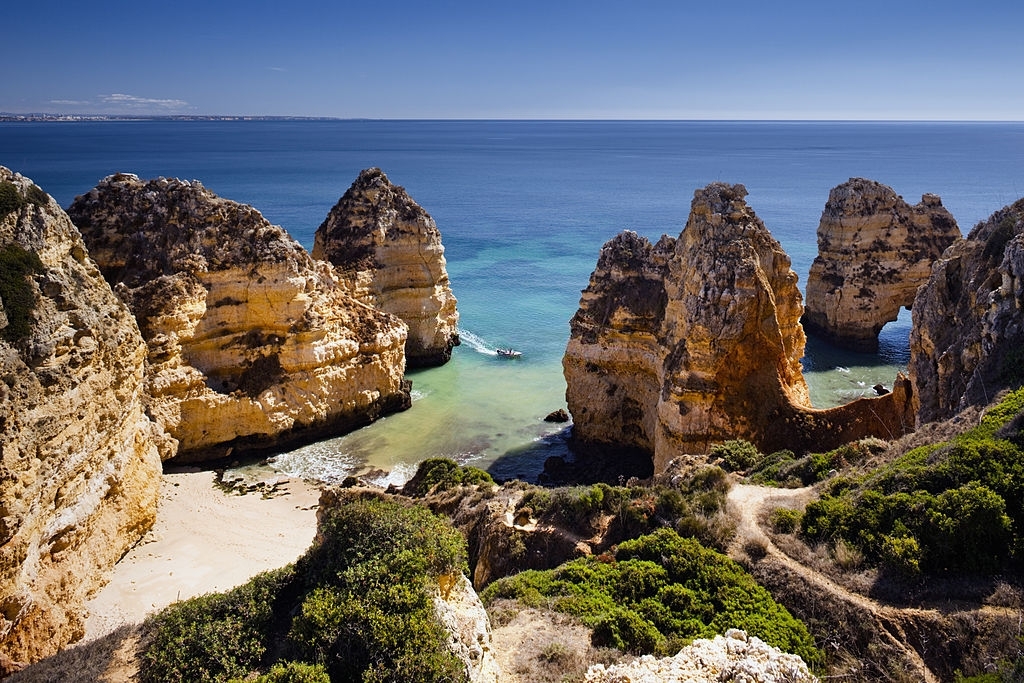 Lagos
Nope! It is not Nigeria! 🙂 Ranked as one of the most lively cities in western Algarve, Lagos is the perfect choice in case you are craving more than beautiful beaches or glorious weather. Its location will allow you to get active with a variety of activities and plans depending on your preferences since it is suitable for all types of tourism.
Although it is well-known not only for its magnificent beaches, Lagos also stands out because of its great historical significance. Encircled by large chunks of its old walls, its medieval collection of ancient Moorish castle walls as well as some other important and extravagant churches will catch your cultural desire to discover the city.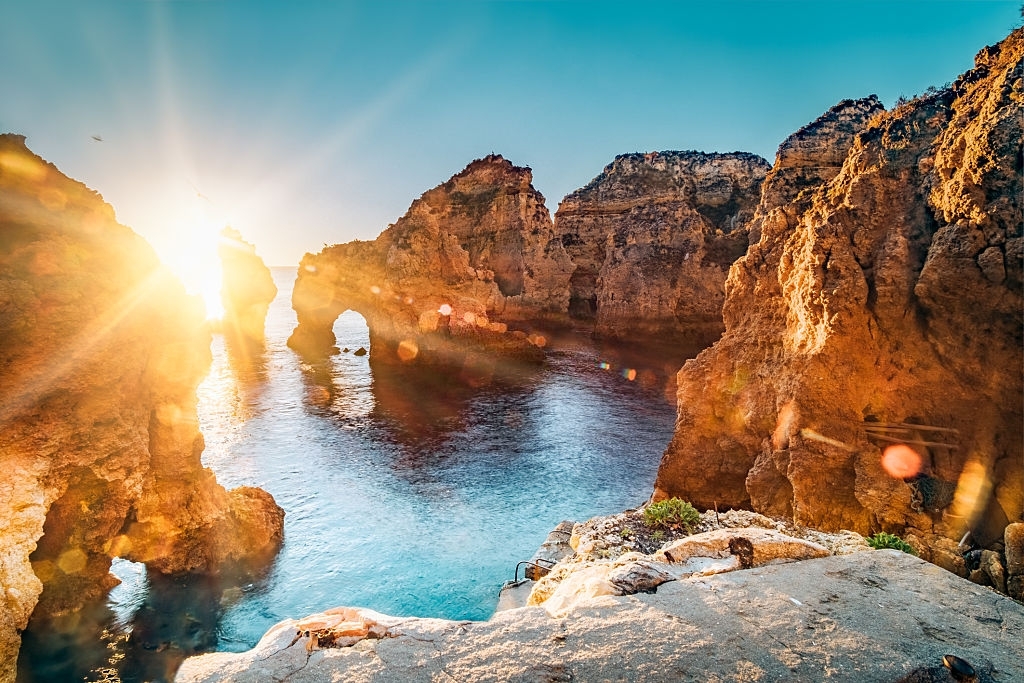 In Lagos, apart from its cultural heritage, you could find some of the best and most astonishing beaches you surely have ever seen. Just a few minutes south of the old center, a headland is awaiting you. Have a look at Ponta da Piedade and enjoy this natural wonder. There, you could get on a boat or kayak, capture some incredible photographs under natural arches, and enter caves. Be the first of your friends to post stunning photos on your social networks showing off this fantastic destination.
Similarly, you could choose some other beaches. What about Praia do Camilo or Praia do Dona Ana? The first option, next to Ponta da Piedade is a fabulous cove that you will reach just only descending 200 steps. Furthermore, framed by enchanting cliffs, Praia do Dona Ana is the most suitable option for those who are looking for some spacious and tranquil beaches with golden sand.
However, if you are not the type of person who enjoys sunbathing, don't worry at all! If you are traveling with your kids or if you are an animal lover, you cannot miss this plan! What do you think about spending the day in the zoo? In Lagos, you could meet and get close to animals from the five continents!
Do not have any doubt that your children will enjoy this amazing opportunity with macaws, parakeets, flamencos, and many others. Enjoy now all the top things to do in Algarve, Portugal.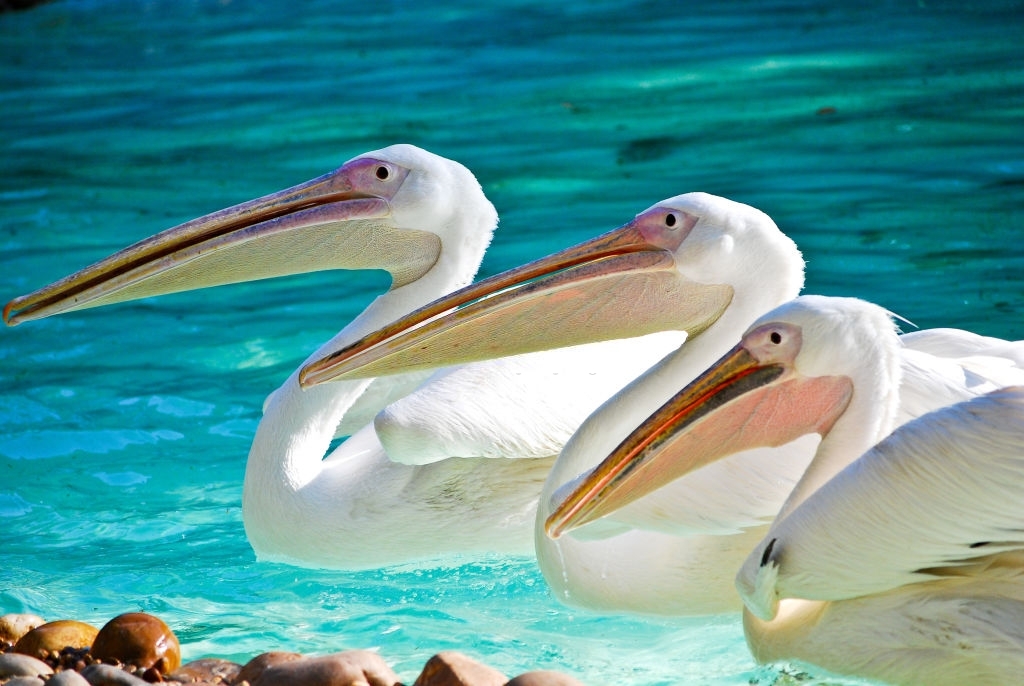 Faro
Faro is the capital city of the Algarve and the gateway to southern Portugal thanks to its airport that many tourists visit this region. Its rich cultural wealth and its striking location made Faro one of the most attractive and coastal destinations in Portugal. Here you have some of the top things to do in Faro when traveling to the Algarve.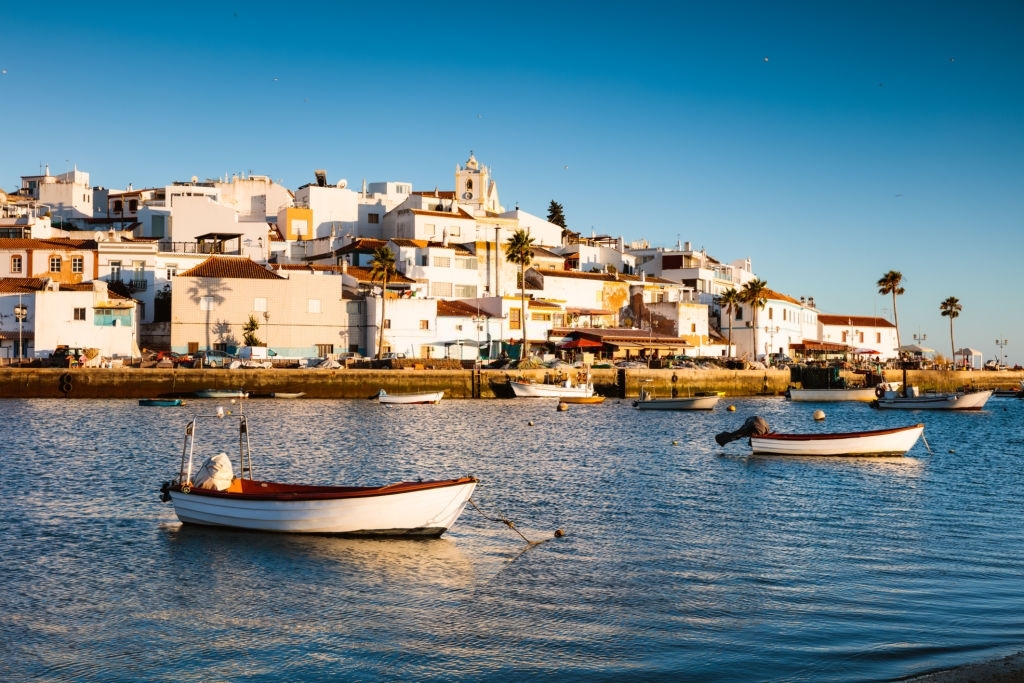 The first thing you should do once in Faro is to visit the Reinassance Faro Cathedral as well as the Municipal Museum and the Muralhas de Faro. These three monuments are among the main attractions of Faro. For lovers of cultural holidays, here you have some great plans to do in the city.
Without any doubt, one of the top things to do in Algarve, and this time, in Faro should be to take the Ria Formosa cruise. Taking advantage of your visit to the city, you cannot miss the opportunity to immerse yourself in a nature reserve protecting the lagoon. Have a look at the picture, isn't it incredible?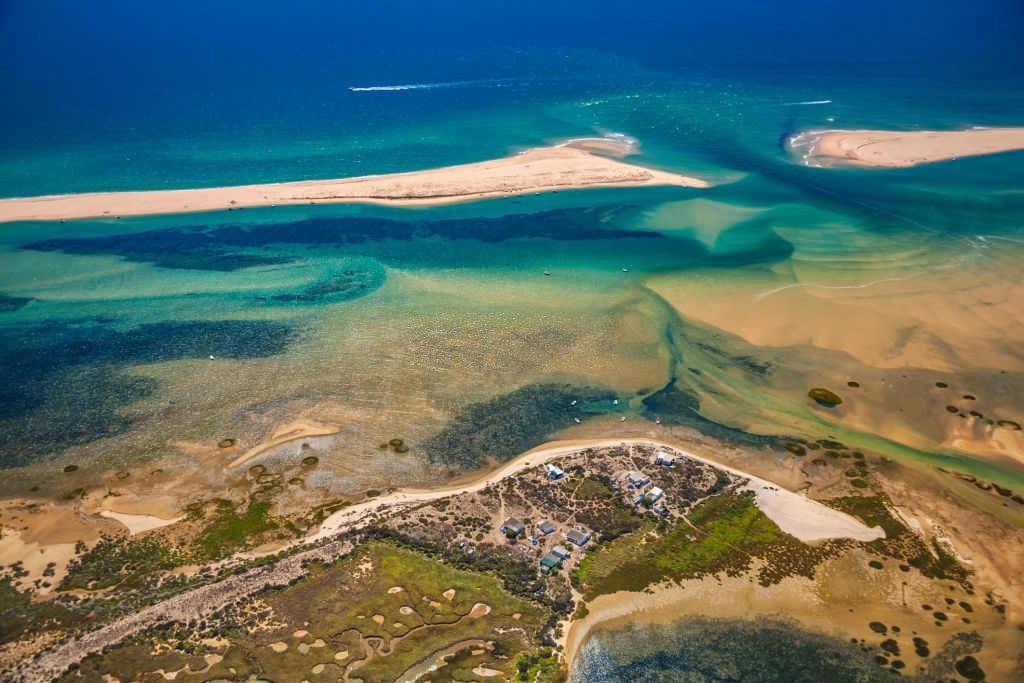 If you are looking for cultural heritage, you are in the right place too! Faro has a great number of different things to do. Apart from visiting the Museum or the Cathedral, you have to visit some other places, such as the Rococo pastiche Palácio de Estoi, which is close to the Roman ruins. However, if the weather is not cooperating, you could also arrange a visit to Forum Algarve. This enormous shopping center could be a good idea to take some rest before continuing with your trips.
Are you traveling with kids? Don't worry! Here you have some other plans to keep your kids entertained. Well, maybe not only the little ones… The Centro Ciência Viva do Algarve is a hands-on science center with live animals and exhibits that will engage your mind during the holidays. Take note of everything, here you have the top things to do in Algarve, Portugal.
Cape St Vincent
Located in Sagres, this cape is one of the most iconic lighthouses that should be a must-see in your top things to do in Algarve, Portugal. Standing at the southwesternmost point in Europe, these cliffs of over 75 meters above the ocean are one of the Algarve's coastal treasures. Described by the Ancient Greek chroniclers as "the end of the inhabited earth", Cape St Vincent will be undoubtedly a worthy experience to have on any European trip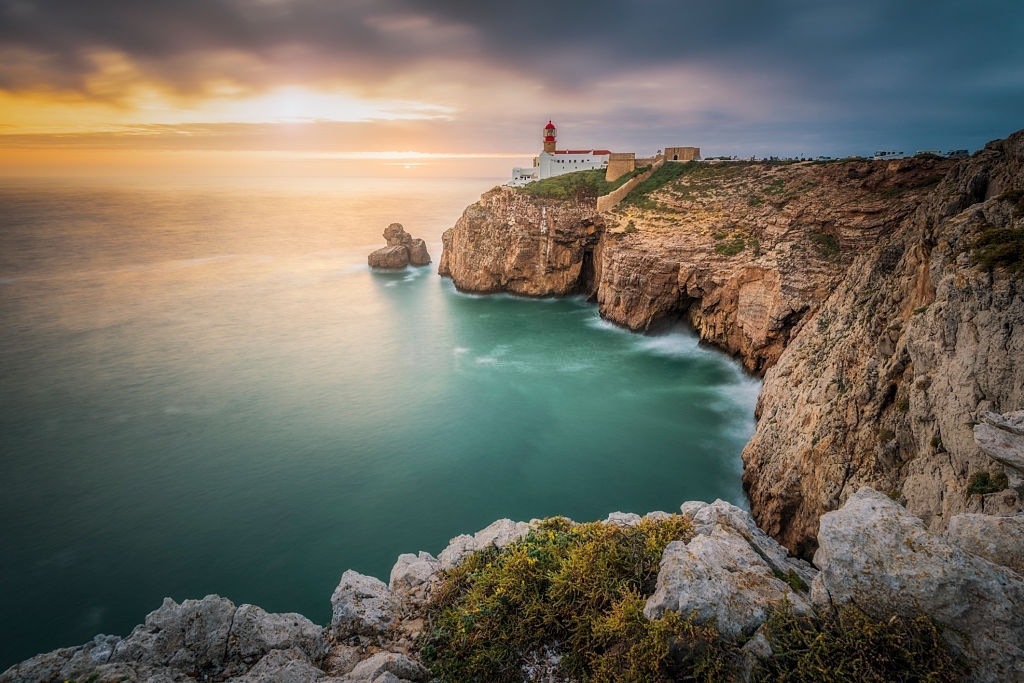 Apart from the magnificent panoramic views, you can have from the cape, it also represents and shelters a landmark of historical and architectural importance. There, hundreds of naval battles were fought. Moreover, its lighthouse, built in 1846, serves not only as a navigational beacon but also as a migration bird's point. Every single year, thousands of birds gather here.
Serra de Monchique
If you're looking for an alternative to the Algarve's beach scene, here is the best plan. Do not look further! Here you have a rolling mountain range that will add some other perspectives to your travel. The great number of chestnuts and eucalyptus sustain the abundance of wildlife.
This area includes not only the hill town of Monchique but also the Pico da Foia. It is the tallest mountain in Portugal. In the case of being a hiking lover, in Monchique, you will find the best place for walks.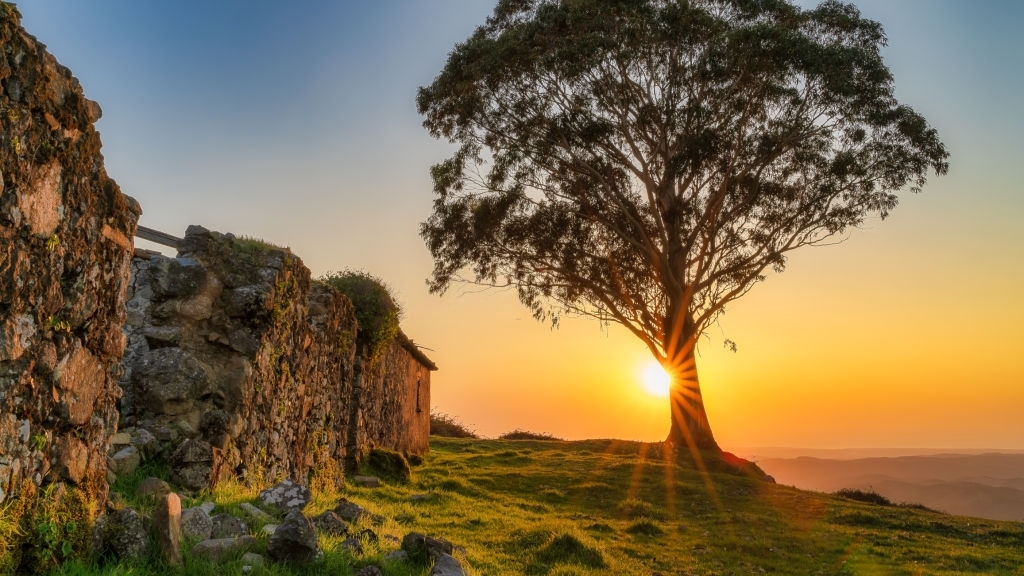 Tavira
Despite Tavira cannot be the first place you think about when someone mentions you Algarve, here you will find some top things to do in Algarve, Portugal. Not so far from the city of Faro, this town located on the coast of the eastern part of Algarve fits within one of the prettiest regions.
Its historical legacy and its location on both sides of the Gileo River will allow you to stroll along it. So, you could explore the area and admiring the unique Portuguese tiles.
Do you want to discover curiosities about this town? Its whitewashed buildings will remind you of the White Villages of Spain. They will also allow you to make some incredible Instagram pictures. Did you know that its roofs and its churches define Tavira's architecture? Yes, you have heard correctly. Its churches embellish the old town. Don't think it twice, add Tavira to the top things to do in Algarve, Portugal!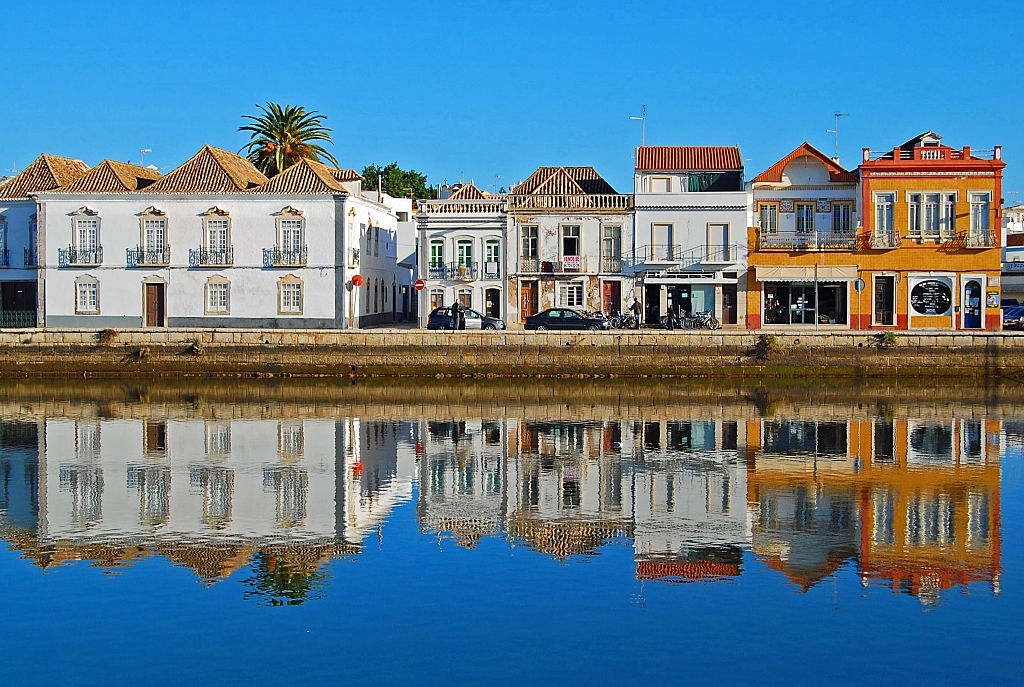 Benagil Cave
On the southern coast of the Algarve, this small fishing village has become a very well-known place thanks to the incredible sea cave. However, there is much more than a cave in Benagil.
Here, you will have the opportunity to enjoy the warm summer weather as well as to explore the rock formation. Thanks to its popularity, getting to the cave has recently become easier.
In case you don't know what is allowed or not in the cave, we bring you updates about what you can do and cannot. Despite it is not far from Beganil's beach, it is not recommended to swim around it, because currents are very strong and tides change very quickly. But… don't worry at all! You could take as many pictures as you want. Do not miss this experience, add it to your list of top things to do in Algarve, Portugal!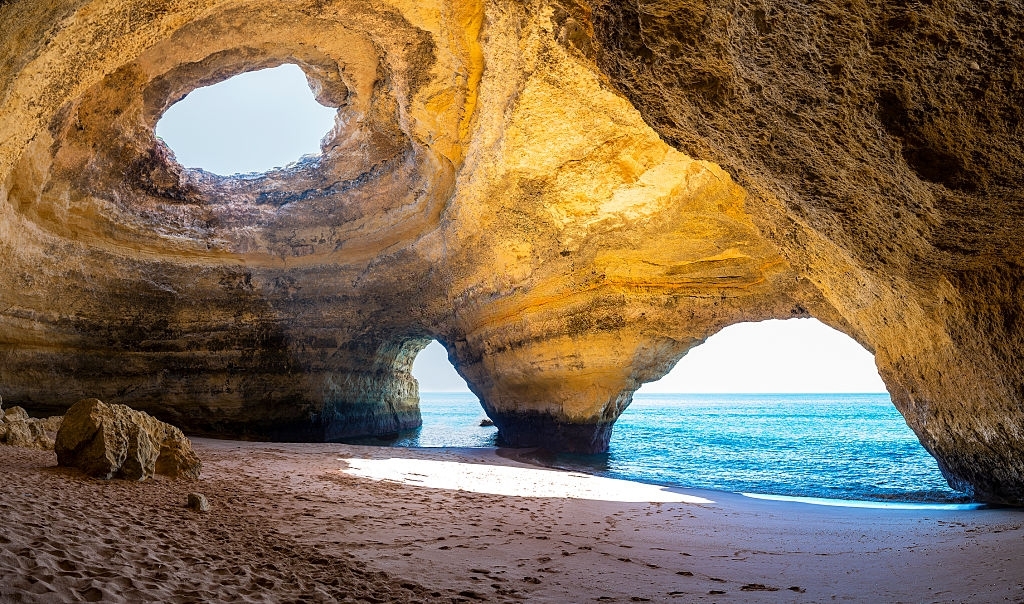 In short, Algarve has defined itself as one of the main tourist attractions in Portugal. Its famous beaches made Algarve a very well-known destination. If you are spending more time in Portugal we can recommend some other places you should visit once here. Have you thought about spending some other days in Lisbon? If you are in Seville and would like to visit this vibrant Portuguese city, just contact us. Don't worry about what to do or what to see when you arrive in the cities, we will take care of that. Its gastronomy is also an essential part of Portuguese culture, so remember to try bacalao, one of their best specialties.
However, if you prefer to personalize your stay in Portugal, we offer you the possibility to custom your tours. We will show you some of the best treasures of Portugal. Don't let people tell you about it! Decide it now and choose this surfer paradise as your next tourist destination!