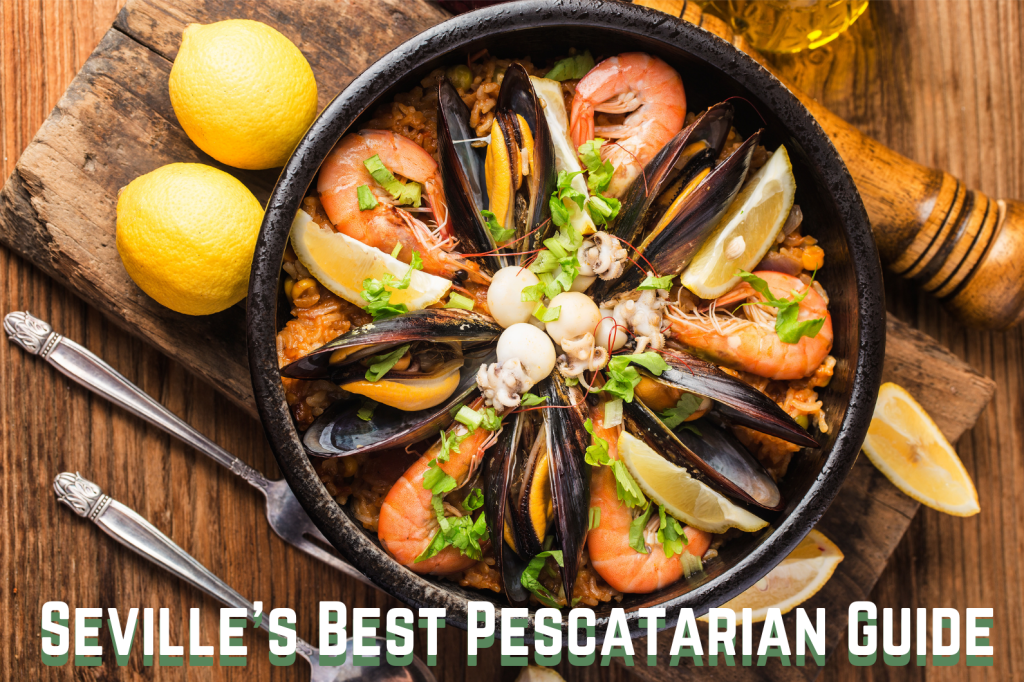 Spain is home to many common saltwater fish. In fact once these fish leave the sea, they transform into the most delicious part of any Spanish meal. Grouper, sea bream, mackerel, cod, tuna, bonito, swordfish, calamari, prawns and anchovies are a few daily celebrated fish. Andalusia is blessed with its location, with shores to the Mediterranean Sea and the Atlantic Ocean. If you love seafood, you are in luck. Not only is Seville home to countless traditional fish dishes, but they are also cheap and cheerful. Consequently it's hard to know what tapas you should try; however we have created Seville's best pescatarian guide. We hope you enjoy it!
Top dishes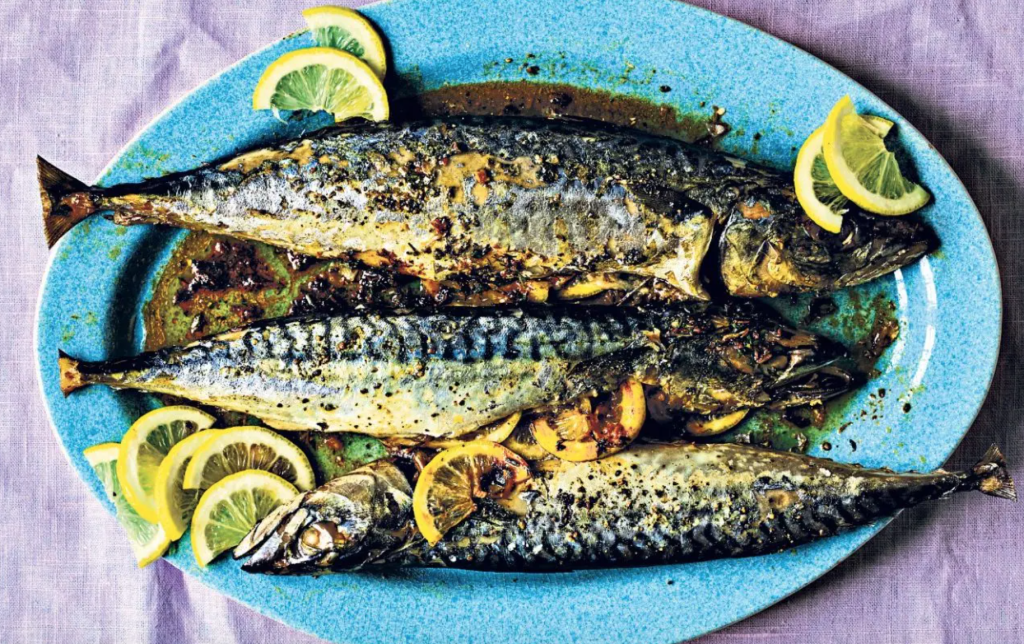 The first question to tackle (excuse the pun) is, what are the tastiest fish dishes on the menu? Calamari might come to mind, but there are many choices for fish tapas.
Choco Fritos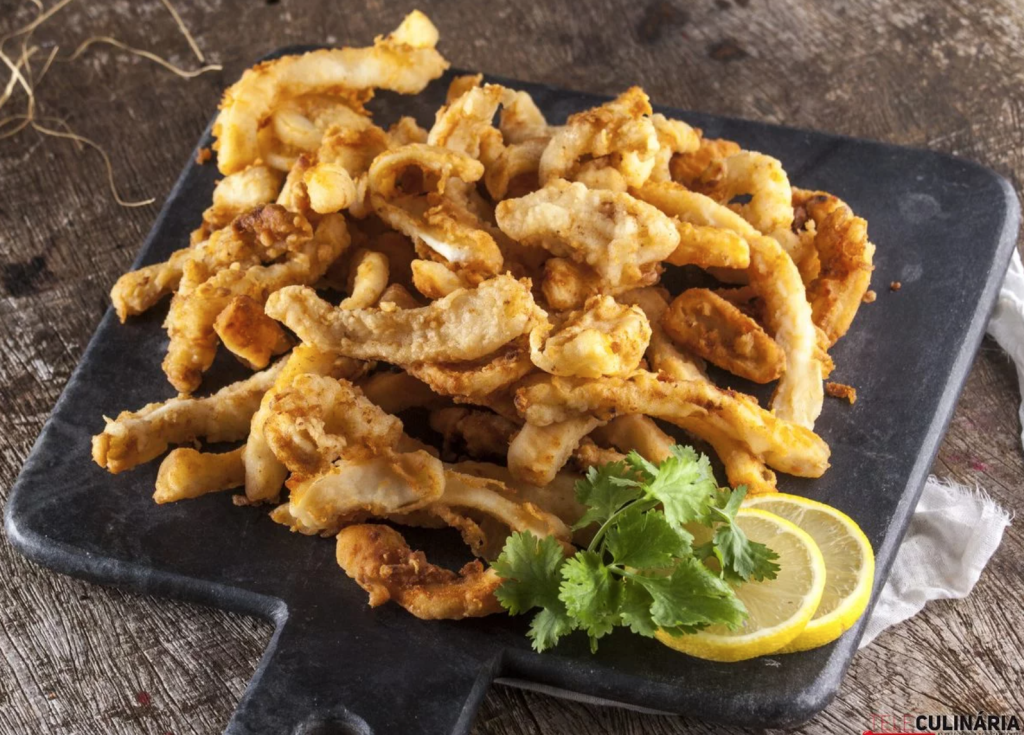 Choco is known as cuttlefish in English and is genuinely a delicacy in Andalucia. The fish is unoffensive, and the taste is mellow and a crowd-pleaser. As a result you will find this fish served in most areas in Andalusia. Even the oldest tapas bar in Seville, el rinconcillo serves chocos fritos. Equally important the word fritos means fried, the chocos will be lightly fried in batter.
Boquerones al Limon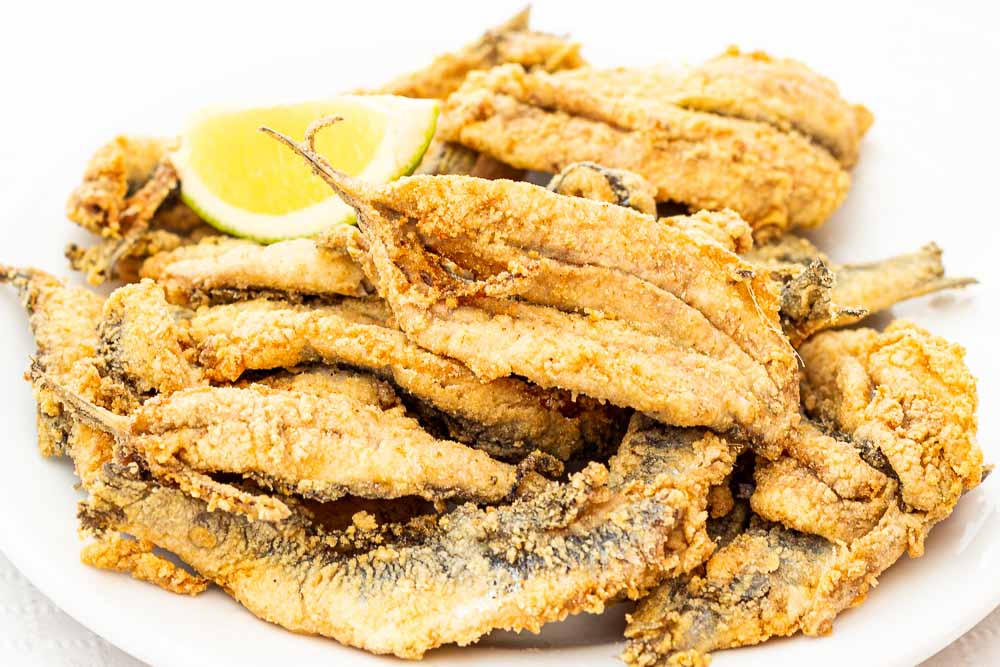 Boquerones translates to Anchovies. It is important to note that this dish is enjoyed both at the homes and restaurants of Seville. Due to the Gilbatar sea currents Boquerones are native to southern Spain . Amazingly the, anchovies have over 140 different varieties in the world. Boquerones al limon are anchovies that have been marinated with fresh lemon, garlic and parsley for several hours. Finally the fish is then battered in a light chickpea flour and then fried. Truly one of the best tapas around and a must mention on Seville's best pescatarian guide.
Gambas al Ajillo
This dish provides a complete sensory experience. Gambas al ajillo are simply prawns swimming in rich garlic oil. When this dish arrives at your table, the first sense alert is the nose. The pungent smell of the fresh garlic being cooked in the oil will water your mouth. Secondly the sound of the bubbling oil bouncing in the hot skillet is enough to make any person excited about their meal. This dish is best served with crusty bread but be careful not to burn yourself!
Tarta de Atún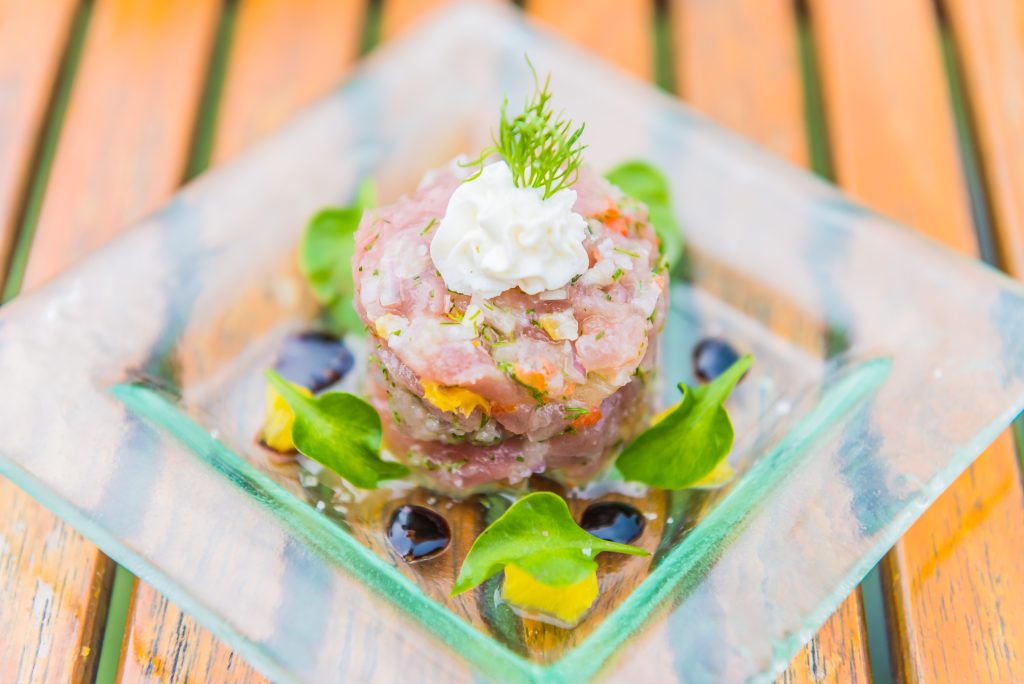 Next on Seville's best pescatarian guide is Tarta de Atún. You may have already guessed that this dish translated to tuna tartar. This dish is made from raw tuna cut into small pieces or cubes and usually served with whatever seasoning is desired. Tarta de Atún is a perfect dish to celebrate the freshness of the fish you are eating. In fact you can try delicious tuna tartar here at DuoTapas.
Pulpo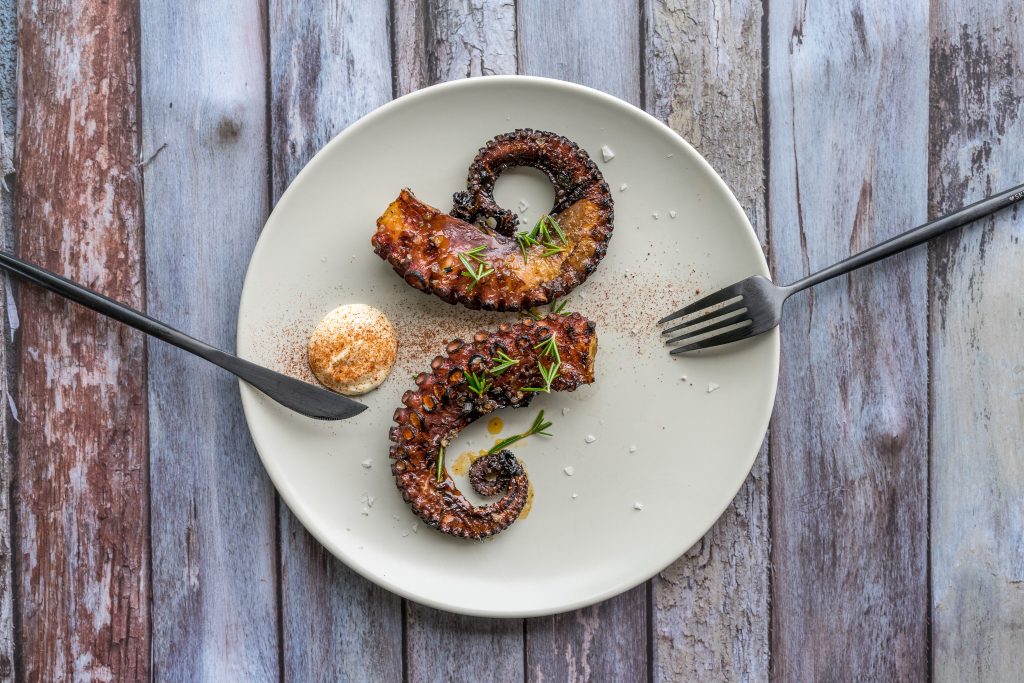 Pulpo means octopus in English. This dish has more of a bite compared to other seafood tapas. Pulpo has to be mentioned in Seville's best pescatarian guide. Pulpo can often be served grilled or fried, depending on the restaurant's cooking approach. Some establishments mix chopped Spanish garlic, onion, bay leaves, Spanish paprika, salt and olive oil and cook until softened.
Seville's Best Pescatarian Guide – Casual Dining
Blanco Cerrillo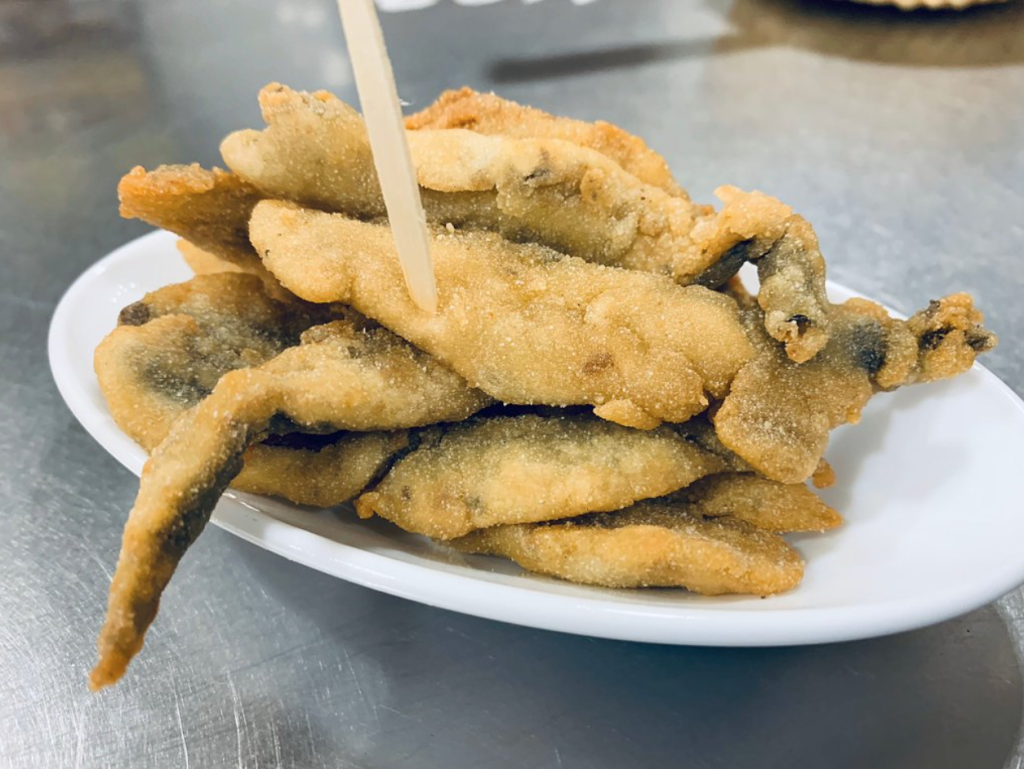 Traditional yes, boring no! Blanco Cerrillo has three magnificent locations dotted around Seville city. Fish tapas are a definite yes when dining at these restaurants. Try the boquerones en adoba, gallineta fritos or the gambas, truffle cerviche. The gallineta is also known as the red scorpionfish; google images can be a little bit frightening. So our top tip on Seville's best pescatarian guide is to eat the gallineta fritos before you look at the images.
Freiduría Mara
Freiduria mara is another fabulous choice when searching for seafood in Seville. Almost 50 years have passed since this Sevillian family business began. Always dedicated to selling seafood and fried fish. This establishment was founded with enthusiasm and effort, this traditional. Serving, always, products of the highest quality, brought daily and directly by their staff from the Isla Cristina Fish Market in Huelva. Equally this restaurant deserves mention on Seville's best pescatarian guide.
Freiduria La Isla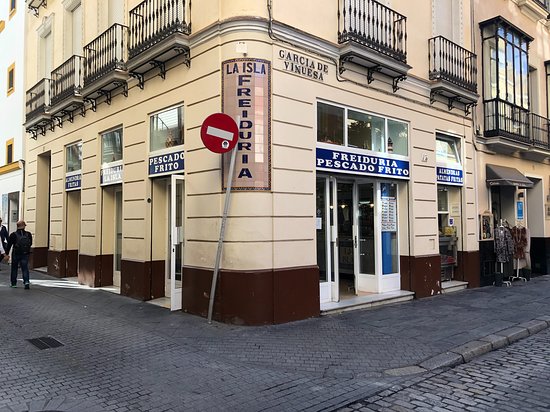 If you are lucky enough to be on a walking tour, the chances are that you will be passing through the city centre. Freiduria La Isla is a beautiful choice for Seville's best pescatarian guide. This restaurant is only a few paces away if you are near the Catedral de Sevilla and is perfect for a snack or a full meal. Once you have tried the fish, you will be tempted to go back multiple times during your trip. Snacking on those crunchy pieces of fried fish really fits any time of the day.
Seville's Best Pescatarian Guide – Fine Dining
Abantal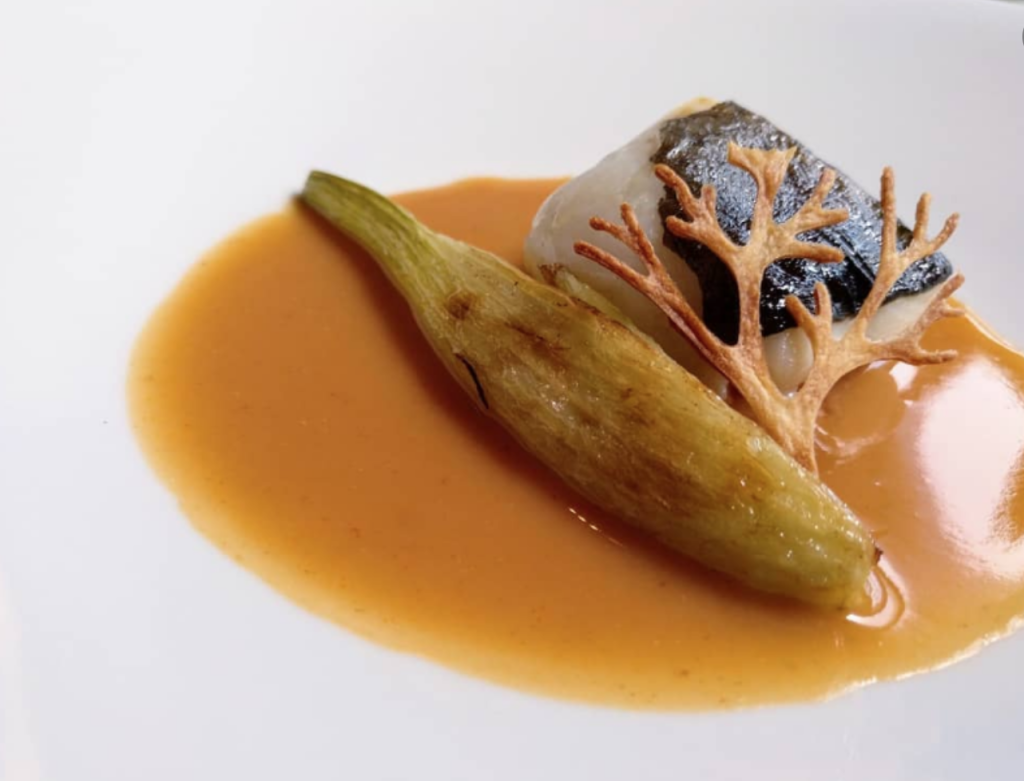 Are you a fine dining lover? Or maybe you celebrate while you are in Seville. Next on Seville's best pescatarian guide is a restaurant called Abantal. This one Michelin star restaurant's concept is knowing where your food comes from. In fact this avant-garde approach makes eating fish here a new eating experience. Similarly if you are looking for an easy way to get to this show stopper restaurant, the red bus brings you right their. Bus routes and information are here.
Canabota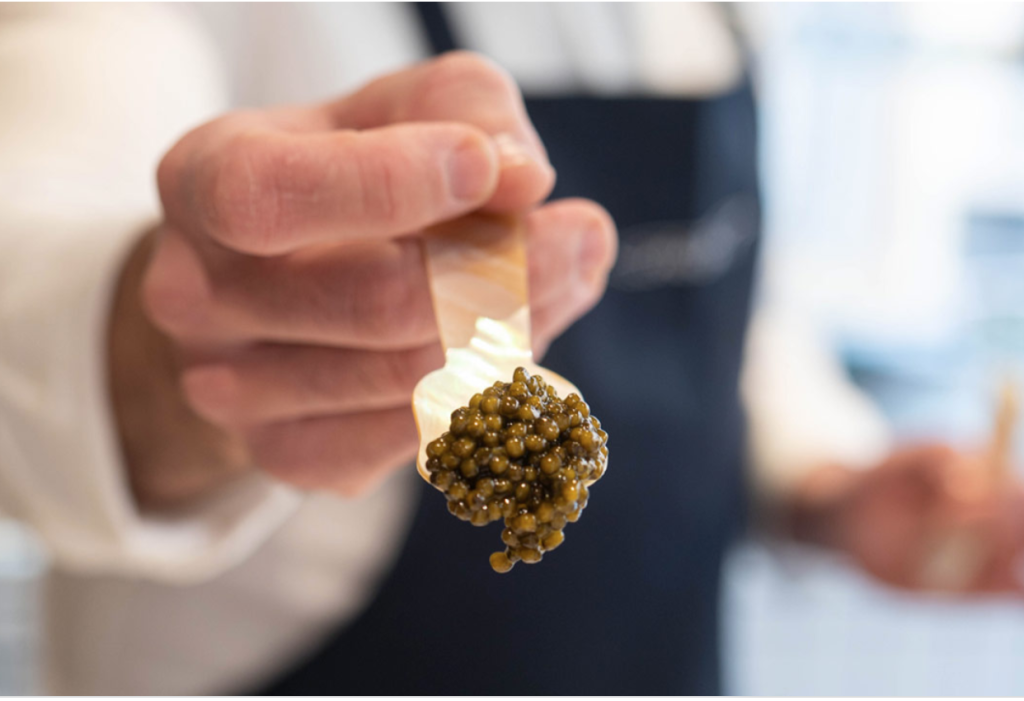 At Canabota they "cook the sea". In fact enjoying the live cooking is a highlight of dining here at Canabota. Furthermore they make everything in front of you because they have nothing to hide. As well it thoroughly deserves it's michelin star as the food is imaginative, well prepared and presented. In fact some dishes are more simplistic, like the langoustines, and others are more complex, like the squid ink. What are you in the mood for?
Seville's Best Pescatarian Guide – Fish Markets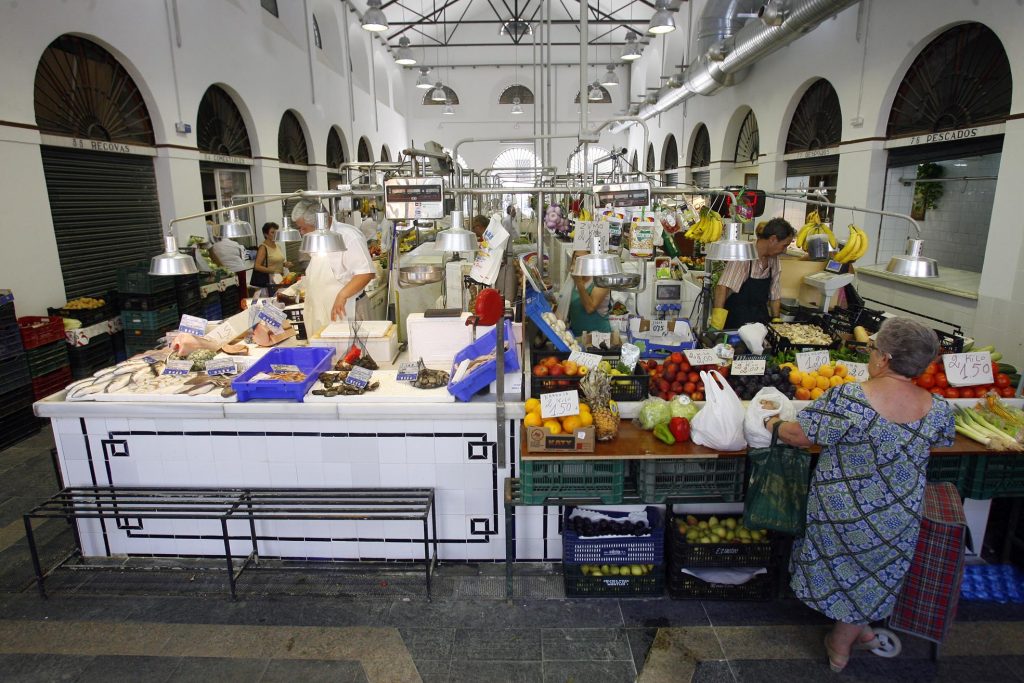 Eating fish at farmer's markets is usually the most authentic experience that you can get. Firstly there are numerous markets to choose from, but the shining stars are the Mercado de la Feria and Mercado de Triana Sevilla. In addition these markets are on opposite sides of the city, so you can pick which market is closer to you, depending on Where you are staying in Seville.
Mercado de la Feria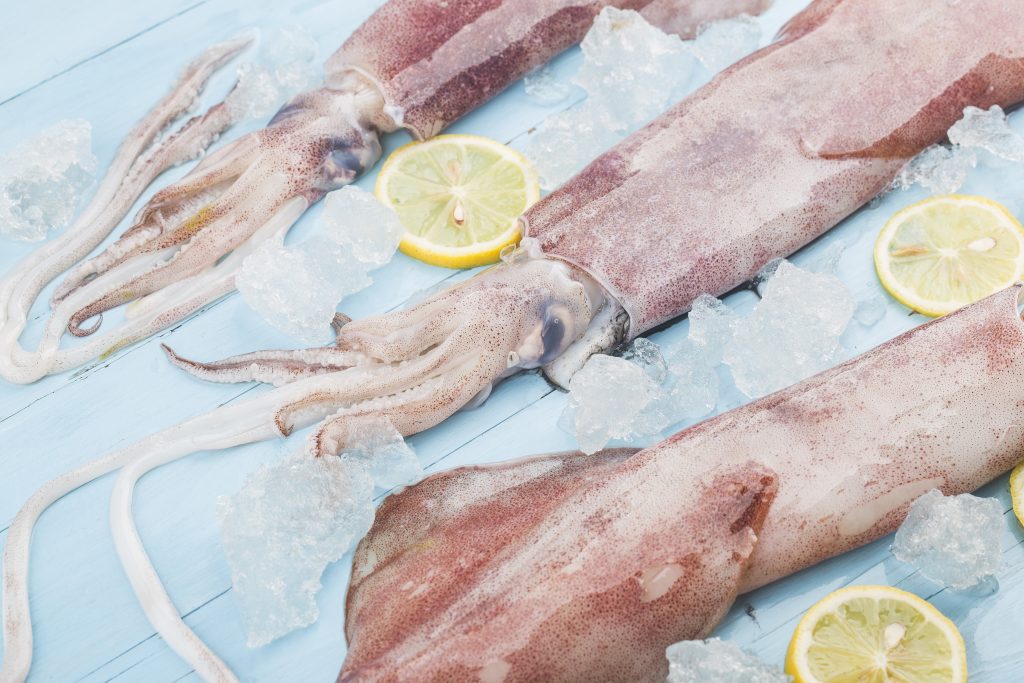 To begin one of the main reasons the Mercado de la Feria makes it onto Seville's best pescatarian guide is due to a hidden gem called La Cantina (Calle Feria, 37b). Likewise the quality and the taste of the seafood are fantastic. Also if you are looking for a place where the locals dine, this is your choice. Furthermore we source all of our ingredients for our cooking classes from Calle Feria so can assure you that it's top quality!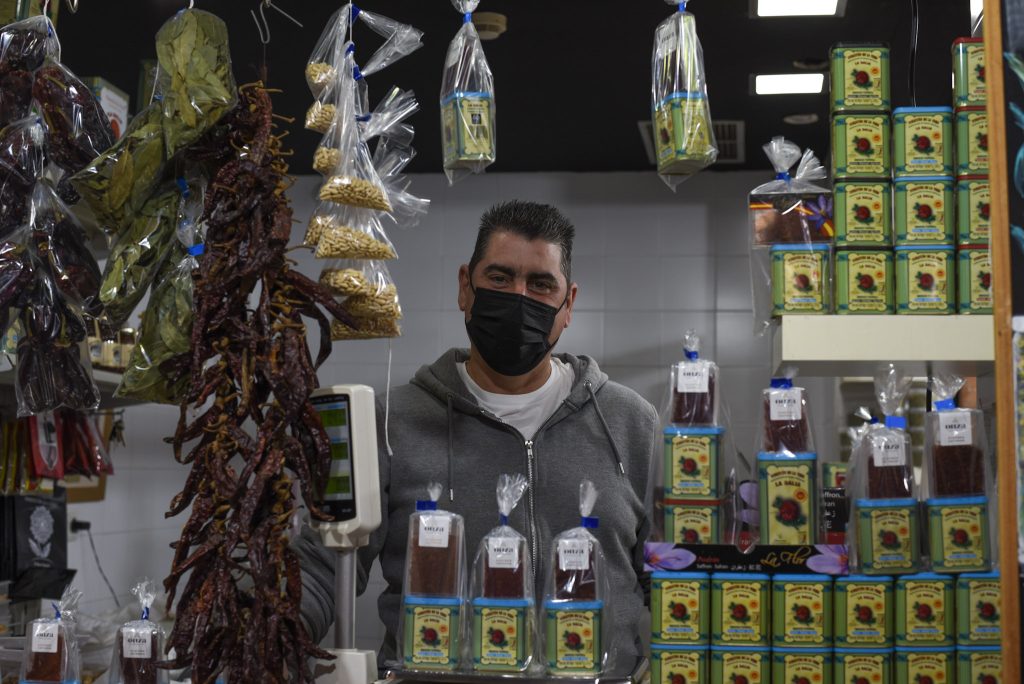 One of the main reasons that Mercado de Triana Sevilla is one of the best markets in Seville is the association with its long food history. Firstly in the lower part of the market are the remains of the Castle of San Jorge. Secondly the dazzling market was installed on this site in 1823. Similarly one reason why the Triana market appears on Seville's best pescatarian guide. More importantly for the whole experience, why not try a Triana Tapas Tour . In fact this brilliant experience will guide you through this fascinating market.
Finally we hope that you enjoyed Seville's best pescatarian guide. Hopefully, you have a clear direction in which seafood you want to try first. And more importantly where you want to try it. Likewise if you need any more information on our Tapas Tours, you can contact Mahsa here.