Southern Spain is known for its singular way of having dinner and its delicious meals, in this article our aim is to introduce you to the absolute 5 best restaurants in Seville and tell you a bit about Andalusian cuisine. In Andalusia, when you go out for a meal, you'll see people eating from each other plates, very small plates. That is because the custom is to eat many different portions of different dishes and to share them. Think of tapas as the evolved descendants of that little plate of chips, peanuts or olives you might get with your drink.
Tapas is the plural form of "tapa" which means "lid", originally, those little plates were used to cover glasses, to stop bugs from entering them and having a sip of your drink. One day, someone had the genius idea to put a little bit of food on that "lid", at first it was just a few olives, then it became a couple of fried dumplings, then it became an actual meat-based dish with vegetables, a small portion, that could fit on that small plate.
Originally, those tapas were free, every time you ordered a drink, you received one, then, with increasing costs, bars started charging for them. Nowadays the price for a classic single portion tapa ranges from 2 to 3.5€
With the possibility of having a varied meal at such a low cost, restaurants never became as popular as they did in other countries such as France or Italy and most people eat in bars, but in the last few decades, some fantastic chefs have taken the risk of opening restaurants, reinvent tapas and offer the possibility to local and foreign foodies to have a fantastic culinary experience in a quiet setting. Here, we will try to offer you our best selection of such places: Top 5 Restaurants in Seville.
This article is about restaurants, if  you would like to know about the best tapas bars instead, check out our other post: Top 5 Tapas Bars in Seville
Our recommendation is that you first try a tapas tour, discover Spanish food in its traditional form, then head to one of the 5 best restaurants in Seville to be deliciously surprised a second time.
__________________________________________________________________________________________________________________
5th on our list of 5 best restaurants in Seville: Los Coloniales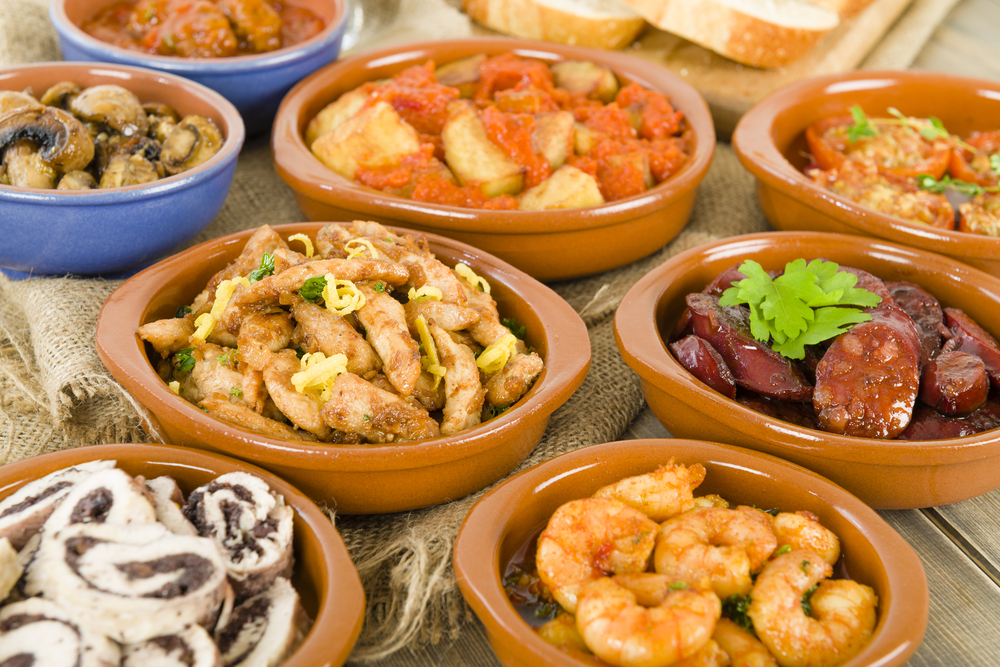 Location I: Plaza Cristo de Burgos, 19, 41003 Sevilla
Location II: Calle Fernández y González, 36, 41001 Sevilla
Opening Hours*: 12.30 PM – 15.30 PM / 8PM – 12AM
Price range: $
First stop on our list of 5 best restaurants in Seville. Probably one of the most important institutions in Seville. Here you will find all the main specialties, no deviations, no odd twists, this is the real deal. If you want an authentic taste of Seville's tapas tradition, this is the place to go. Los Coloniales has two locations, one can be found near the Metrosol Parasol (Las Setas) and has outdoor seating. Maybe you might consider stopping there after going on one of our Rooftop Walking Tours? An evening of breathtaking views and great tapas sounds good, doesn't it? The other one is very close to the Cathedral. In both cases, it's almost always full and they don't take reservations, so make sure to arrive early (8PM).
Opening hours very often differ between summer and winter, in winter, very often, places will close an hour earlier, depending on how many people are there. Additionally, the closing hour is not the closing hour of the venue, but the kitchen, meaning that they won't kick you out once the bell tolls but rather they won't take any more orders.
PS: If you're looking for more places with a view, check out our post Drink with a view: the best rooftop bars in Seville
Number 4 on our list of 5 best restaurants in Seville: El Pasaje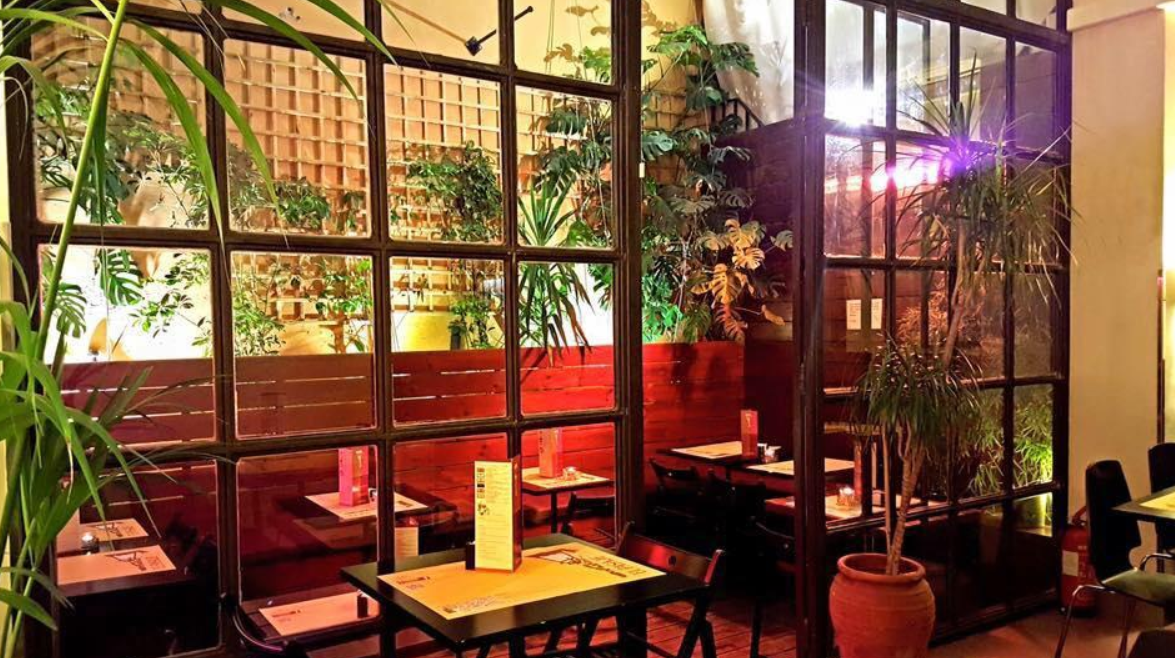 Location: Pje. de Vila, 10, 41004 Sevilla
Opening Hours: 11.30 AM – 11.30 PM
Price range: $$
Next stop on our list of top tapas bars in Seville is "El Pasaje". This little restaurant gives a refined twist to traditional tapas dishes. If you want a bit of both worlds: the vibrant atmosphere and at the same a nice, quiet, clean and spacious restaurant, you will find both in this area of Seville, nearby you will find La Fresquita, Las Teresas, Casa Roman or even the Bodeguita Fabiola. You could start your evening at La Fresquita for instance and then have your main course at El Pasaje. Here, everything is high on flavor and freshness.
Bonus: this restaurant is famous for its amazing deserts, so if you don't know which restaurant to choose from our list but you have a sweet tooth, maybe this will help you to make up your mind!
Number 3 in our 5 best restaurants in Seville: Ovejas Negras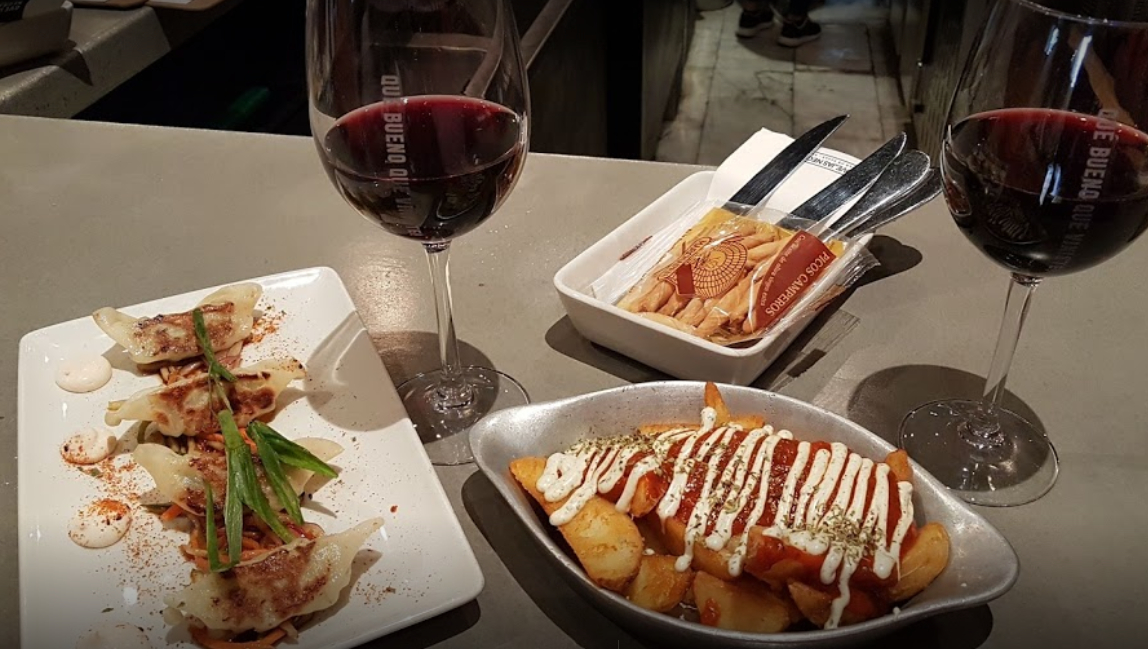 Location: Calle Hernando Colón, 8, 41004 Sevilla
Opening Hours: 1PM – 4.30PM / 8PM – 11.30PM
Price range: $$
This small little restaurant found between Plaza Nueva and the Cathedral is one of Seville's gems. This venue offers modern fusion dishes: Andalusian with International Nouvelle Cuisine. The service is great, the atmosphere wonderful and the sangria here is probably one of the best you will find in Seville. We strongly recommend you try their Tartar de Atún or their fantastic Salmorejo.
Bonus: their patatas bravas are probably the best in Seville.. no wait, probably the best in Spain!
2nd best on our list of 5 best restaurants in Seville: La Azotea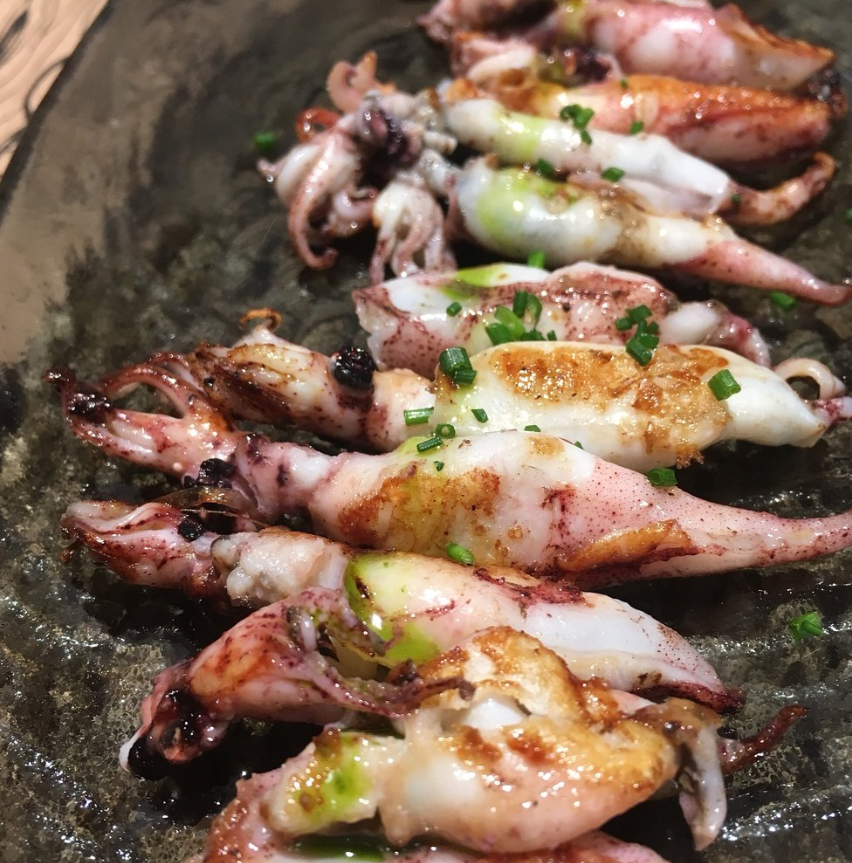 Location: Calle Zaragoza, 5c, 41001 Sevilla
Opening Hours: 1.30PM – 4PM / 8.30PM – 12AM
Price range: $$$
This one is for seafood lovers! This restaurant serves unbelievable reinvented seafood recipes and is well known for the freshness of its products. Despite the name, the restaurant doesn't have a terrace and it is quite small, but certainly cosy. You can also seat at the counter and have a direct view on the fish and the preparation, an interesting process if you're into cooking! It is to be considered expensive by Seville's standards, but this place is unique. La Azotea is 50m away from our first choice Az-Zait.
Bonus: here the staff is almost fluent in english, which is something to be appreciated!
Number 1 out of 5 best restaurants in Seville: Az-Zait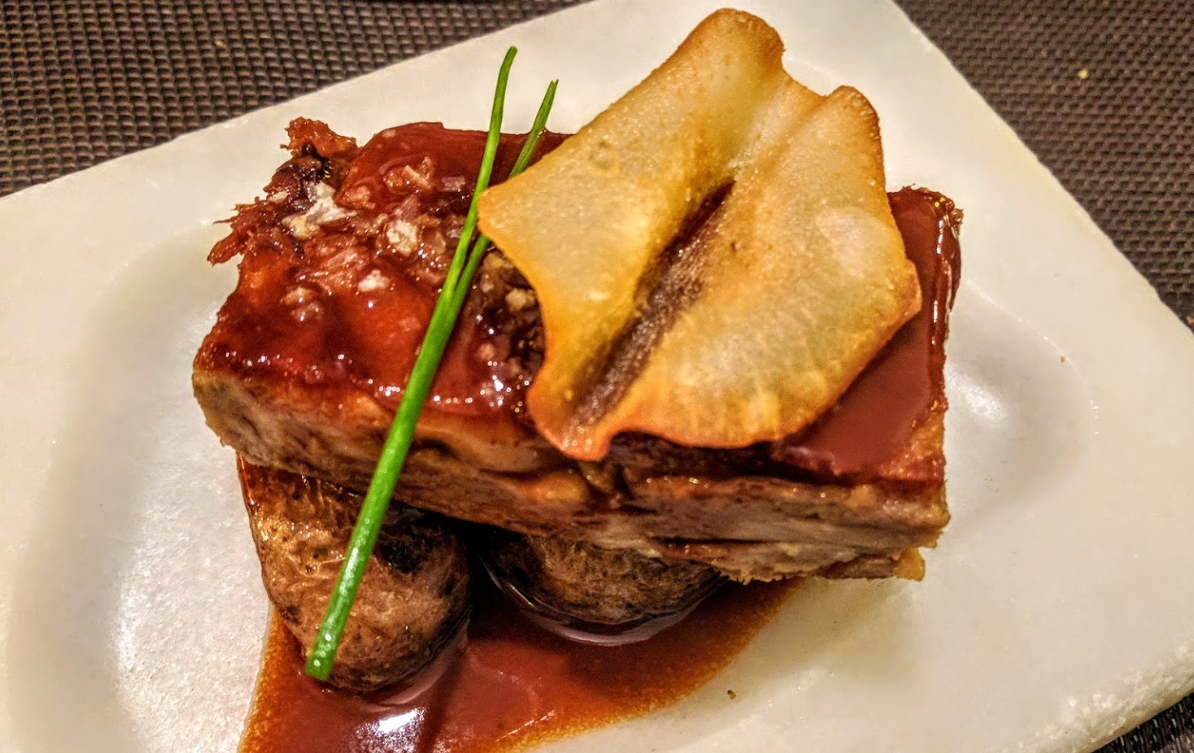 Location: Pl. de S. Lorenzo, 1, 41002 Sevilla
Opening Hours:
Price range: $$$
Our first choice, our absolute favorite, the absolute best out of the 5 best restaurants in Seville is an amazing place that managed to combine the experience of fine dining with Andalusian tapas culture, for an incredible result. The restaurant was even included in the Michelin Guide. Location wise, it's a bit out of the city center, in the alameda neighborhood, but it's right next to La Azotea so you get to choose which one you like best and then since you're near the Alameda de Hercules, you're in the perfect part of town to go for after-dinner drinks! This neighborhood is also ideal to do some alternative sightseeing, our Alternative Walking Tour will allow you to discover the peculiar history of this part of the city, its alternative side, and its artistic liberal workshops.
__________________________________________________________________________________________________________________
This is all for today, we are sure you will find the perfect restaurant for you on our list of 5 best restaurants in Seville. If you want to have an overview of the whole list on a map, you can click here or on the picture. Lastly, if you want to learn more on Spanish cuisine, we strongly recommend you take one of Tapas Cooking Classes or embark on a unique experience such as eating at home with a local.