One of the many benefits of taking a trip to Southern Spain is that you get to not only discover the beautiful, colourful cities of Andalucia and their rich culture, but you also get to easily and quickly travel to northern Africa since you're already just a couple of hours away from Morocco. But how do you get there? How to travel to Morocco from Seville/Spain?
In fact, it's so easy that it's very common for Spaniards to travel to Morocco for holidays by the beautiful beaches located on the coast or for a quick cultural escapade to the capital to stroll through the souks, walk the cosy colourful streets, enjoy the wonderful weather sun and of course, savouring the delicious local cuisine!
So if you are thinking of coming to Seville, take a look at our article on how to travel to Morocco from Seville/Spain to see which is the fastest or most convenient way to travel to Morocco beautiful northern coast.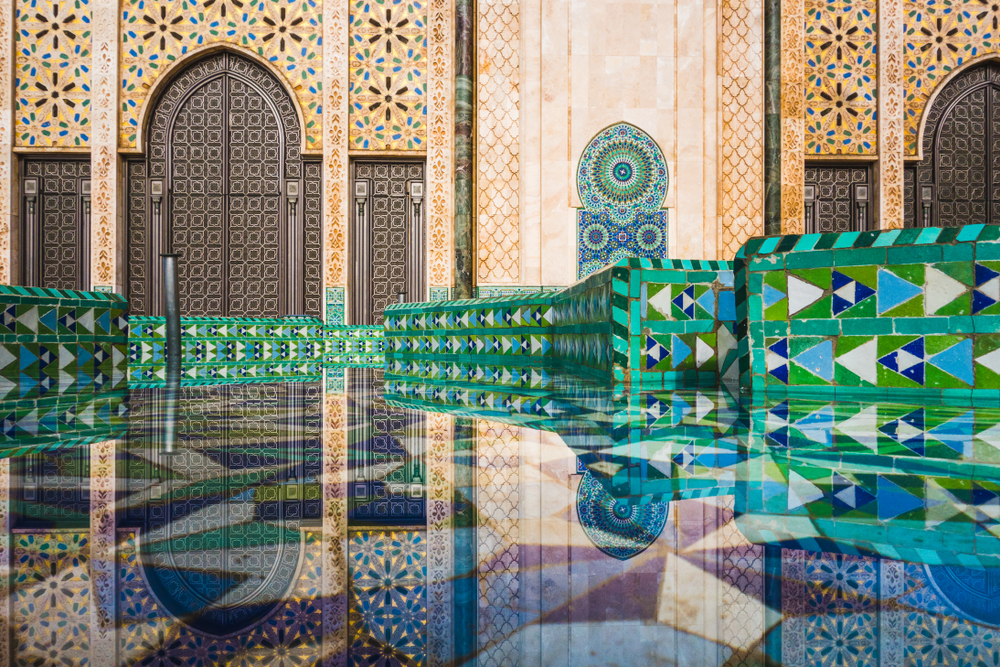 Train & Ferry:
If you're looking into how to travel to Morocco from Seville/Spain well this is perhaps the most popular form of travel from Seville to Morocco.
You'll first depart from Seville, from the
Santa Justa
train station, located just outside the city centre and catch a
RENFE
train
that goes to Cadiz. The train ride should last roughly an hour and thirty minutes and should cost between 15 and 25€ per person. Once you get to Cadiz you can easily catch a bus from the train station which will take you to Tarifa and the trip should also last around an hour and thirty minutes.
Tarifa is where it gets interesting, from Tarifa you can catch a ferry and arrive in the city of Tangier an hour later. The Tarifa-Tangier ferry route connects Spain with Morocco and is currently operated by 2 ferry companies. The round trip will cost you between 40 and 120€ depending on many factors, such as the time of the day you choose to travel.
This is a very pleasant way to make the trip because you get to discover the small town of Tarifa, situated in the province of Cadiz, famous for its beaches and for being one of the most stunning coastal cities of Andalucia. An alternative is also to book a private transfer to Tarifa! Private car and driver, hotel pick up and customised drop off, it makes a difference!
Once on the ferry boat, you might be lucky and spot a few dolphins playing in the waves! Otherwise, you can relax and enjoy the oceanic views with a drink and an hour later you will be arriving in the city of Tangier, a major city in northwestern Morocco. It is located on the Maghreb coast at the western entrance to the Strait of Gibraltar, where the Mediterranean Sea meets the Atlantic Ocean. You will be arriving directly in the port of Tangier and you can start exploring the city right away!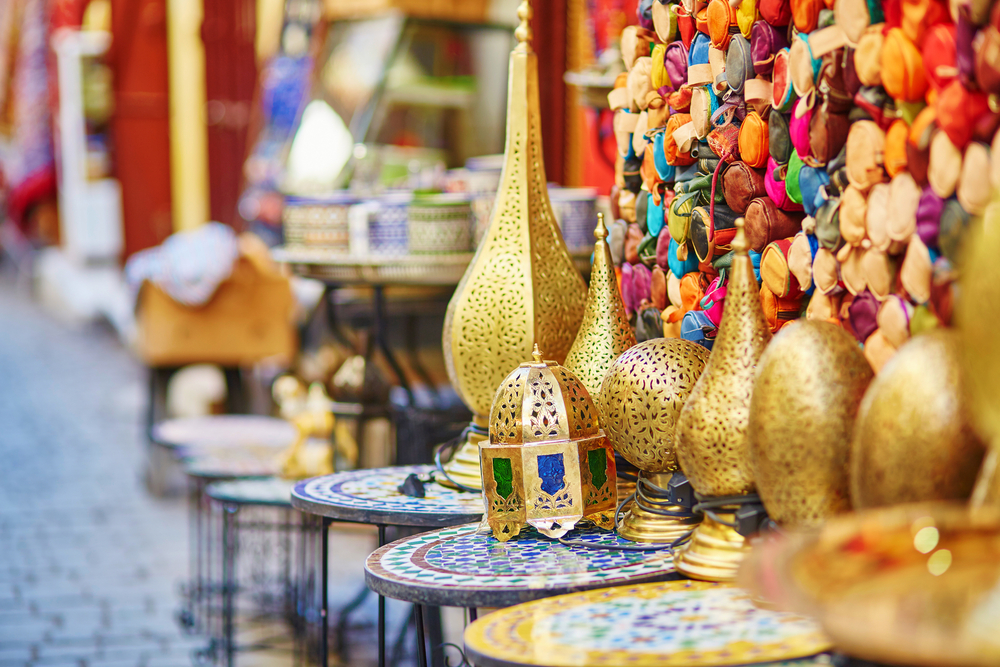 Bus & Ferry
Very similar to the train then ferry, another answer to the question "how to travel to Morocco from Seville/Spain" is by bus. The bus route departs from the bus station located in the city centre of Seville, Plaza de Armas. You leave from Seville and three hours later you arrive in Algeciras or Tarifa, the largest city on the bay of Gibraltar. Once there, you can catch the ferry and an hour and half or two later you will be setting foot on the African continent. The port in Tangier is called Tangier Med and it is about an hour far from the old town of Tangier. Usually, the ferry lines offer a shuttle bus too. We suggest that you check that beforehand.
The advantage of this choice of travelling is that you also get to make a stop in the English city of Gibraltar before continuing your journey to Morocco. Gibraltar is definitely worth seeing, it is a piece of Great Britain in the heart of southern Spain! The Rock of Gibraltar, Saint Michael's caves and the Moorish castle are just a few of the variety of historical spots you can visit there. You can catch a bus from the port of Algeciras to Gibraltar every 30 minutes. Tickets cost 2€ – 3€ and the journey takes 43m. So it's a fairly cheap and easy way to make the trip. If instead you'd like to dedicate a whole day to Gibraltar check out this day-tour to the British Rock!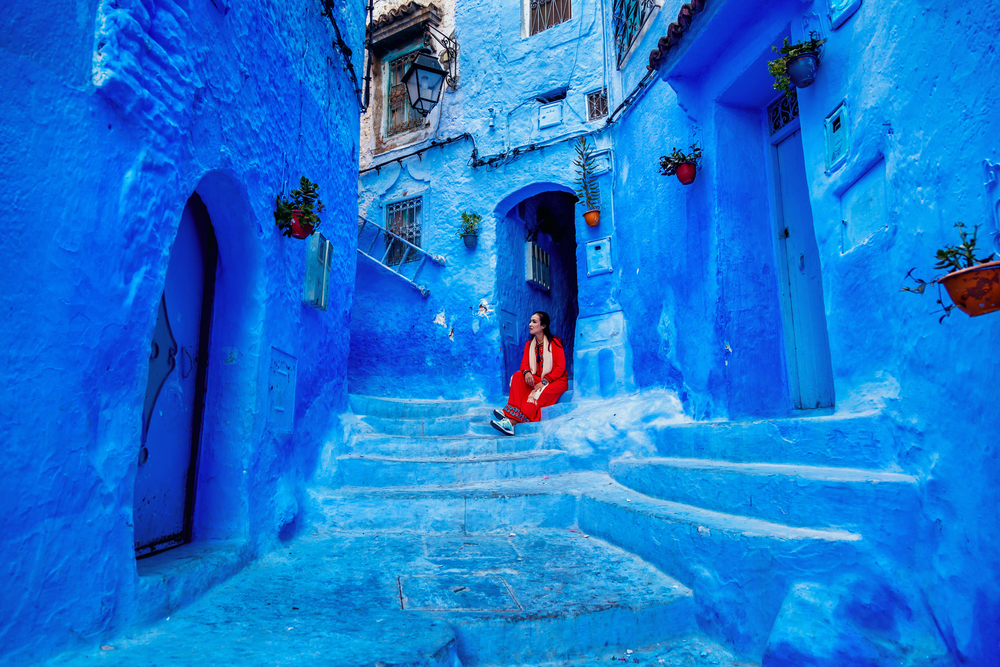 By plane
This is perhaps the quickest way to get from Seville to Morocco, if you're looking into how to travel to Morocco from Seville/Spain fast, then this is the solution for you.
You can book a flight departing from Seville and land in the Moroccan city of your choice. Flights between Seville and Morocco are operated daily and they vary from an hour thirty to four hours. Seville has the big advantage of having its airport just 30 minutes away from the city centre! Making it very accessible to anyone who decides to take a last minute flight. The flights leaving from Seville land in
Marrakesh, Rabat, Fez and Tangier
so you can easily make a choice depending on your holiday preferences and you can get yourself in Morocco in just 3 hours to start your new adventures.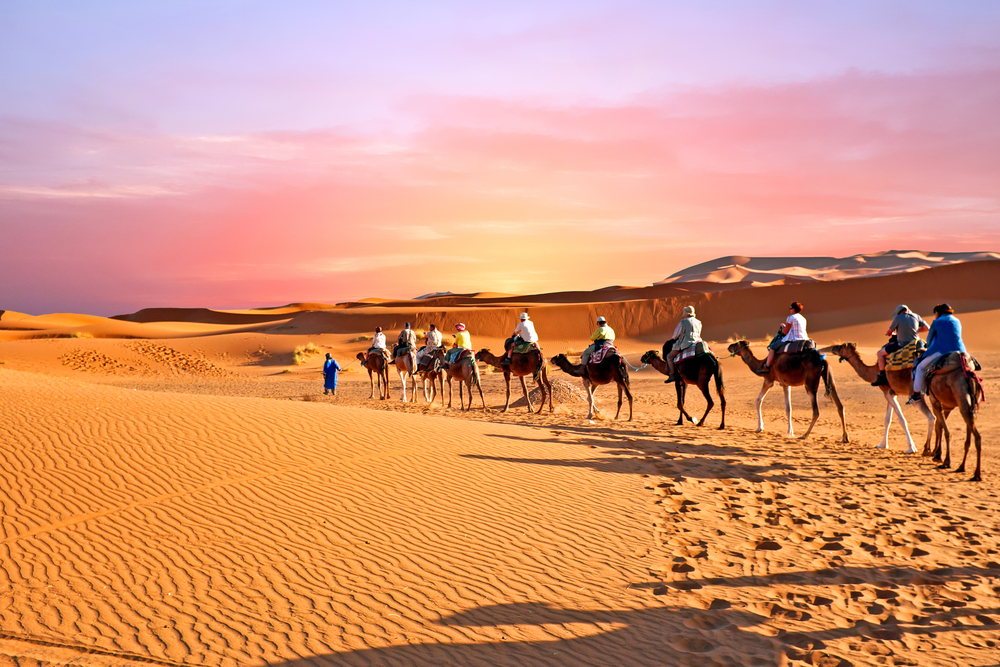 Private Plane
How to travel to Morocco from Seville/Spain really comfortably? Well if you are thinking of flying into Morocco from Seville/ Spain but Ryanair is not your favourite airline, you want to avoid the crowds and you want to splurge and make it an unforgettable experience you could also
book a private jet
departing from the airport of Seville and arrive in any Moroccan city of your choice! That will certainly make your itinerary comfortable and quick for you and your friends or/and family to get from Seville to Morocco in no time.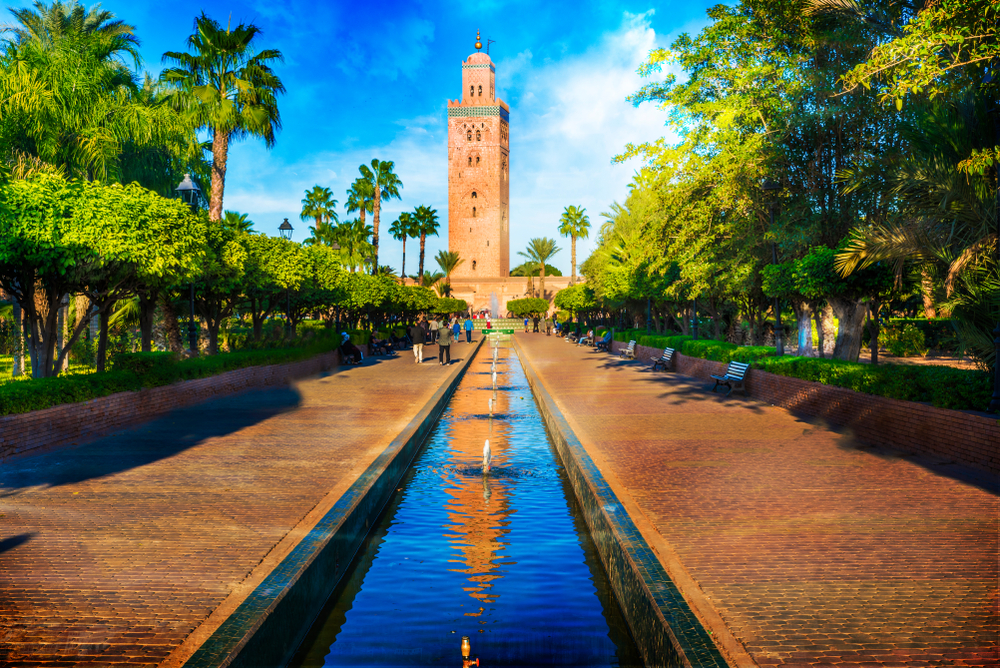 Bus & Helicopter
If you are looking for a quick but exciting and adventurous way to reach Morocco from Seville/Spain then opt for a helicopter! We promise, it's not nearly as expensive as it sounds, you can make it with less than 100€!
On this itinerary proposal, you can a part of your trip by bus or train, from Plaza de Armas or Santa Justa and reach Algeciras. This is a relaxing and easy way to get from Seville to Algeciras all while enjoying the sights of Andalusia. Once you get to Algeciras you can board your helicopter (roundtrip starts at 65€) that will be taking you to Ceuta, on the other side of the Mediterranean in 7 minutes! Ceuta is a Spanish enclave in Moroccan territory, you can seize the opportunity to visit quite an odd place, a bit like Gibraltar, and then cross the border!
When will you get the chance to do intercontinental travel by helicopter again? This is how to travel to Morocco from Seville/Spain with style!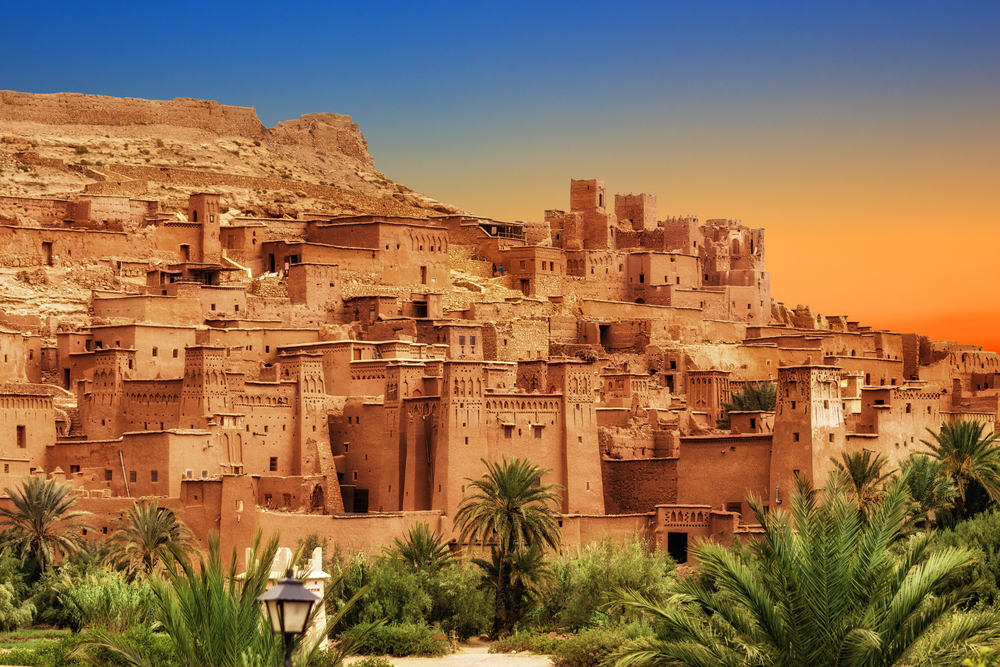 Helicopter straight from Seville
If you'd rather skip the bus part you can soar over Seville, the capital of Andalusia, to view all of its most emblematic sights and make the most out of your itinerary by spending your time discovering the stunning sights of Andalusia and Morocco from a bird's eye view! What could be more exciting than travelling from the European continent to the African one all while watching the trip from above in awe!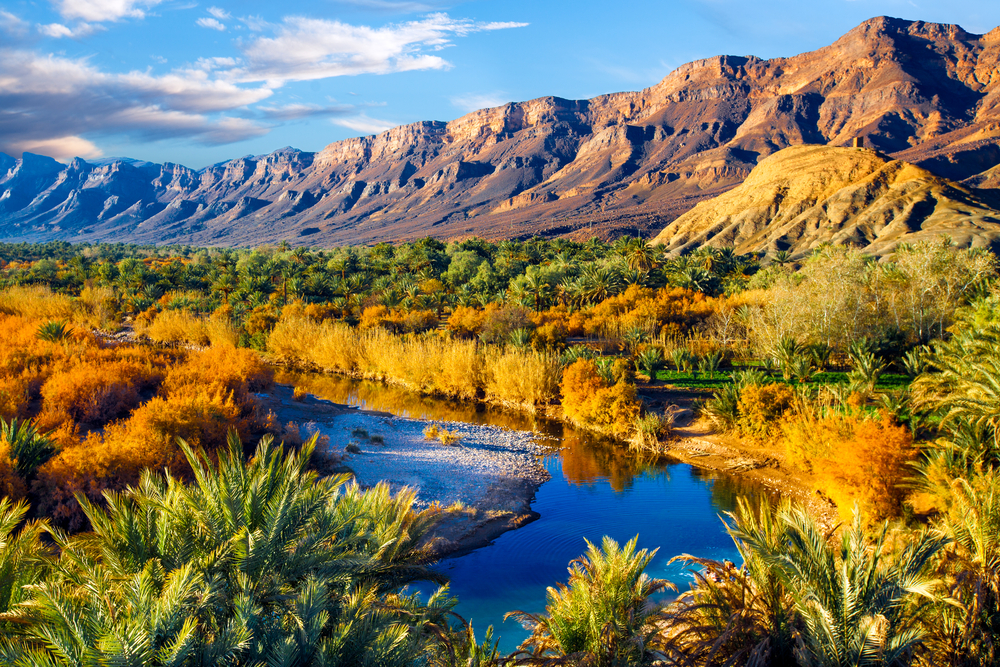 By private transfer from Seville
If you are planning to be in the capital of Andalusia and would like to visit Morocco without getting caught in the complications of a trip organisation then maybe this will be your favourite "how to travel to Morocco from Seville/Spain" option!
Our day trip to Tangier from Seville is a very fast and comfortable way for you to discover the city of Tangier. Your trip will be customised and made to meet your needs in order to make the most out of your day trip to Tangier.
Once you arrive in Tangier you can stroll through the city and discover its lighthouse, the fortress, the Beverly Hills of Africa and the spices bazaar! You can also try something fun and innovative and ride a camel on the beach while enjoying the beautiful view of the Spanish coast and Gibraltar on the other side. Finally, don't forget to stop for a nice meal and indulge yourself in the myriad of flavours Moroccan cuisine has to offer.
If you are feeling a little extra adventurous why not spend more time in Morocco and grasp the opportunity to also discover Chefchaouen, also known as the picturesque blue city. We take you to Chefchaouen on the second day of your trip, the city is located just two hours away from Tangier and is just incredibly beautiful. Find out more information about our 2 days trip here
If you would rather enjoy a short day trip, with a maximum amount of sightseeing our day trip to Tangier might be the best itinerary for you, check out more here.