Choosing a right place to stay while going on holiday is one of the most important bits while planning your trip. Accommodation is a big part of your experience and choosing the right one can be tricky. We came up with a list of the best traditional and vintage hotels in Seville , in order to make your life easier and your experience more enjoyable. Take a look a start planning your holiday!
The Hotel Amadeus & La Musica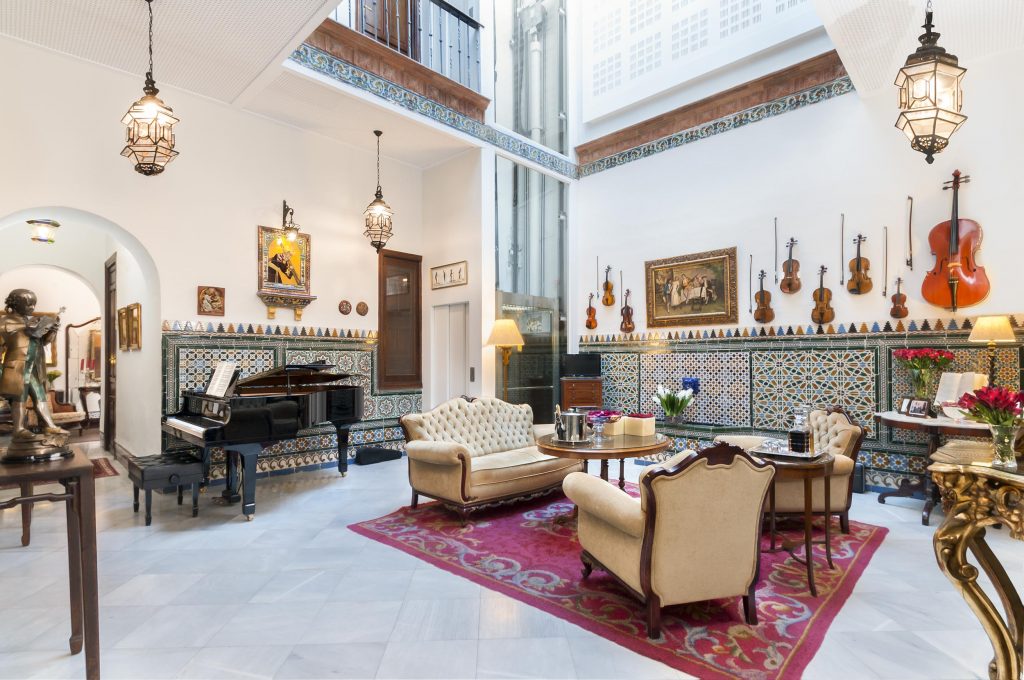 Our top pick for our list of vintage hotels in Seville is The Hotel Amadeus & La Musica. This place is a 30 room, family-owned hotel with a musical theme. Beyond the regular music recitals and decor with a musical bent, there's a roof terrace with panoramic views, whitewashed walls, wooden shutters and Moorish furnishings. Staying there is for sure a unique experience. The vintage decor and music theme will transfer you to another world and make your holiday a unique experience. Only five minutes walk away from Cathedral and Alcazar, this hotel's convenient location will make your life easier while in Seville.
Hotel Casa Imperial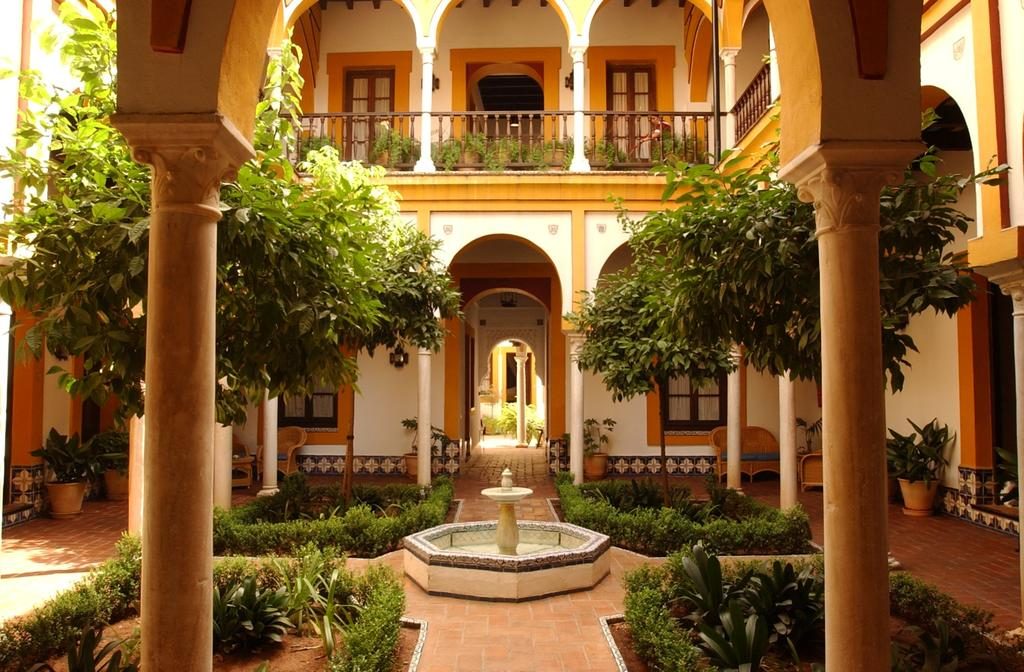 The Hotel Casa Imperial is a 16th century Moorish mansion arranged around several courtyards. There are 26, individually decorated bedrooms, some with their own terrace or courtyard, plus a restaurant with outside dining. Despite the indoor/outdoor vibe it has a very private feeling overall. Casa Imperial is conveniently positioned between beautiful Santa Cruz and useful Centro Seville, in modern Alfalfa which is a great place to uncover a trendy boutique or gallery.
Hotel Sacristia de Santa Ana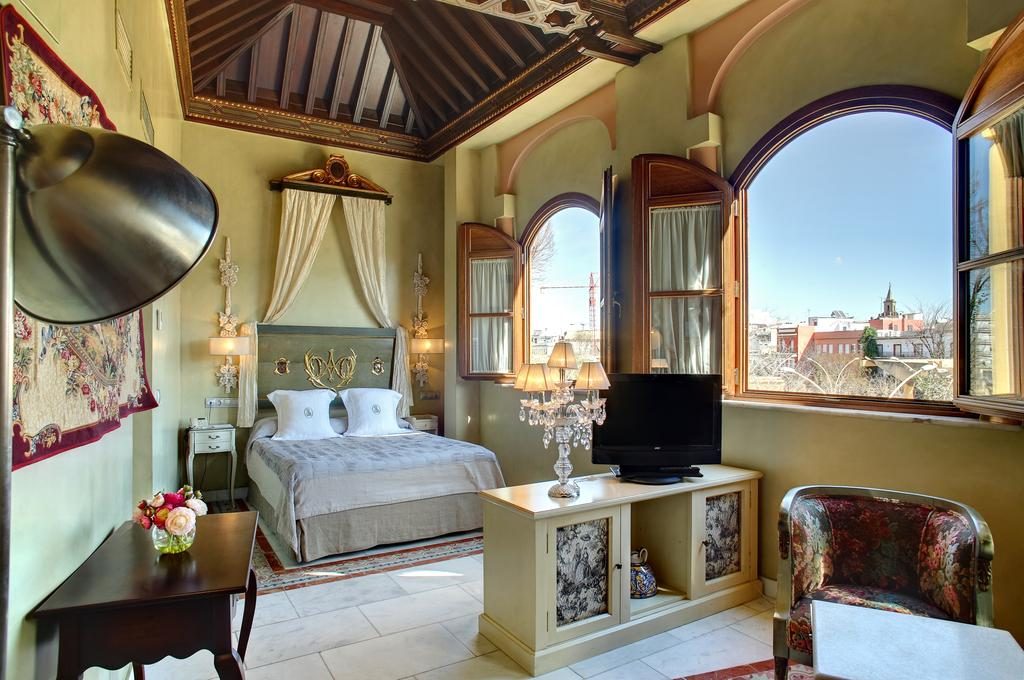 If Seville's foodie credentials have piqued your fancy and informed your decision to visit, then the Alameda area might be right up your tree-lined pedestrianised avenue. There are rows and rows of hip cafes and cool restaurants to choose from here, and more tapas bars than even a six-month visit would allow you to exhaust. Hotel Sacristia de Santa Ana is in our opinion, the best vintage hotel in Alameda. The hotel is a surprisingly quiet place for its lively central location. An 18th Century Sacristy now a stylish boutique with the fantastic vintage interior. This hotel has some effortlessly elegant rooms, featuring painted wood headboards and chic shutters, which face out to a cloistered courtyard. The perfect quiet hideaway in the lively central area of Old Town.
Hotel Doña Maria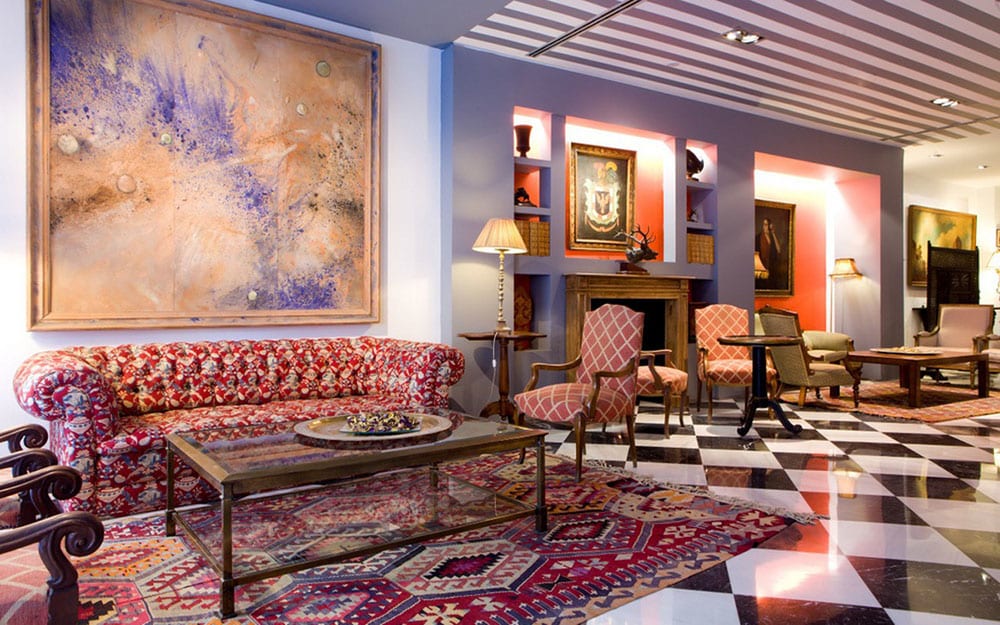 The Hotel Doña Maria is a traditionally decorated townhouse with a rooftop pool and views of the Cathedral. It has 62 rooms and suites – the larger suites are great for families. For just under £100 per night, the Hotel Doña María is very well located, just a five minute walk from the Alcázar of Seville. The hotel has an elegant sitting room and exotic internal courtyard garden. Great pick for families that need a convenient yet unique place to stay.
Alcoba del Rey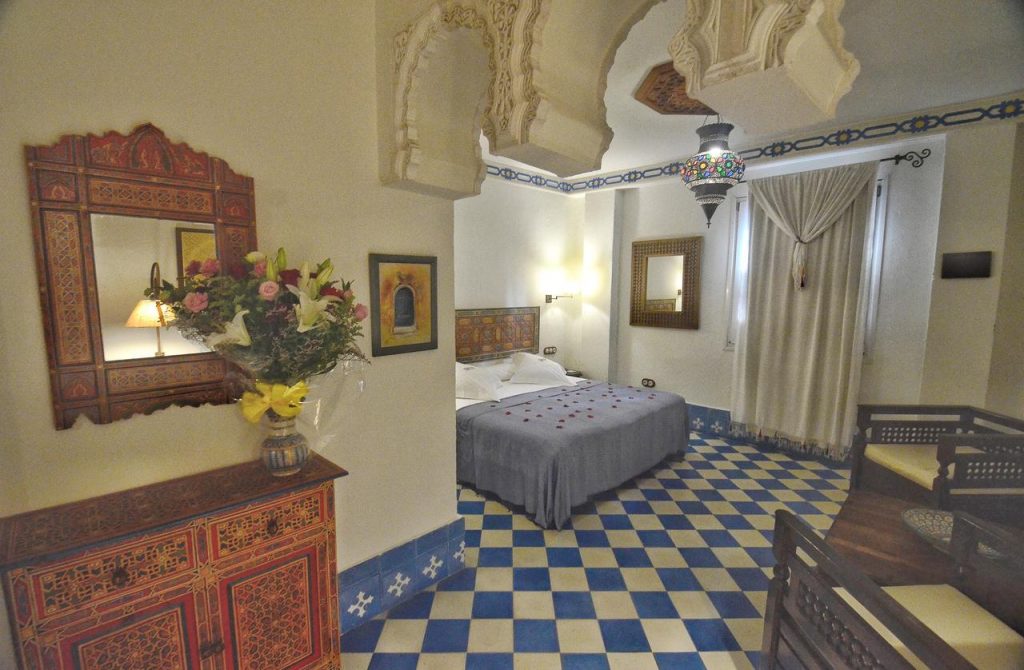 Alcoba Del Rey is a fabulous townhouse in traditional Seville style. With its white washed walls, chequered floors, antique furniture, stand alone bathtubs and splashes of reds and greens, this hotel is another unique add to our list of vintage hotels in Seville. It's also had a lovely courtyard, fantastic rooftop terrace and jacuzzi. This hotel is Seville in traditional elegance.
Hotel Elvira Plaza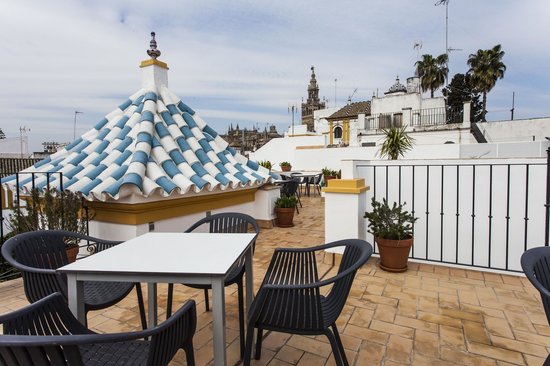 In a charming pedestrianised part of town, the Hotel Elvira Plaza has nine chic rooms with large windows opening out onto the cobbled tree-lined street. The hotel has two restaurants that are both serving regional cuisine. Very classy yet still traditional and vintage, this hotel is probably more expensive than many of our picks on this list, but anyone with a slightly bigger budget should consider staying at this gorgeous hotel, for its one-of-kind experience.
That was our last pick for the list of the best vintage hotels in Seville. We hope you found it helpful, and that you are already planning your holiday. After choosing your accommodation check out our website, to learn what sort of fun activities you can do while in Seville! We promised you won't be disappointed!