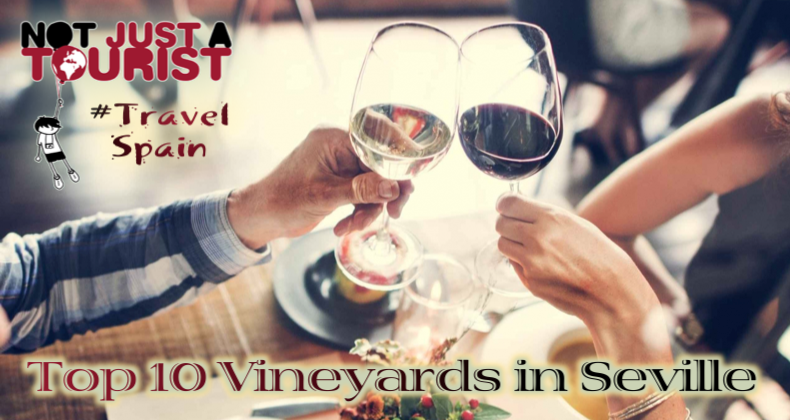 Our local wine region located in the sunny south of Spain is well-known for its sherry wine and olive oil farms, and in particular is known for fortified wine Sherry. However, people are always wondering where to go to find the best wines, so we've made a list of the Top 10 Vineyards in Seville.
Actually, when we're talking about Seville wine farms and vineyards it's the Andalusia wine route. Vineyards in Southern Spain welcome guests from all over the world; and at many of them, you can taste their world-class wines.
So go on a journey of discovery with us through this wonderful region, and see some of the best wine tours in Spain. We even have a variety of wine tasting tours you can go on numerous other wineries near Sevilla, Granada, or Cadiz. As well as a whole bunch of other attractions in the Andalusia wine region, which we can link with any of our Bespoke Tours in Granada. So come and explore some of the Best Wine Farms in Southern Spain…
Bodegas Lagar Blanco
Carretera de Cuesta Blanca, Km. 4,4,
14550 Montilla, Córdoba, Spain
This family winery offers high-quality wines; you can even do wine tastings while enjoying a meal at their cafe. Following a long family tradition, the wine-maker Miguel Cruz, is passionate about his town and the impact his vineyard has on the community. And with a deep knowledge of fortified wines, he uses his efforts to reach excellence in his winemaking.
He does this by developing local relationships with other experts in the varietals he grows, both through national and international collaborations. In this way, they do their best in achieving the highest potential of wine-making in the region. And being in Cordoba we can easily add this vineyard on when you're doing the bespoke olive oil tour we do.
One tour group commented on Trip Advisor that they had a "Great tour, of wine and lunch!" and went on to say, "We had a wonderful tour and such an enjoyable wine-tasting and lunch. Miguel is a gracious host and his mother is so sweet. This is definitely worth the trip!"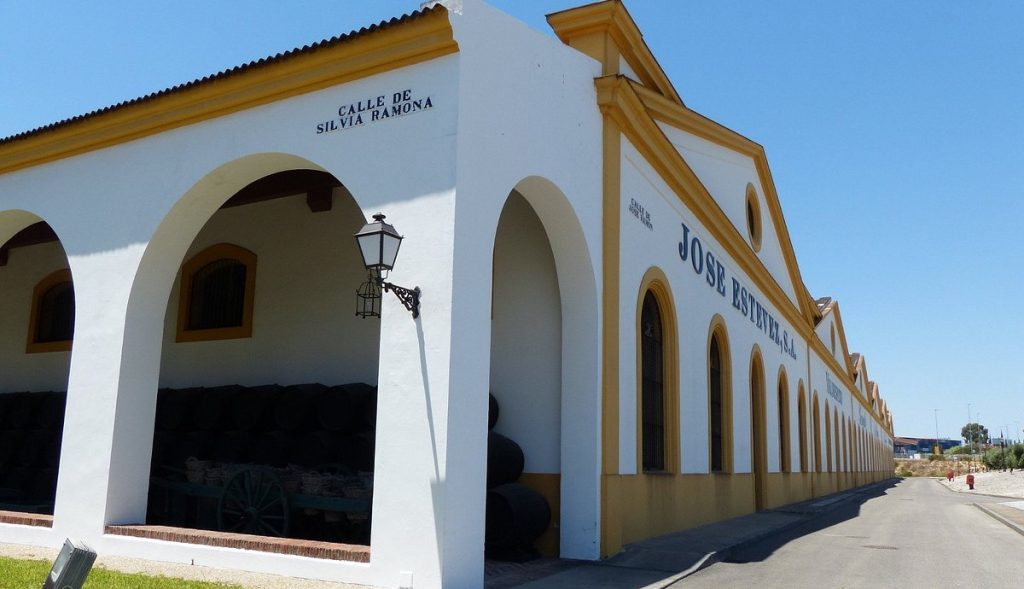 Marques del Real Tesoro
11408 Jerez de la Frontera, Cádiz, Spain
This sherry house is one of the largest in the World. It dates back to the 8th of March 1760, when His Excellency, Don Joaquin Manuel de Villena, was named as the 'Marques del Real Tesoro' by the King of Spain.
High-quality Sherry reserves, stored for up to two centuries before being released to the public, means that there is an extensive wine cellar with some of the most select Sherry wines available. Today, the Marques del Real Tesoro brand carries a prestigious name around the world.
One review from their guest Mr. Grand said, "From the antiques to the arts, to the stable winery or just the building and the grounds. It's good to have a guide to talk through the tour that ends with some sherry tasting and finally buying some for home."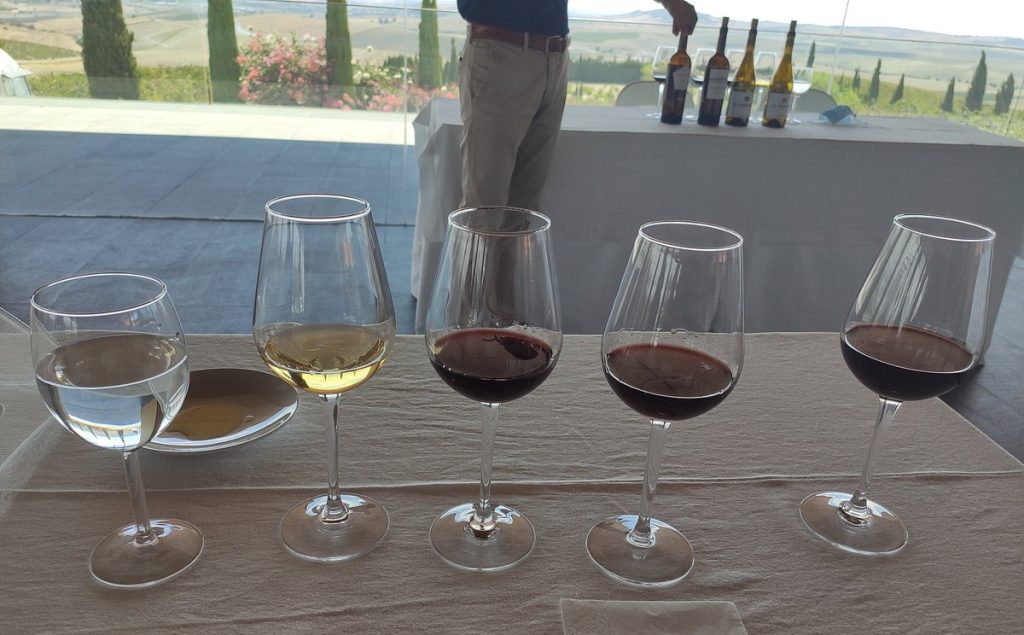 Bodegas Luis Pérez
11408 Jerez de la Frontera, Cádiz, Spain
Over the last 15 years, wine-makers at Bodegas Luis Pérez have been growing high-quality grapes of the Merlot, Syrah and Petit Verdot cultivars. The master wine-maker himself, Luis Pérez Rodriguez has been a professor of enology at Cadiz University as well as the former chief winemaker at Domecq Sherry & Brandy.
Recently they have started working with Tintilla de Rota grapes to produce an indigenous Cadiz red grape variety; as well as having launched an exciting Premium Sherries range. And for those who really love Sherry, we have a variety of hand-picked tours which you'd definitely enjoy.
"Sherry and Bliss" was what Joseph B, a tour client had to say, who continued, "excellent winery and an extremely knowledgeable tour guide. The setting is beautiful and the facility is top-notch. My wife and I learned a ton about the local culture/history and were able to cap it off with a great tasting. Rarely do we go to a winery and enjoy every tasting that we received and Luis Perez delivered just that! We ended up bringing back a few bottles to America and can't wait to share with friends and family."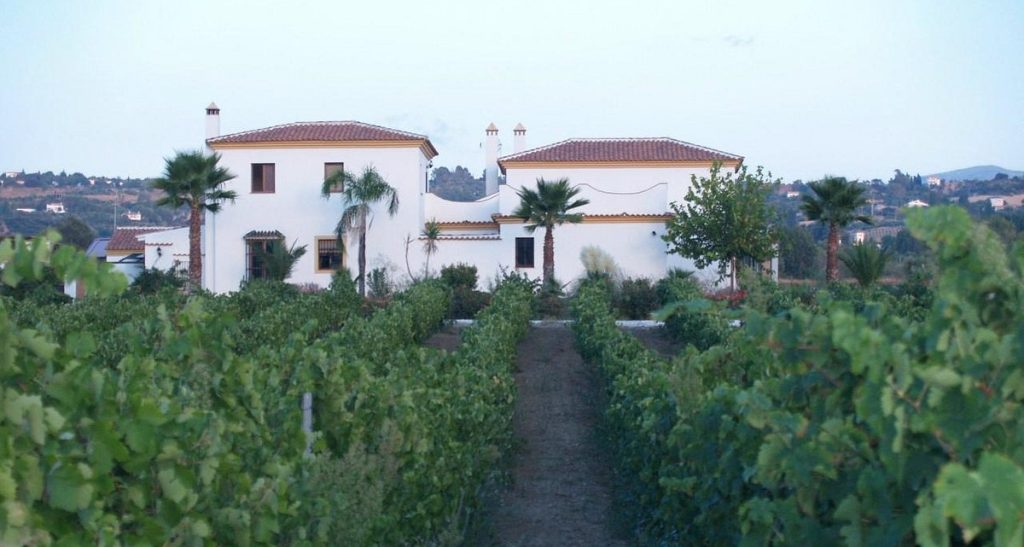 Bodega Garcia Hidalgo
A-6300, 38, 29400 Ronda, Málaga, Spain
Visiting the Garcia Hidalgo vineyard is known locally as a great way to have a good time and feel at home while having fun! Located in the beautiful Guadalcobacin valley, the river irrigates which they get their water for the vines from also provides for the various fertile orchards in Arriate and Ronda and provides a home to the wine cultivar called Alcobazin.
Founded in 2006 by the Garcia Hidalgo family, you'll also get explanations of how they make their amazing wines. And then you can do a tasting accompanied by various tapas on their patio.
You can even sleep in the cellar – yes they have a guesthouse in there. This is one of the options on your custom Malaga tour while we're exploring the Top 10 Vineyards in Seville.
Last year a tour guest called it; "A wonderful experience!" and went on to say, "We had a terrific tour with Miguel, the owner/winemaker and tasting with incredible tapas, mostly made by the owner/business manager and cook, Maribel! We really enjoyed it and thought it was a fantastic value! Would definitely do it again."
Cortijo Los Aguilares
Ctra. Campillos, Km. 35, 29400 Ronda, Málaga, Spain
This magical vineyard is located in the mountains of Sierra de las Nieves, and is surrounded by centuries-old holm oaks, which gives the wine its wonderful character. And is actually in the Serranía de Ronda wine region, one of the southernmost wine regions in Europe.
And with its proximity to the Mediterranean Sea, vineyards are watered by generous winter rainfall. The seasonal temperature difference is a key factor in growing the best grape possible for their wines.
Expat tour guest ​​Kevin Cobb, said it was the "Best thing we've done in Andalusia for a while." and continued with, "these people are clearly passionate about what they do and produce some quality wines which I would encourage you to sample and then take delivery of a few bottles for when you get home….. is there a better way to remember a great day out?"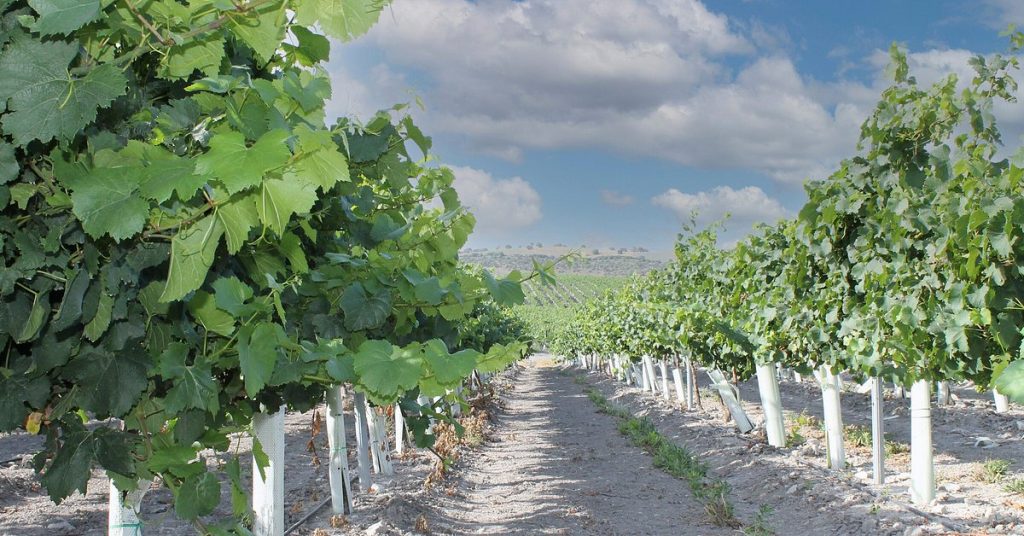 Bodega Miguel Domecq
La Ina, Km 14, 5, 11595, Cádiz, Spain
At Bodegas Miguel Domecq you will discover an elegant range of red wines. They also have an excellent selection of other wines from the Cádiz region. And are well renowned for everything they do to make the highest quality wines. Starting at following the most rigorous process of cultivation, harvest and production. Built on an extensive tradition of almost 300 years.
While on this tour of the Top 10 Vineyards in Seville, why not take a private guided day trip to the Cadiz seafront with us? During which we'd love to stop here at this vineyard with you so that you can taste the quality wine they have created.
Their wine tour experience was called an "Excellent Wine Tasting Outing" by tour guest Jacob V, who continued by saying, "Great wine tasting experience. Located on a hilltop in the countryside outside of Jerez, the winery has phenomenal panoramic views. … Highly recommended a visit, especially if you are interested in the wine-making of this region of Spain, a great contrast to the neighboring traditional sherry bodegas."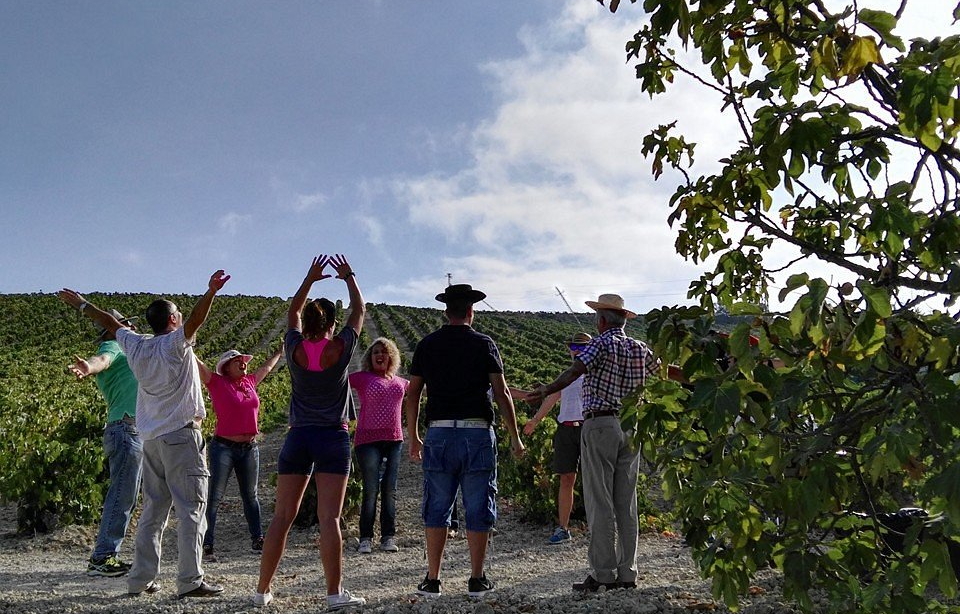 Bodega Vina La Constancia
Carretera del Calvario, 11408 Jerez de la Frontera, Cádiz, Spain
This family winery is known for its artisan wines. They have a wide range of wine tourism experiences too, including on-site guided wine tasting tours. You can even have lunch at the winery restaurant after the tour.
It's also noted that they are committed to responsible, sustainable, and quality wine tourism. All of their experiences are private, and exclusive too. This is perfect if you're designing your own custom tour with us, as this is definitely one of the best wines Seville has to offer.
Tour guest Chels Jenay called the experience; "Such a great tasting!!!" and had this to say about the wine-maker himself; "Jose Luis gave us our first wine tasting experience! He was fun and we learned a lot! I am so grateful they were still open and if you are wondering whether or not you should go, do it! The views are lovely and so is Jose!"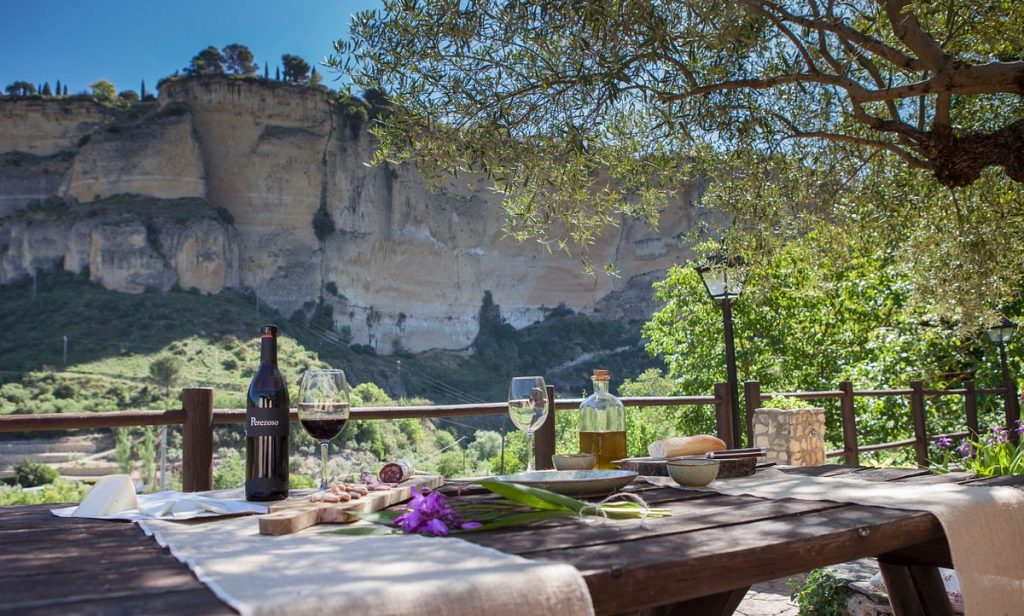 Bodega Gonzalo Beltran
Partida los Molinos, 482, 29400 Ronda, Málaga, Spain
This amazing vineyard uses traditional agriculture techniques; and by returning to natural cycles they determine what is best for the grapevines. It's even extended to the harvest itself, and how they distill their wines.
Cultivating the plants in this way is an art of growing grapes; which they say is based on a love for the Earth, Ronda and its landscape. And you can definitely taste they show the utmost respect and caring for the land.
They are basically pampering their fruits to obtain the highest quality grape that is characteristic of the land. And while we're on our tour of the Top 10 Vineyards in Seville, we can also go enjoy a tapas dinner and watch the world-famous Malaga sunset, which is one of the top things to do while here in Spain.
After her visit Paula from Atlanta said that the experience was "Fun!" and went on to say; "we visited this small vineyard and loved the experience. First of all, it's an adventure to get there. Although close to Rhonda it is on tiny winding roads below the city. The host, Carlos was excellent and very enthusiastic, and the views of Rhonda were spectacular. We enjoyed tasting the wines. We do not normally like white wine but actually ended up buying some. Recommend this winery"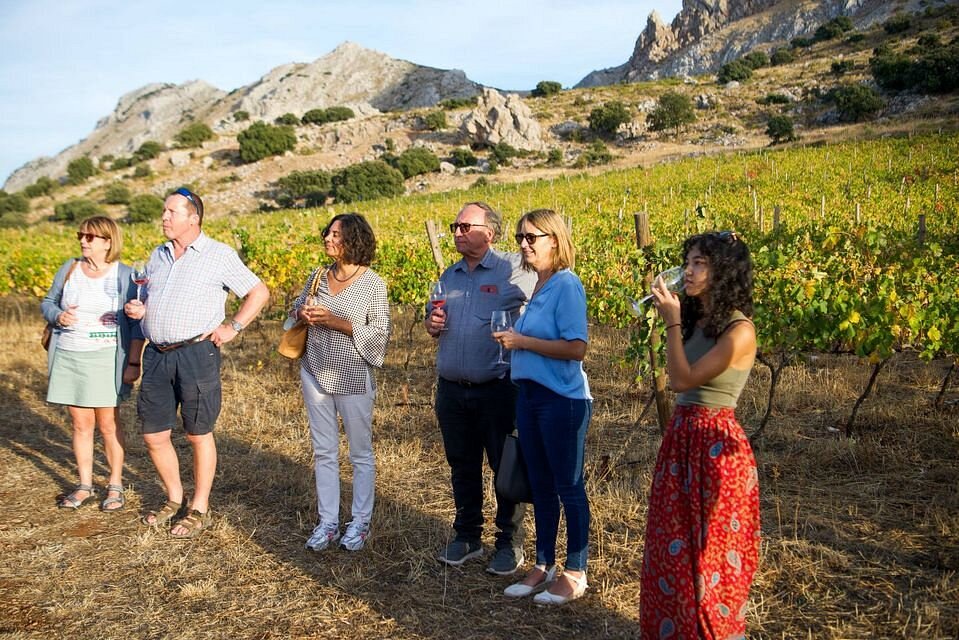 Bodega Gross Hermanos
Valle Abdalajis, A-343, Km 13, 29200 Antequera, Málaga, Spain
In addition to offering guided visits through their vineyards and winery, this amazing winery is located in a wonderful natural area that has much historical culture. Created in 2007 as a family project born from tradition, and innovation. This family of winemakers and exporters from Malaga, has even won a good number of international awards.
They lovingly create their wine through a process carried out in French oak barrels. These are of the best quality, and use different toasting for each wine — to produce the highest flavors. They even have a marvelous tasting room where you can taste their delicious wines while admiring an extraordinarily beautiful natural landscape. Making one of the highlights on our tour of the Top 10 Vineyards in Seville.
A tour guest named Alora, called the experience, "a fantastic winery tour and tasting," and went on to say, "We enjoyed a private tour of the vineyard, then by a wine tasting with appetizers followed by a three-course meal … Can't recommend it highly enough!"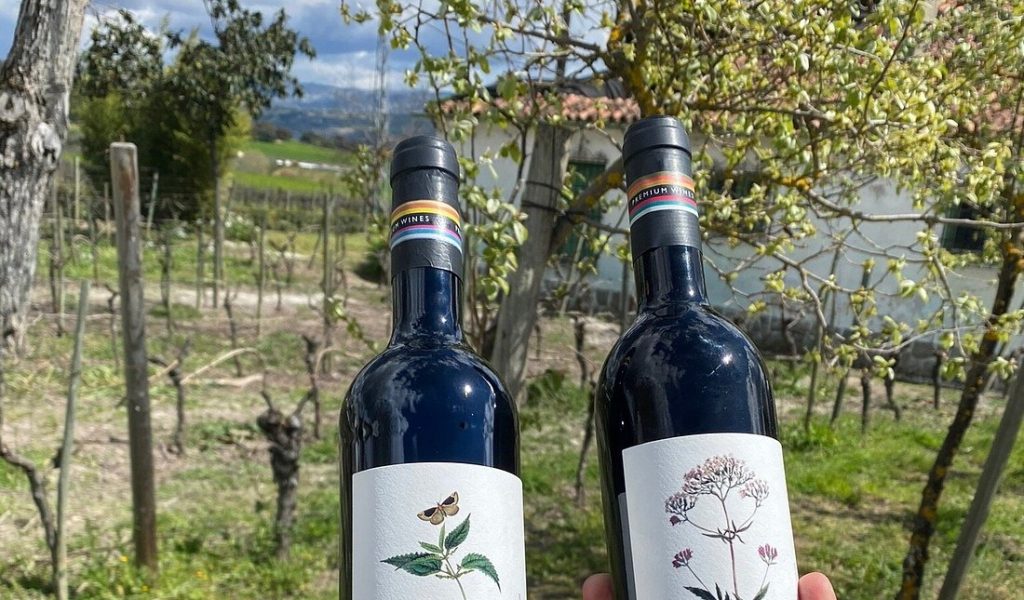 Bodega F. Schatz
La Vieja, km 0.5, 29400 Ronda, Málaga, Spain
When you walk through this ecological, biodynamic vineyard; it's instantly possible to see why they have has such lively wines which are full of life.
On their small luxury tour, you'll get to hear the history of this winery and how they are cared for and produced on the basis of traditional wisdom in conjunction with modern techniques. And while in Rhonda we can also visit the beautiful villages located in the region.
One tour guest from Vancouver, Canada had this to say about the organic and biodynamic tour, "We enjoyed a fantastic wine tour and tasting at the original Bodega in Ronda … Lots of education about organic and biodynamic wine-making. Super interesting. The tasting includes delicious side dishes and more information about the wines themselves."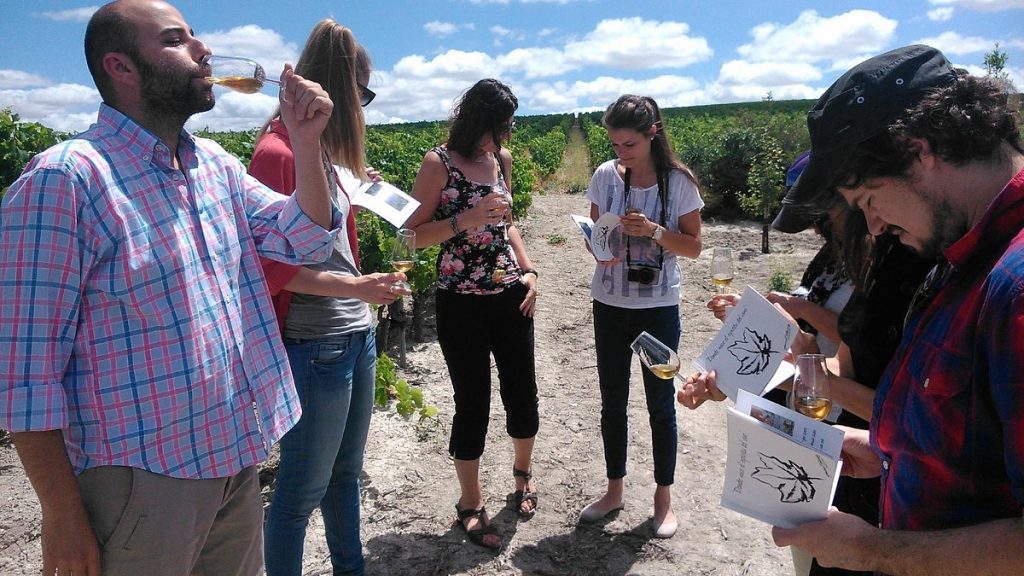 Spirit Sherry Enoturismo
11408 Jerez de la Frontera, Cádiz, Spain
The vineyard and sherry you'll discover at this unique vineyard are simply marvelous. It's one of the most interesting and enjoyable experiences –created by the family themselves, where you'll get to know how the wine evolves from planting to table.
As well as how the local climatic characteristics and the tasks performed to complete the winemaking process affect the taste of different sherry wines. And in fact, we already have a very relaxing tour of this vineyard, which you can easily add as a perfect stop on your tour of the Top 10 Vineyards in Seville.
"A wonderful personalized sherry experience," is what Jane and Rob from Brighton, had to say. They continued by adding, "We loved this experience! … We did not see sherry production – but for us, this was far more fun, a really special experience and one that will live long in our memory.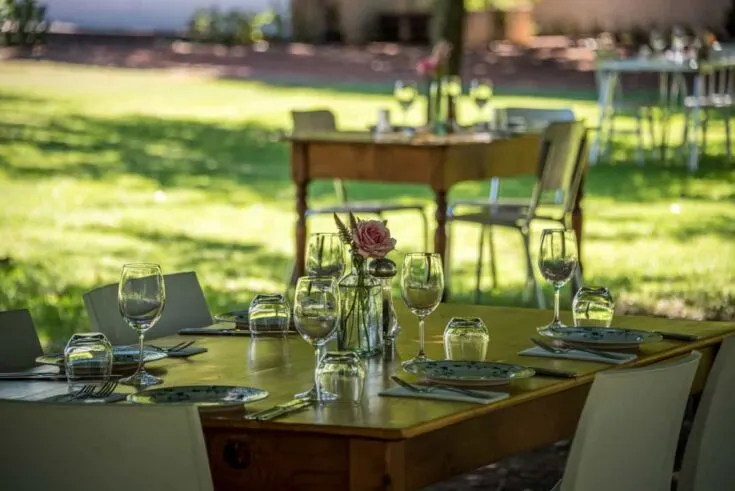 So whether you're looking for the best wine tasting in Southern Spain or simply want to visit some of the vineyards Seville has to offer. We're able to create Custom Tours in Seville that include wine tasting and wine tour options that you'll love. Feel free to contact us and we'd be happy to assist you with your Spanish Wine Tours, or even visit these Top 10 Vineyards in Seville.