Located in the province of Cadiz, around 12km from the Atlantic Ocean, Jerez de la Frontera (or Jerez as it's usually known) is famous for its wine, horses, flamenco and well-preserved Moorish fortress. There is so much to do in Jerez that it can be hard to know where to start. That's why we're here to help, here is our quick guide of top things to do in Jerez.
History:
In the 11th century, when much of Spain was under Moorish rule, Jerez was the seat of an independent taifa (a medieval Moorish kingdom). A stunning reminder of the city's importance during this time is the fantastic Alcázar de Jerez.
This fortress is one of Andalusia's best-preserved Almohad-era relics and is a wonderfully peaceful place to visit. The former mosque, Arabic baths and the Palacio Villavicencio are all great but the highlight of the Alcázar is its wonderful gardens. Tucked behind high walls they feel a world apart from the rest of the city. The gardens are laid out in Islamic style with geometric flowers beds and calming water features. They're a lovely place to rest, away from the heat of the day. Take a moment to sit under the pomegranate trees and contemplate what life might have been like here hundreds of years ago.
After leaving the Alcázar make sure you take in the city's dramatic cathedral, an eclectic mix of baroque, neoclassical and Gothic. The two iconic buildings are an easy walk from each other. One of the nicest ways to soak up the atmosphere of a place is by wandering the streets, and the old centre of Jerez is not different. It is simply a joy to walk around. It's likely you'll get lost but the tree-lined streets, baroque churches and sherry bars mean you won't mind a bit.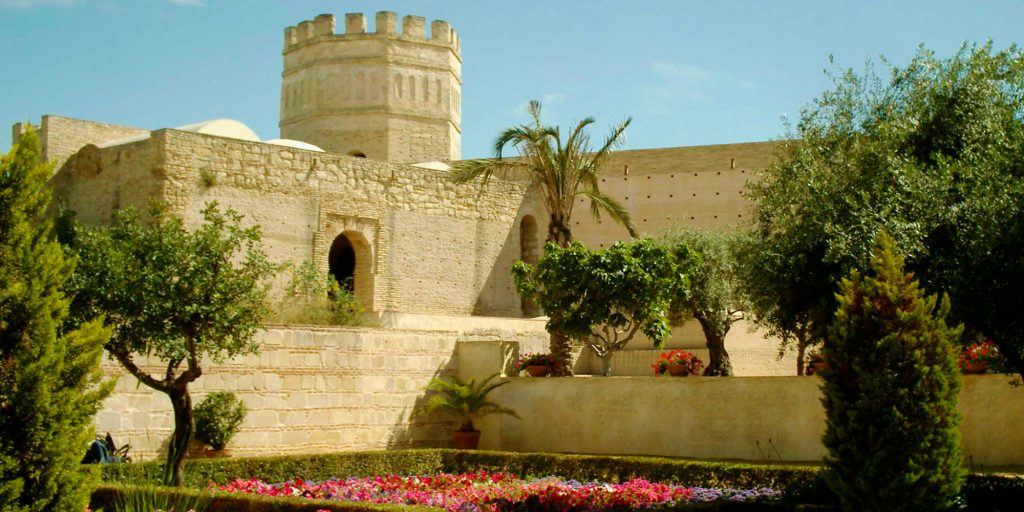 Sherry:
Speaking of sherry, Jerez is one of the points on Andalusia's famous sherry triangle (the others are Sanlúcar de Barrameda and El Puerto de Santa María). In fact Jerez even lent its name to this locally produced wine. Much like champagne, sherry is protected and it can only be produced within this triangle. If you haven't tried sherry before then you're in for a treat. The climate and soil type in this area combine to produce a distinctive and delicious wine.
Get ready to be amazed by the variety of sherries on offer in Jerez. You can sit down at any bar that catches your eye and ask the waiter to recommend a glass of sherry. Or for a truly local Jerez experience try one of the "tabancos", taverns that serve sherry straight from the barrel. A few years ago these places were in danger of dying out but they've undergone a revival and are now frequented by crowds of hip young locals. They're a great place to soak up the atmosphere – glass of sherry in hand, of course! Try Tabanco San Pablo or Tabanco El Pasaje. One of the top things to do in Jerez!
If you're interested in knowing more about sherry why not come with us on our Cadiz & Jerez Sherry Tasting Day Trip? You'll learn all about this fascinating wine variety from our knowledgeable guide and, of course, try a glass or three.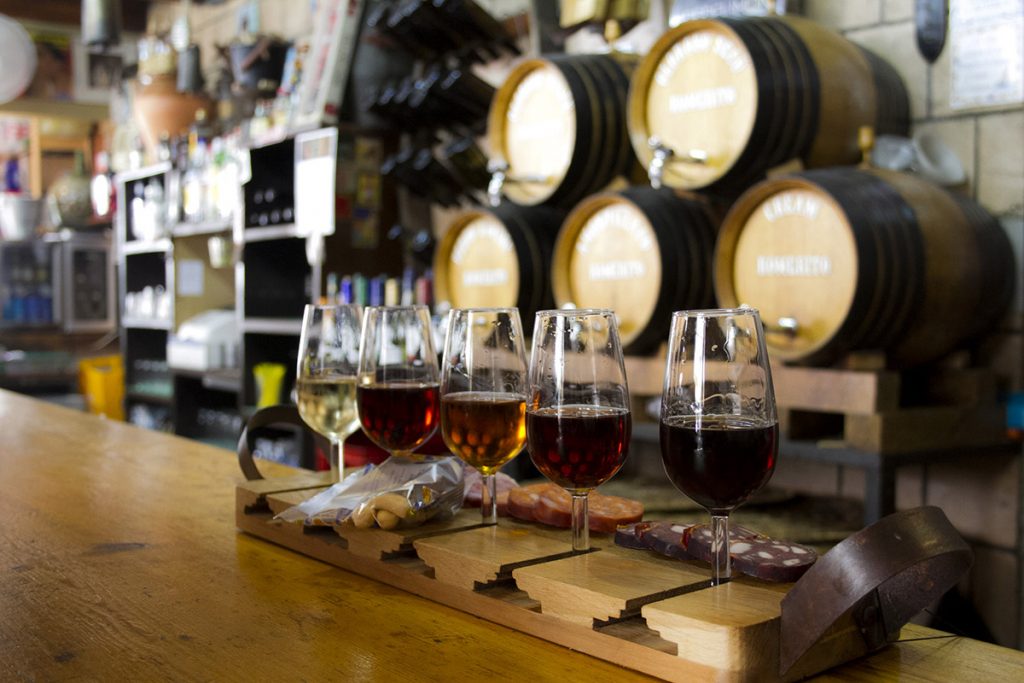 Flamenco:
After a glass or two of sherry you might be keen to seek out some entertainment and in Jerez that means flamenco. There's a long running dispute in Andalusia over which city invented flamenco. Jerezanos, sevillanos and granadinos all insist it was born in their city. Honestly, we wouldn't want to pick a side. All three cities have vibrant and exciting flamenco traditions. A night out watching flamenco in any of them is a treat. If you want to learn more about flamenco in Seville then our Tapas and Flamenco Night is for you. It's a great way to experience the spirit and flair of flamenco. You'll enjoy a high quality flamenco show, try delicious tapas and learn more about authentic flamenco.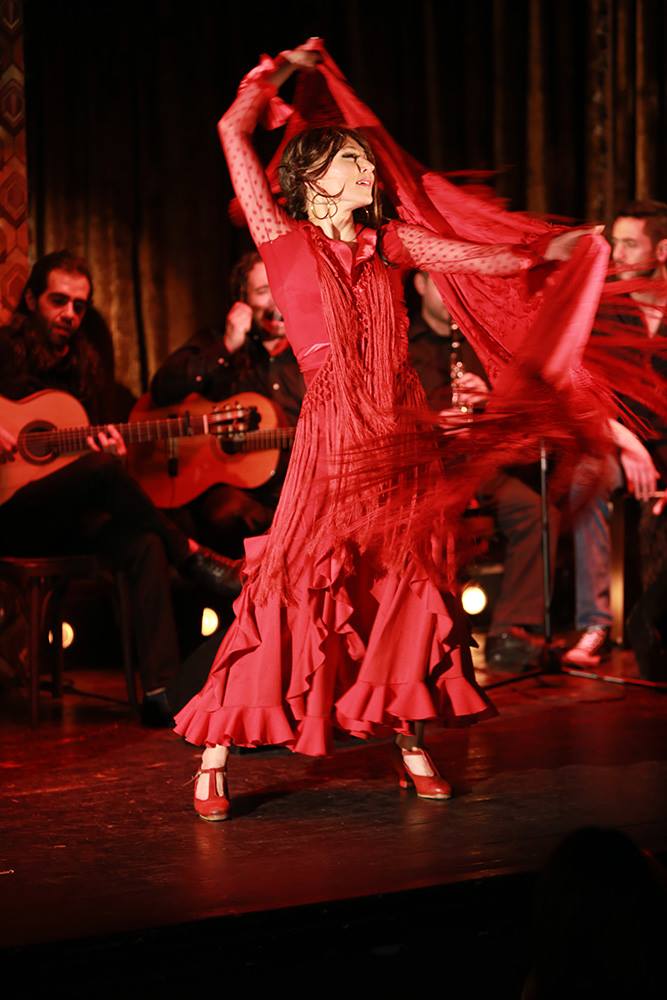 Horses:
Jerez is a very special place for people who enjoy horse riding. It's the original home of the "caballo cartujano", a highly regarded type of horse specific to the region. To see these amazing horses in action you can head to the Real Escuela de Arte Equestre (the Royal Andalusian School of Equestrian Art). They put on a mesmerising show called, "How the Andalusian Horses Dance". This is an equestrian ballet set to Spanish music and performed in 18th-century costumes. Performances usually take place on Thursdays but it's worth checking ahead.
If you like horses and want to enjoy an authentically Andalusian experience then why not come with us on our horseback riding tour? You'll visit a family-run Andalusian horse ranch and see the countryside the way people did in days gone by. This is a great way to get away from the tourist trail and experience the beating heart of southern Spain and of the people who live here.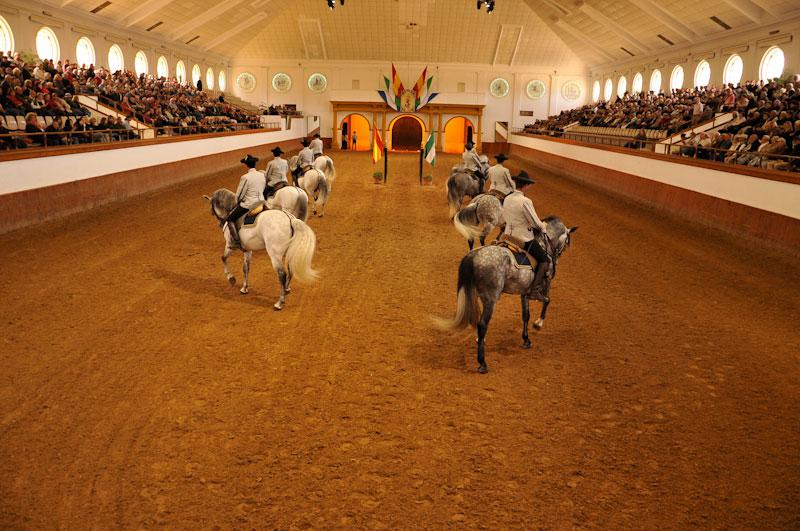 You can reach Jerez from Seville by train in around an hour, making this the perfect day trip. Or, even better, just let us take care of all the details. Visit Jerez and Cadiz with one of our friendly, expert guides on our aforementioned Cadiz & Jerez Sherry Tasting Day Trip. You'll sample sherry in Jerez, explore the oldest city in Europe and learn more about this fascinating part of Andalusia in a delightful day trip from Seville which is sure to make you the envy of all your friends.
This article is a guest post by the fabulous Alice Gillam.
To read more from Alice please visit her blog: https://alicegillam.wordpress.com/.
To see more from Alice please visit her Instagram: https://www.instagram.com/ag.numero.uno/.