As the world opens back up for travel after almost two solid years of lockdowns; people are wanting to know where they can go on holiday and what is required of them. So we've gone ahead and compiled a list of places where you can get Fast PCR and AntiGen tests in Seville.
The good news is that Seville is one of the most tourist-friendly cities on the planet – having just been named a 'Smart Tourist Destination'. And therefore is a benchmark city for innovation in sports and cultural tourism.
Either way, you're still going to need to get tested before you travel. And the easiest option would be at the airport itself – however, there are numerous other accredited labs within the city of Seville itself, if you'd prefer to get your PCR and Antigen tests done in a more private setting.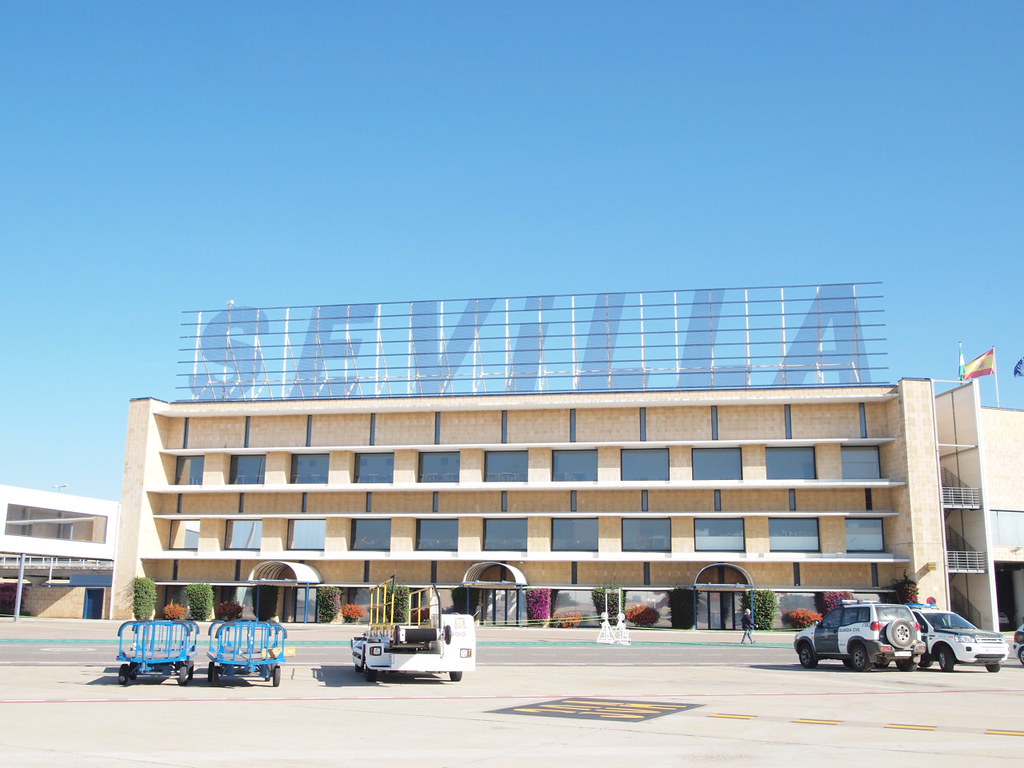 Seville Airport by Jo Davies
What is A 'Smart Tourist Destination'?
Being awarded the 'Smart Tourist Destination' badge allows tourists to be assured that Seville is part of a network initiative destinations based on Governance, Innovation, Technology, Sustainability and Accessibility; in alignment with the UN Guidelines for responsible and environmentally sound tourism.
This means that the benchmarks are set by Seville Tourism and by other such cities in terms of new ways of understanding and managing tourism-related industries. Part of this approach is creating a testing infrastructure for Covid and other viruses.
Therefore the city of Seville has ​​comprehensive COVID-19 test services with certified laboratories at Seville Airport. At this testing location, you can get PCR tests, Rapid antigen tests, as well as Rapid antibody tests. All of which are required for travel to certain destinations around the world.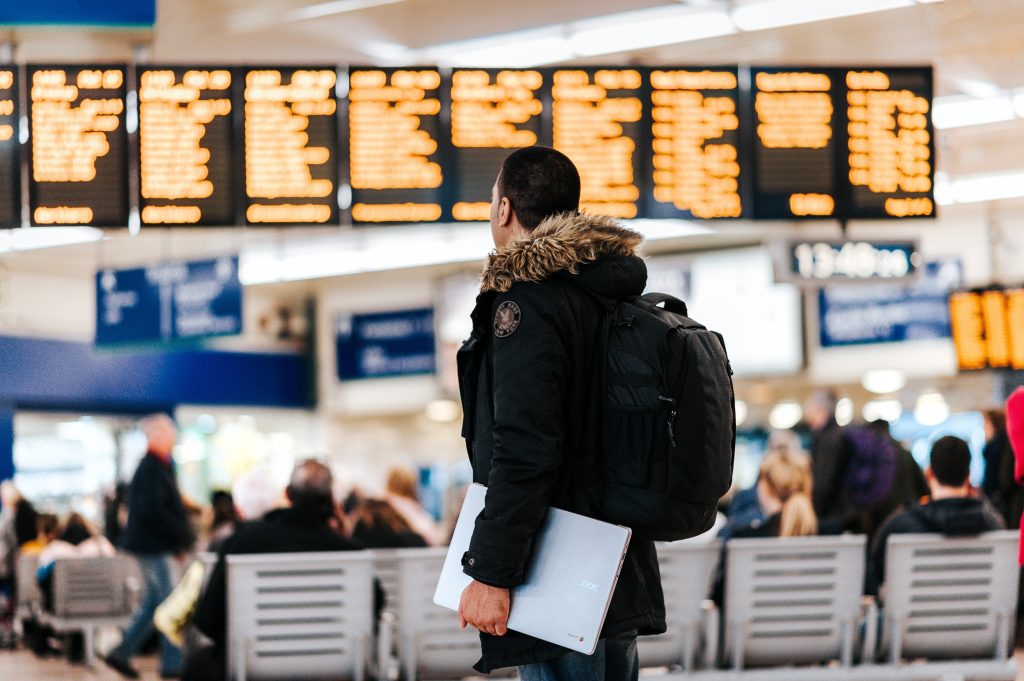 Flight Ingo by Anete-Lusina-On-unsplash
What is the difference between PCR and Antigen tests?
We all know that rapid, accurate tests are essential to contain a highly contagious virus. PCR tests are pretty accurate although the process can take a long time to produce results. Antigen tests, the other major type of coronavirus test, while much faster, are less accurate.
Essentially both The Rapid Anti-Gen and PCR tests are done with nasal swabs. They use different methods of detecting whether the virus is present in your system at the time of the test. An anti-gen test detects if you have viral proteins and therefore if you are carrying the virus. On the other hand, a PCR test checks for the virus itself, which may be passing through your system in its early stages.
Also, available at Seville Airport are rapid antibody tests. These detect if you have antibodies to protect you against the virus. In comparison to the PCR and Antigen test, you are required to give blood to check for antibodies. The good news is that if the test is performed by means of a simple fingertip puncture.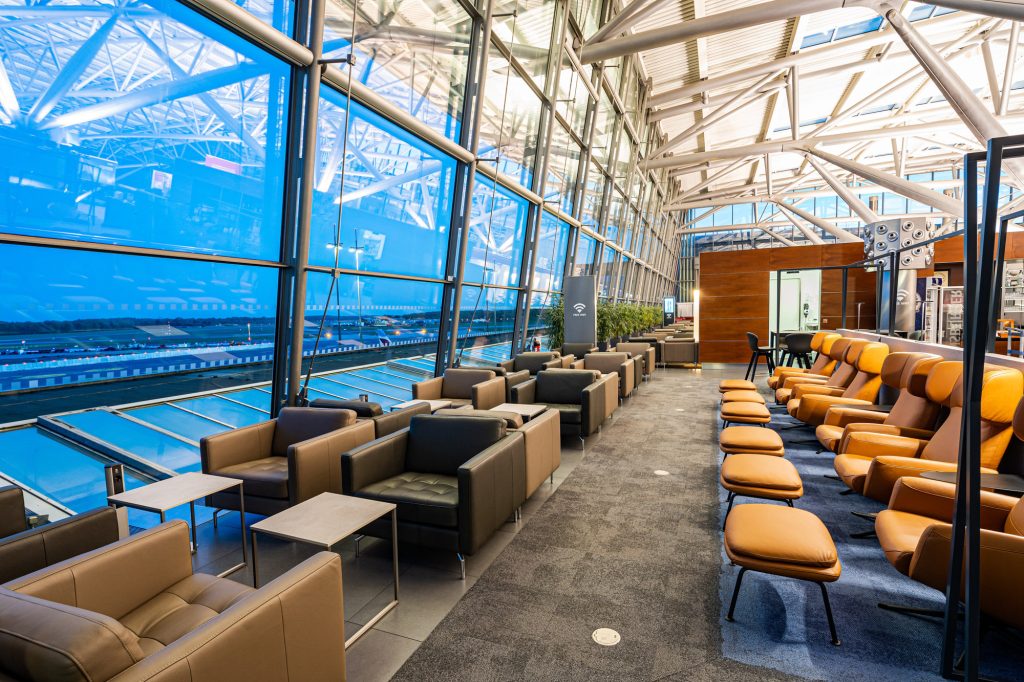 Lounge Buddy by Stefan Knaak
How long do they take, are they accurate, and what do they cost?
In general, all of the tests are pretty quick, relatively inexpensive, and have an accuracy rate which will give you peace of mind…
An antibody test is the most accurate with a sensitivity of almost 88% on 100% of tests for immunoglobulin M (IgM) – which appear in the response to initial exposure to an antigen. And almost 98% on 100% of tests for immunoglobulin G (IgM) – which are present in an immune system that has defeated an antigen. These tests take about 15-20 minutes for results to be available after the blood is given and cost about €30.
Rapid antigen tests have a 93% accurate sensitivity, with a specificity of 99% on all tests. They usually take about 15-20 minutes for results to be available after you have given the nasal swab. It's important that you avoid eating, drinking, smoking or brushing your teeth one hour before the test; and cost about €30.
PCR tests take slightly longer with results only being available 12 hours after the sample is given. The upshot is that they are more than 99% accurate in detecting the presence of SARS-CoV-2 and are continually being adjusted for other emerging variants, such as the Omicron. These tests also cost slightly more, usually €70.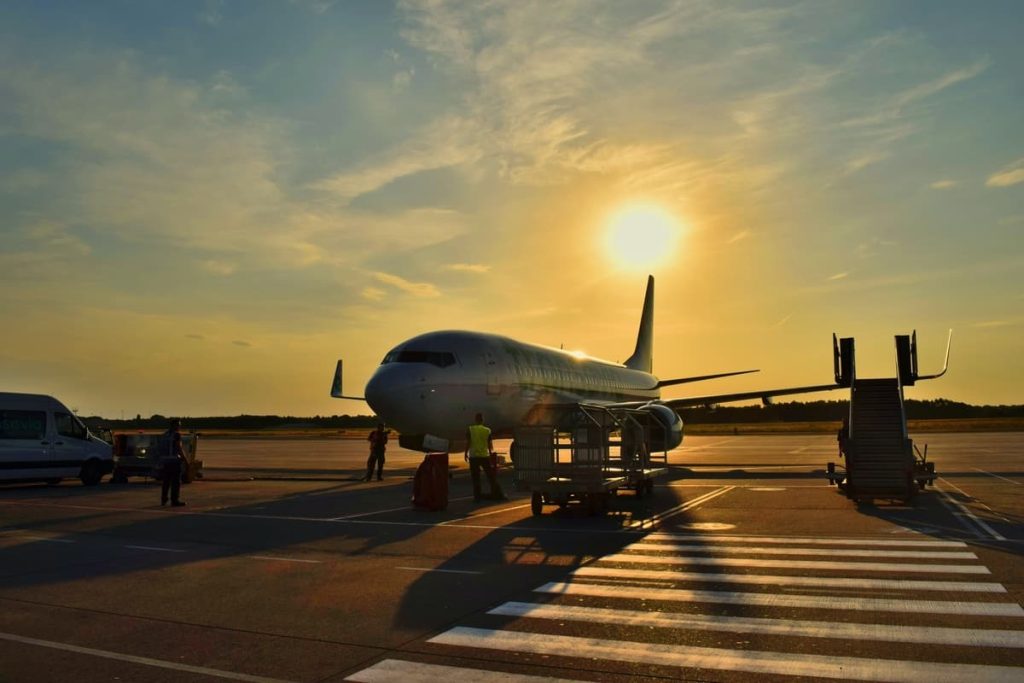 International-Airport by Domestica Flights SA
Where are the other Accredited PCR & Anti-gen Test Labs in Seville?
There are a number of government-recognized providers within the city of Seville which are recognized by all airlines. Most of them offer Fast PCR and AntiGen tests in Seville, or even at home for a premium rate. Results from these labs can sometimes be available the same day if samples are given in the morning.
The first option is Centro Medico Hispália​, at C/ Bartolomé de Medina 6, Bajo. It's specifically noted that tests at private labs are not accepted for travel to Hong Kong.
The second option is SynLab Sevilla, at Jose Laguillo 29. Bajo – you'll need to make an appointment beforehand at both labs. And travelers are advised to always check entry requirements for their destination before booking test dates.
Another option would be Clínica Nuestra Señora de Aranzazu, at Jesús del Gran Poder, 2 which has an emergency room if you're really in short-time and need to get your anti-gen or PCR test done immediately.
Otherwise, Hospital Fátima Clínica Privada offers quality private screening, at Av. de la Palmera, 2. You also visit 24 hrs per day, although they do have premium rates.
If you need up-to-date info and transfers to Seville from Malaga or Granada before you travel please contact us and we'll help organize your trip.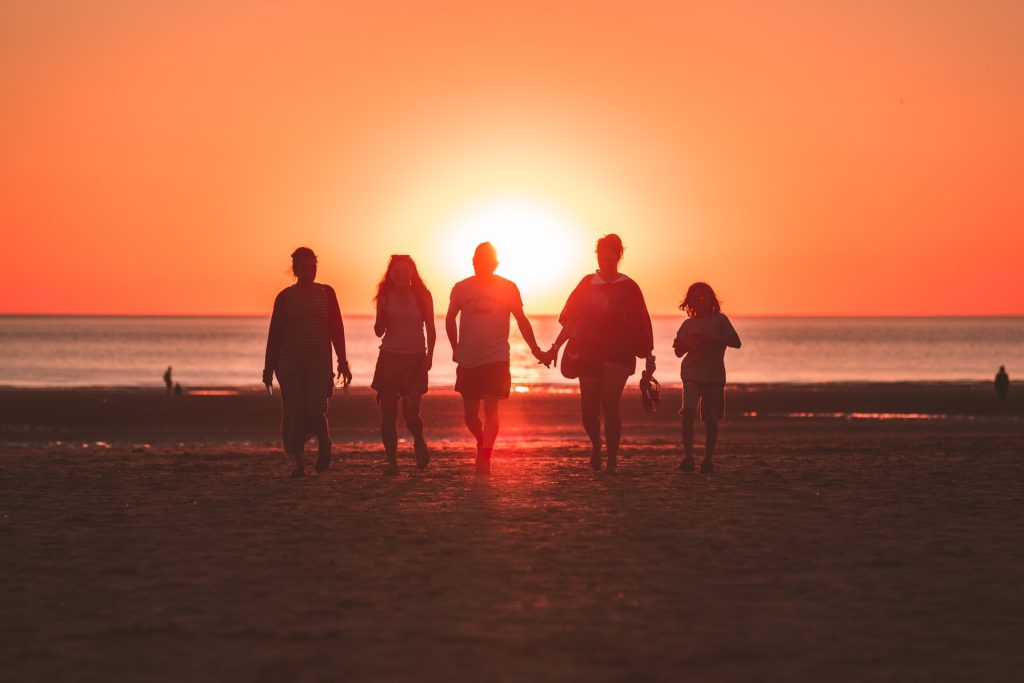 Spanish Beach by Kevin Delvecchio via Unsplash
How does this affect my travel plans?
Well, the good news is that once you're here in Spain all of our local tours
are open to you. You'll not need to get an anti-gen or PCR test to take any of the day trips, such as horseback riding or even tapas and flamenco.
However, if you'd like to go exploring beyond the borders you'll need to follow the protocols. Either way, we can design a custom tour for you, that could include a day at Gibraltar and a trip to the Algarve or a private transfer from Seville to Lisbon. You can see all the latest info on the requirements to enter Portugal on their tourism website. If you travel to Gibraltar from Spain you can enter without any extra PCR test and just by showing your passport. Please note that this information can always change. You can contact us to ask about the latest PCR and Covid requirements to enter Gibraltar.
Also, Covid requirements for traveling to Morocco change constantly. The Tangier trips may or may not be open at any given point this season. So it's worth contacting us directly, and we can confirm with you exactly which options are available. And then you can select any of the destinations linked on our website, to design the perfect tour for you…