When you are traveling around Europe as a backpacker or as a usual traveller, and you have a "more for less" type of holiday in mind, then one of the options is to visit Seville and Lisbon. Spain and Portugal, are both stunning countries and visiting both will definitely allow you to create some remarkable memories. Connected by history, these two countries share their ancestors and their Islamic influence in architecture, music and lifestyle. If you are a curious traveler wondering how to visit Portugal from Seville and what to see there, we will try to help you answer those questions!

How to get to Portugal from Seville?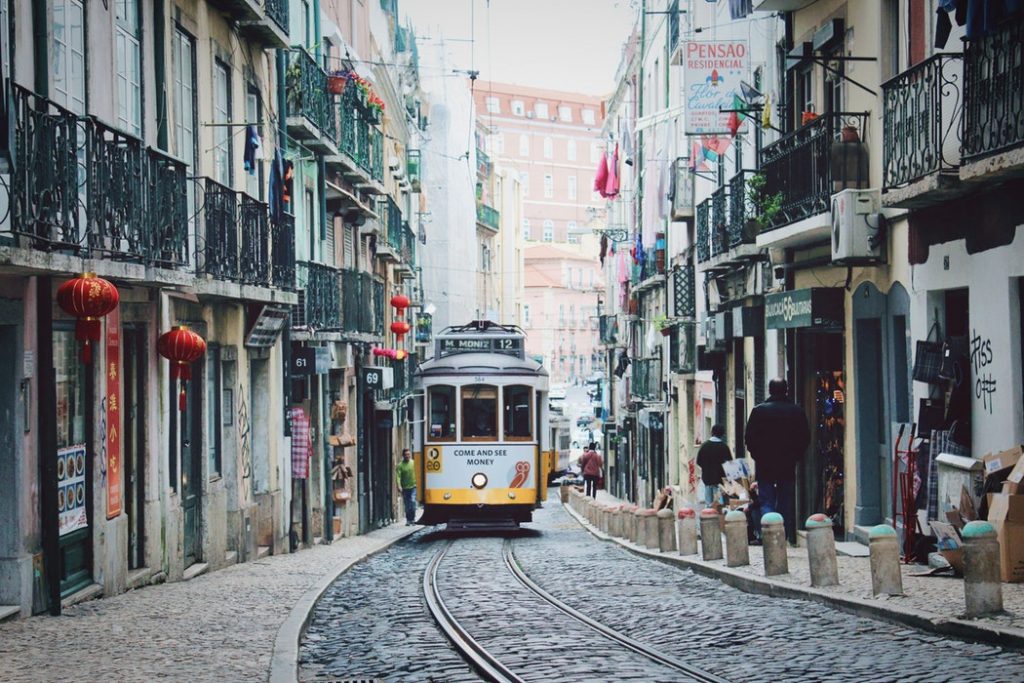 Lisbon is only 400 km away from Seville. Unfortunately, there are no direct train connections between those two locations. You can however take the bus. They are a couple of bus companies that run from Seville to Lisbon a couple of times a day, for example ALSA or Flixbus. However, the bus journey is very long, about 7 to 8 hours, depending on the time of the day. In our opinion, the most time-saving and comfortable option would be a private transfer from Seville to Lisbon. A door-to-door service that will allow you to relax in a private car. It is a great way to avoid extra stress while travelling and let someone else do all the planning for you, while you just sit, relax and enjoy the ride!
What to do in Lisbon?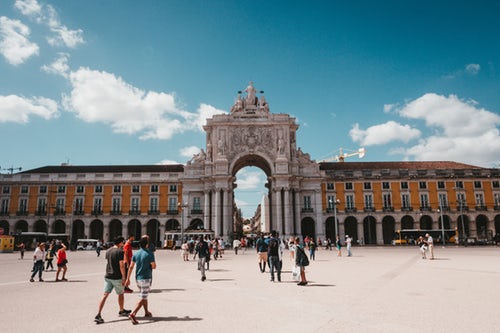 After finding out how to visit Portugal from Seville, now is time to explore! Lisbon is made up of seven hills- Estrela, Santa Catarina, São Pedro de Alcântara, São Jorge, Graça, Senhora de Monte, Penha de França. There are a variety of outdoor activities apart from the usual plethora of night clubs and restaurants, that makes this city a must visit. Lisbon is stacked with museums with the most popular one being the Museo Calouste Glubenkian. For architecture lovers of different regions, Lisbon can flaunt of its buildings and Renaissance buildings. The royal burial ground at the Monastery of Jeronimos has been there for over four centuries now.

And don't forget about the famous trams of Lisbon! The tram 28 brings you up and down Lisbon hills through the historic parts of the city. Most Lisbon sights are along the tram 28 route which makes the tram the best way to explore Lisbon – the sunny capital of Portugal.
Visit Algarve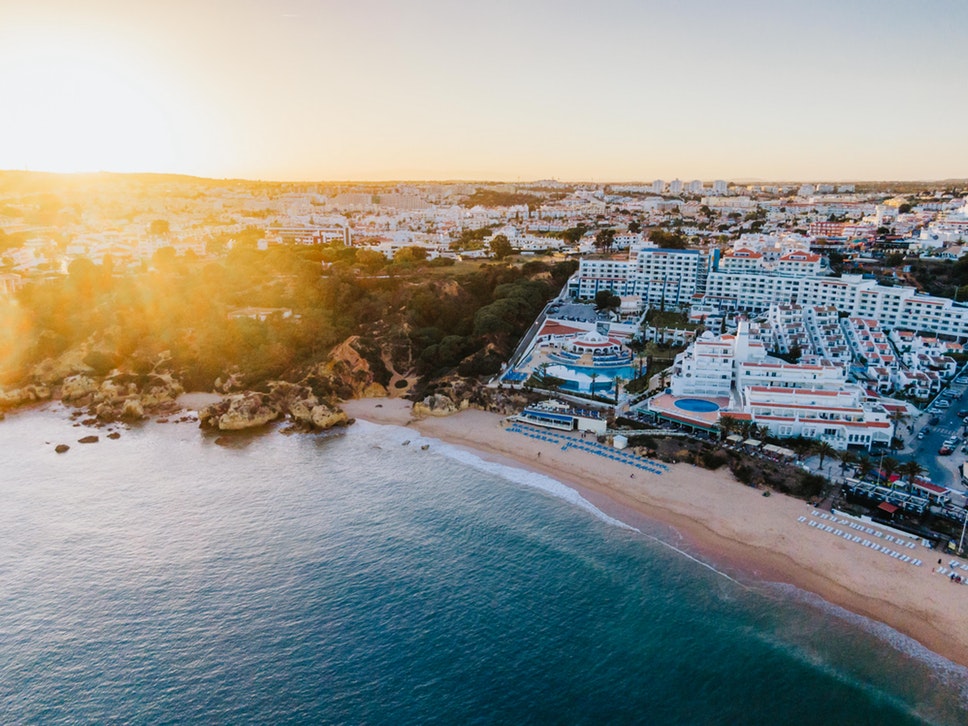 So you ticked Lisbon out of your bucket list and now you are planning to go back to Seville, however you are still hungry for more new adventures and places to discover. How about visiting the Portuguese coast? The Algarve region of Spain has it all – exotic sights, impeccable weather, delicious cuisine, and plenty of activities, but it also gives you time to relax and "get away from it all". Portugal's southern region is a European paradise full of both history and modern amenities and can offer something to practically everyone.

While in Algavre make sure you visit Rejoice at the Benagil Sea Cave. This delightful sea cave located in the the small village of Benagil is one of the most popular spots of the region. There's a specific time of the day in which the sunlight penetrates the cave and creates a stunning oculus effect.

Another great reason to visit the Algavre region, is the local cuisine. Clams, fish, prawns, crabs, lobsters, mussels, octopus, squids, oysters and let's not forget the sardines. Whatever type of seafood you're looking for… It can easily be found all year round in one of the many seafood restaurants in Algarve.