Andalucía and equestrian are inextricably linked. Horses have been used in all aspects of life here for centuries. In fact, the region loves them so much that it even has its own breed! Horses are native to the Iberian peninsula, with cave paintings depicting horses as far back as 30,000 BC, but it wasn't until the 15th century that the Andalusian Horse was recognised as its own breed. Since then, however, it has become known as a fierce warhorse and powerful tool for diplomacy. In the year 1500, when King Carlos I of Spain became Holy Roman Emperor Charles V, he introduced the stallion to the rest of Europe, and it quickly garnered a reputation as the finest horse in the world for its "unnerving intelligence", as the Duke of Newcastle once put it. Furthermore, it has been a common sight throughout history to see Kings and Queens performing ceremonies from atop a horse. When the Catholic Monarchs, Isabel I and Ferdinand II, took Granada in 1492, they marched into the Alhambra palace on horseback – a symbol of their authority.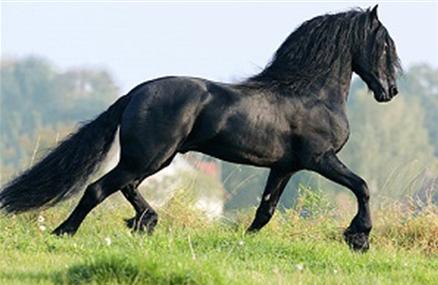 It is perhaps perverse, then, to imagine such fine and nobel steeds being used for common work, but undoubtedly, in Andalucía, this has been the case since the dark ages. Indeed, even to this day it is common to see farmers trotting about their land on horseback. In his book 'Driving Over Lemons', Chris Stewart describes how he would see farmers singing as they rode their horses about the mountains of Las Alpujarras in Eastern Andalusia.
Horse riding is in an Andalusian's blood. Consequently, it should come as no surprise to learn that they dedicate whole festivals to the beasts. The Feria de Jerez, more commonly known by the name Feria del Caballo, takes place every May and is a week of celebration centred around the most noble of mammals. The fair started in the Mediaeval Ages when, for one week of the year, farmers from all around Cadiz province would congregate in Jerez to buy and sell animals (mostly horses) and drink sherry together. These days it has evolved into so much more, with a pop-up village and theme park being erected in Jerez's Parque González Hontoria. In this modern form of the fair, the festivities can go on well into the night as a beautiful array of lights are installed throughout the town. Sherry is still widely drunk in all of the many restaurants of the site, as parents sit to enjoy the sweat wine whilst their children play on the bumper cars and myriad other amusements. Despite the various distractions, the main event of this festival remains the horse parade where the townsfolk come together to parade their horses through the streets of the town. For more information on the feria, visit the official website. Jerez de la Frontera is also home to the Royal Equestrian School, a world famous centre of education for all things horse. It is perhaps most famous for its 'how the horses dance' show held every Thursday in the school's 'Picadero' indoor arena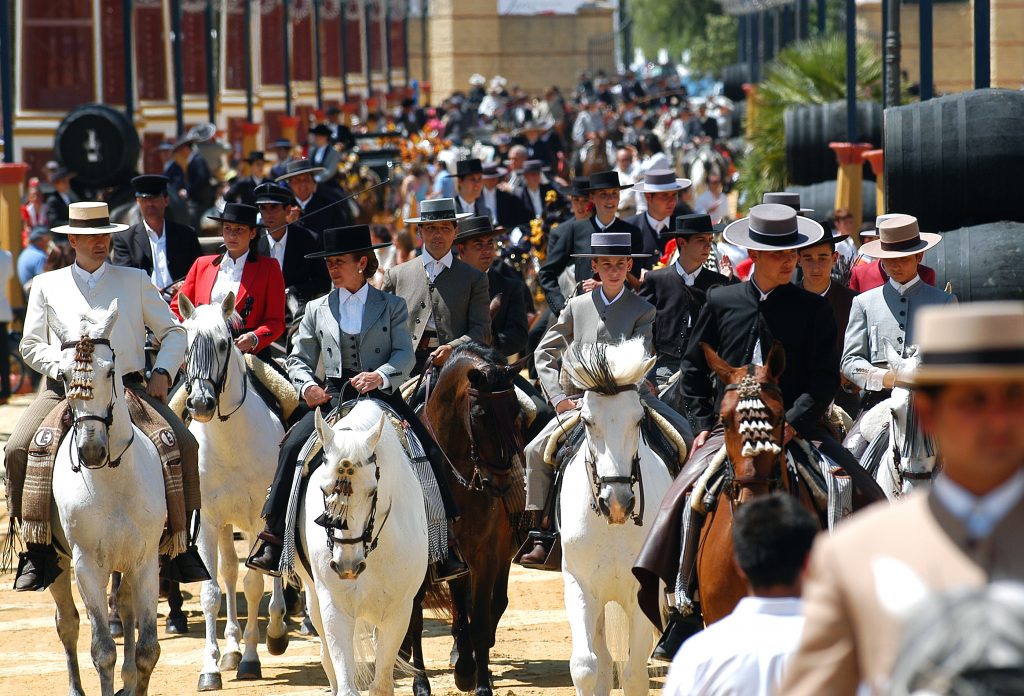 It's not just for work and ceremonies that Andalusians use the horse, however; they're also used for pleasure. That could mean a quaint trot around the countryside, soaking in the sunshine, or an invigorating gallop, racing other riders in a bid to have your horse crowned fastest in the land. The Carreras de Caballos in Sanlúcar de Barrameda are one of the most important races in the Spanish horse racing calendar. They're held annually on the beach of the Guadalquivir estuary town. Dating back to 1845, this annual race, taking place across two weekends every August on the beach of Sanlúcar, is the oldest in Spain. The race sees competitors darting across the sand as the waves lap tentatively at their horses ankles. This unique spectacle draws crowds of locals and tourists alike. Tickets and more information can be found here.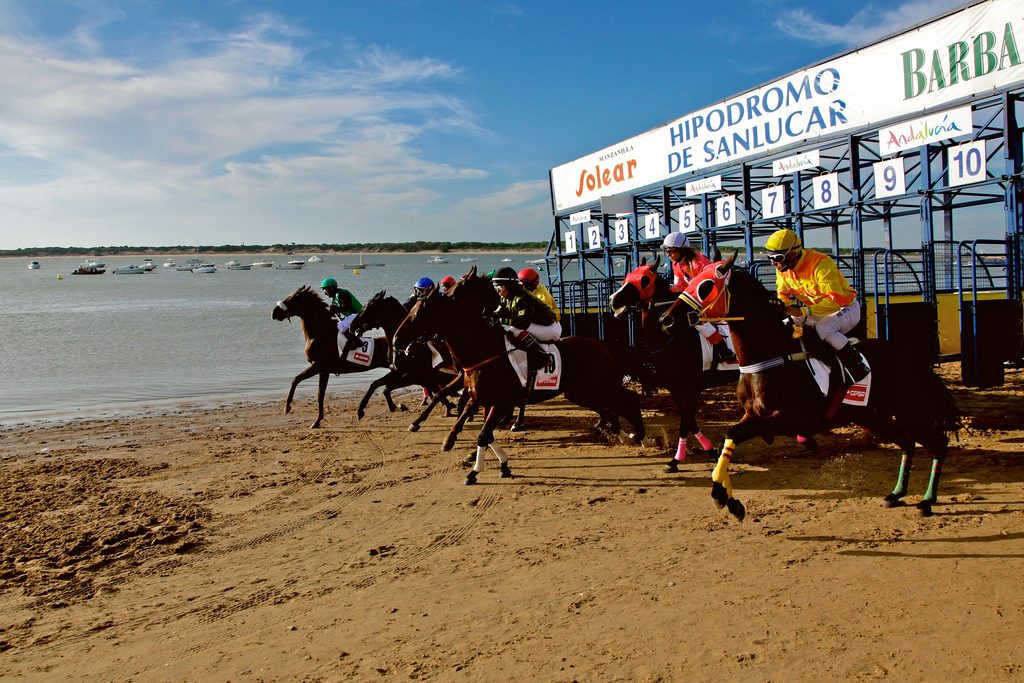 If you're not an expert jockey, but would nevertheless like to experience the joy of riding a thoroughbred Andalusian horse on a golden beach, then have no fear! You can book onto our day tour to Doñana National Park. You'll get to witness the amazing wildlife of Spain's largest National Park and the most important wetland in Europe for migratory birds, swim in the ocean, and soak up the atmosphere of life in the southern Spanish countryside, as well as riding horses on the beach! What's more, you'll visit El Rocio, a small town dominated by its imposing church which plays host to one of the Iberian peninsula's largest religious pilgrimages. As well as this, the fields around El Rocio are home to a herd of wild horses, an incredibly rare sight in modern Europe!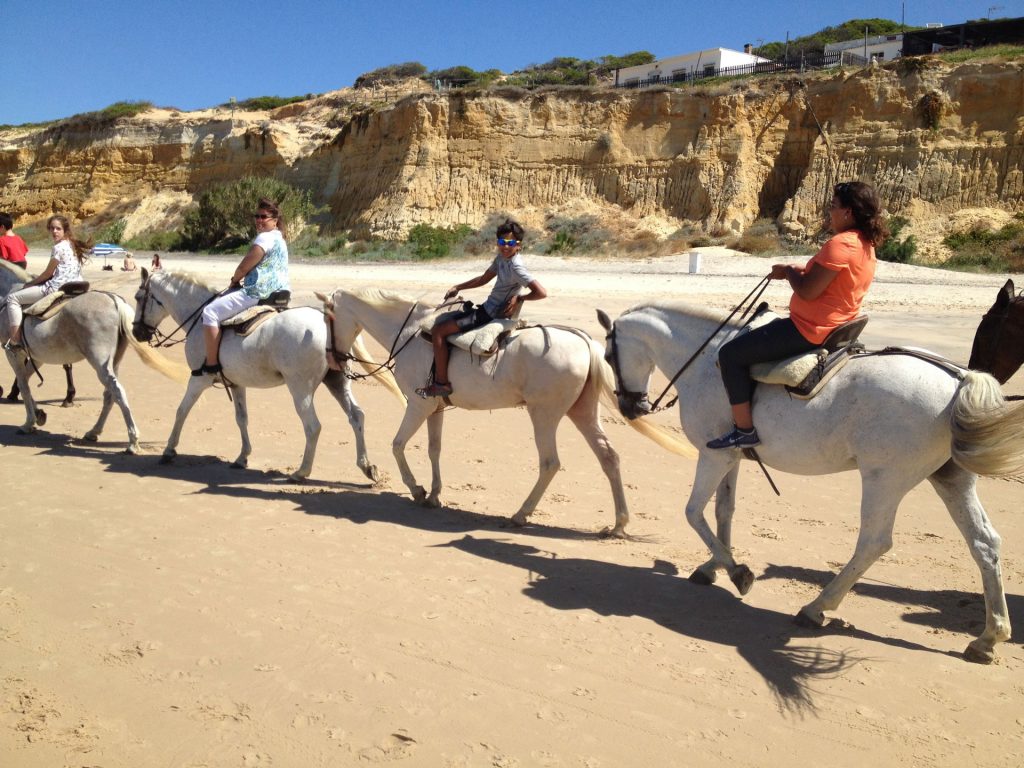 Since horses play such a huge role in Andalusian culture, it's no surprise that a few enterprising people have taking to using them for tourism. Around the cathedral in Seville, you will see dozens of horse-drawn carriages lining up, ready to take whimsical tourists for a ride around the city's picturesque streets. The sight of these carriages only serves to intensify the fairy tale vibe which this historic metropolis bestows upon its guests, offering hints at something more serene to be found just out of the city limits. A short drive from Seville, Not Just A Tourist offer three hour horse riding tours for the whole family, we'll even pick you up from your hotel! This is a trip which will allow you to truly appreciate what horses mean to the culture and traditions of Andalusia.
Horses are used in every facet of Andalusian life, and have been since time immemorial. Whether it's for important political functions, or for pleasurable days on the beach; whether they're taking out the goats or parading through town, Andalusians and their horses are inseparable. Why not immerse yourself in this equestrian culture by booking onto a Not Just A Tourist tour today? Come and see for yourself how this animal is the corner stone of life in the south of Spain.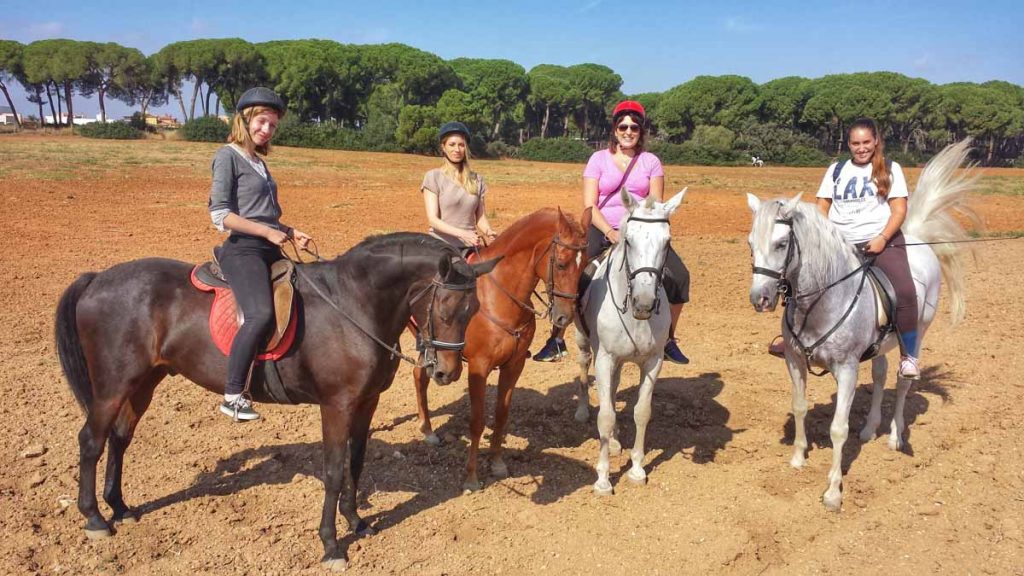 Davey Womack is a tour guide and avid traveller. To read about his adventures around the world, visit his personal blog.