Coming to Seville this summer? Great choice! Learn about the closest beaches to the capital of Andalusia, and make plans to escape the summer heat!
Indeed, Seville is one of the hottest cities in Europe, with temperatures well above 40°C during the hot summer months. Sevillians know all too well to stay locked up inside their homes with the shutters closed and the blinds drawn. Surprisingly, we still see many tourists melting under the Spanish sun, and it's just heartbreaking! So we've compiled a list to help you cool off this summer! It is true that the southern Spanish coastline extends over a 1,000KM, and has numerous beaches, but which ones should you go to? And how many of those beaches are easily accessible from Seville? Read on to find out…
City of Cadiz, Cadiz
Tired of flights, cars, and buses? Let's take an easy train ride and target the ancient heart of one of the oldest towns in Europe, Cadiz! Walk 5 more minutes and you will find yourself on one of the best sandy beaches that any city in the world could take pride in. Cadiz has been Inhabited for more than 3000€ years and it's a fine choice to plan a perfect summer day. It has got sandy beaches, refreshing wind, delicious tapas and lovely people famous for their great sense of humour and hospitality. Don't feel like taking the train, join us on one of our highest rated day trips.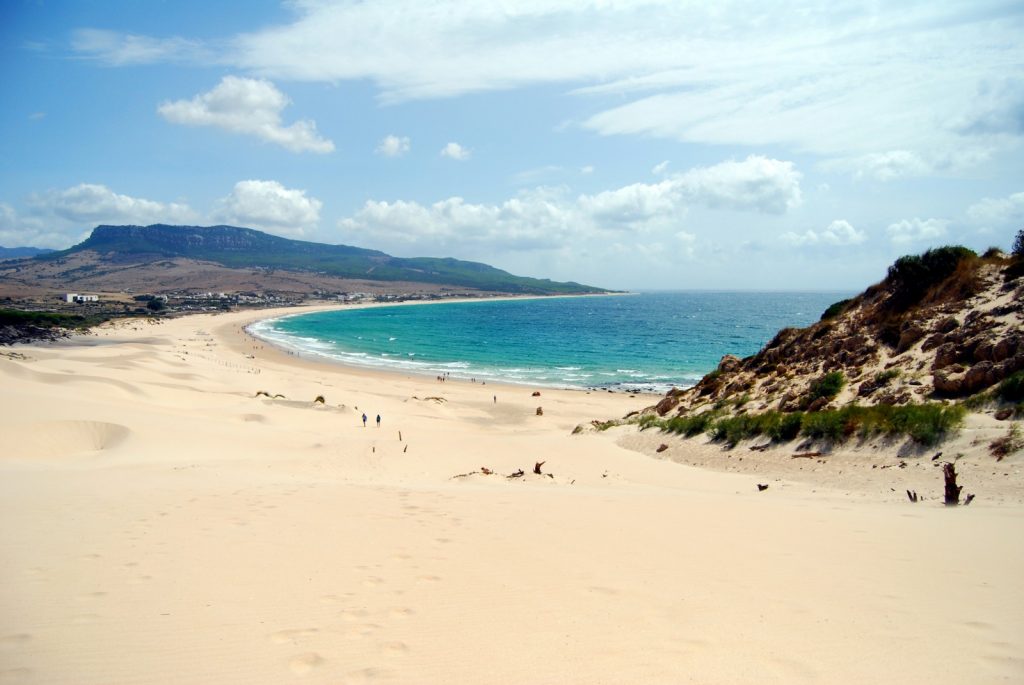 Matalascañas, Huelva
Don't want to spend too much time on the road? Then plan your day trip here. Matalascanas is the closest beach to Seville located in the province of Huelva. It is known for having an ancient upside-down tower on the sand called Torre la Higuera. The coastline is surrounded by the stunning Doñana National Park. The beach can get a bit crowded in the summer but don't let that discourage you. The beautiful views and the long stretch of fine golden sand make for a perfect beach day combination! If you really feel like being in nature and enjoying one of Spain's most beautiful national parks, or just feel like riding wild Andalusian horses on the beach, then join us for our day trip to Doñana National Park.
Driving Time from Seville: 1 Hour & 10 Minutes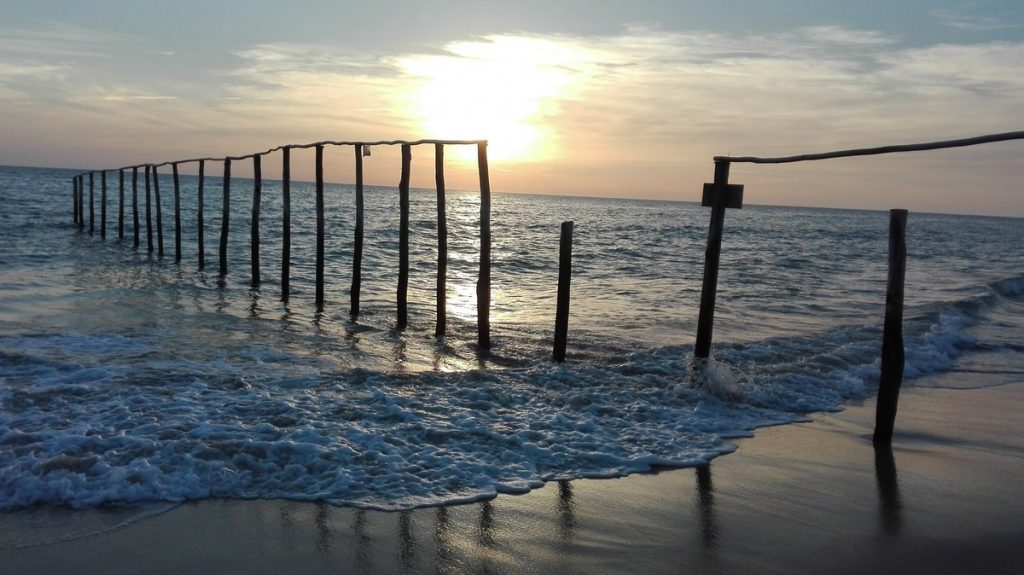 Punta Umbría, Huelva
Located in Huelva on the Costa de la Luz, this popular beach is ideal if you are looking to stay there a night or two. Known for its bustling nightlife, this is the perfect beach if you prefer lazing in the sun for a while before shaking the stress away on the dance floor. By far one of the largest seaside towns in Huelva, Punta Umbria is famous for being a weekend destination for the locals. Do not expect to be alone as this is one of the most popular beaches in the south and the hottest spot in Huelva! You can easily take a bus from Seville here!
Driving Time from Seville: 1 Hour & 20 Minutes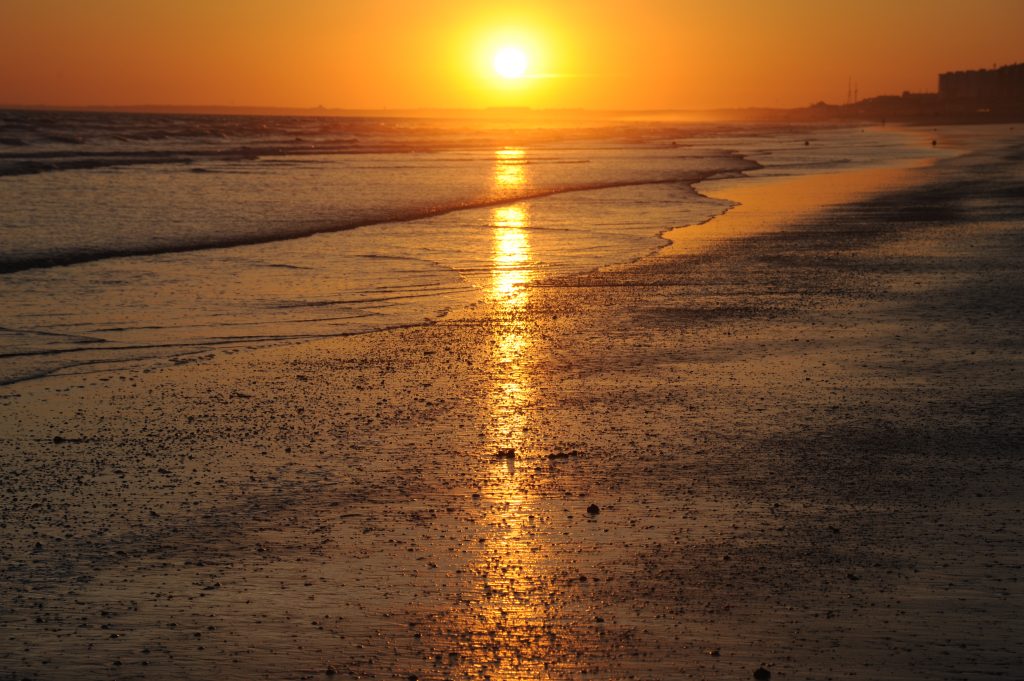 La Fontanilla, Cadiz
Definitely, one of the most popular beach for Spanish families, offering great parking and decent restaurants close by, we recommend this beach if you are looking for mingling with the locals. Though bustling with people, the large stretches of soft and delicate sand guarantee that you'll have your own little area on the sand. We recommend getting a beach ball to toss around inside the water as the level is shallow and you would need to walk quite a bit to become fully immersed.
Driving Time from Seville: 1 Hour & 40 Minutes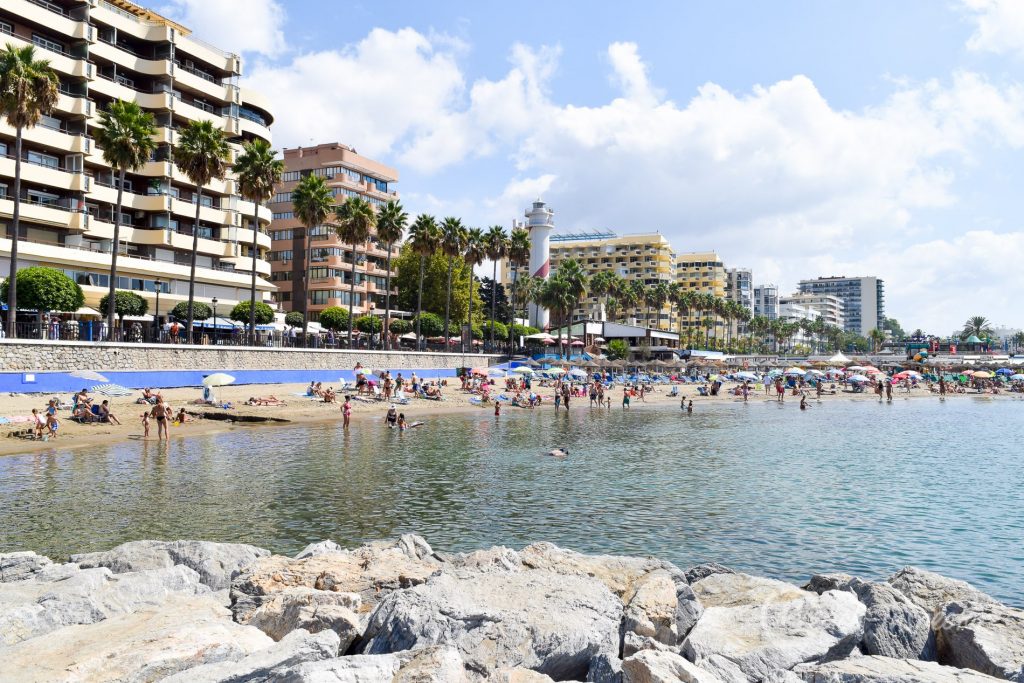 Cala de Aceite, Cadiz
This beach is one of the highest ranked beaches in Spain and for good reason! Unspoiled landscapes and picturesque scenery fuse together to create a calm hidden beach cove surrounded by lush green forestry and patches of fine golden sand. If that's not enough, the jewelled turquoise water glistens and shimmers in the sun, you feel as if you're swimming in a sea of gems. Even though this area is known to be windy, the surrounding cliffs protect this secret spot from the strong winds and instead give you a light, gentle breeze to cool you down.
If you are interested in camping, then this is a great option for you. As you may be tired after the long beach day, you will find it suitable that there is a camping spot right next to the beach. Equipped with onsite bathrooms, a supermarket and even a restaurant, the camping site here has everything you need.
Driving Time from Seville: 1 Hour & 45 Minutes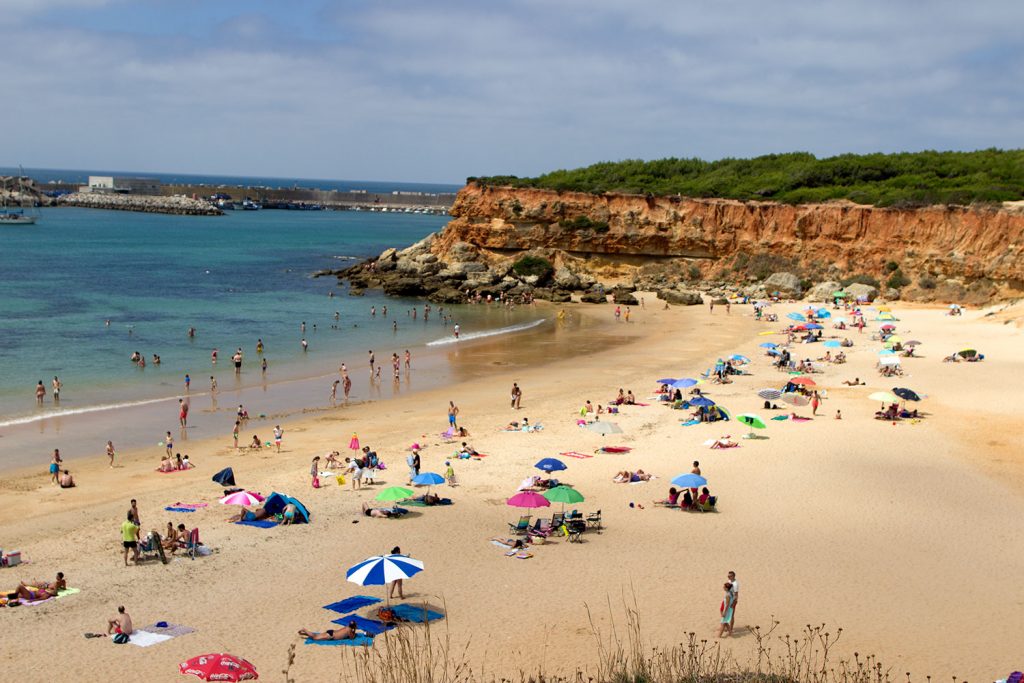 Caños de Meca, Cadiz
Situated deep within the Acantilado Natural Park are the beaches of Canos de Meca. Picture yourself absorbing the sun while the waves gently caress your feet. The perched cliffs adorned with pine trees tower over the shores giving you a cool breeze and some natural shade. This area is also frequented by water sports enthusiasts and especially windsurfers.
History fan? Not a problem! To the north west of the town, is the famous Cape Trafalgar, which is the lighthouse that protected the town's beaches and ships. This is probably one of the world's most famous landmarks because it was here that the battle of Trafalgar was fought in 1805.
Go grab a bite at the 'El Pirata' restaurant which overlooks the beach and offers excellent seafood dishes. After the sun has long set and when the warm evening hours ride along, all the beach bars turn into cool local discos offering an unprecedented local partying experience. Also, for those interested, you may or may not find a nude beach here! You've been warned. Join us for our Beach Day and just relax while we take you out and about.
Driving Time from Seville: 1 Hour & 55 Minutes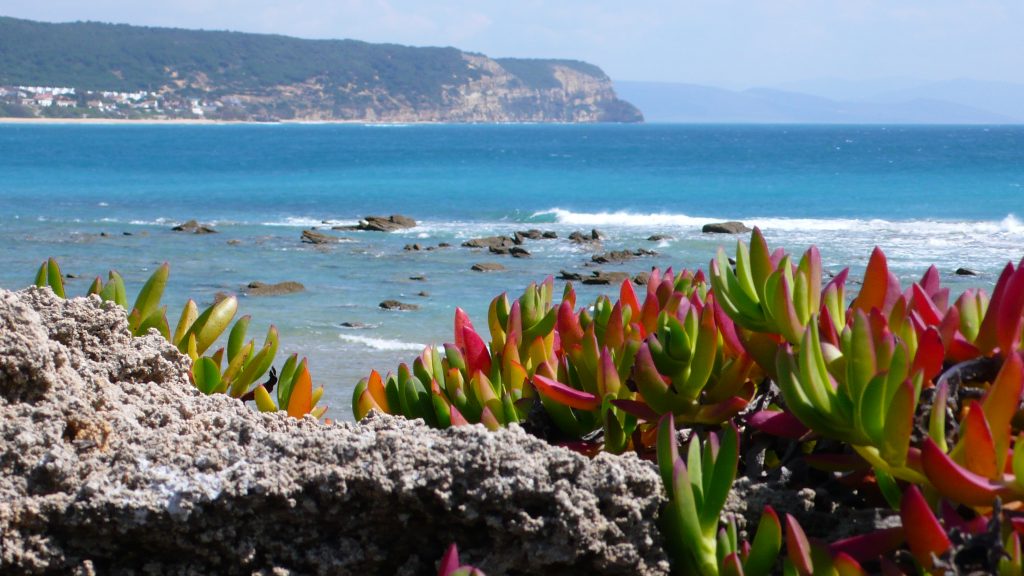 Bolonia, Cadiz
Considered one of the best beaches in Andalucia, Bolonia is pretty far enough to qualify as a secluded Paradise but close enough to make it worth the day trip. What makes this beach special is its location which is popular among windsurfers and other watersport enthusiasts. What's more, the warm white sand with the soft gusts of wind make sunbathing a pleasure. On a clear day, you can even spot Africa from here. Just head to that giant 30m high sand dune and marvel at the cross continental sights! If that's not enough, right next to the beach you can find the Baelo Claudia Archaeological Site, an ancient Roman city-factory preserved in natural beauty. You can easily rent a car from Sixt or Enterprise who are easily located in Seville and provide good prices and decent quality. Check out : bad credit loans no fees no guarantor no broker
Driving Time from Seville: 2 Hours & 15 Minutes