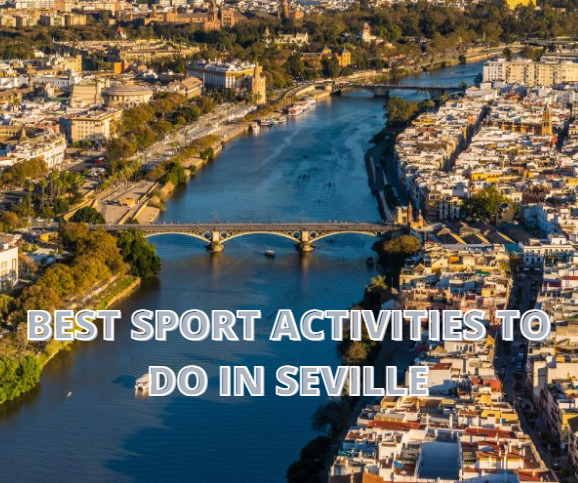 As we all could agree, vacations are the perfect time to relax and disconnect from the daily routine while visiting beautiful cities and learning about their cultures or trying amazing new food. However, if you are a sports lover and love breaking a sweat even while on vacation, Seville also offers a great opportunity to do so!
Apart from being a wonderful city, Seville has a great offer of activities for those people who want to enjoy the great weather and the beautiful monuments while exercising. If you are one of those people, keep on reading this post to discover the best sport activities to do in Seville!
Cycling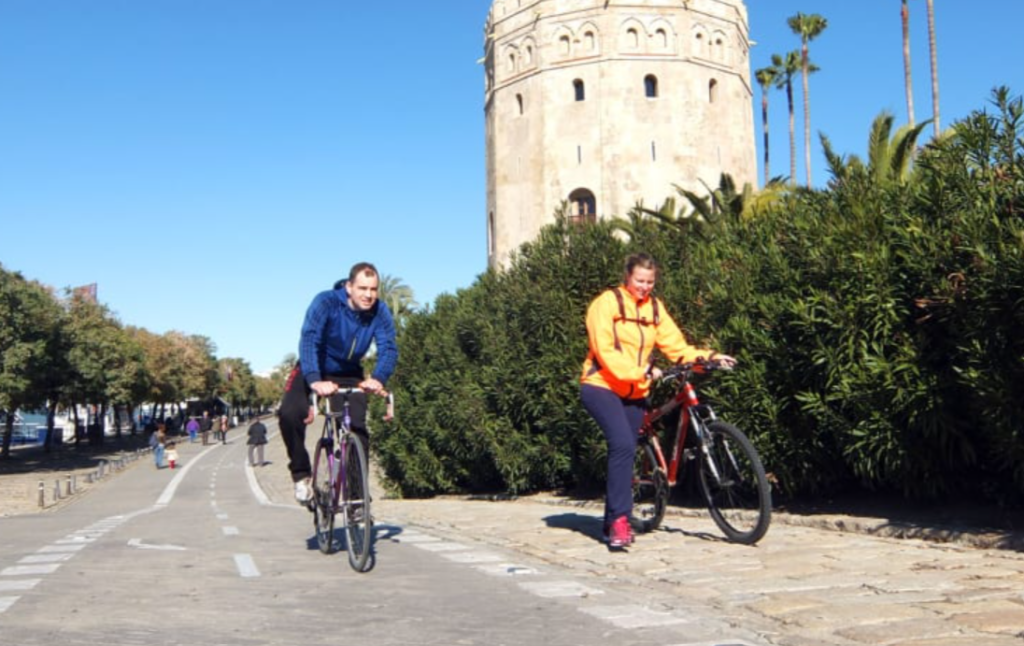 The first thing you'll notice when you arrive in Seville is the large number of people who are riding bikes: students, families, commuters, etc. In fact, Seville has a bikeway of 179 km so getting to any point of the city by bike it's pretty easy and convenient.
Cycling is, therefore, a great choice of sport to do in Seville. Renting a bike in this city is really easy as there are renting machines in almost every part of the city. It is pretty safe too since people and cars are accustomed to it and they're very considerate of bikers.
It is a great opportunity to go sightseeing too! You'll enjoy the beautiful views of the most iconic monuments of Seville while riding a bike.
Jogging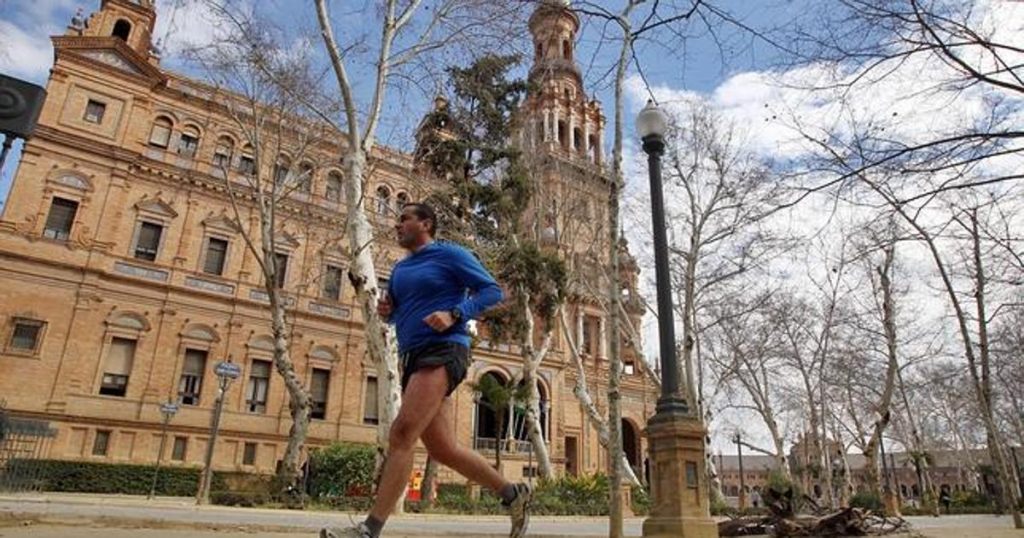 Jogging is one of the most popular sports activities around the world. That's the reason why it's very common to see people of all ages running in the streets of Seville every day.
Seville has really beautiful parks, like Parque de María Luisa, where you can jog surrounded by nature and beautiful ponds with ducks and swans. It also has many shadowy spots with benches for sitting and resting after an intense running session. You will most likely end up falling in love with the surroundings.
People practice this sport all year round, but spring and summer are the preferred seasons for Sevillians to go out for a jog. However, you'll need to be very careful with the high temperatures if you are coming to Seville during these seasons!
Walking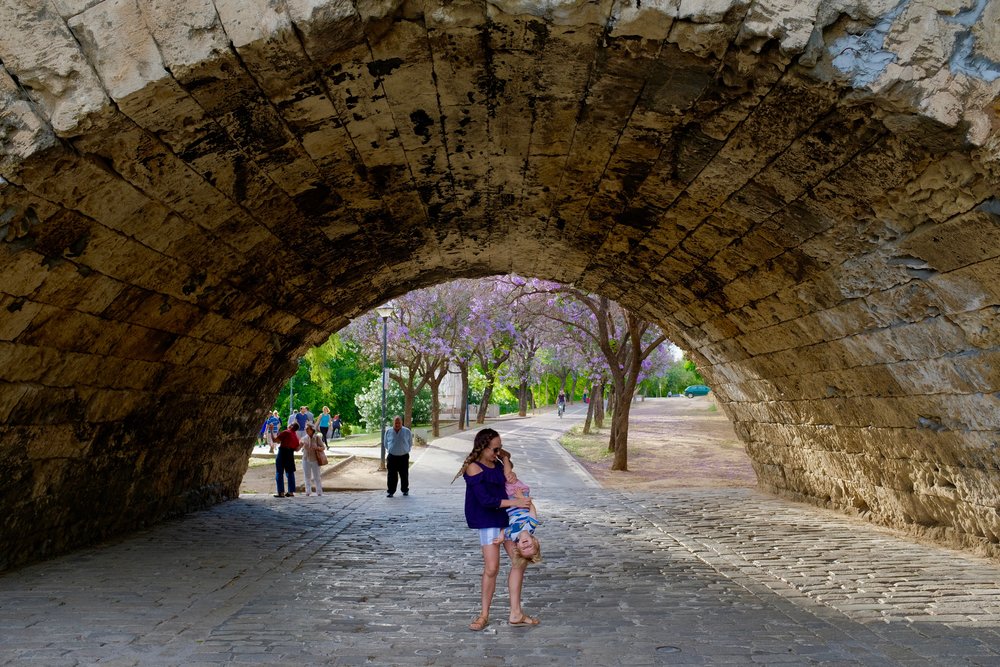 If you are in for a low-intensity workout but as effective as the others, you can always go for a walk. Walking is a really beneficial activity and what better than doing it while enjoying magnificent views? That's why it's one of the best sport activities to do in Seville!
Walking alongside the Guadalquivir River could be quite an experience. You'll come across many other tourists and Sevillians promenading there. And if you go there in the evening, you'll see in the water the reflection of the sun setting, isn't it beautiful?
Walking tours are also a great option for people who like to go sightseeing while doing a little workout.
Kayaking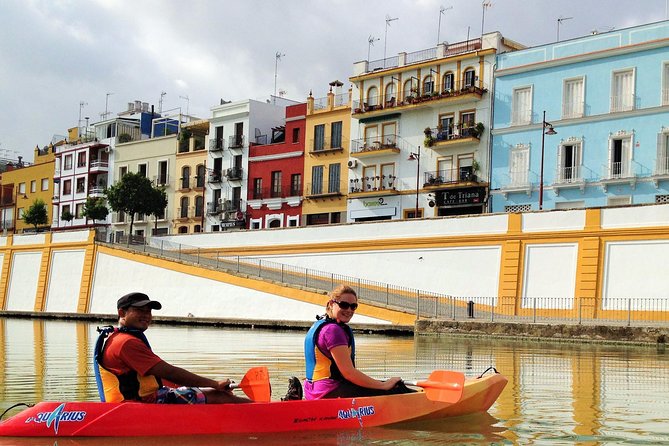 If you are more of a water sports person, don't worry, Seville's got you! Guadalquivir River is the perfect scenario for practicing aquatic sports like kayaking.
The warm weather and the beautiful surroundings will allow you to experience this sport as you've never done before. You'll be able to see the most iconic quarters and bridges of the city from a different perspective.
Whether you just want to practice this sport or combine it with a cultural experience, kayaking is one of the best sport activities to do in Seville for sure.
Paddle surf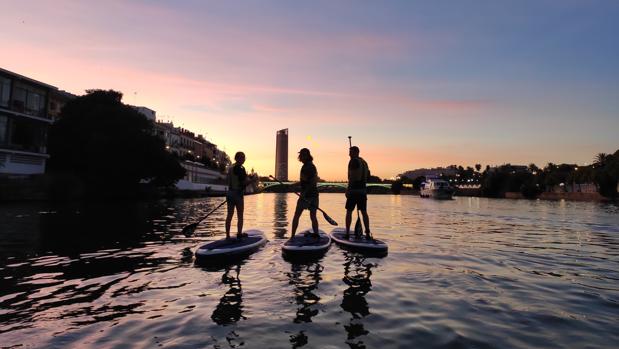 Guadalquivir River has a lot of things to offer and paddle surf is one of them. If you want to exercise and love doing it in beautiful aquatic locations, this one is for you.
No matter if you have prior experience or if it's your first time getting on a board, enjoy the experience with no problems. You will discover all the facts and secrets about the river in a healthy and funny way.
During daytime or at night, seeing the river and the city on top of a paddle surfboard is something you won't ever forget.
Diving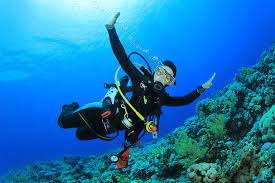 If what you really love is the beauty of the sea and discovering the wildlife and the hidden treasures underneath the surface, then diving is one of the best sport to do in Seville. This sport is the perfect opportunity n to experience the Mediterranean sea as never before.
Diving doesn't actually take place in Seville, but in Tarifa, a beautiful coastal city of Cadiz which is known for being a perfect place for water sports. The tour does start in Seville, so you will get to see the beauty of both, Seville and Tarifa.
You'll be able to escape the intense heat of Seville and live an adventurous experience that you'll never forget. While in Tarifa, you can also walk around its charming streets and enjoy some tasty tapas.
Horse riding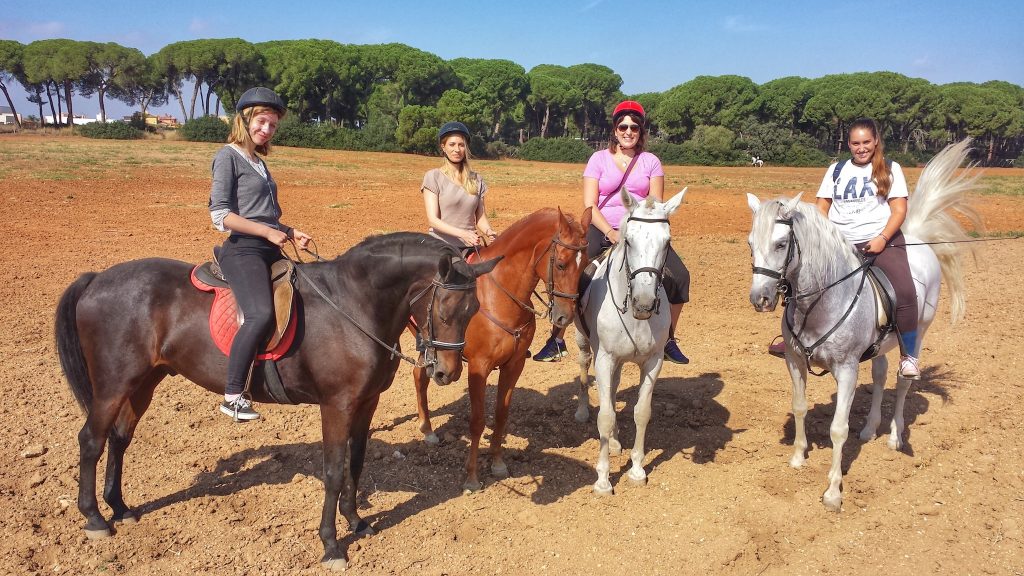 Horses are a great part of Spanish culture and tradition. Locals ride horses for many religious celebrations and also as a form of enjoyment. Equestrian competitions where riders have to demonstrate their horseriding skills are really valued in Spain too.
It is also a great sport as you need physical strength and good balance skills, so if you are looking for a different and enjoyable type of exercise, this is the one! It doesn't matter if you have no experience, the most important thing is to be willing to learn and enjoy yourself.
This type of activity will allow you to learn a little more about these animals and be in contact with the nature of Andalusia.
Football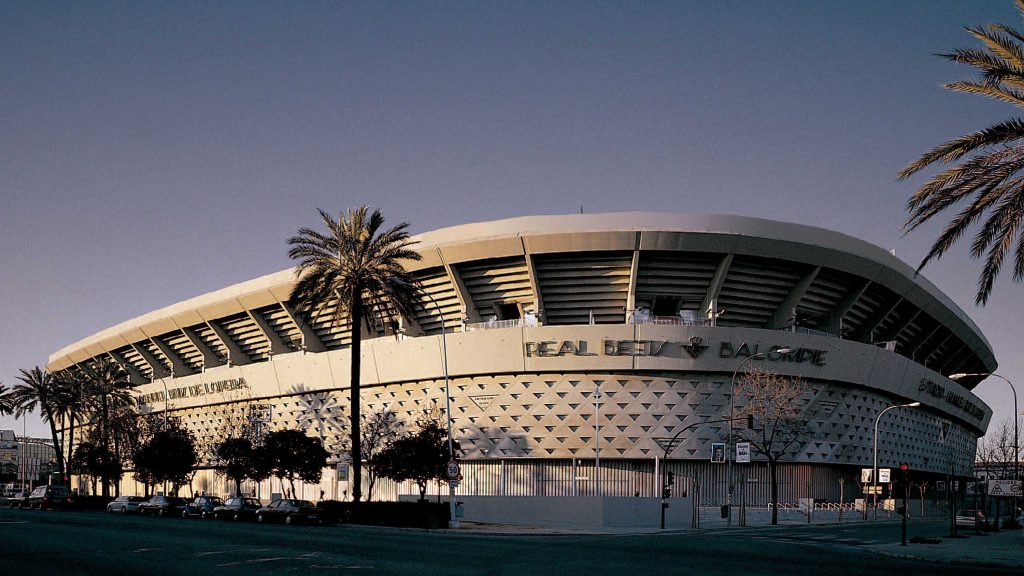 What would be Spain without football? Certainly, not the same. Football has become one of the symbols of this country so of course, it could not be left out of this list.
You will be able to practice football in almost any green space or park in the city. Many locals are passionate about this sport too and you will probably see them playing in groups of friends. After all, Seville is home to two historic football teams, Real Betis Balompié and Sevilla F.C.
Moreover, if luck is on your side, you can also attend a match between these two teams (or between another one) in the three football stadiums in the city. You can buy the tickets on Real Betis Balompié and Sevilla F.C. official sites.
Dancing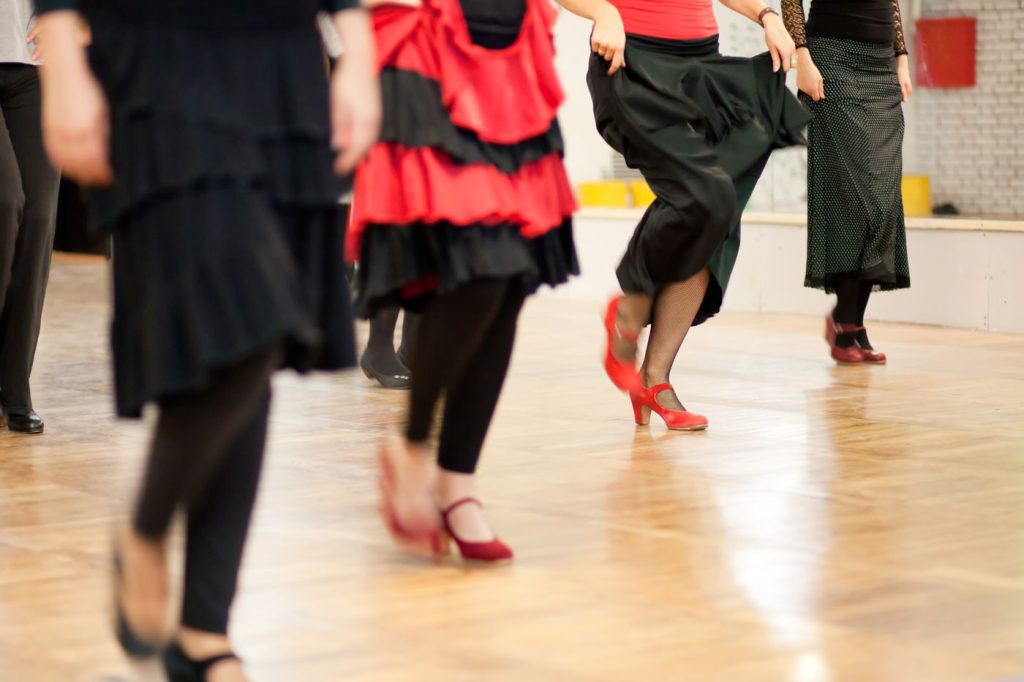 It wouldn't be a list of best sport activities to do in Seville if dance wasn't in it, would it? Dance, and more specifically, flamenco dance is one of the favorite sports for Sevillians to do.
Flamenco represents Andalusian tradition and culture. It's a passionate dance with strong movements, accompanied by beautiful music, clap sounds and loud cheering. And there's no better place to dance flamenco than here in Seville. If you've always wanted to take flamenco lessons, this is your sign!
And if you just want to enjoy a flamenco show while tasting delicious tapas and drinking exquisite wine, we also have the bests shows for you to spend the most amazing time.
Motorcycling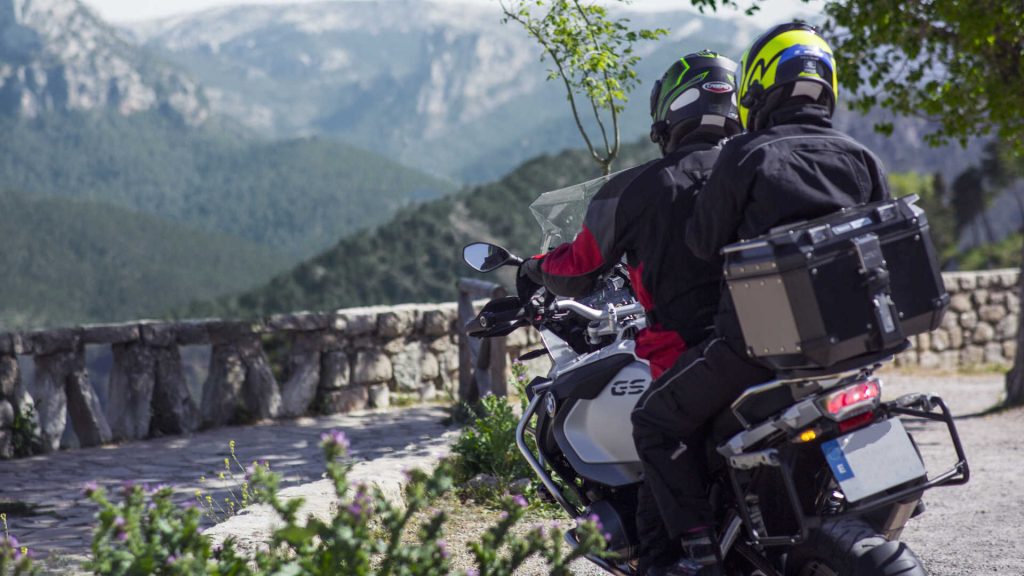 Warm and dry climate in Seville ensures an amazing climate for motorcycle trips. It is indeed one of the best sport activities to do in Seville and in the rest of Andalusia.
Whether you are a speed lover and want to watch Moto GP on Jerez track road or if you want to improve your riding skills on the Jerez track, or if you like riding your motorbike around the beautiful Andalusian countryside, these vacations are the perfect opportunity!
White villages and Ronda are only a short ride away and can keep you for weeks riding their dense green forests and narrow roads.
In conclusion, we hope that you've found the perfect choice for you in this list of best outdoor sports activities to do in Seville. Also, if you are heading to Granada, the smaller sister of Seville, make sure to check for amazing outdoor activities there too. They're just as beautiful as the ones in Seville!
And if you need more information about all the sport activities you can do in Seville and Granada, please contact us, we are always happy to help!