Seville is a hugely popular winter destination for travellers all over the world (especially those from countries with colder climates). Yes, Spain is blessed with sunny weather all year round, but it doesn't quite escape the odd chill in December and January. Although, temperatures still regularly reach 19 to 20 degrees! Whilst it is still a marked improvement on the cold winters seen outside of the Mediterranean, you might want to think twice about the beach. Don't worry! There's still plenty for you to see and do in Seville that makes the city the perfect winter getaway. Take a look at our list to avoid the blues as we describe how to spend winter in Seville during January!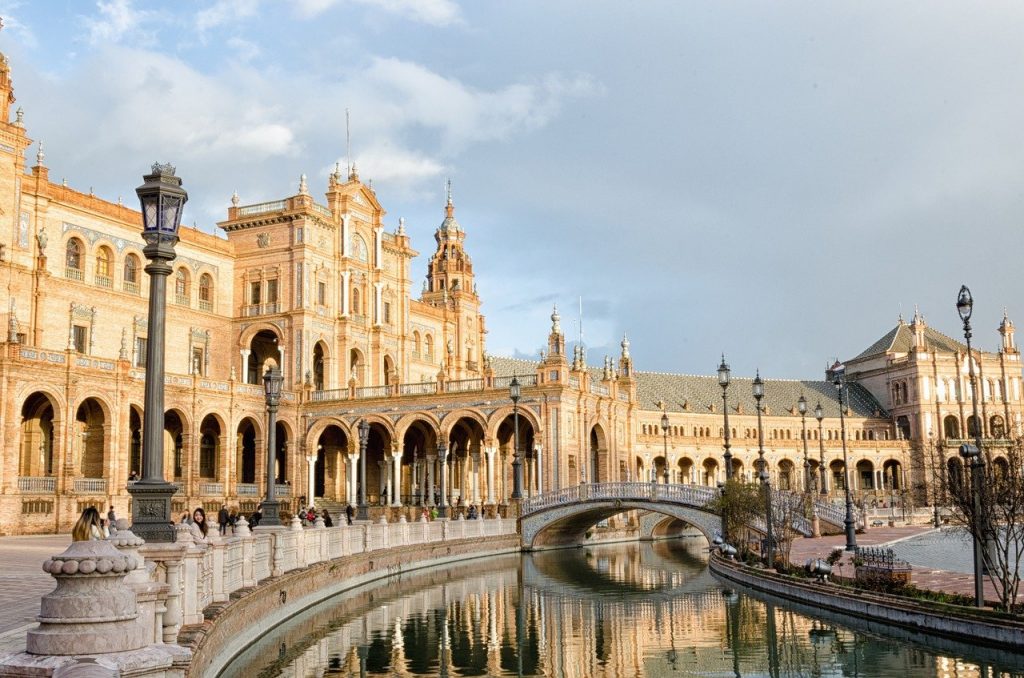 Visit a museum
What better way to spend a winter's day than wandering through richly cultured displays? This might be an obvious choice, but Seville has more museums than most cities. Located in the grand Maria Luisa Park, you'll find a scattering of museums doubtless to suit the interests of everybody. You can enjoy the Museum of Popular Arts and Customs, the Seville City Archeological Museum and the Military Historical Museum all a short walk from one another. We know you must be thinking, what could possibly be left? Well, the answer is, a lot.
The flamenco museum is essential visiting if you want to learn more about Seville's famous cultural export. For the art lovers, there's the Fine Arts Museum which houses a number of Sevillian Baroque paintings depicting stunning religious imagery that are sure to wow you. However, if modern art is more your thing, then the Andalusian Contemporary Art Centre is well worth visiting. Impressive from the outside, this building was once a 15th century monastery. Now it is home to the weird, witty and wonderful. The fascinating contents of these museums are sure to leave a lingering impression on you, and we've barely scratched the surface!
To discover which museums in the city you can visit for free, check our blog post. This is the perfect way to bring the sense of adventure to winter in Seville during January!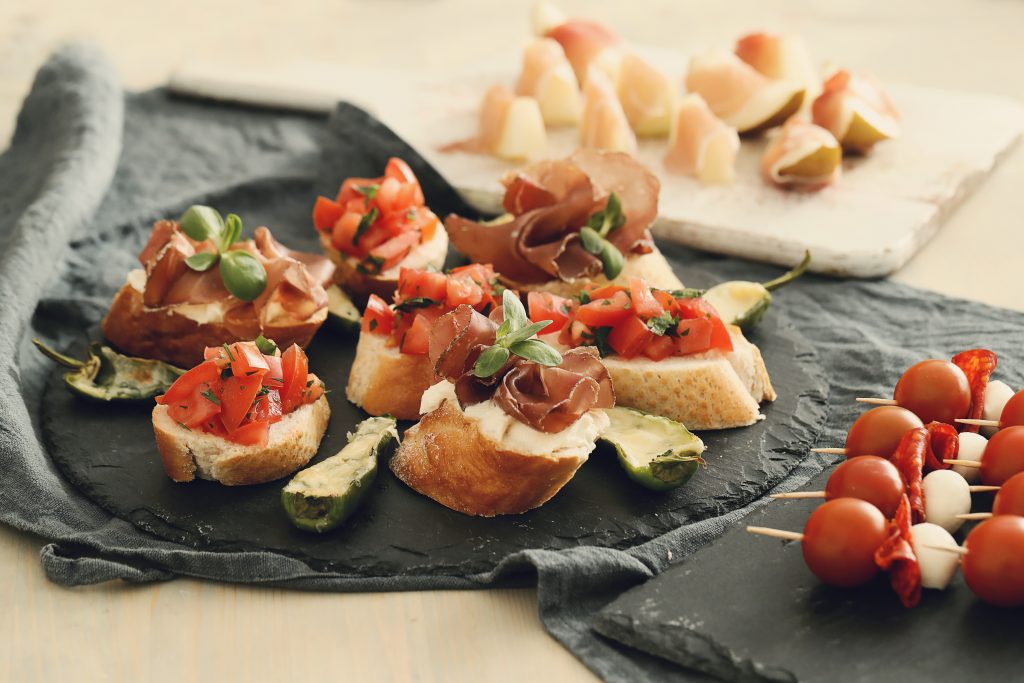 Discover something new with a local workshop
If you like to get stuck into the kitchen, why not try a cooking class? This is the best way to get to the heart of the gastronomy heritage in Seville. We offer a tapas cooking class that will acquaint you with all the basics of Spain's culinary delights. Learn to prepare a three course meal with fresh, local produce that you won't be able to find anywhere else! You'll be able to impress at any future dinner party with this private and simple class.
For something truly unique and a musical rhythm, join an interactive Flamenco Box Percussion workshop. This is a special skill you can only learn in Spain and from the best! Discover why percussion is at the heart of flamenco music, as you clap and stomp away to the beat. These workshops will equip you with skills for life so that you can take home a souvenir with meaning!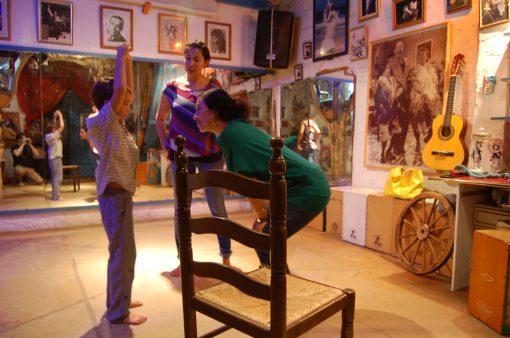 Take a dance class
If you visit Seville, it's likely that you'll want to see some authentic flamenco performed. Seville is the best city in the world for flamenco, producing famous flamenco stars each year. Once you've watched in awe as a traditional bailaora (female flamenco dancer) moves to the music, we can guarantee you'll want more. A flamenco dance class is the perfect way to immerse yourself in Andalusian culture and discover the passion within you! You'll learn the basic footwork and hand movements, where you can show off at any fiesta. This is one of the best activities for winter in Seville during January. Flamenco doesn't rely on sunny weather, as long as there is music, there'll be dancing! Don't pass up the opportunity to experience Spanish culture like a Sevillano. You'll be living and breathing flamenco before you know it!
Browse through the markets
Who doesn't love shopping? Especially with Christmas money in your pocket and a new year to prepare for. Seville has an excellent high street, boasting top of the range of international shops so you can spend hours looking for the perfect outfit. However, Seville also has a number of local markets celebrated for their local produce. Feria market is famously known as the best place in Seville for paella as well as fresh vegetables. Passing by you'll see Sevillianos eating and drinking at the market stalls all year round, so make sure to stop by and grab a bite!
Besides Feria, you should also check out Triana market, where you can buy rustic tapas, take part in a cooking class, enjoy a restaurant meal and even watch a theatre performance! It's a great way to get distinctly Spanish ingredients, as well as observe day to day life. Take our Triana Tapas Tour and have a guide show you the best products on offer. You'll be able to experience the best tapas in Seville's liveliest district! Other unmissable market spots include Arenal market and those located beneath Seville's famous Setas. Around the Setas, you'll find Soho Benita, an area filled with trendy shops. Just a short walk from here is Sierpes street, filled with authentic Spanish shops selling a mix of bespoke fashion and authentic bakeries. You can even visit Seville's many rooftop bars after visiting the Setas! Relax with a drink and observe Seville's stunning skyline. Don't worry about the cold, Seville bars come prepare in winter and will often turn on the heaters to provide a cosy atmosphere. No matter the climate, Seville is brimming with easy and accessible entertainment for everyone to join!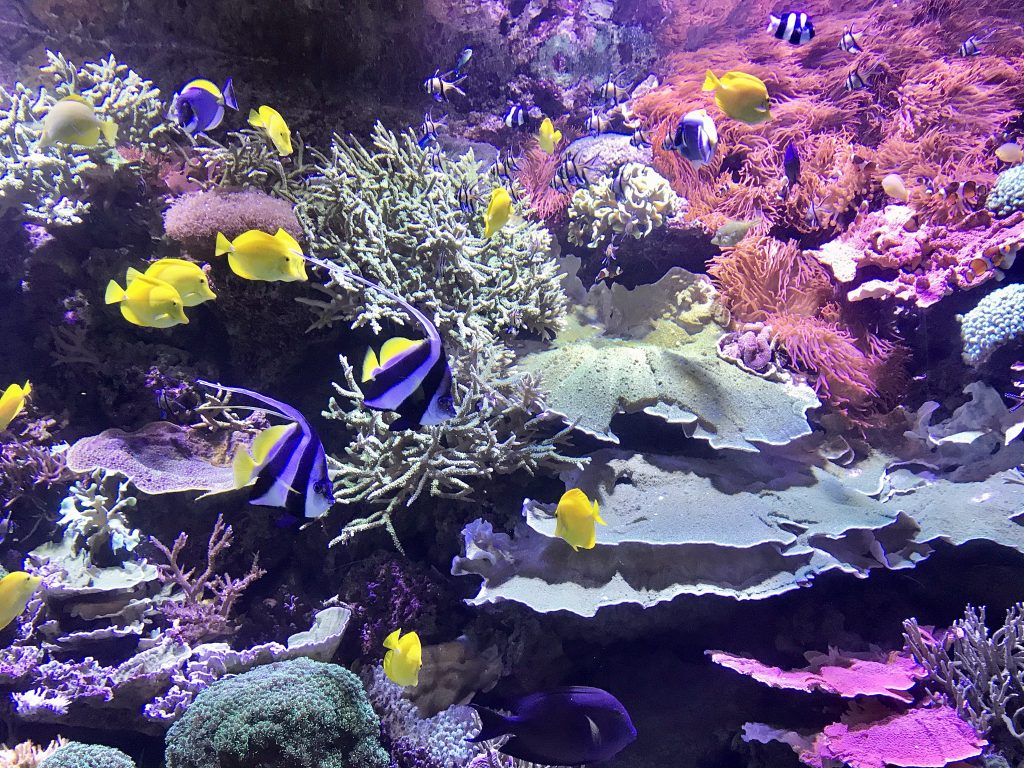 Explore under the sea at Seville's Aquarium
If you have kids to keep entertained, the Seville Aquarium is a fantastic place to visit. With the deepest shark tank on the Iberian Peninsula, they'll be mesmerised by the sea life on show. From rare and dangerous jellyfish to an anaconda snake, you can let your little one's imagination roam free. It's definitely worth saving this one for a (very rare) rainy or cloudy day. The aquarium transports you to the exotic jungle, as you are taken along the voyage of Magellan and his crew. What better way to spend winter in Seville during January?
You can even spend a Night with the Sharks, or enjoy a three course dinner with fish swimming around you. The aquarium offers fun for the family no matter the time of year!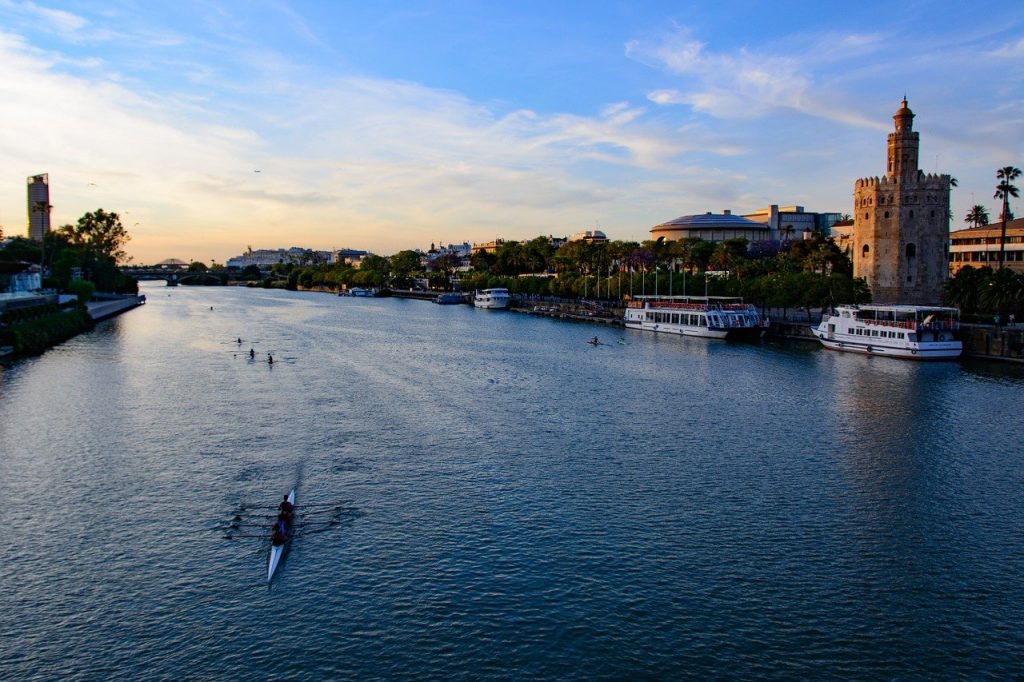 Take advantage of a warm day
Whilst January temperatures in Seville may be a little colder than the heights of Summer, it is still much warmer than we can expect to find outside of Spain. Seville is also a very outdoorsy city, with plenty of opportunities to bike, do one of the most amazing horse backriding experiences of your lifetime and kayak. With its multiple and easily marked bike lanes across the city, you can take in the impressive monuments and discover the city like a local. The best thing about this? You don't have to pile on the layers to wrap up warm. You can sight-see and exercise in comfort!
The Guadalquivir river running through the city is often busy with kayakers and paddle surfers who opt to view the sites from a unique perspective. You can view the Torro del Orro, Triana Bridge and Seville tower from below, whilst feeling the sun on your face. Winter in Seville during January is the best destination to have fun indoors and outdoors, with perfect memories around every corner!
Summer might be the season of relaxation, but winter is the season of discovery! Seville is the ideal destination for the post-Christmas lull with no shortage of culture and learning experiences for everyone to enjoy. Contact us and we'll help you get the best start to your new year! 
Written by Rhiannon M.