Planning to visit Seville? Excellent city choice! Seville is a sun-kissed city located in southern Spain. Situated in Andalusia, Seville is the most populated city in this region as well as its capital. Seville is one of the most beautiful cities in Spain and one of the cities with the most cataloged monuments in Europe. Did you know that its old town is the largest in Spain? What is more, it is the third most visited city in Spain, following Madrid and Barcelona. But, is Seville Spain safe for tourists?
Seville is the ideal city to visit, as it is not too big and you can walk to most places. Plus, you can easily travel by public transport both within the city and to other cities. It would be an offense for you to leave Spain without visiting another Andalusian city like Granada!
But going back to what concerns you, let us reassure you. If you're wondering if Seville Spain is safe for tourists, you must know that Seville is undoubtedly one of the safest cities in Spain and we would say even in Europe. So, there is no reason to worry.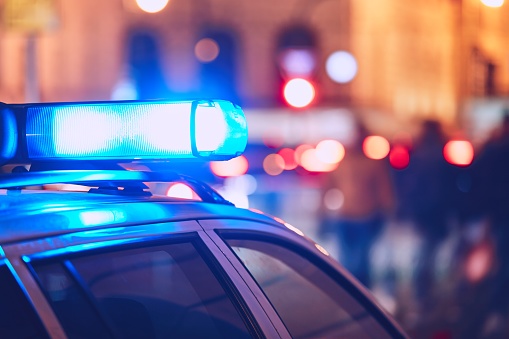 The overall crime rate is very low, as in most of Spain. In addition, the crime rate has been falling in recent years and currently stands at 35.5%. Burglaries in homes, establishments and other facilities are less frequent in recent years. However, drug trafficking offenses have risen by 17.4%.
For peace of mind, several surveys show that people in Seville are not worried about the possibility of home burglary, robbery, car theft, armed robbery or similar crimes. As for the possibility of assault, most feel very safe walking alone both during the day and at night. Although Seville Spain is safe for tourists, we recommend that you walk on busy streets and avoid poorly lit areas.
What about a solo female traveller? Well, unfortunately women have to be more careful than men —anywhere in the world. But they are not usually subject to any incidents in Seville. Be especially careful at parties, keep an eye on your drink at all times. And as mentioned before, try to walk on wide, busy avenues at night. Keep in mind that Seville Spain is one of the safest cities for tourists!
The only notable thing in Seville is that you can find people smoking pot or selling it in some areas of the city, but they are not touristy areas and that is not in a violent way either. In the center of the city, which is where you will spend most of your time, there are always many policemen. It is also common to see policemen patrol in different neighborhoods.
On the other hand, Seville is a very well-connected city. Transportation is generally safe and reliable, but be careful with pickpockets if it gets crowded. Cab incidents do not usually occur, but cab drivers may try to overcharge you for their service if they notice that you are a tourist.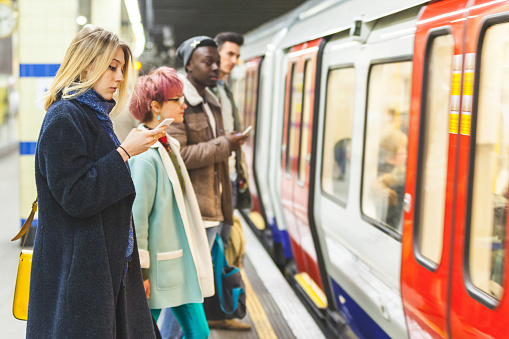 In short, the most worrying issue are pickpockets. In a pub or at any other place you shouldn't leave your bag or mobile phone on the table or on a chair unattended. If pickpockets see it, they might pick it and run away. Also, if you are in a crowd or open air concert, watch your bag so that nobody opens it and steals your things. In any case, do not be alarmed, just be attentive and use common sense.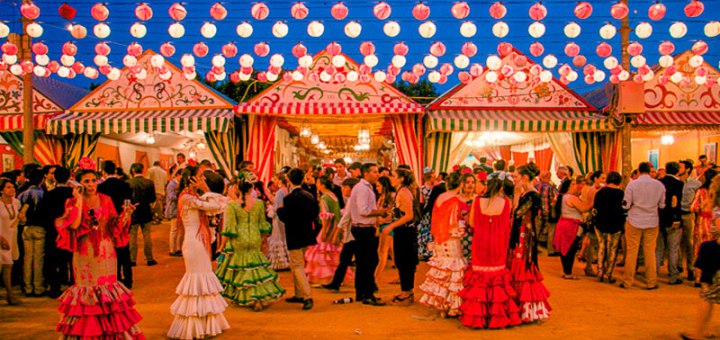 Having said that, Seville Spain is certainly safe for tourists. Therefore, do not miss the opportunity to visit this city! Seville stands out for its Holy Week and April Fair. Holy week is the most important week for locals. Many visitors come from other countries to live this unique experience and most of them get amazed. On the other hand, April Fair is the most joyful festivity in Seville. It takes place two weeks after Holy Week and is one of the biggest attractions of the city.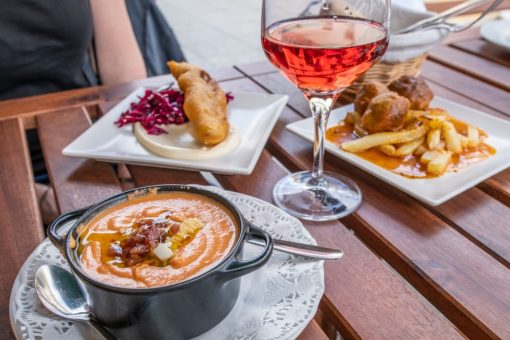 We also recommend you try tapas in Seville. You can't leave this city without tasting the typical dishes of the region in quarters such as Alameda or Triana.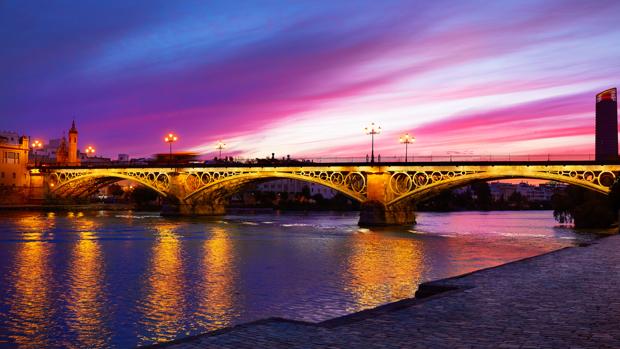 Another highlight of Seville is its navigable river. We encourage you to take a stroll along the Guadalquivir River and enjoy the beauty of this city. The area between Torre del Oro and Puente de Triana is especially charming. In addition, in this river you can do very entertaining activities such as kayaking or paddle surfing.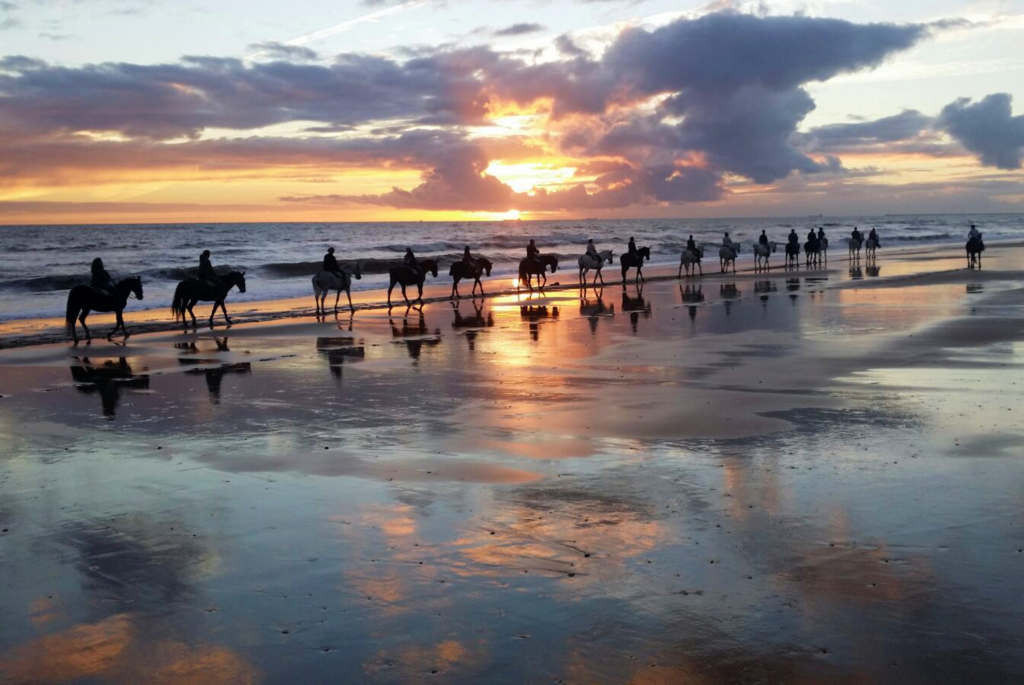 Seville is lucky to have a river. However, Seville is an inland city. But did you know that it is only an hour away from the beach? The nearest beach is Matalascañas, in Huelva. Doñana National Park sorrounds it. The beaches of Cadiz are also nearby. Bolonia and its dunes stand out, as well as the ancient Roman city Baelo Claudia. If you prefer a very peaceful beach, El Palmar is the ideal place. It is also ideal for surfing.
It is noteworthy that the place par excellence where to kitesurf is Tarifa, as it is always quite windy. Many kitesurfers from all over the world go to Tarifa to ride the waves. There you can also try diving, it is an absolutely incredible experience.
Also near Cadiz is Gibraltar, a British colony in Spanish territory worth visiting. And if you want to move a little further, 180 km away you will find yourself in Tangier. Take advantage of being on the African continent to visit Chefchaouen as well.
In short, Seville Spain is definitely safe both for locals and tourists. However, bear in mind that you can call the emergency number 112 if something goes wrong and you need assistance.
What are you waiting for to come and visit Seville? Don't wait for people to tell you about it and experience it yourself!