With over 150km of cycle lanes around the city, Seville has one of the best cycling networks in Europe. The city is notoriously flat, so cycling is a breeze for even the most novice bike-rider. The paths are safe, easy-to-navigate and well maintained. Whether you want to be more environmentally-conscious, a little healthier or enjoy the sun as you cruise by the river, there's no better way to explore Seville than by bike. Here's our ultimate guide to cycling in Seville!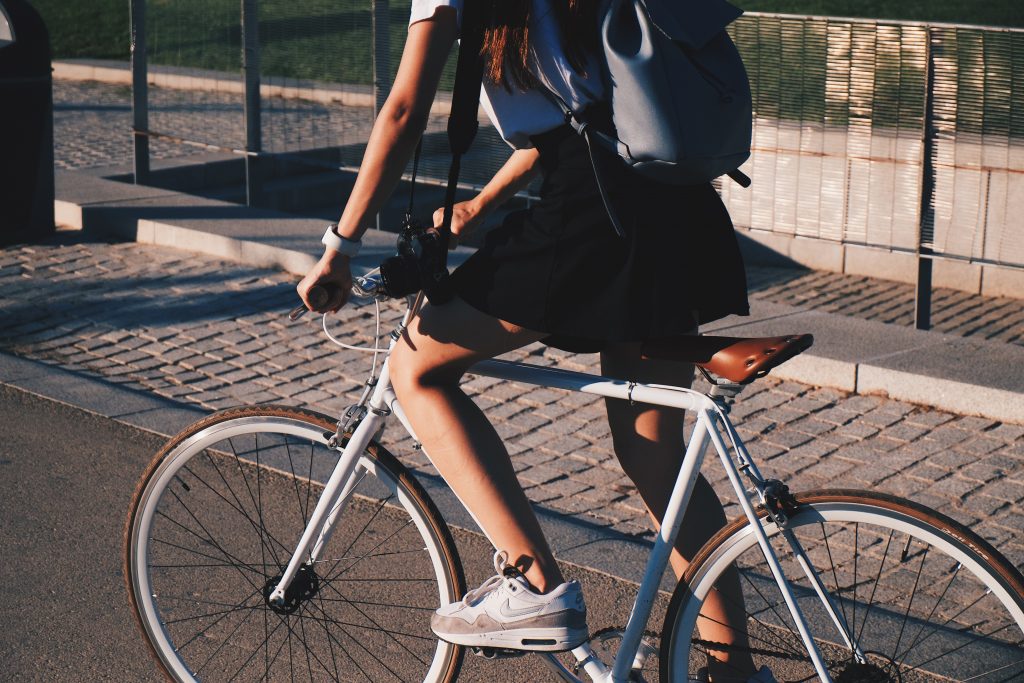 Sevici
Undoubtedly, one of the best options for bike rental is Seville's city-wide service, Sevici, offering 2500 bikes available from 250 stations around the city. The service is popular with both residents and tourists, costing €13.30 for a week rental or €33.30 for the year. The first 30 minutes of each ride is free, and it's feasible to get almost anywhere in the city within that time, with additional hours costing only a few euros. Short-term passes are available from station terminals, while long-term subscriptions can be purchased online.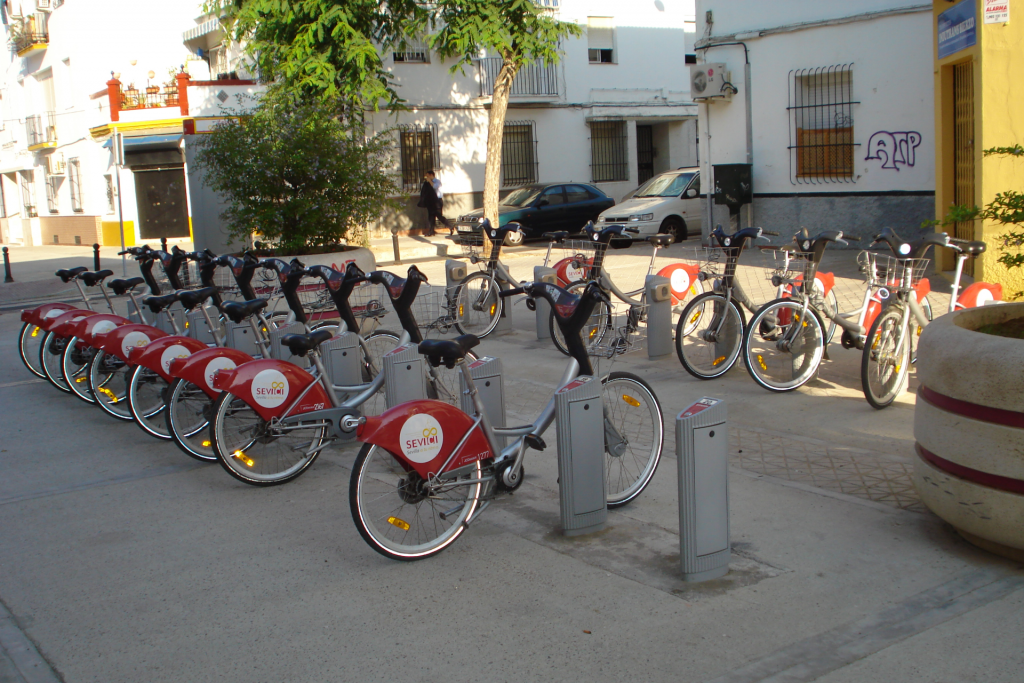 Sevici's popularity does occasionally pose problems. Often when arriving at tourist hotspots, such as Maria Luisa Park or Metropol Parasol, you'll find the sevici station packed with nowhere to leave your bike. Thankfully, there are stations every 300 meters and the service allows an extra 15 minutes free to find the nearest space if your stop is full. The app Sevilla Bikes lists available stops and can come in handy when planning your trip. However, we've noticed it isn't always up-to-date. Also important to note, when you park your bike, listen out for the double beep to confirm it's locked and your journey is over. Otherwise, you'll accidentally run-up fees on your account!
So you've got your bike. Now, where should you go?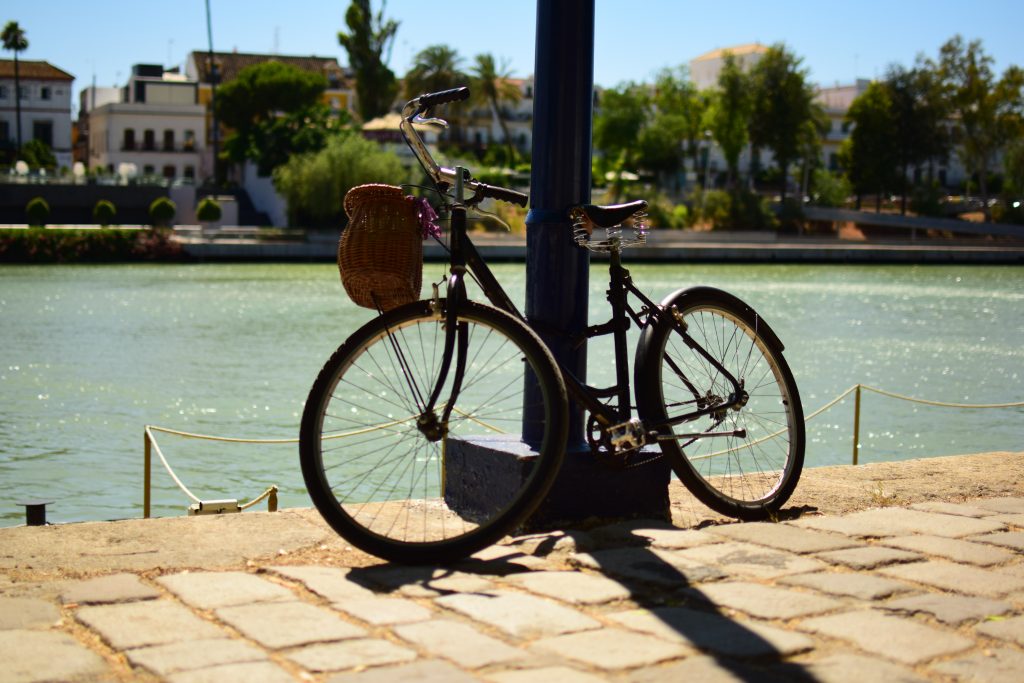 River
By far, the most scenic stretch of uninterrupted cycle path, follows the Guadalquivir river from the beautiful Puente de Isabel II bridge, past the Torre del Oro towards Maria Luisa Park. Pack a picnic in your basket and enjoy the afternoon sun on the grass overlooking Triana.
Looking for more active adventures on your trip to Seville? How about Stand Up Paddleboarding or Kayaking on the Guadalquivir?
Maria Luisa Park
A short ride from the riverbank you'll arrive at Maria Luisa Park, home to the stunning Plaza de Espana. Although much of the park is off-limits to cycles, there are sevici stations at either end and plenty of places to ditch your bike. The wide, shady central avenue lined with colourful tiled benches and charming fountains, is lovely to cruise down. You should dedicate at least a couple of hours to exploring the fairytale pavilions, water features and orange groves.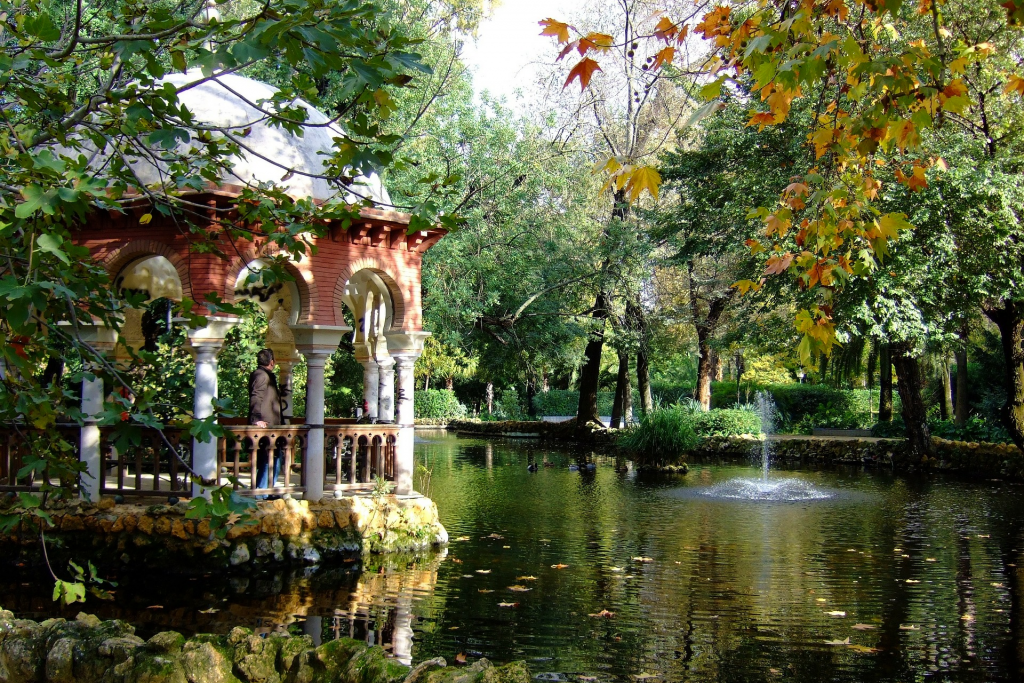 Monumental Area
It's not far from Maria Luisa to the monumental area, encompassing the most breath-taking architecture in the heart of Seville – the Cathedral, Alcazar and Archive of the Indies. Since the paths are less clear, marked with silver disks instead of green paint, be prepared to hammer your bell. Pedestrians love to congregate in the cycle lane here. Also, keep an eye out for oncoming trams!
Isla De La Cartuja
Crossing the river at Pasarela de la Cartuja, the dedicated bridge for the Contemporary Art Centre, you'll arrive at the incredible complex housing the former ceramic factory. There's a sevici stop right outside. Allow a few hours to explore the gallery and meander around the peaceful grounds. Heading northbound by bike for around 10 minutes, through the eerie, futuristic site of the 92 expo, you'll arrive at Alamillo Park – a lovely green space. Alamillo is one of Spain's largest urban parks and has an abundance of plants and wildlife. It also features playgrounds and a train ride, making Alamillo an ideal stop for families.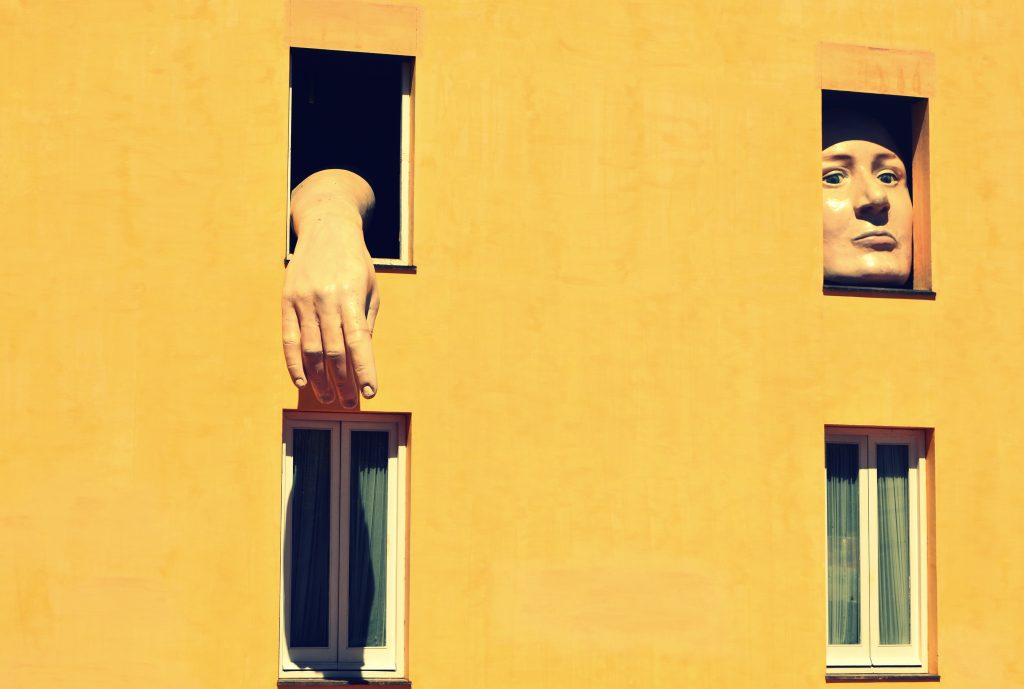 Tours
Want to see all the sights and discover Seville's unique history? We currently offer two bike tours! Electric bikes are perfect for zipping around the city. We can show you the best of Seville in just 2 hours on an electric bike tour. We also offer a fun and relaxing introduction to Seville with our traditional bike tour. You can combine many of our tours to create your ideal experience – why not add a half-day horseriding trek to your bike tour? Contact us today to start planning your perfect trip!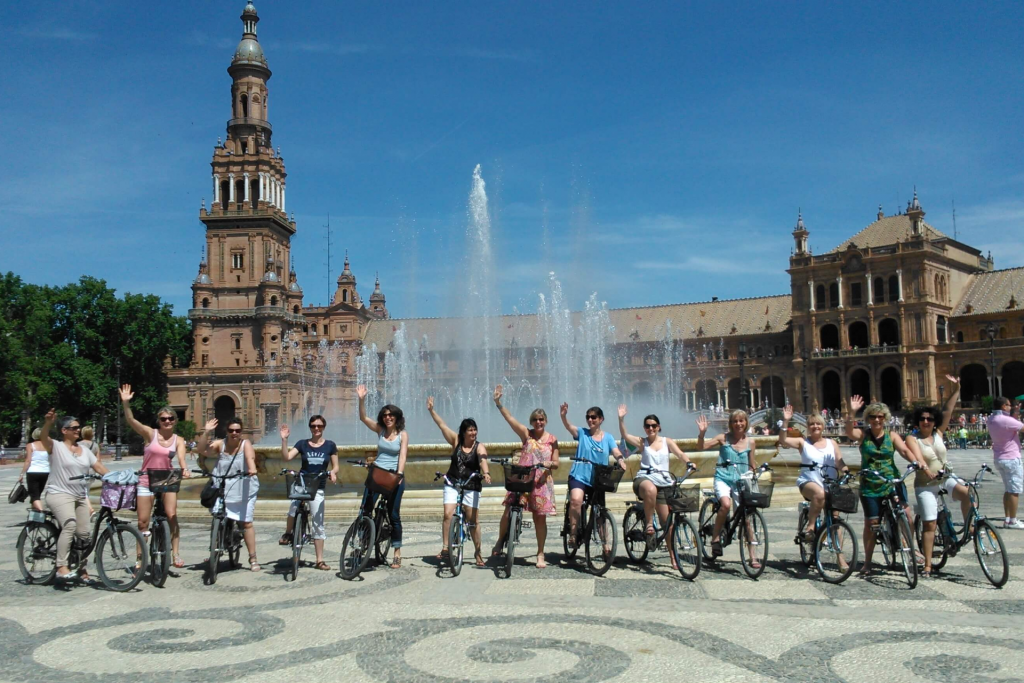 Caitie Fisher is a writer, digital-marketing intern and travel addict from Newcastle, England. Follow her adventures on Instagram.