Some may think that team building activities are not an important part of a company but it's not entirely true. A team that works well together is more productive, effective, and successful. They are also happier and have more fun working together! What is a better idea than combining a company trip with team-building activities? Check out our list of team-building activities in Granada to give your team a fantastic and fun day off in charming Granada!
1. Tapas tour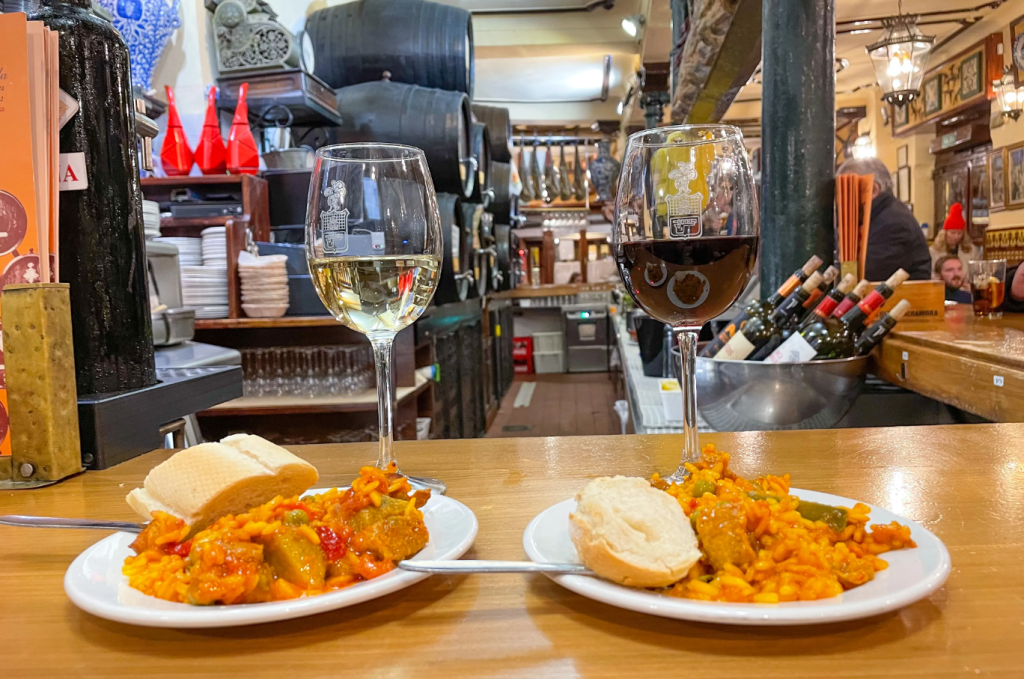 As you may have heard, Granada is very famous for its "free tapas" concept. Taking a tapas tour would be the perfect start of the day and one of the team-building activities in Granada. Getting to know the tastes of Granada and then continuing with the evening. Making a reservation for a bigger group usually is not a problem regarding tapas bars in Granada. It's that easy! Get a table, enjoy the free tapas with some drinks, and let the conversations flow. And don't forget that people are the happiest when they eat!
2. Horse riding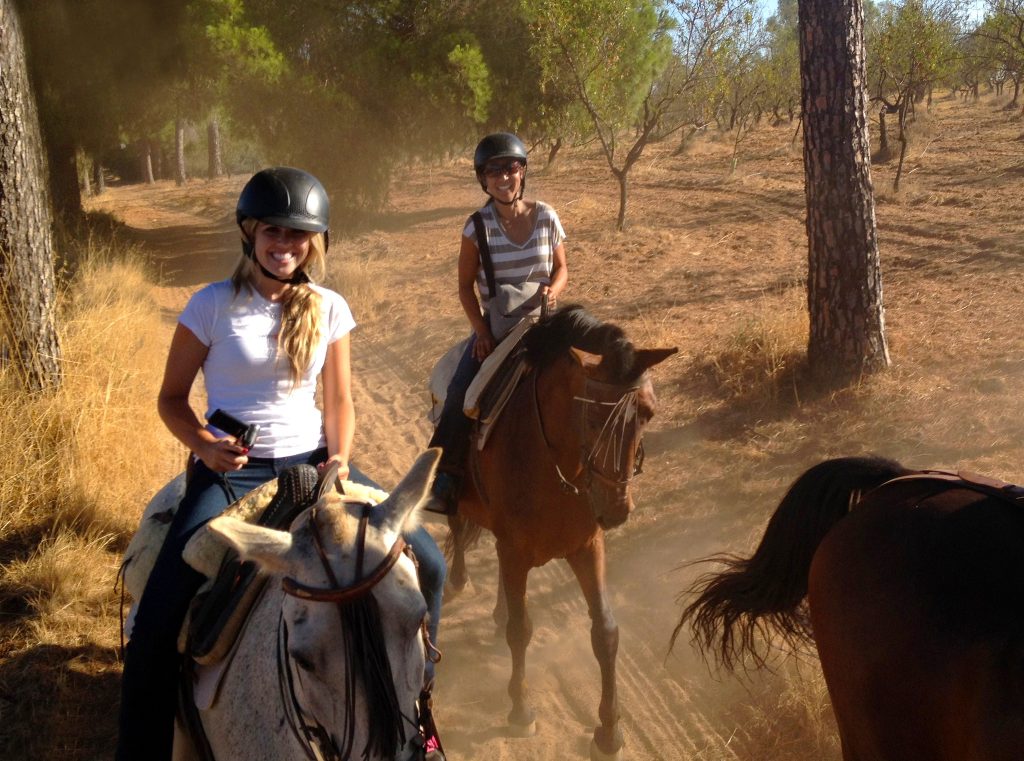 Horse riding definitely is not a typical thing to do with your colleagues but why not try it? Probably most of the team has never even tried it, so that would already be an experience and a learning process! Sapin seems to be the perfect country for the group ride. Andalusian horses are world-famous for their elegance. Also, this activity involves animals, and who doesn't love animals? This activity is not only good for the team to spend a great time together but also horse riding is considered therapy. A horse is also a great help for people who are struggling with depression, and a lot of people just choose to spend time with horses to clear their heads in a beautiful natural setting after a long day of work.
3. Olive Oil Tour – Granada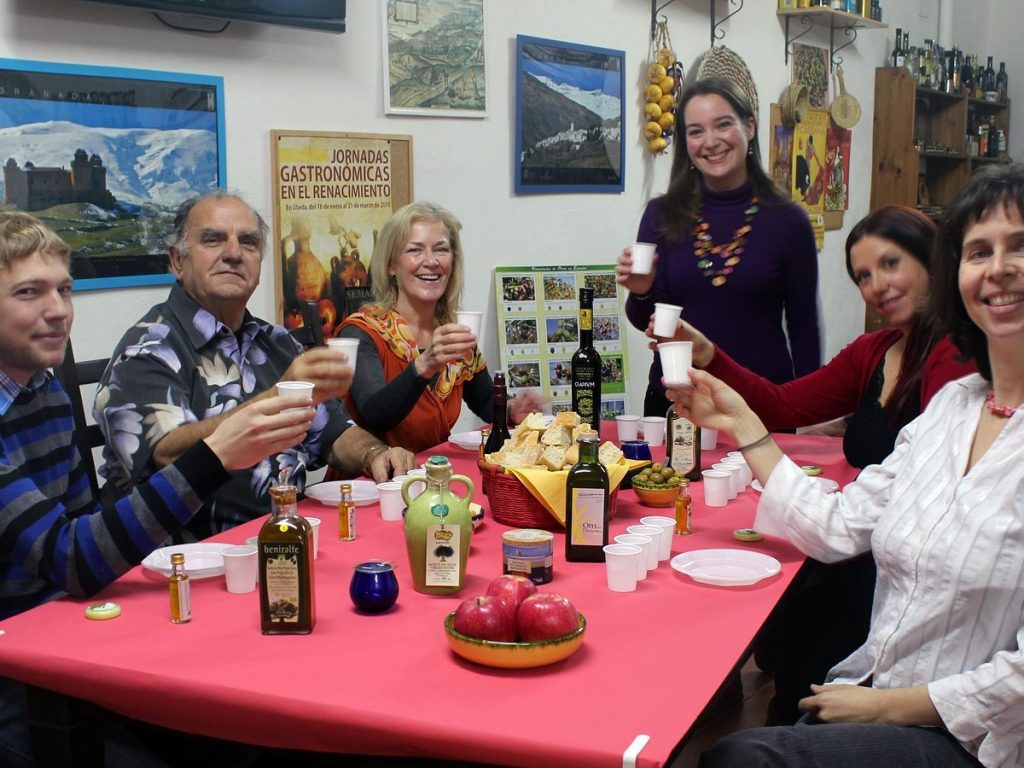 What is a team-building activity day without a tasting? This enjoyable excursion takes you out of Granada to the world of liquid gold. The visit includes a mill from the 15th century, sampling a variety of olive oils, and enjoying a typical Andalusian olive oil tasting. This guided tour, combines the "experience of olive oil" with a tour of Granada's most stunning landscapes. There is also the possibility of discovering some Andalusian wines for those who are interested!
4. Play Padel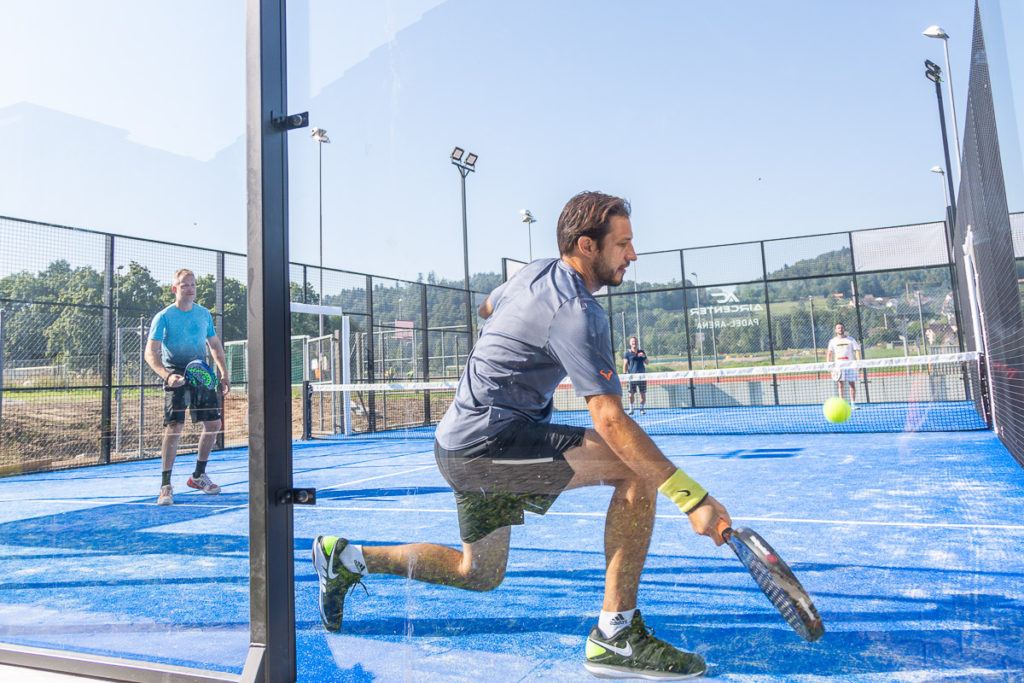 Another fun and very Spanish option on the list of team-building activities in Granada is "padel". It really doesn't matter if you have ever played padel or you have never held a racket before, this sport will make you laugh for sure. Yes, it may be a little "sporty" in a way that you would run more than just to the closest bus stop, but it's worth it. You can say that padel is like tennis but padel has less complicated rules. Take your team to the padel courts and make the most of it! By that means, you will go home happier than you entered the court.
5. Play trivia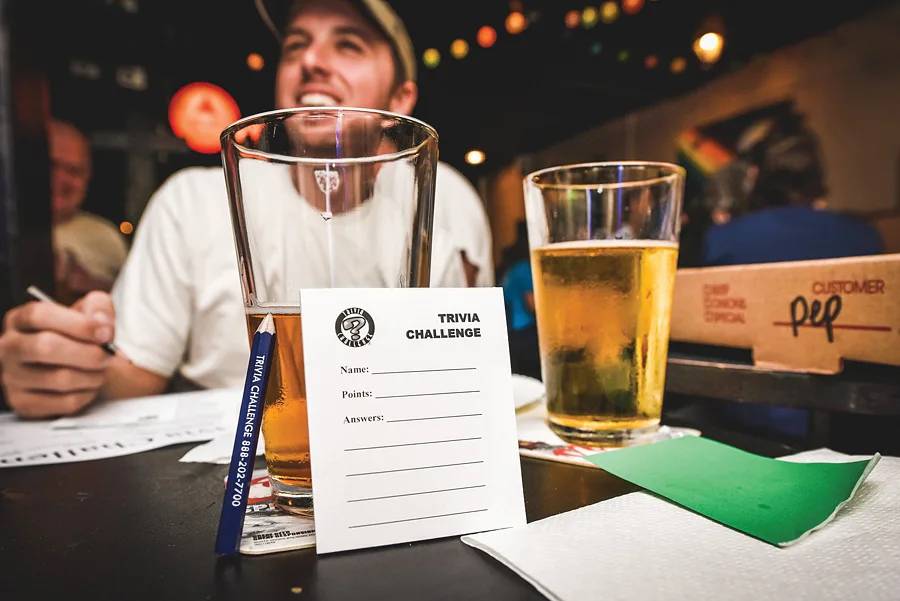 Trivia is one of those things that unite people if there is a price in the end. Usually, in groups, there are a good number of questions that can be about literally any topic possible. You would have to have one main questionnaire but other than that, the internet has millions of good trivia questions that you could choose from. Whether you're on a tapas tour, going through the historic center, or visiting Alhambra, you can try to ask a few questions throughout the day.
6. Watch a Flamenco show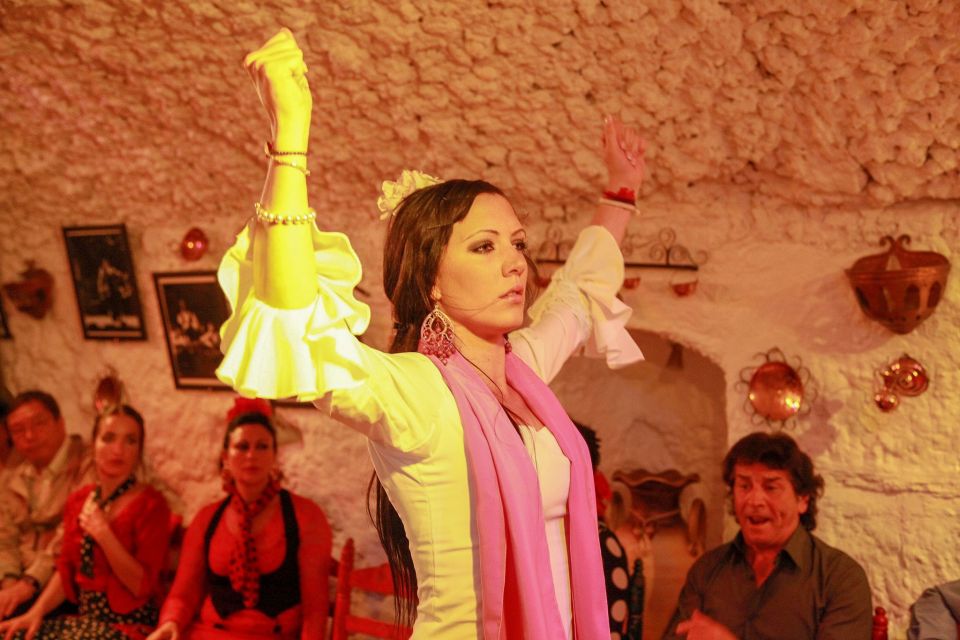 Going to Granada and not experiencing a flamenco show? That doesn't sound right. A great one of the list of team-building activities in Granada. This is also a great chance to get to know the city if you're a first-time visitor! Granada is known for the Sacromonte caves, where all the magic of gypsy Flamenco shows happen. Enjoy the show and if you would like to learn some moves you can book it with us online!
7. Take a hiking route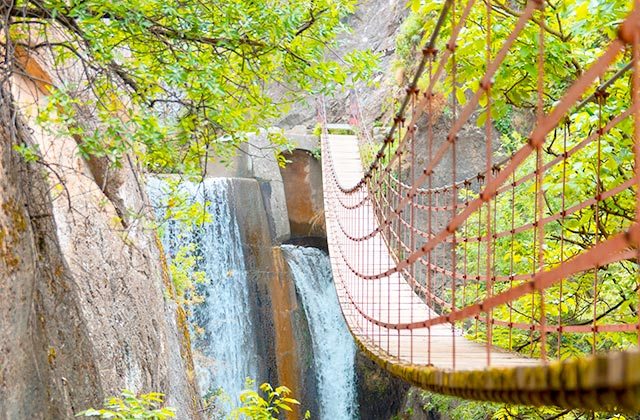 On the list of team-building activities in Granada hiking offers a great nature escape! Hiking in Granada is nothing unusual, people love to go for a hike. After all, Granada is surrounded by mountains including the highest peak in the Spain mainland called Sierra Nevada! There are a lot of hiking trails to choose from and all of them will make you sweat a little but also take your breath away with the beautiful views. Taking a hike is nice but always better in nice company. Hiking is also a great way to connect with each other, and chat in a relaxed way while we are in a natural setting.
8. Have a drink in Ganivet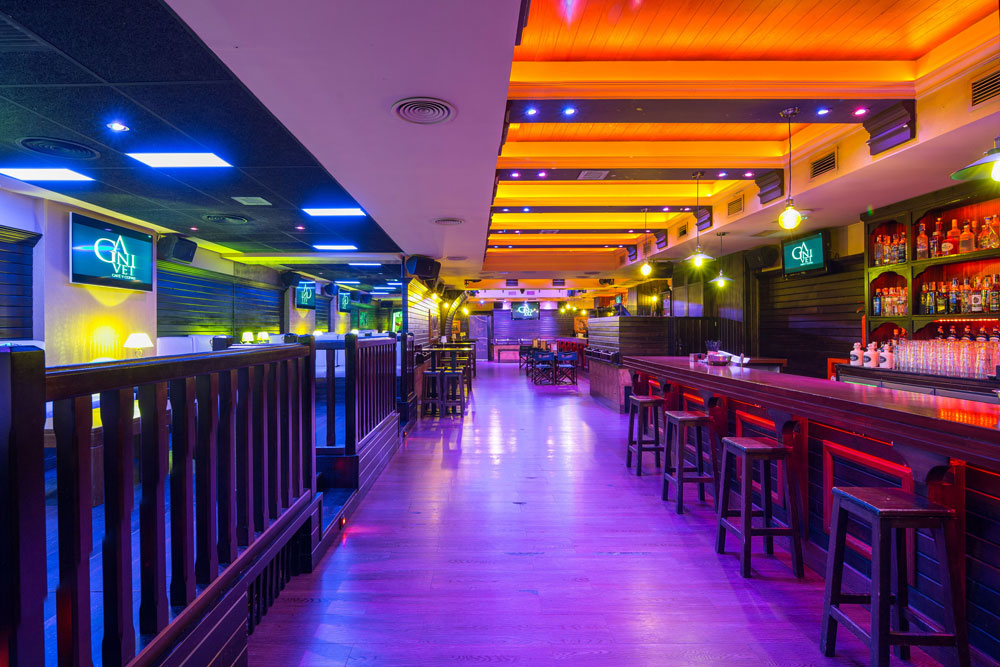 Ganivet is a specific area of bars in Granada. It's rather an area of bars and clubs where the younger generations don't usually go, so it's considered a place for grown adults. This could be the last stop of the team building event to finally sit down together for a drink and discuss and remember all the exciting things you've accomplished during the day. Relax, chat and enjoy the night together as a team that is now one big family.
These were our recommendations for team-building activities in Granada. We hope you found this useful for your next team-building event! Let us know if we can help you with your next corporate activity in Granada.