Seville is a vibrant city all the time, blessed with year round sunshine and a near perfect climate, there is no bad time to visit the city. But if there is a season where Seville most comes alive, it's spring. The trees are in full bloom, orange blossoms fill the air and the Sevillanos are well in the party spirit. How convenient, then, that this coincides with spring break! With or without kids, spring is the perfect time to come to Seville and sample the culture. What better way could there be to spend the school holidays!? To help you plan your spring holiday, we have compiled a countdown of our ten favourite things to do in Seville in spring.
10: Tapas crawl in Triana
Spend a day people watching whilst nibbling away at fine food in the tapas bars of Triana. The men and women of Seville are all out in their best dresses during spring, making it the perfect opportunity to grab yourself a Tinto de Verano and enjoy the thrill of just sitting. We would be happy to aid you in the pursuit of indolence on our Triana Tapas Tour.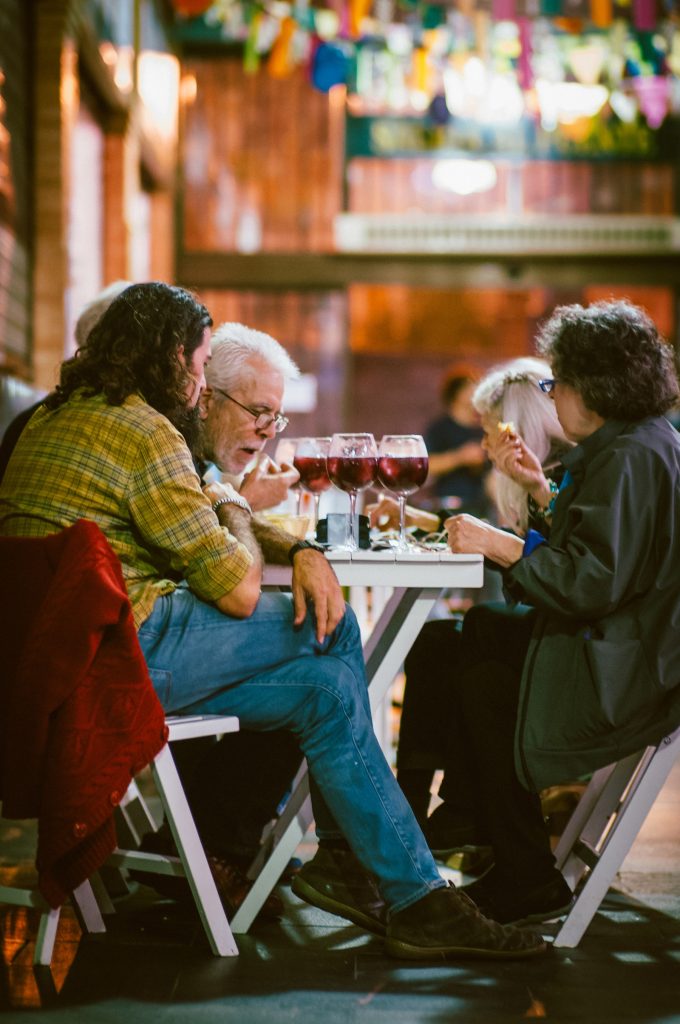 9: Theme Parks
Treat your family to a day at one of the coolest theme park in Spain! There are plenty of activities to enjoy in Isla Magica, from historical landmarks to roller coasters, life-sized video games, and more. Younger kids will enjoy puppet shows, while adults and older kids can be amazed by pirate ship dramas, hawking demonstrations, and magic shows. This place truly offers a magical experience! Alternatively, if you need to cool off, there's no better option than the Aquopolis! This huge water park is sure to delight even the biggest adrenaline junkie in your group. Take on the giant slides, or splash around in the pool. This water park will keep you entertained all day!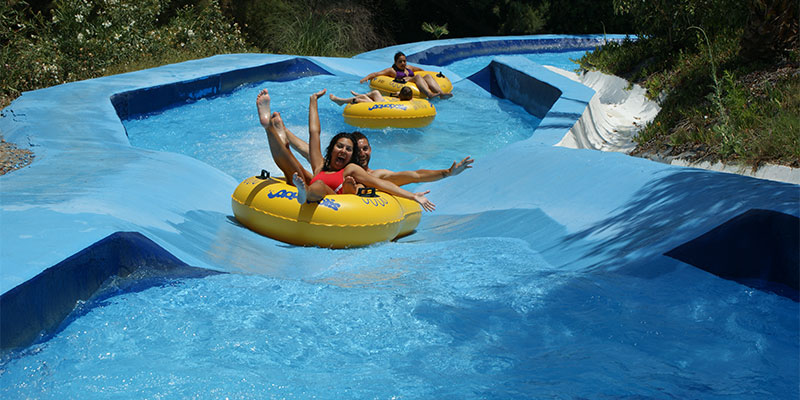 8: Alamillo Park
This huge park covers a square mile, and every inch of it offers new fascinations. Originally a private nature reserve and botanical collection, this park is now open to the public. Visitors have the opportunity to see countless species of plants and wildlife! There are two lakes within the park, and both are teeming with animals and vegetation. You can spend your vacation relaxing in the park, birdwatching and photographing nature within the city limits, or take advantage of the sporting facilities. On Sundays mornings, you can enjoy additional activities, such as train rides through Alamillo Park.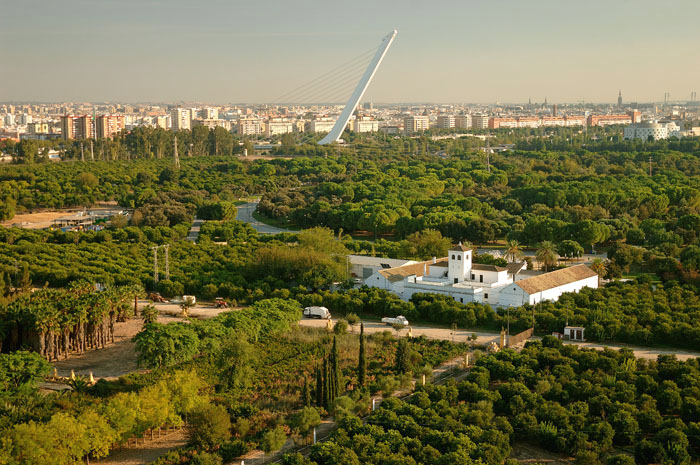 7: The Aquarium
Seville's top aquarium may be an indoor activity, but that could be just what you and your family want after a few days in the Spanish sun! If you find that you need a break from the suns relentless rays, step into Acuario de Sevilla to be plunged into a refreshing underwater world. Take a look at the many marine displays in the aquarium and learn about the oceans bordering the Iberian Peninsula. One of the coolest things to do here is to dine in the "underwater" restaurant. Here, you can eat dinner in a room surrounded on all sides by a large marine tank. You'll be dining next to sea turtles, rays, sharks, and more!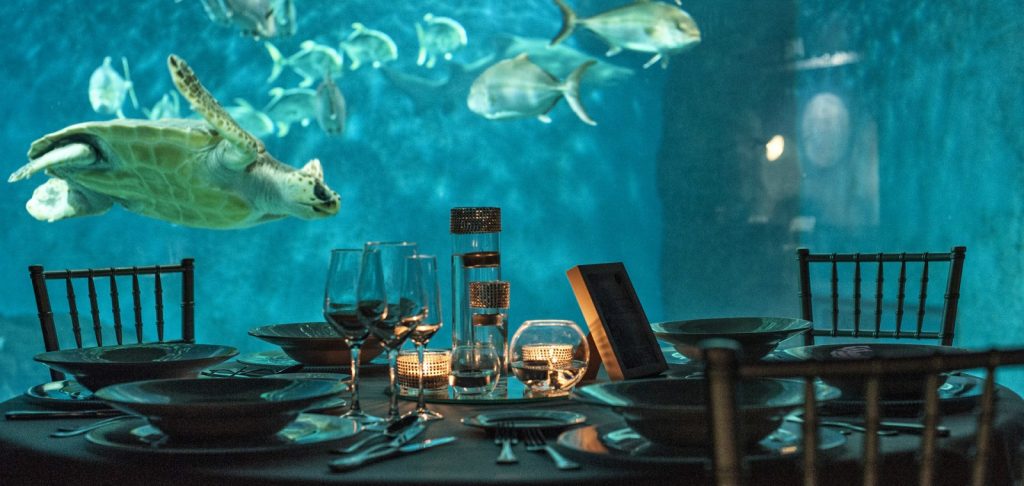 6: Escape to the countryside
As the days get warmer, perhaps you may feel you want to take a break from the heat of the city. In Seville, that is not a problem, there are myriad opportunities to trek into Spain's beautiful natural world within a short drive. Spring is the perfect time to experience the rural life near Seville, as baby animals fill the bushes and barnyards. Why not join us for a family-friendly trip to a farm to experience life in the countryside and even get the chance to ride a thoroughbred Andalusian horse.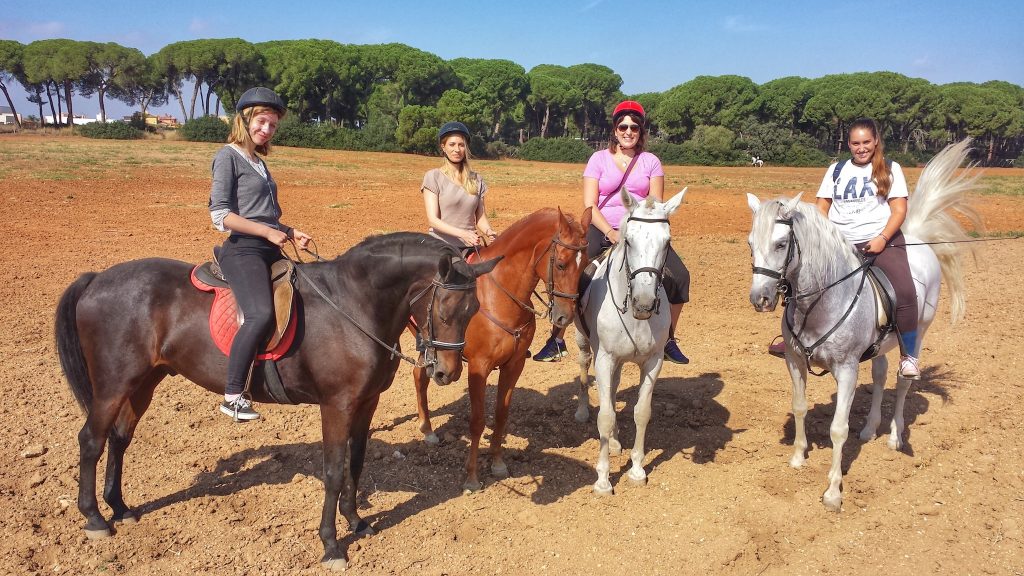 5: Walk along the river
Both banks of the Guadalquivir are blessed with idyllic promenades which fill with joggers and dog walkers alike in Springtime. Why not join them with a gentile stroll along the river and admire the palm trees, or take inspiration from the young lovers embracing by the waters edge. There are few more romantic spots in the world than this serene stretch of water.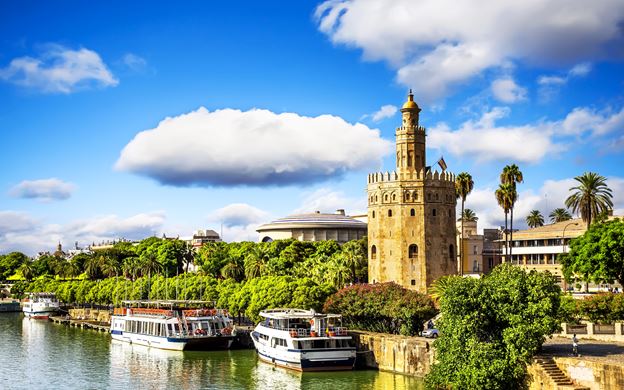 4: Ferias
All of Andalusia comes alive in Spring. Every week from Semana Santa onwards there is something happening somewhere. Every town and village his its own Feria and Seville has several. Whether it's the solemn processions of Semana Santa or the jovial dancing of Feria de Abril, there is always something going on in Seville in Spring! For more information on the main events, visit andalucia.com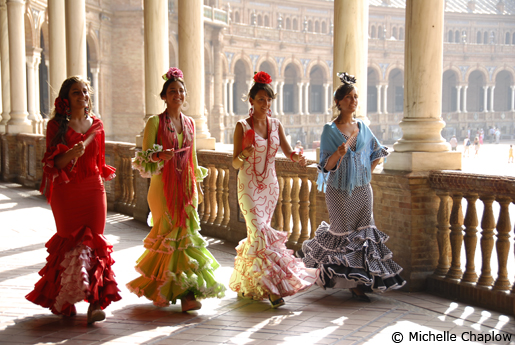 3: Alcazar
The Royal Palace has been the seat of Kings and Queens in Seville since the 11th century. Come and explore the layers of history which have been built up inside these ancient walls over time. This Alcazar feels even more luxuriant in spring when the expansive gardens come into flower. Join the peacocks in walking around the manicured hedgerows and admire the beautiful horticulture on display. If you'd like a guided tour, we'd be more than happy to show you around the Alcazar and Cathedral.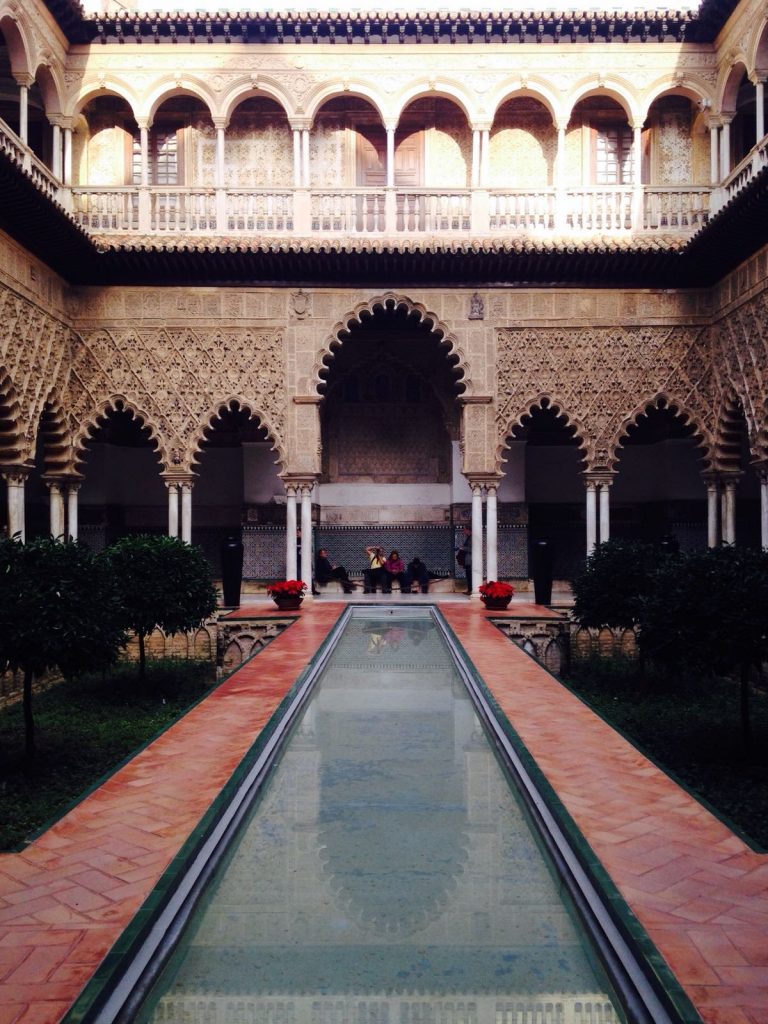 2: Walk around la Macarena
Purple flowers line the streets as the artisanal den that is the Macarena neighbourhood opens its doors to spring. Spend a fun-filled afternoon exploring artistic workshops and flea markets as Seville shows you its alternative side. Come and learn how one of the city's poorer neighbourhoods reinvented itself after the crippling financial crash on our Off the Beaten Path Tour.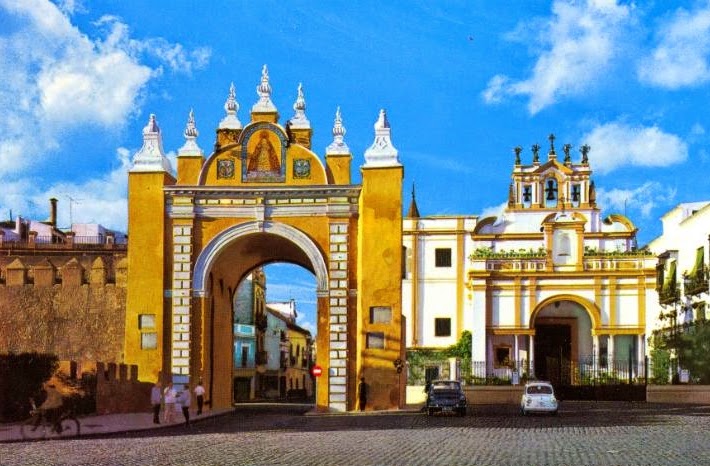 1: Parque Maria Luisa & Plaza de España
Enjoy the halcyon sunshine of Spring in Seville's loveliest park! Parque Maria Luisa is a sprawling expanse of greenery. Spring is the most beautiful season in the park, when it is at its most verdant and the plants are in full bloom. Here, you can picnic beneath shady trees or beside tranquil water features, enjoy a carriage ride down the paved avenues, or take a walk to explore the interesting buildings and 'Glorietas' throughout the park. This is also a great place to take a break between museum-going, since it is connected to the Archeological Museum, the Museum of Art and Popular Costume, and others. Furthermore, Seville's most beautiful square is located in Maria Luisa Park. The Plaza de España was built in 1929 for the Ibero-American exposition, but it incorporates elements of architecture from many centuries ago. You can enjoy the Renaissance and Moorish styles of architecture found here, which make great photo ops for your Instagram feed. Delight in both of these treasures in a fun-filled afternoon on one of our walking tours!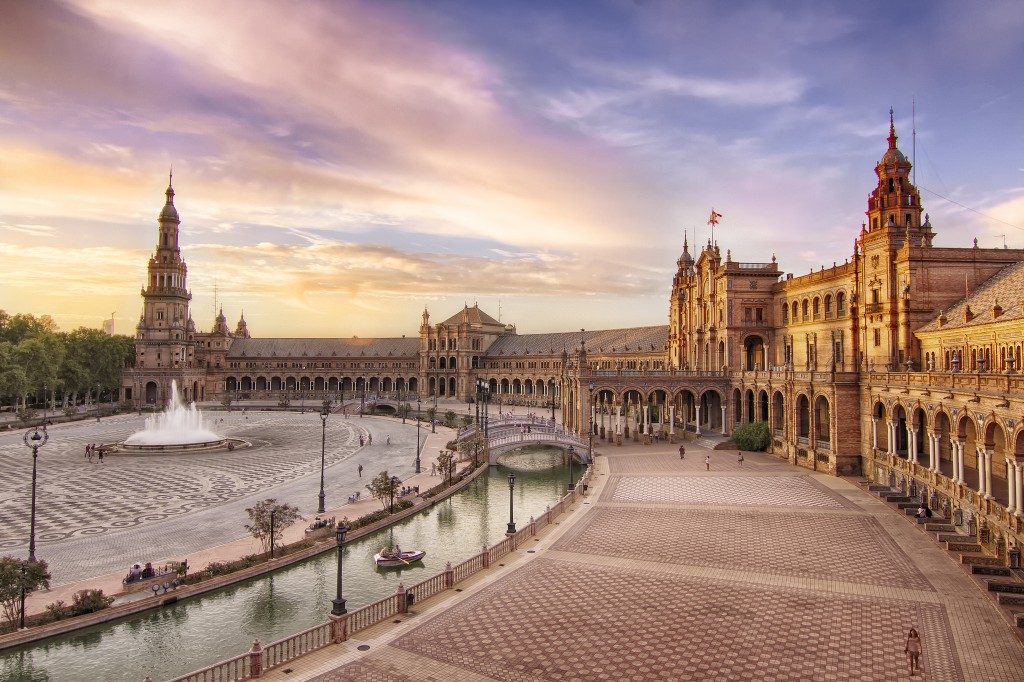 Davey Womack is a tour guide and avid traveller. To read about his adventures around the world, visit his personal blog.