The Best Adventure Activities Near Seville
The south of Spain is an adventurers paradise. Stories of bandits and vagabonds fill the mountains of Andalusia. The bandits have left the area these days, but their adventurous spirit still fills the countryside. Any outdoor activity you can think of is readily available in this beautiful land. To save you the hassle of searching out these activities, we have compiled a useful guide! Here are the best adventure activities near Seville.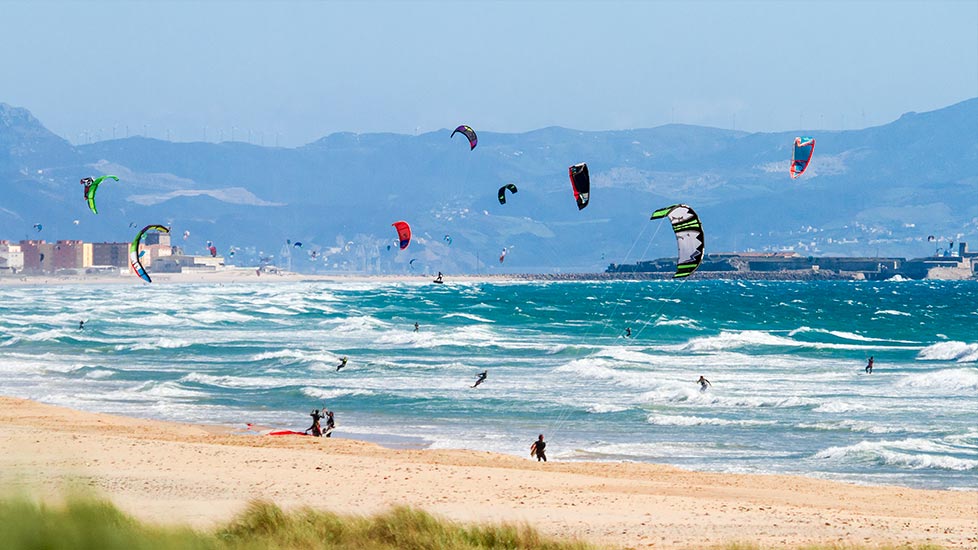 Cycling
Seville happens to have the second largest cycle network of any European city, so you won't have to go far to be able to enjoy this activity! However, just a short way out of Seville in any direction will see you in rolling hills that are the perfect hunting ground for the pedal-powered thrill seeker. Whether it be on the pristine quiet country roads that bless the Spanish countryside, or on the 'via verde' cycle paths cutting through the mountains, cycling is undoubtably one of the most readily accessible adventure activities near Seville. There are many routes that can be done in a day trip on the train, such as the via verde route at Cazalla-Constantina where bikes can be rented from next to the train station. But should you desire something more testing, or longer then reach out to us and we'll give you some tips.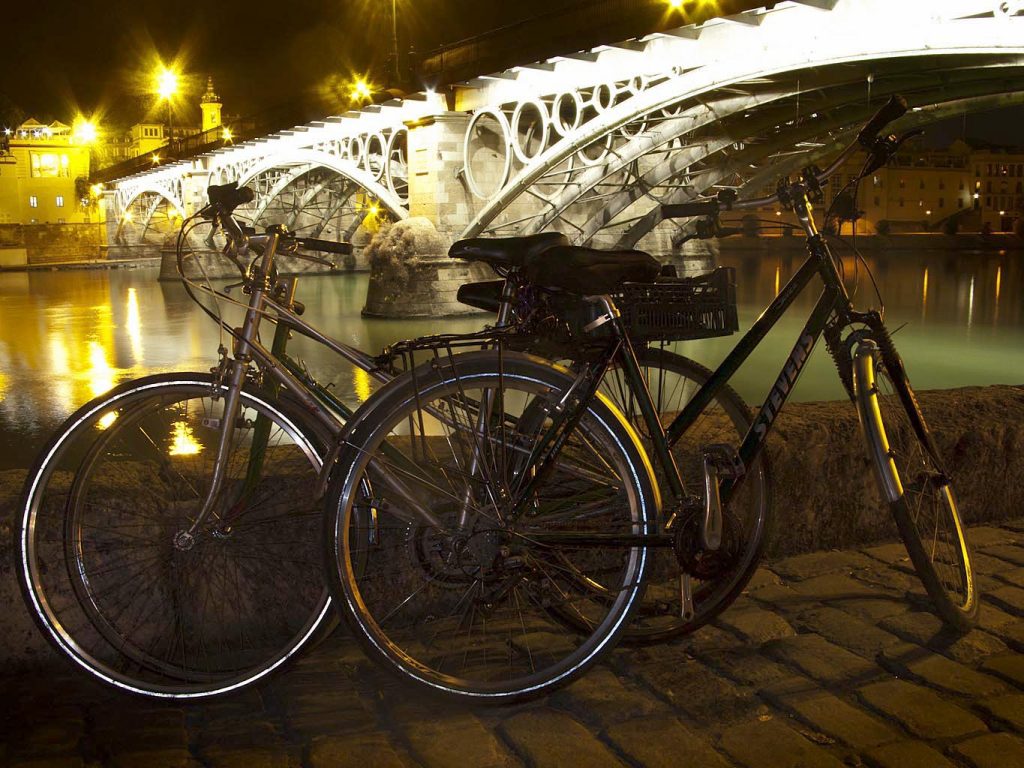 Kayaking
Another pursuit which can be easily achieved in Seville is kayaking. You can take a kayak tour along the canal, or hire your own stand-up paddle boards. But, once again, if you want something a little more adventurous there are a plethora of options nearby. Of the options available, our pick would be to head over to the Algarve for sea kayaking along the beautiful rugged coastline of Portugal. This may sound a bit far, but the boarder is only an hours drive from town, making this one of the best adventure activities near Seville.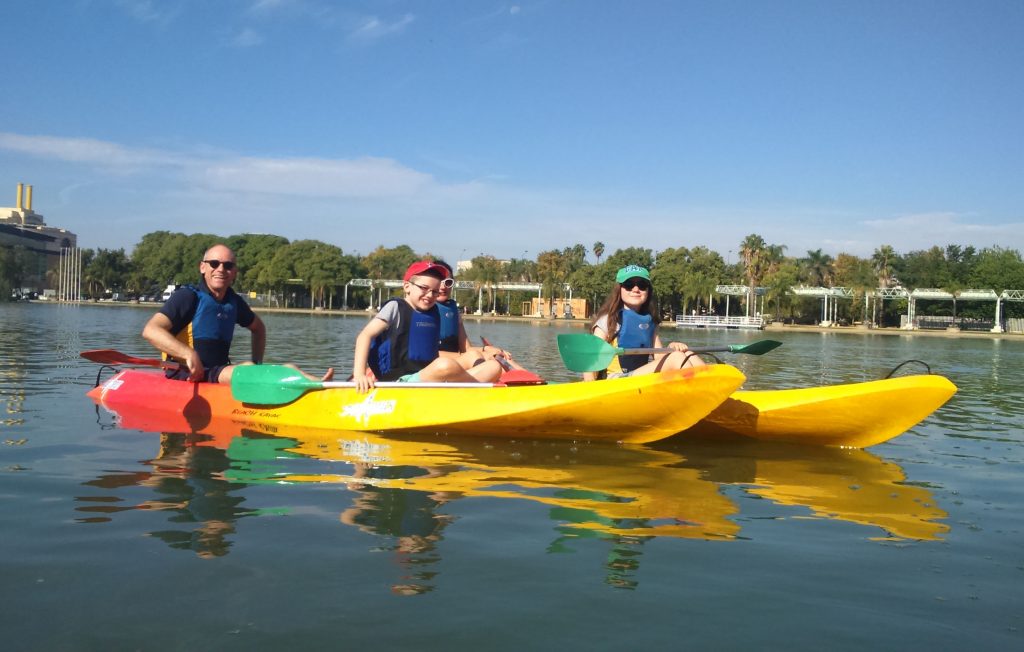 Horse Riding
The southern Spanish state of Andalusia is famed for its horses. Europe's first equestrian school is here and you can't escape the beasts in Seville. As such, it should come as no surprise that there are plenty of option for where to ride horses close to Seville. Should you so desire you can even go for a gallop along a pristine sandy beach.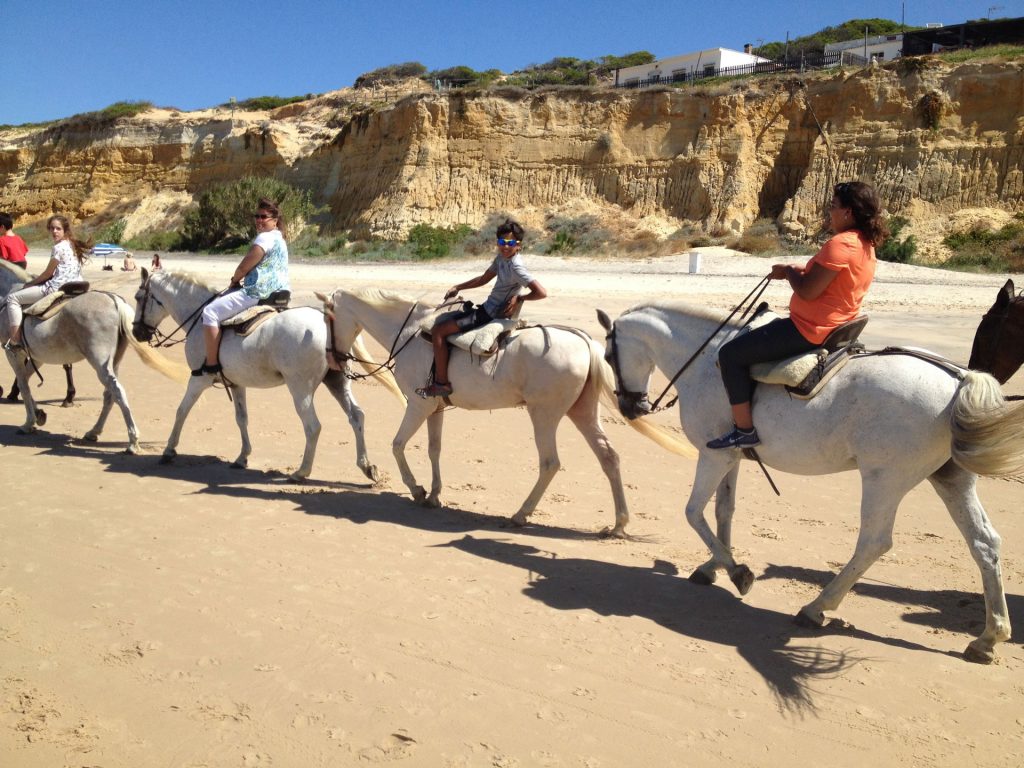 Bungee Jumping
All over southern Spain there are an array of breathtaking jump sites for you to chose from. Of these options includes a jump but a twenty minute drive across the river from Seville in the neighbouring town of Tomares. There are clearly many easy to reach adventure activities near Seville, but few can be as hair-raising as jumping off a bridge with nothing but a glorified elastic band for safety!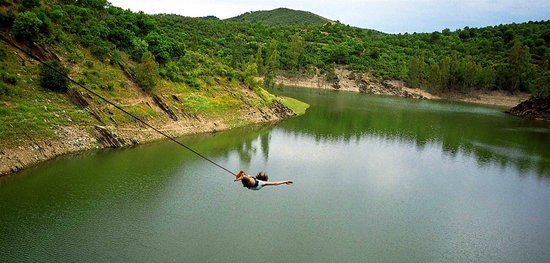 Skydiving
If jumping off a bridge doesn't quite cut it for you, why not up the anti and jump out of a plane!? Located just outside of Seville, Skydive Spain will fly you up to 15,000 feet (the highest of anywhere in Europe) before watching you fall. There are few better adventure activities near Seville than this for any adrenaline junky.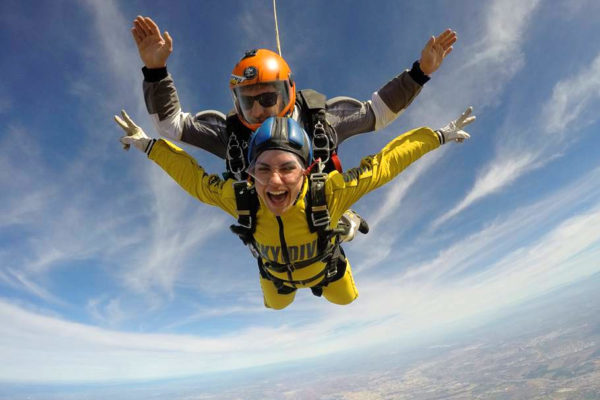 White Water Rafting
The Sierra Nevada mountains between Granada and Jaen are a treasure trove when looking for the best adventure activities near Seville. Not only is there an abundance of amazing hiking and cycling opportunities, but there are also many options for white water rafting! The Rio Genil and Rio Verde are the two most popular routes, but there are a whole host of rivers to chose from for any skill lever. Both Seville and Granada make perfect bases from which you can truck off on your adventures.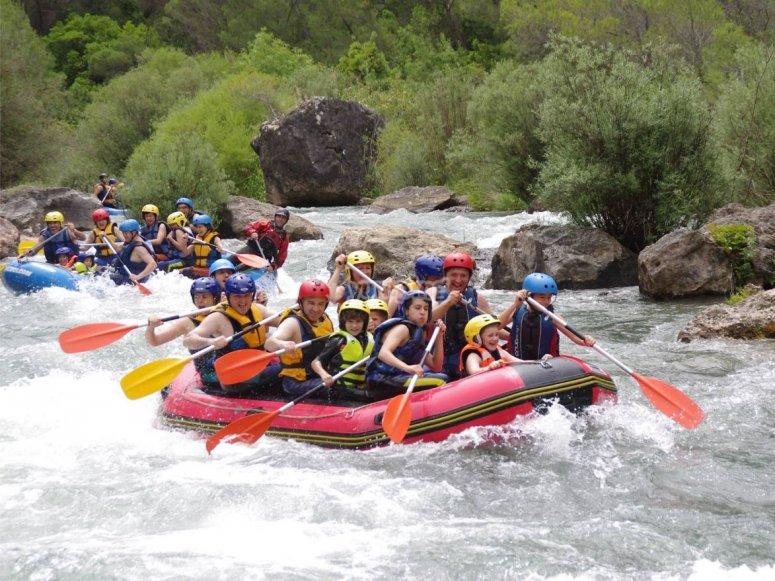 Buggy and Quad-biking
One of the best outdoor activities a person can do is undoubtedly quad-biking. There are a number of options along the beaches of southern Spain, especially through the dunes of the Costa de la Luz. But if you desire something more than the typical galavant around the dunes, the up in the mountains near Ronda is the place for you. We can help you arrange a custom made quad tour in the mountains with help from our good friends at Top Buggy.
Rock Climbing
If rock climbing is your things then you're spoilt for choice! Once again the Sierra Nevadas have a multitude of option from beginner scramblers to true challenges. But their is also great climbing closer to Seville. El Indio is a very popular spot. The giant rock next to Antequera is an icon for climbers in the south of Spain. Speaking of icons, you can also climb the famous gorge at Ronda should you so desire. Whatever you wishes, as adventure activities near Seville go, rock climbing is one of the most abundant.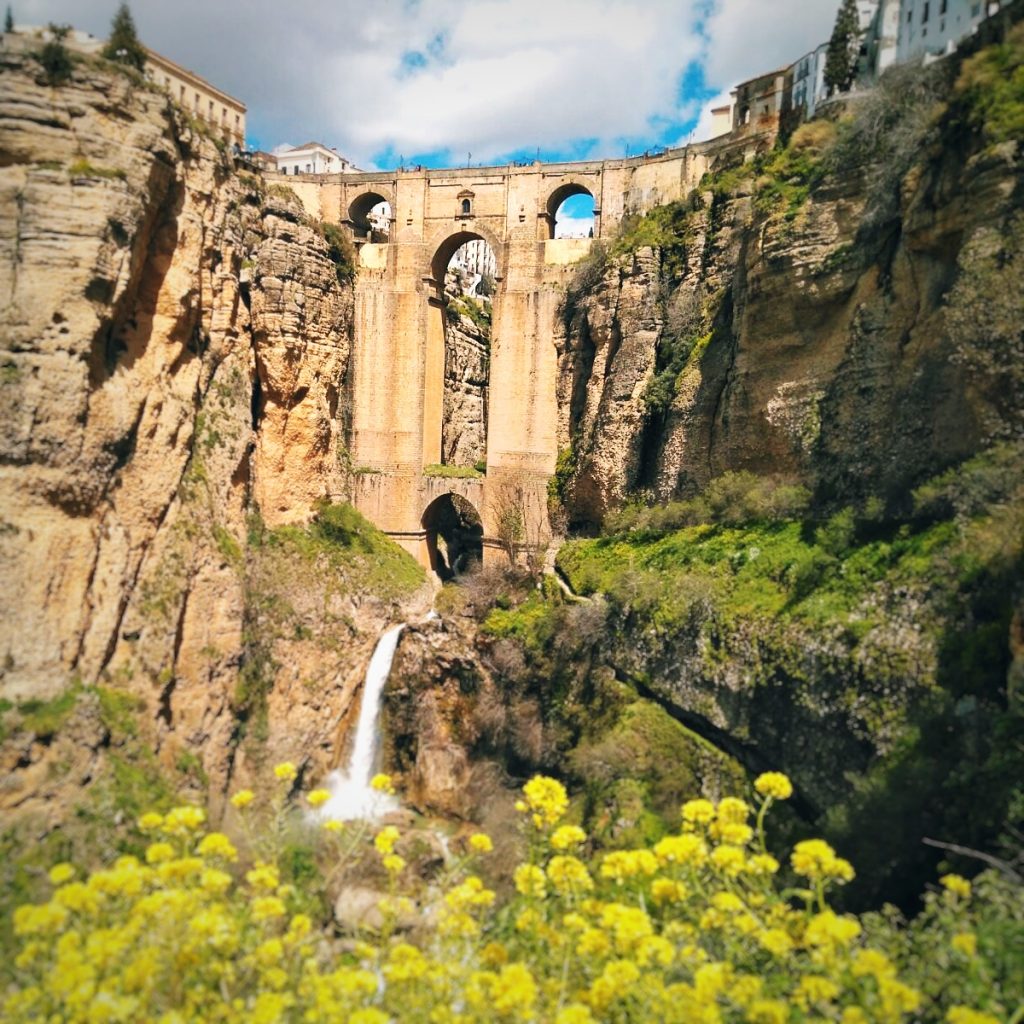 Hiking
It's always good to warm down after an adrenaline fuelled adventure, and so we'll end our list here by suggesting a good walk might be appropriate. The mountains around Seville are truly stunning. The Sierra Nortes, the Sierra Nevadas, and the Grazalema mountains all have amazing hikes. There are also famous hikes in the hills in between the mountains. El Torcal is a geologically fascinating hike in the wilderness close to Malaga, and the Caminito del Rey is a stunning hike along an elevated walkway though a gorge. It was once considered the worlds most dangerous hike, but has since had work done to make it safer – although no less intimidating.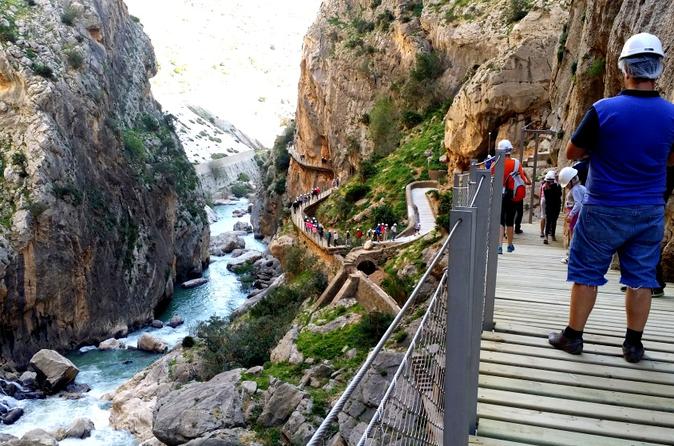 Whatever you're into, then, it's clear that there are an abundance of adventure activities near Seville. The main city in the south of Spain is the ideal base for all you hair-raising pleasure seeking. If you'd like any further help organising your dream adventure trip in the south of Spain, then please don't hesitate to reach out to us, and we'll take pride in turning your dream into a reality.
Davey Womack is a tour guide and avid traveller. Read more from his adventures in Spain and around the world by visiting his personal blog.