Seville has been a holiday destination for many people of different ages. It is also one of the top picked locations to do an internship in Europe. Young people love this place! And it's no wonder why – Seville has a lot of historical places to visit but also many modern cafes, bars and hipster, photogenic alleys. We came up with a list of the places that we think best represent the Hipster Seville. Take a look at our top picks!
Hipster Seville – Alameda de Hércules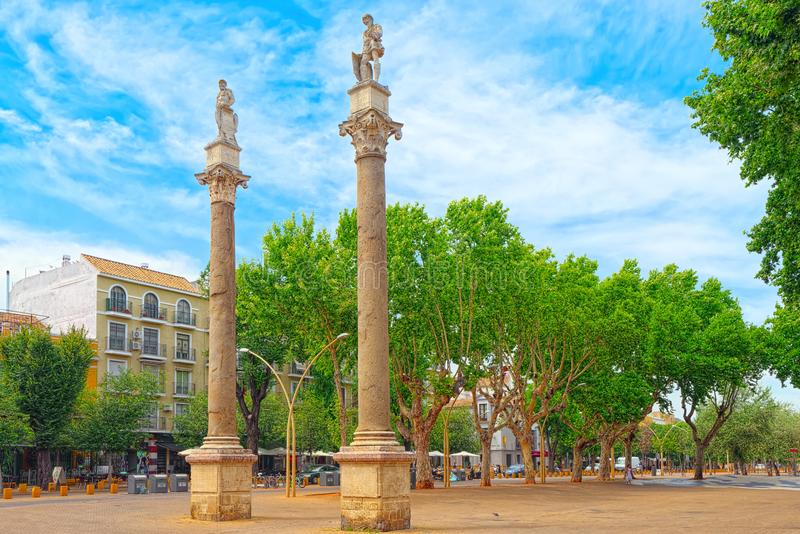 Once a down-and-out district that was best avoided, La Alameda has now turned into one of Seville's hippest and trendiest barrios. Situated around the long thin Plaza Alameda de Hércules, lying to the north of the center, it's now home to funky art gallery cafés, chic bars, restaurants, and vintage boutiques.

Alameda never sleeps! This hipster area of Seville is always full of people, enjoying some delicious local tapas and drinks, no matter what is the time of the day. Definitely a to pick for our Hipster Seville list!
Feria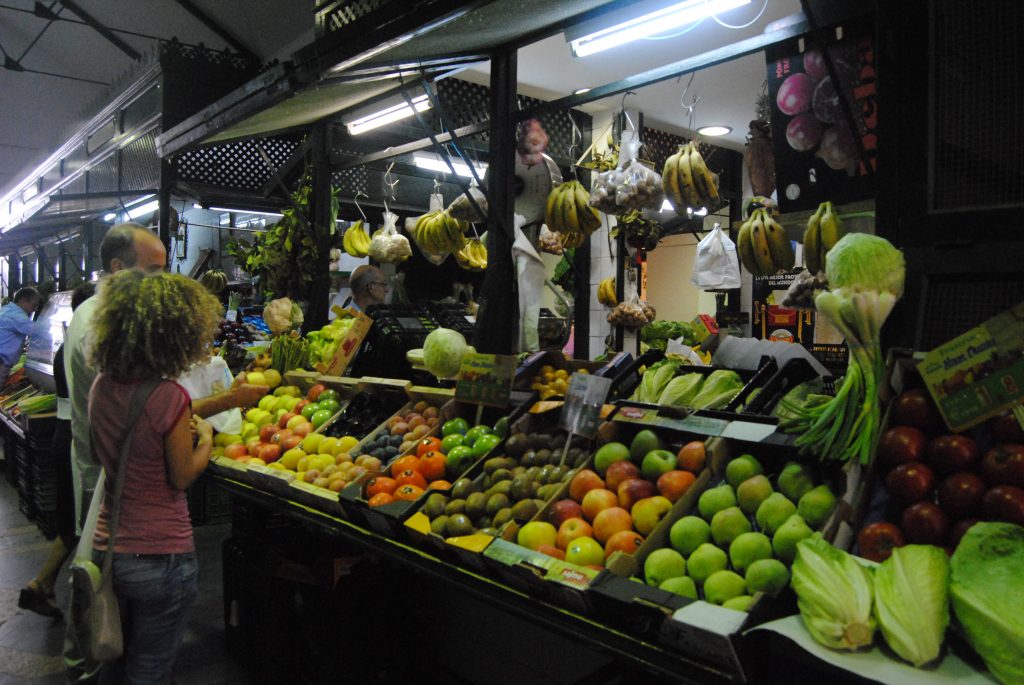 A barrio whose name means 'party' couldn't fail to make it onto a list of Hipster Seville. Comprised of several streets clustered around Calle Feria, the barrio's central artery, this lively, attractive part of town stretches from north to south alongside the vast Alameda de Hércules. Feria's principal street, the shabby Calle Feria, hosts Seville's best flea market every Thursday, where you can buy all manner of treasures from its noisy, hectic vendors. Calle Feria is also home to Seville's best vintage clothing boutiques – Ropero and Jueves (presumably named after the flea market) – whose presence lends this barrio an arty, grungy ambience that's hard to find elsewhere in the buttoned-up Andalusian capital.
Centro Andaluz de Arte Contemporáneo (CAAC)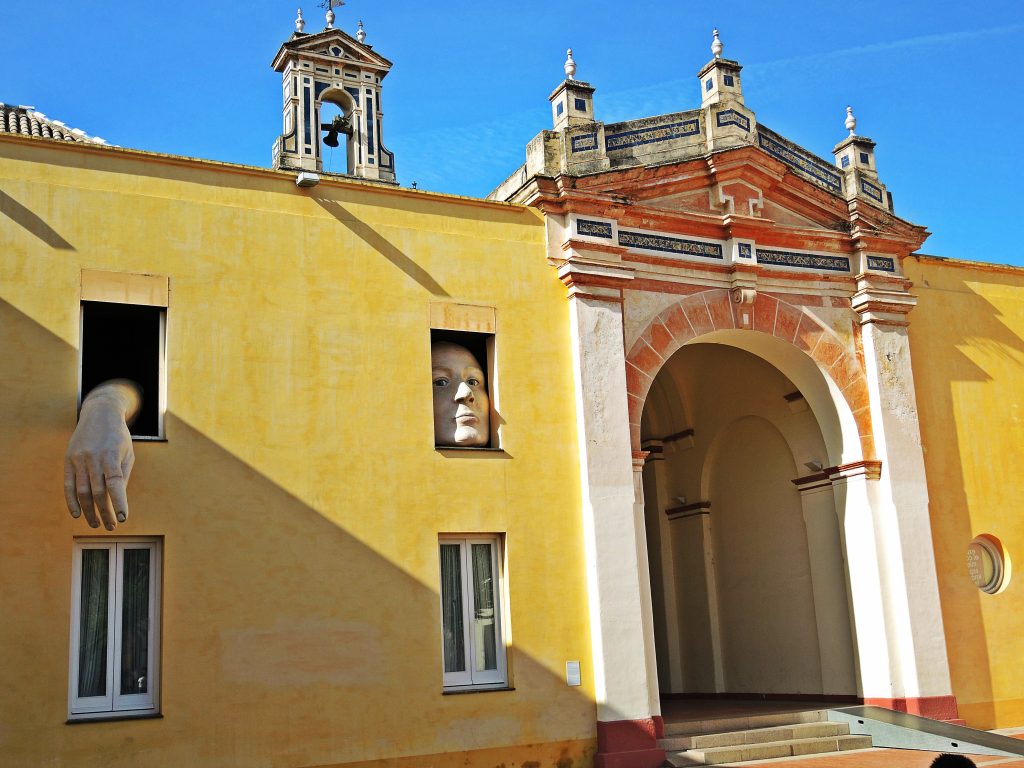 Among Seville museums, CAAC (Centro Andaluz de Arte Contemporaneo) stands out for being the city's museum of modern art. Located in a 15th century monastery that was then transformed into a porcelain factory in the 19th century, the CAAC has a wonderful setting where old classic architecture blends with modern masterpieces. The CAAC offers both modern Spanish and international art from the permanent collection as well as temporary exhibitions. Additionally, CAAC host outside Jazz events every Sunday and its techno lunch – one of the biggest, and the best outside parties in Seville. Art, music, architecture – can one place can get even more hipster?
La Isla de La Cartuja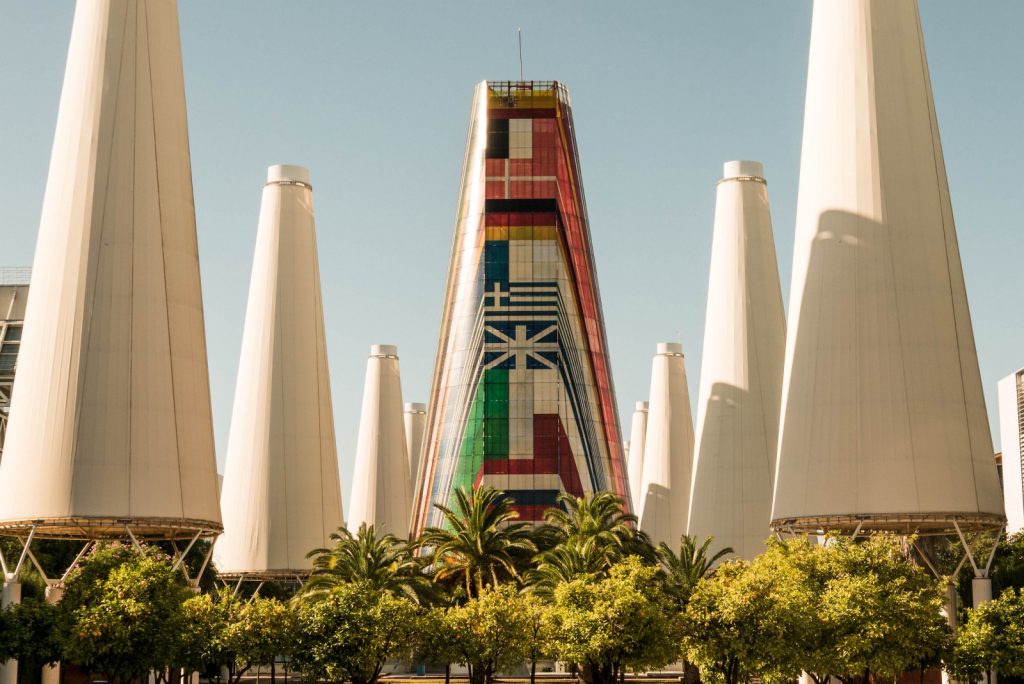 Seville has hosted two Exposiciones Universales (known as Expos for short), where countries from around the world built pavilions to show the best of their industry, technology and culture: the first in 1929 – Expo 29; and the second in 1992, know as the Expo 92.

Today the area is called Cartuja 93, and is a science and technology park. A number of national and other pavilions remain, in the northern part of La Cartuja, near Isla Magica theme park. These are located across the river from the centre of the city, a short walk from the Alameda. Those that remained, are for example pavilions of Morocco, which hosts a lot of concerts and cultural events. It is also a home to Fundation 3 Culturas. Each of the buildings has a unique architectural style and the area, as is unfortunately very unknown, is always empty and free of tourists. Visit Cartuja 93, to discover a truly unique location in Seville that represents modern history. While in Cartuja you can also visit park Alamillo that is a great gataway for weekends. It's a perfect place to chill out with your friends, play music or do some yoga on the open air. What is even more exciting is the chance to do wakeboarding in Seville in this park!
The corralones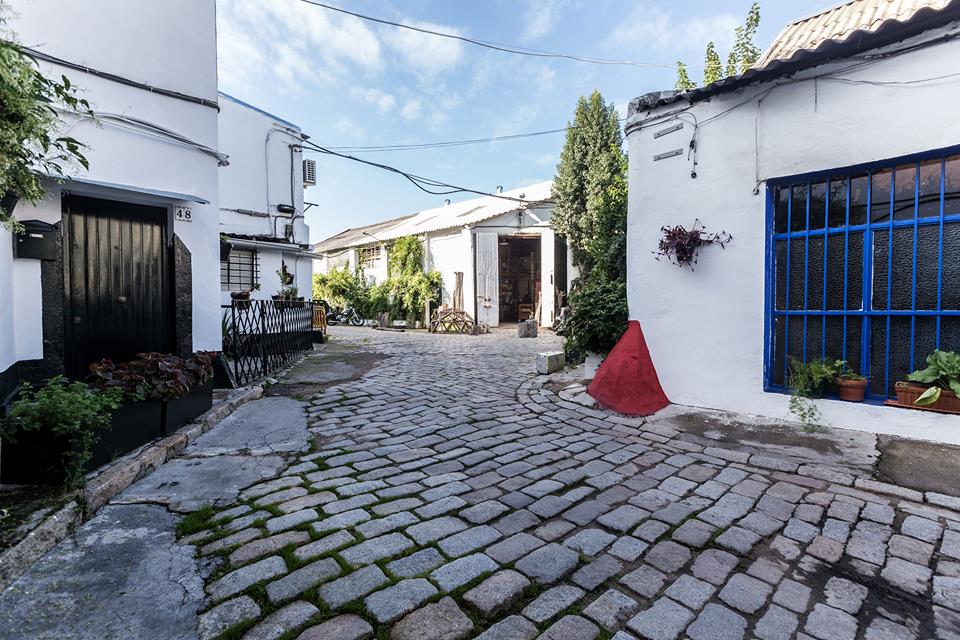 From Moorish times Seville has been a city where family life unfolds inside the cool, interior courtyards that form the heart of many traditional dwellings. This principle also extended to working life in the form of corralones, where craftsmen's studios lined a private central area. The corralones continues to function to this day. One of them is for example Corralón de Pelicano, in the San Julián district, lying just within the old city walls. Dating back to the 19th Century, it was the city's first industrial estate. Another interesting and unique pick for our Hipster Seville list!
Visit a Barber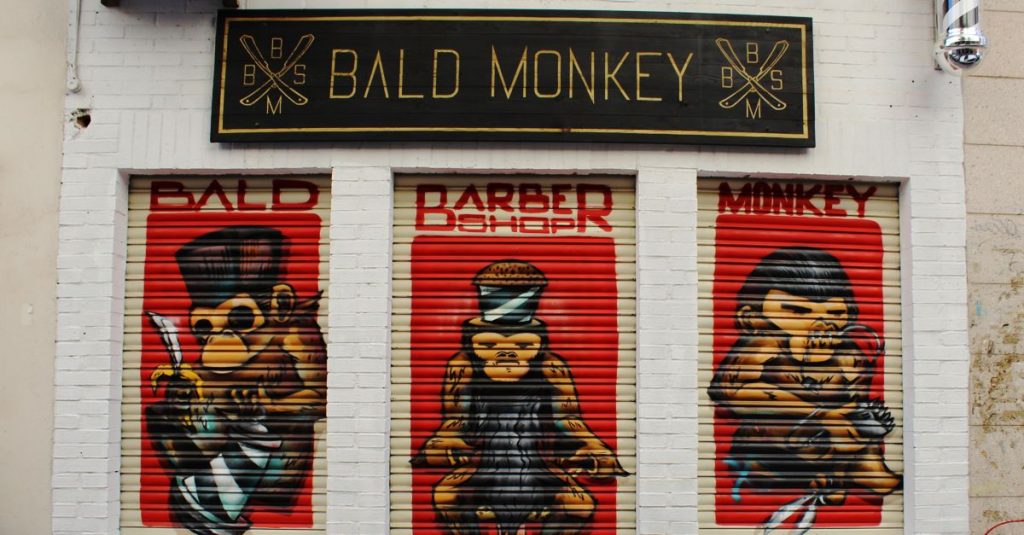 If after having your coffee at the hipster coffee shop, and taking some instagram worthy shots around the city, you now wish to trip your hipster beard or style your hair in a funky way, the good news is that Seville has some of the best Barbers and Hairdresser in the world! Our top pick is the Bald Monkey – one of the best hairdressers in the city, that is located in Alameda. Bald Monkey specialised in modern hairstyling and crazy colouring. Great way to refresh your look while on holiday!