This article regroups the most romantic places in Seville/Andalusia/Spain, because there is probably no better way to really get to know someone and cement a sincere long-lasting relationship than travelling together. On one side, it means spending a lot of time together, often in stressful situations which is already enough to make or break a relationship but it also means sharing moments and creating memories of which we are the sole recipients of, no other witnesses, the moment is yours only.
Then, travelling together also means discovering a side of one-self at the same time, while travelling you continuously take a stance concerning the new cultures and norms that you are faced with, taking a stance means creating and discovering a new part of yourself, and you are doing it while you are with someone else.
In our opinion, travelling is a huge part of a healthy relationship, it allows couples to discover themselves on their own, without the influence of their families, friends and acquaintances. Everything is new, always, for both. This is why we have decided to publish a three-parts series on the romantic spots of Andalusia. As Valentine's Day is quickly approaching, in this post we present you the carefully selected most romantic places in Seville/Andalusia/Spain for Valentine's Day.
Here are the Top 5 Most Romantic Places in Seville/Andalusia/Spain for Valentine's Day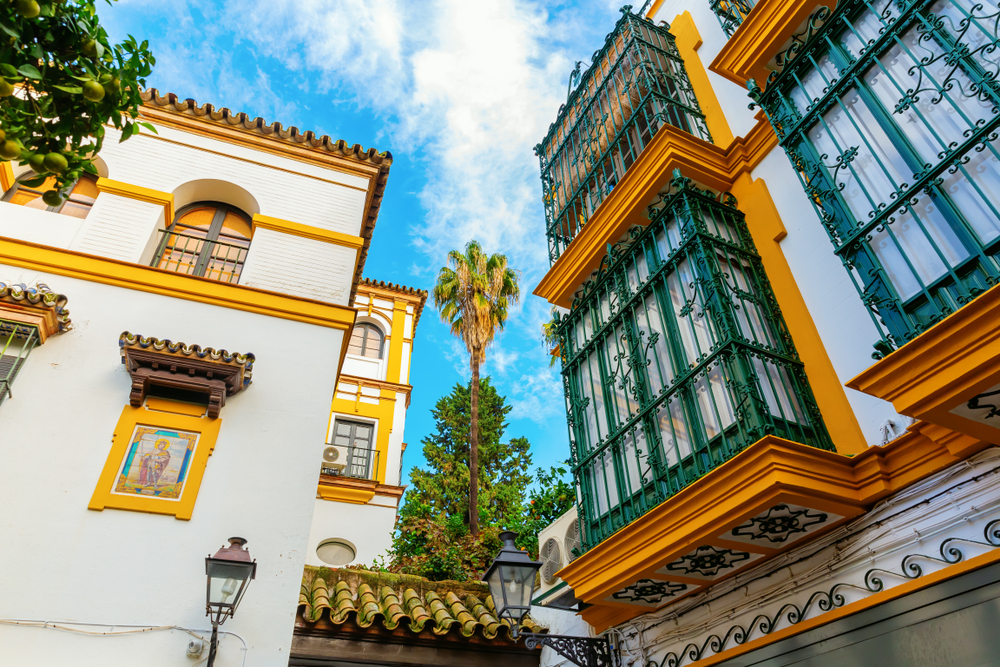 Seville, with its amazing Cathedral, the largest in the world, is probably one of the most impressive cities in Spain: amazing architecture and very well connected. But it also has a very picturesque, charming and romantic side to it. Indeed, the Neighborhood of Santa Cruz, the Barrio Santa Cruz is definitely one of the most romantic places in Seville/Andalusia/Spain. Think small alleys, smell of sweets and oranges, orange-trees, colorful tiles everywhere, little patios full of green and lush plants. A great way to discover this fantastic place is through one of our panoramic walking tours, learning all about the history of this magical place as well as all the legends and stories that surround it.
Seville is also one of the most romantic and comfortable options in Spain, the atmosphere, the rooftops, the sunsets, the music, the flamenco, the fantastic restaurants, the river, the parks certainly make it a wonderful place where to spend a few days. In terms of romantic activities, we are experts, check out our options, ranging from photographic walking tours to wellness packages or sunset with a view and music.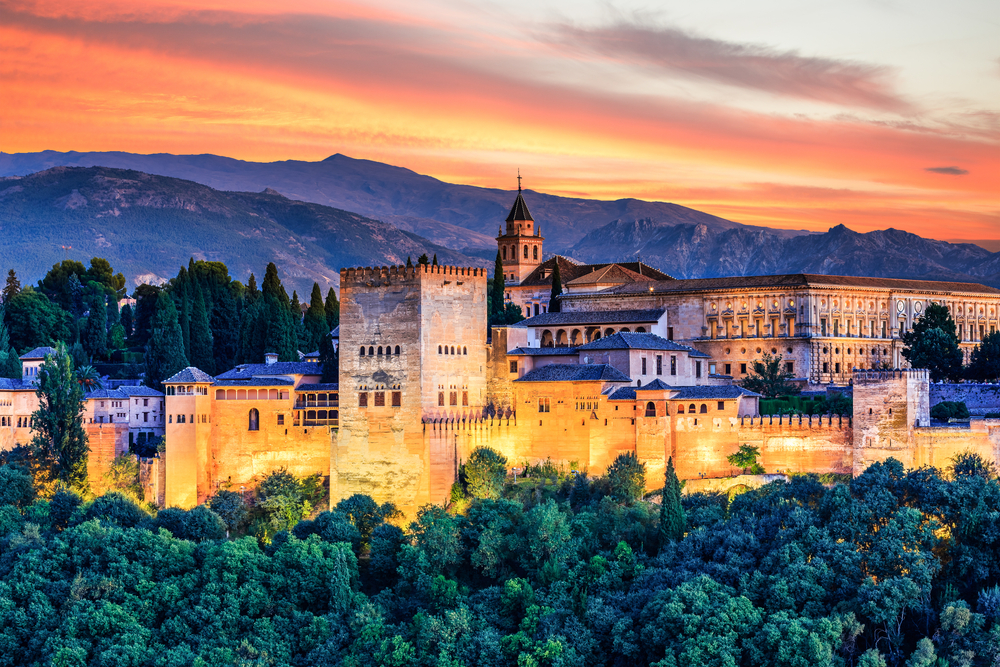 There's a view in the whole of Spain that is unmissable and unbeatable: the view from the very cute neighborhood of the Albaicín in Granada over the famous Alhambra, the impressively large citadel built by the Moors a thousand years ago, and the gorgeous mountains covered in snow, the Sierra Nevada, right behind them.
Granada probably isn't worth staying longer than a day, its main sight is the Alhambra, but it's something extraordinary, which is why we strongly recommend you take a day trip from Seville to Granada and get it all sorted out for you. Find more information here.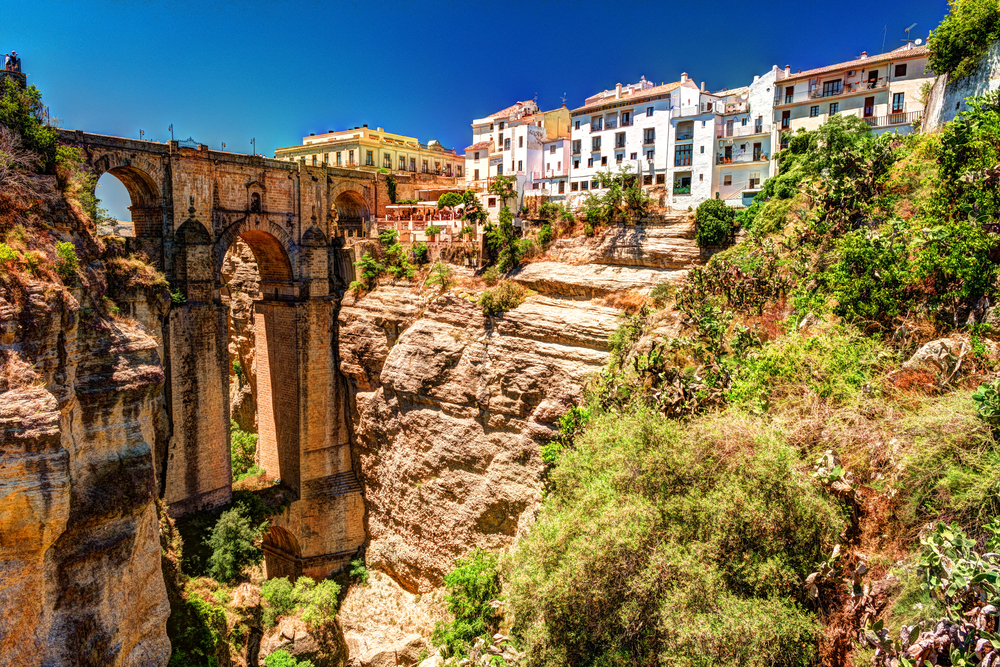 Ronda is another unique place in Spain, that will certainly leave you speechless, this small city of thirty thousand inhabitants is divided in two by a 100m deep gorge and is limited on the east by a very steep cliff. Check it out for yourself in the picture. Just incredible! The city offers magnificent views and some very good tapas. Unfortunately, just like Granada, visitors usually tend to prefer to stay only for the day and usually organize day-trips or one-night stays. A day-trip is a great opportunity to see the famous Pueblos Blancos as well, the white villages, 30 minutes away from Ronda in the beautiful National Park of the Sierra de Grazalema. Check out your options in terms of day-trip from Seville to the white villages and Ronda here.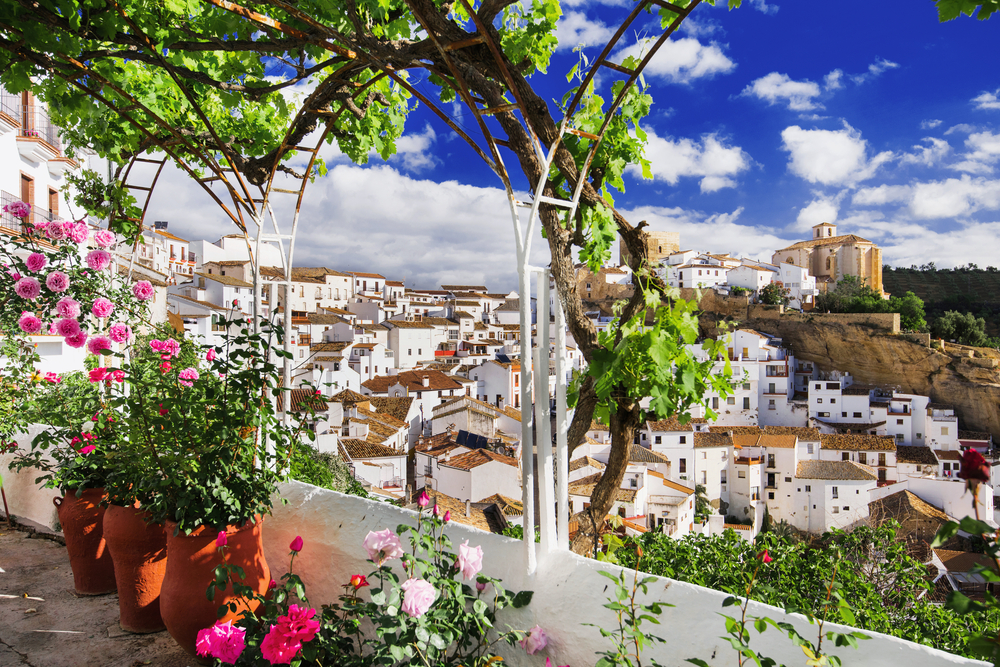 Cordoba is just an hour away from Seville and is very famous for its Mezquita, a thousand year old astonishing mosque that has been converted in a Cathedral after the Spanish Reconquest. It's unique and truly beautiful! On top of this, the city is linked by a massive Roman bridge that has been standing for two millenniums. Cordoba, as well as being very impressive, is very definitely one of the most romantic places in Seville/Andalusia/Spain, its Jewish neighborhood is filled with small alleys and lovely little historical houses with wonderful patios. Patios filled with plants, flowers, colorful ceramic tiles and soothing fountains. Once again, Cordoba is the perfect place for a day trip, there's enough to fill your day without the need to rush. The city is located only an hour and half away from Seville so check out our Day Trip to Cordoba.
The Royal Alcázar of Seville is probably one of the most beautiful places in Spain and certainly one of the most romantic places in Seville/Andalusia/Spain. The Moorish palace features gorgeous gardens and patios as well as incredibly detailed decorations. In the main hall are planted 3 orange trees. The legend says that the last Moorish ruler of Seville, Al-Mutamid, was so desperately in love with his princess, Itimad, whom he married for her talents in poetry and her sensibility, and whom became depressed when they returned from Granada, where she had discovered snow and had fell in love herself with its beauty, that he ordered his men to import ten thousand orange trees from Asia, so that in spring, when the trees would bloom, the city would look like it was covered in Snow. If you want to learn more about the history and the stories surrounding the magical Moorish caliphate, the best way is definitely with a private guide that will allow you to discover both the magnificent Cathedral of Seville and the Alcazar.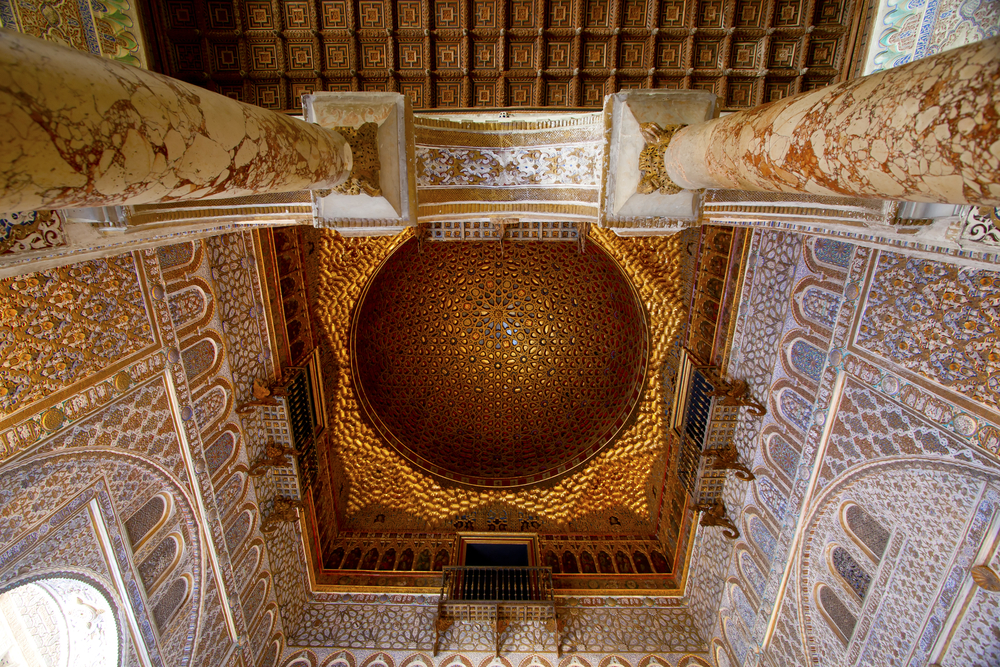 If would like to make your trip truly unforgettable and want the opinion of custom-made-itineraries experts contact us, we would love to help you organize a memorable trip!