The Bienal Flamenco Festival in Seville
Have you ever dreamed of watching an authentic flamenco performance? Or even learning how to dance yourself? Well then, Seville is the place for you! No one knows for sure where flamenco was born, but it was certainly in southern Spain, and likely in Seville. As such, Seville has some of the best flamenco in the world. What's more, every other September, the city plays host to one of the world's largest flamenco festivals. The best flamenco musicians and dancers from around the world congregate for the Bienal flamenco festival in Seville every autumn.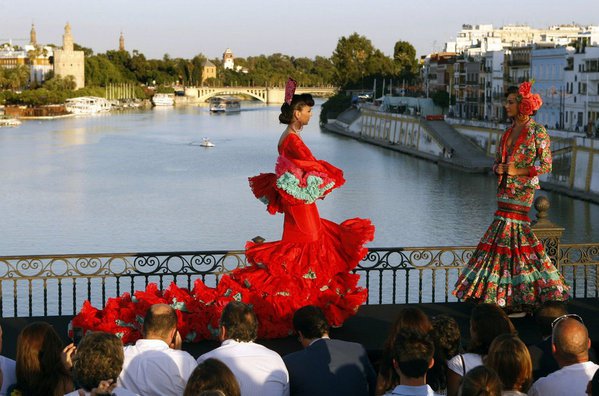 What is the Bienal Flamenco Festival in Seville?
Begun in 1980 the Bienal de Flamenco has been going strong for nearly forty years. The annual event is held on the even-numbered years in Seville and odd-numbered years in Malaga. Lasting for twenty-four days, it includes a multitude of venues throughout the city, from theatres to smaller establishments. This is one of the most popular flamenco events in the world, in one of the dance's largest strongholds. As such, there are always many parallel shows, events, and exhibits scheduled to coincide in tandem with the official Bienal programme. If you're interested in delving into flamenco culture, then this is the perfect time to visit Seville!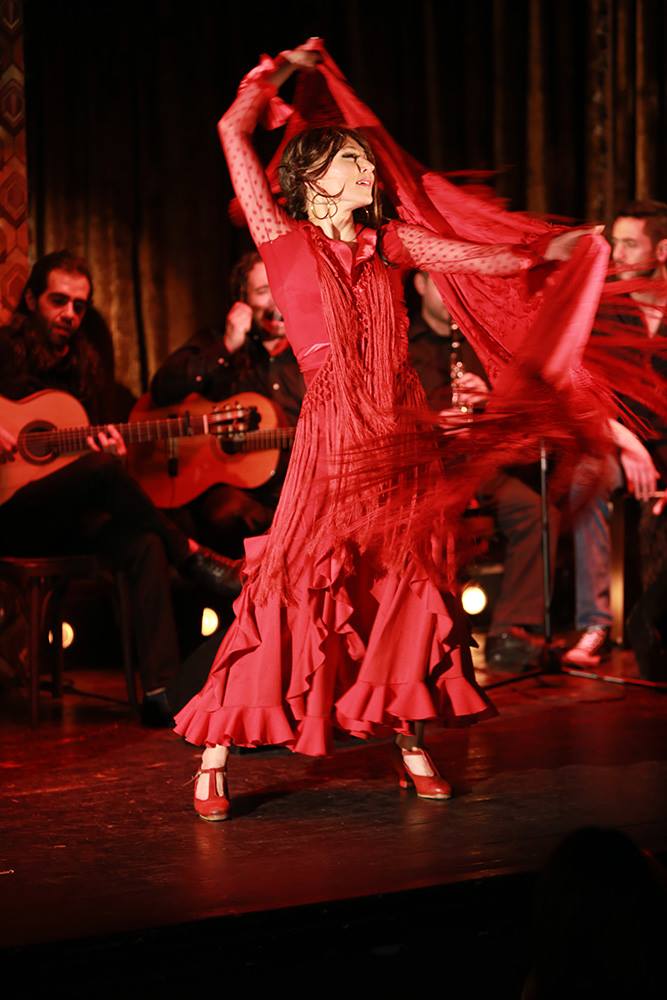 The Culture
Flamenco developed as a way for the gypsies to express the sadness of their downtrodden lives. But by the late twentieth century, the dance had gained international recognition. As such, people would come from far and wide to see it performed in its homeland. Seeing this hunger for authentic flamenco, a showcase was planned, and in 1980 the first Bienal de Flamenco festival was held in Seville. It was a huge success, drawing thousands of people to the city to enjoy the performances. Subsequently, it was agreed to make it an annual thing. However, as no one knows where flamenco was born, and as there's a fierce rivalry between Seville and Malaga, it was agreed the two cities would share the festival.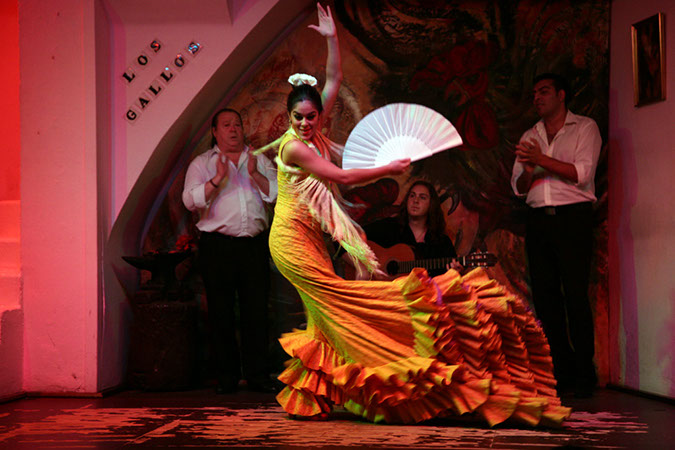 When you hear people talk about flamenco, you will often hear the word duende thrown about. This is a word with no exact translation, but what they are referring to is the spirit of the performance; the passion on display. Sevillanos are passionate people, and so it's only natural for them to channel this passion into their dancing. During the festival, and indeed throughout the year, you will encounter buskers setting up and performing flamenco on random street corners, and even in Plaza de España! These buskers are always happy to take a photo with you after! However, if you want to get a photo of yourself in the best flamenco gear then reach out to us and we can organise a professional photo shoot for you! We can even take you shopping beforehand to find your dream flamenco dress.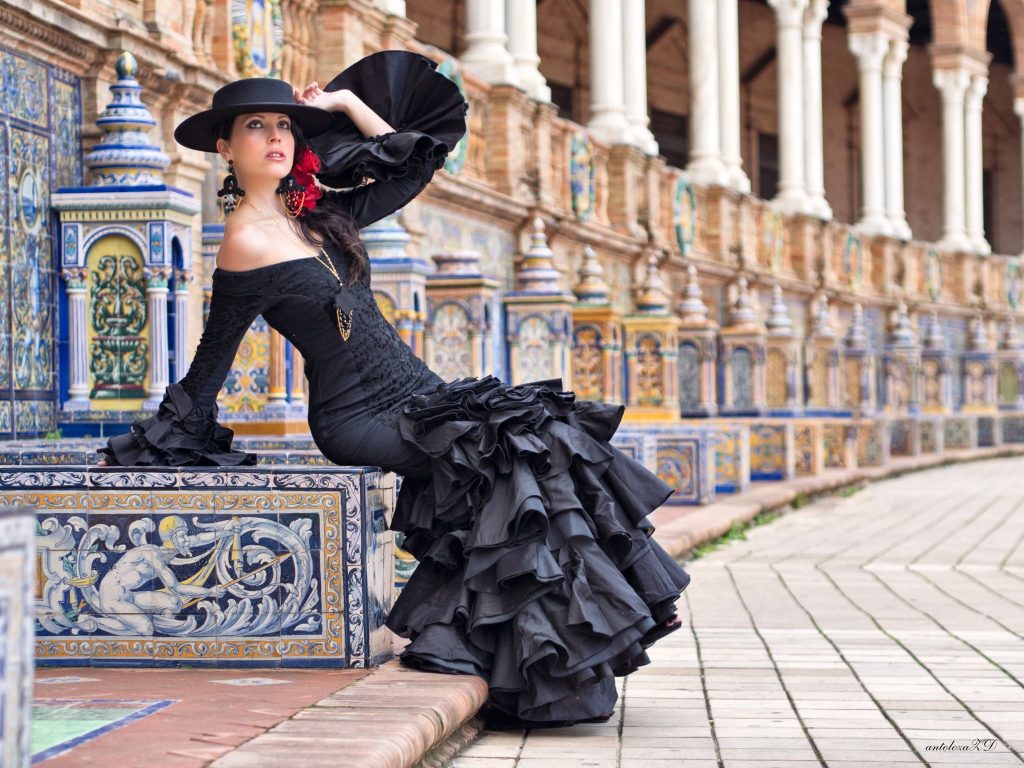 Not Just a Dance
This is a city filled to the brim with flamenco culture, and as such, every aspect of the dance is highlighted during the Bienal flamenco festival in Seville. As well as a variety of different dances, from introspective solo performances to joy filled flash mobs, flamenco guitar receives showcases and even flamenco rhythm. If you're hungry to learn more about the culture that developed the dance, then the Bienal flamenco festival in Seville is an absolute must.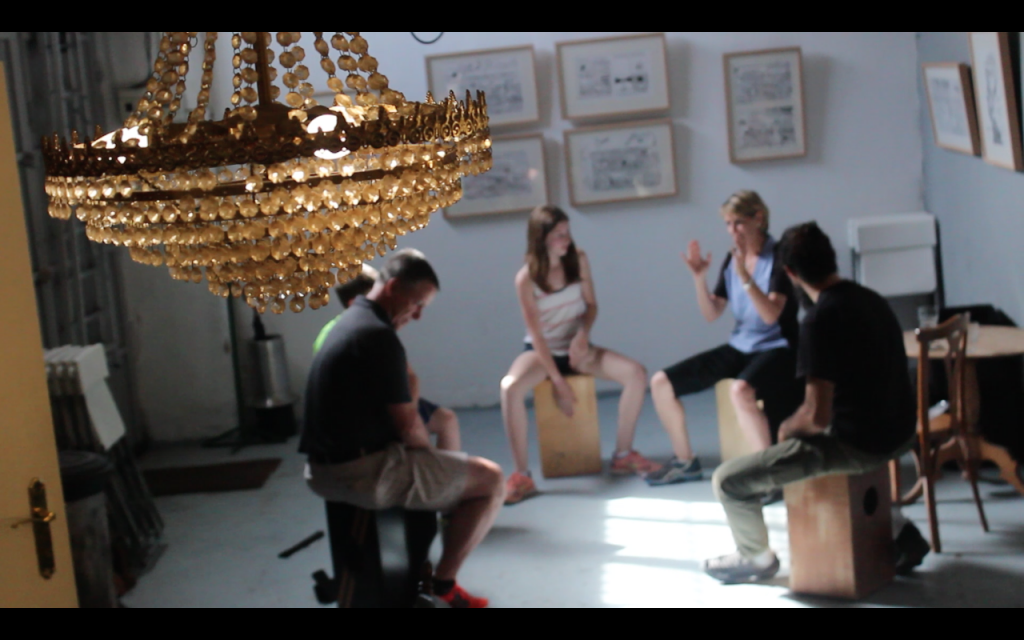 Where is the Festival Held?
Every year, different venues are chosen to house a myriad of performances throughout the month. Some of the best performances are performed in such unique places as the Alcazar and the Bullring. A few lucky theatres are selected each year to hold official performance as part of the Bienal flamenco festival in Seville, but all the best-dedicated flamenco venues in town host their own special events. Such is the fervor for flamenco in the city, that even those not involved want to get involved. Even cafes and some hotels will host their own, smaller performances.
If you're looking for a flamenco experience in Spain, then nothing can compare to the Bienal flamenco festival in Seville. If you come to the city in September, flamenco will be quite literally unavoidable! Every bar, every street corner, every mind, in the city is consumed by all things flamenco for the whole month. So what are you waiting for? Book your flights over here now!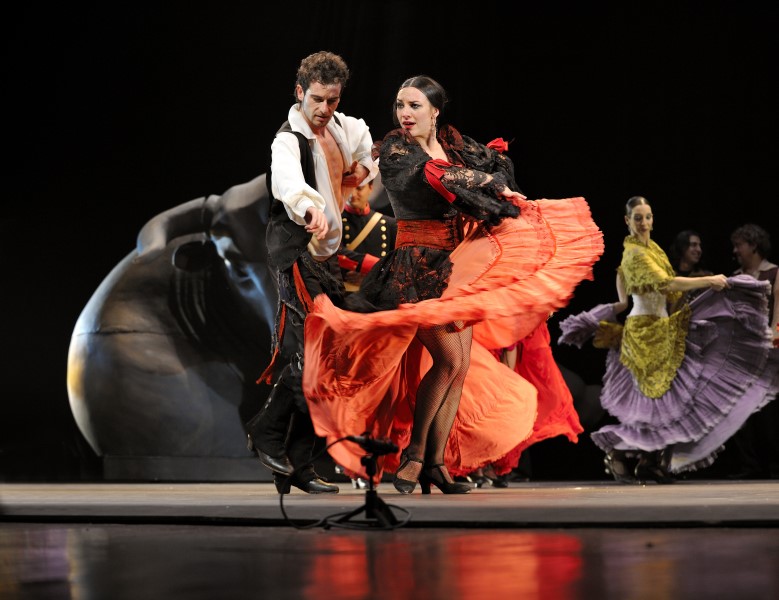 Davey Womack is a tour guide and avid traveller. Read more from his adventures in Spain and around the world by visiting his personal blog.