With summer time being almost over and the official first day of Autumn approaching in 3 weeks time, maybe it is a good moment for you to start planning your fall break. In this short guide we will try to convince you, to pick the capital of Andalusia for your fall travel destination. Sit down, relax and take a look at some of the top reasons why you should visit Seville in Autumn 2019!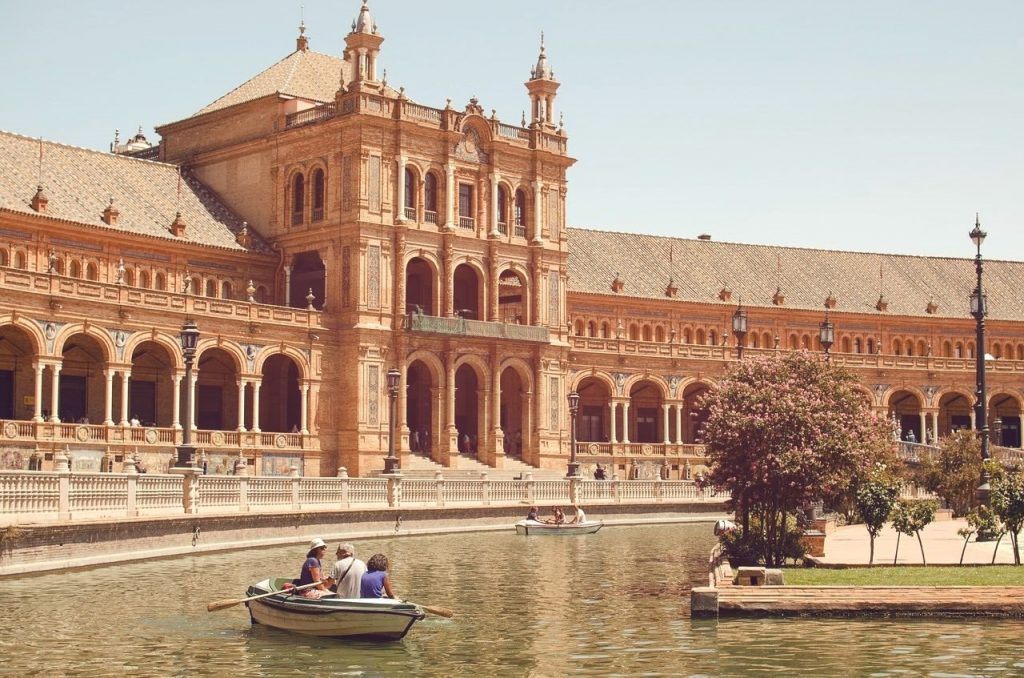 Top reasons why you should visit Seville in Autumn
Weather
Autumn is, together with spring, the best season for visiting Seville and its province, without having to cope with extreme temperatures. Frequent sunny days and rare rainfalls make it possible to enjoy the city and its landmarks accompanied by a fabulous temperature. In autumn, trees feature red and yellow shades: enjoy them while strolling in the Park Maria Luisa, near the magic Plaza de España.
Probably the only disadvantage to coming in the autumn is that Seville during that time could be relatively humid and it can rain quite a bit. This can happen or not depending on the year and it doesn't mean you won't be outside exploring the city during most of the day because the temperatures are generally mild. Just make sure you bring an umbrella!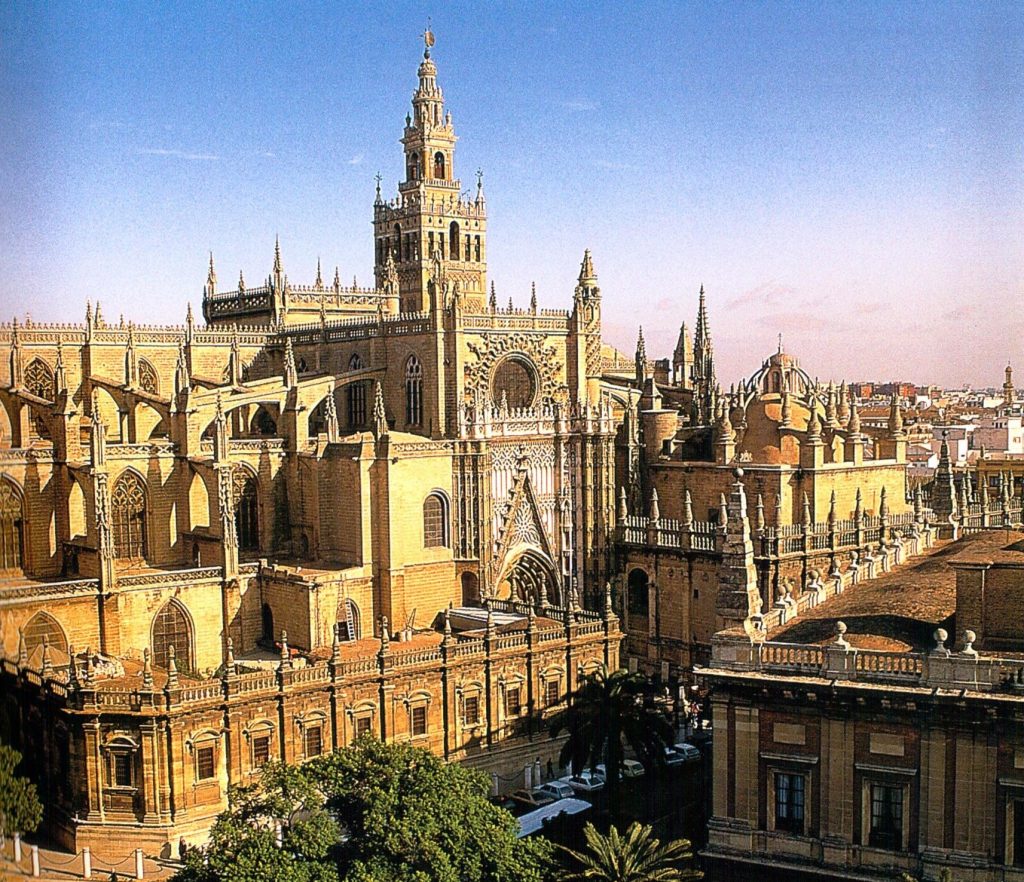 The lower number of tourists
During Autumn, the number of tourists is significantly lower, the lodging offer is large, and the airfares are more attractive. You can visit most of the places at a relaxing pace and room prices are at its bottom.
This makes Autumn the best time to visit The Real Alcazar, Cathedral or even planning a day trip to places like Granada, where you can see fantastic Alhambra.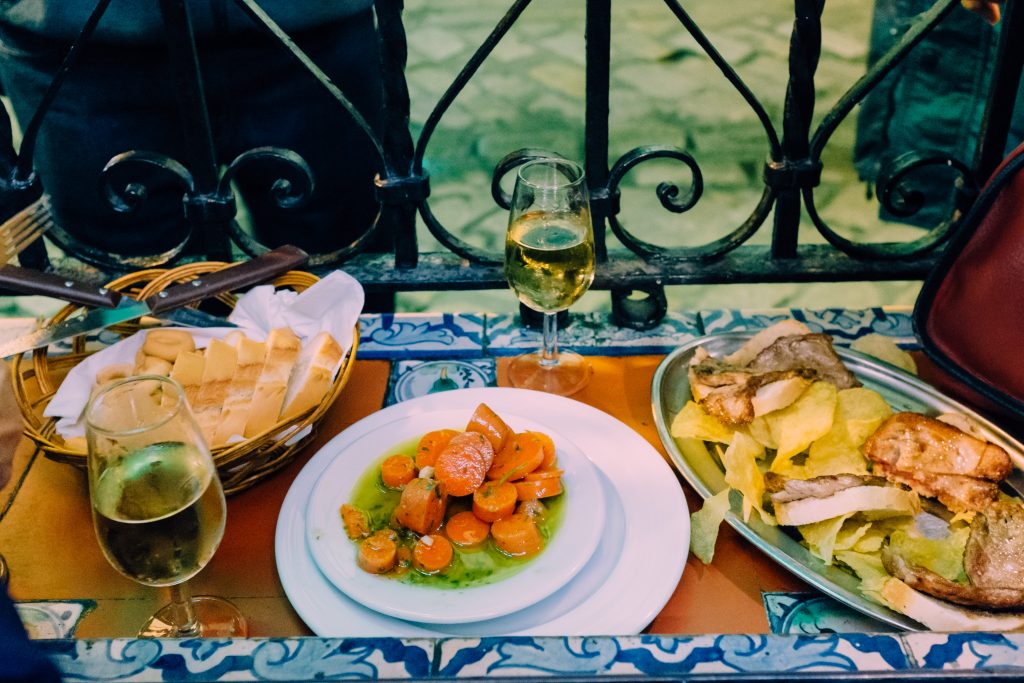 Explore the local cuisine
Autumn and winter is the best time to explore Seville's local cuisine. With the heat no longer diminishes appetite and tapas bars being more empty, due to the less amount of tourist visiting the city, this is the best time to enjoy all the food Seville got to offer.
And speaking of the food in Seville, this one element we're happy to say does not change with the seasons. It is delicious any time of the year! And until well into October you can still enjoy an afternoon lounging on a terrace with a caña or a glass of wine and the delicious and abundant tapas that will come along with them. And when the weather isn't all sunshine and cool breezes? Take a trip to one of Seville's gourmet markets that have recently taken the city by storm. The famous Lonja del Barranco, in the beautiful Triana, is a great place to start.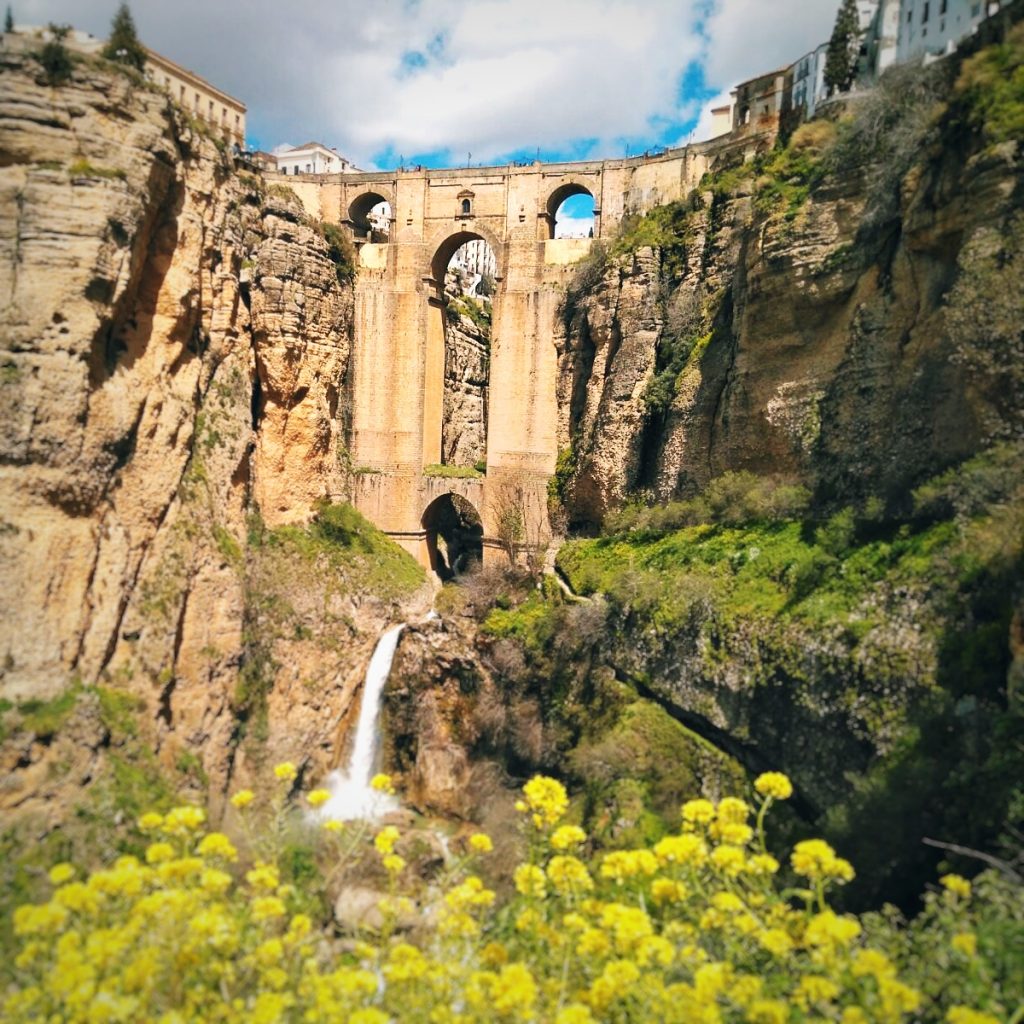 Explore the rest of Andalusia
It can be difficult to tear yourself away from the charms of Seville. There are so many wonderful things to do in Seville that you can spend not just days but weeks exploring the city! But Andalusia is home to many beautiful destinations, so it makes sense to include more of them in your itinerary for southern Spain.
Autumn is also a fantastic time to plan a day trip to places located around Seville. Everything seems to be less busy, tours aren't fully booked and weather allows you to explore more.
There are beautiful day trip destinations from Seville in every direction. From other historic Andalusian cities to picturesque pueblo blancos, and from areas of natural beauty to wine destinations and coastal areas, you can have a fabulous time exploring Andalusia.