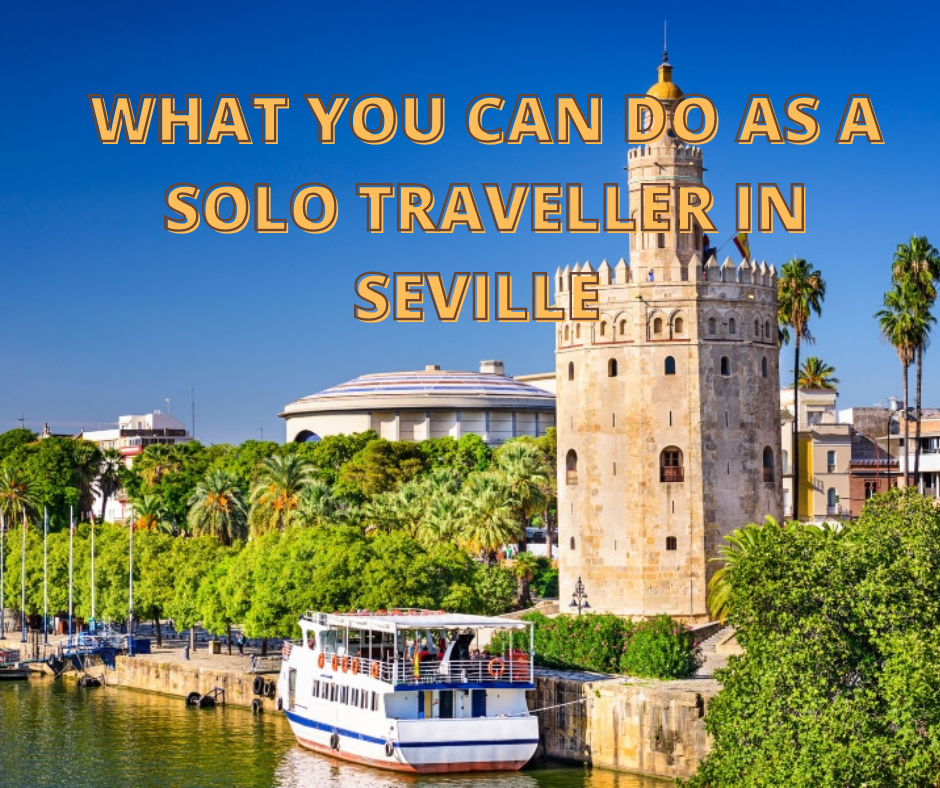 Solo travelling is increasingly becoming the preferred travel option for those who want to go at their own pace while getting immersed in the charms of a city. You don't even need to be accompanied to enjoy all the experiences that a trip can offer you.
The people's friendliness and the city's safety make Seville the perfect place for those who want to spend a few days of disconnection and relaxation. If you are still not sure how to organise your visit to this city, in this post we will tell you what you can do as a solo traveller in Seville.
Visit the Cathedral of Seville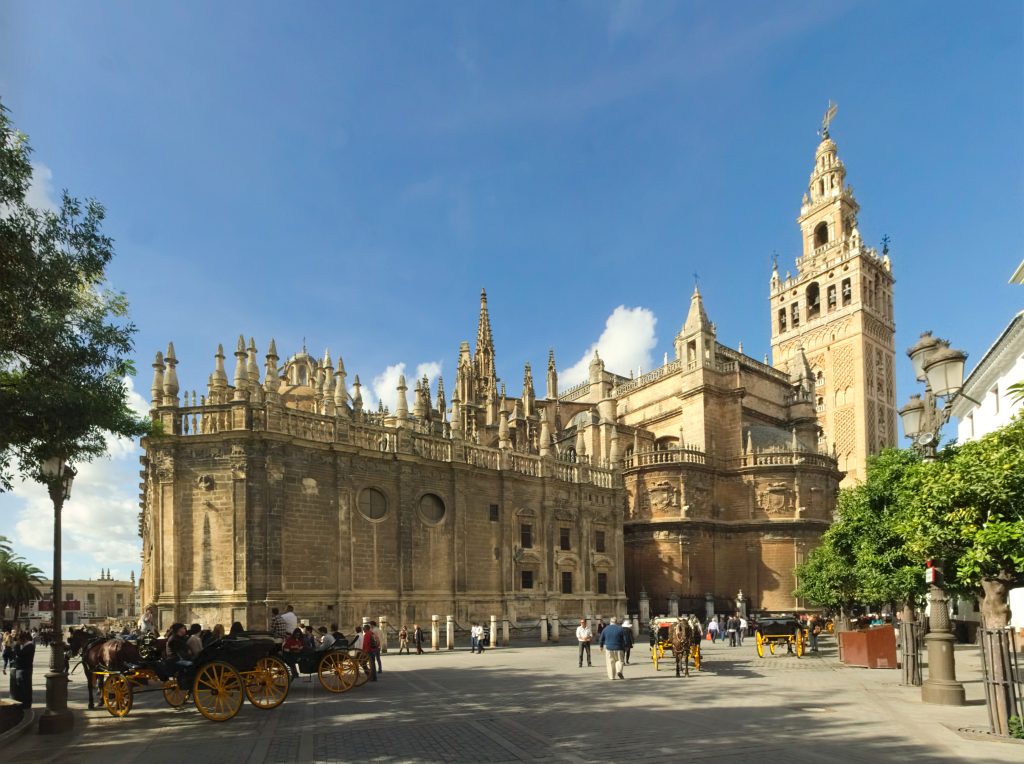 Whether you are a tourist travelling accompanied or a solo visitor, the cathedral is an essential stop for anyone coming to Seville. No one can leave the city without seeing one of its most emblematic monuments.
Take advantage of your solo trip to spend as much time as you like admiring the mixture of styles that characterise the cathedral. Don't leave without visiting the Alcazar and the Giralda, which are part of the same architectural ensemble.
You can make this visit on your own or have a guide explain to you all the secrets hidden within these walls. Our advice: buy your tickets in advance to avoid queues!
Enjoy flamenco dance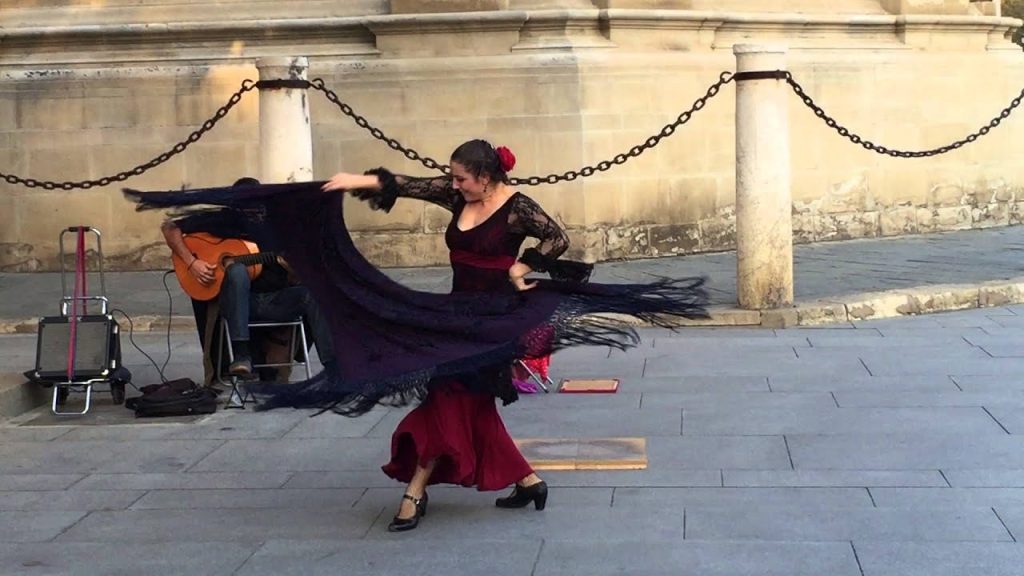 What would Seville be without one of its most characteristic features? Flamenco is undoubtedly one of the hallmarks of this city and what makes it such a passionate and vibrant place to visit.
It is not uncommon to see flamenco dancers putting on a show in some of the streets of Seville's city centre. Be part of the crowd around them and let yourself be invaded by the power of the music.
If you are not lucky enough to see one of these shows on the street, don't worry because you can always visit a flamenco tablao. Going to one of these small bars that host flamenco dance shows is the perfect plan to enjoy a pleasant evening out.
Do a bit of tapeo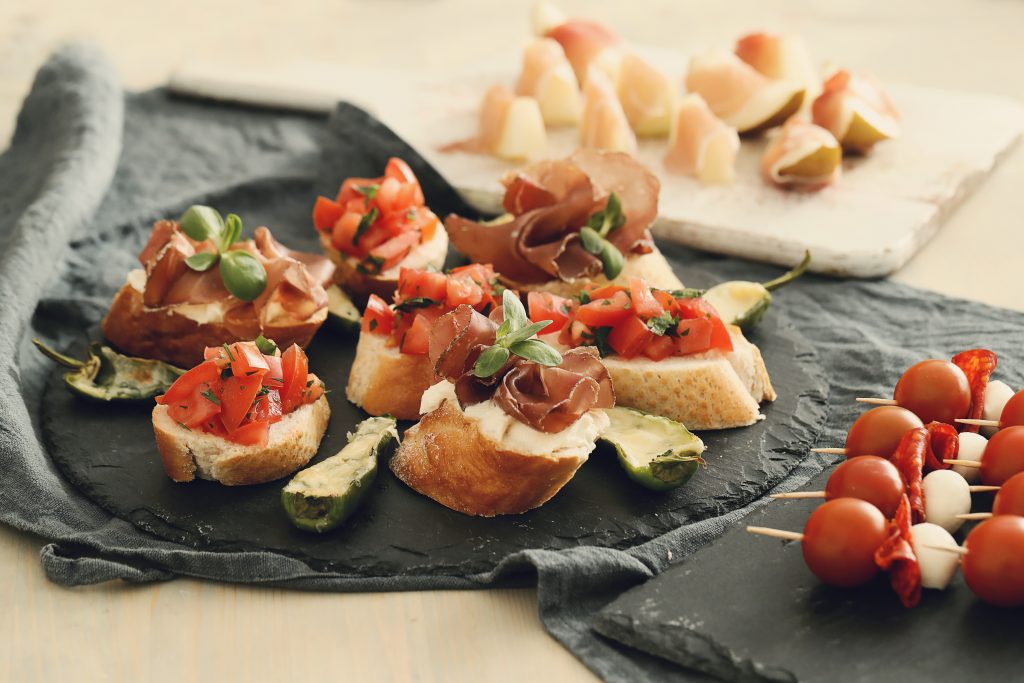 Tapas culture could be one of the things most valued by Andalusians. Tapeo, the act of eating out while enjoying the good weather that characterises the south of Spain, will turn you into an authentic Sevillian. That's why tapeo had to be part of what you can do as a solo traveller in Seville.
You can always go on your own and discover the best places where they serve the best food. However, we recommend that you go on a tapas tour. This way, you will be able to try the most characteristic dishes of the area while discovering all the secrets of traditional Andalusian cuisine. Don't forget to take notes so you can prepare these dishes yourself when you get back home!
Go for a stroll in Maria Luisa Park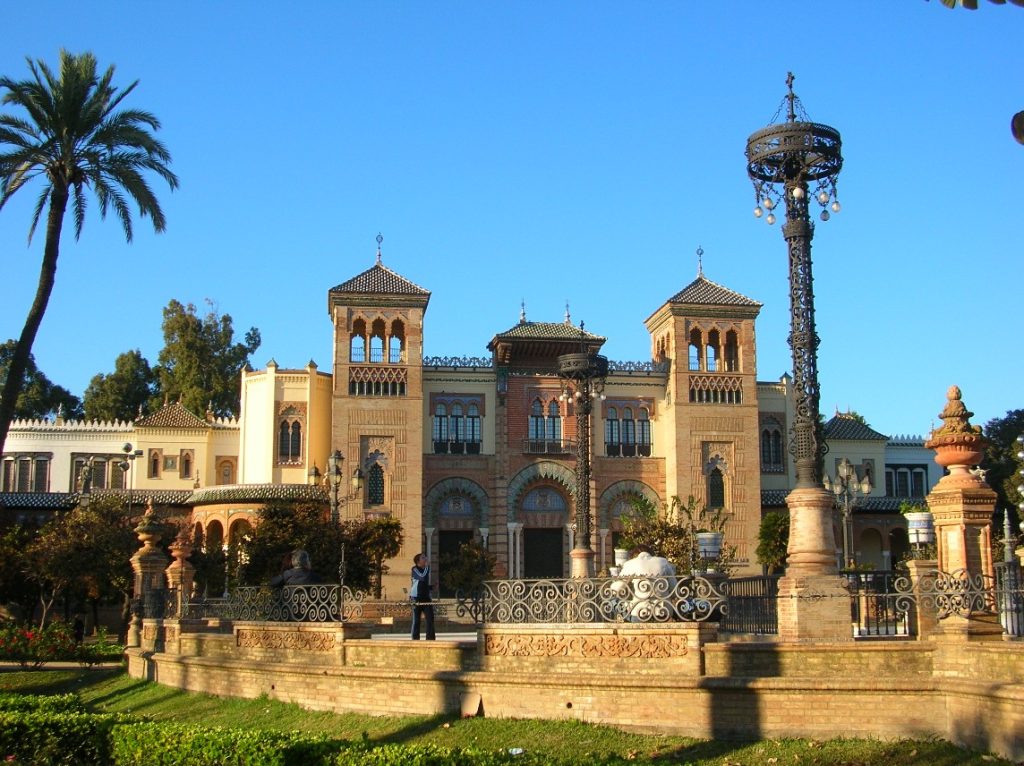 Strolling while listening to music or taking pictures of the surroundings is perfect for people who travel alone and want to spend some alone time by themselves. And what better way to do it than in one of the most beautiful parks you've ever seen?
Maria Park is a vast green space full of hidden gems. In the shade of the trees and surrounded by fragrant plants, you will find benches where you can sit and contemplate the marvellous landscape.
If you still want to continue your visit after your relaxing stroll, stop by Plaza de España. It's just a minute from the park and is also a wonderful place to take the best souvenir photos of your trip.
Get away from the crowds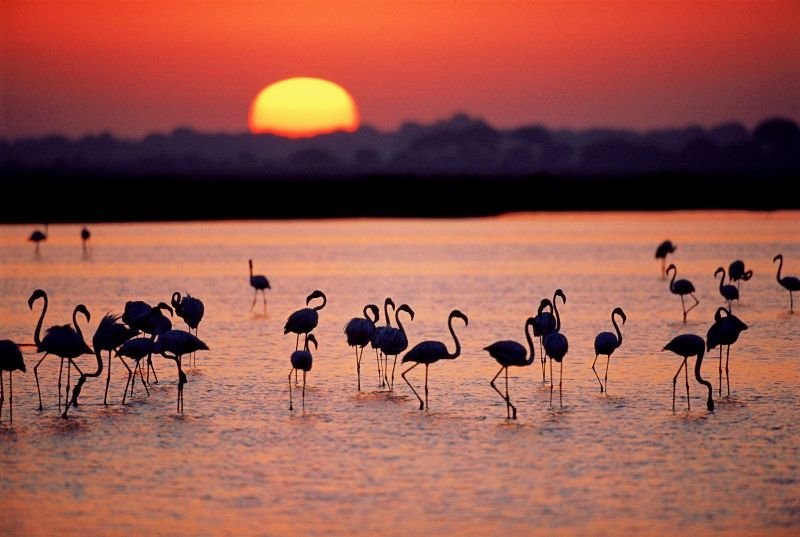 It is possible that one of the main reasons for travelling alone is to seek some peace and quiet, away from the stresses of everyday life. That's why we couldn't miss this What you can do as a solo traveller in Seville one, plans for when you just need to relax.
Seville is a city where people live on the streets. And although we love this energy, we know that sometimes we also need to get away from it all.
That's why a trip away from the city is ideal to disconnect and recharge your batteries. If you like nature, we recommend a day trip to the Doñana Park. It is not far from Seville and you can enjoy the tranquillity that only nature can offer.
Discover Seville's Jewish quarter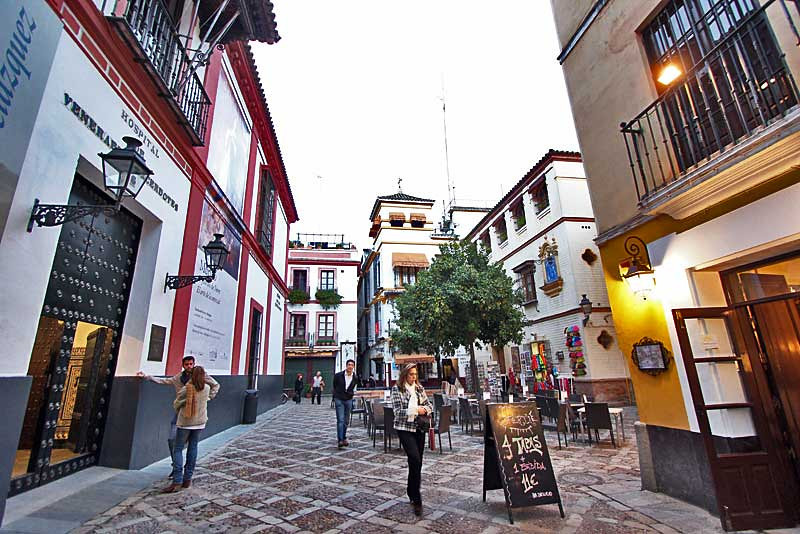 Do you want to travel back in time and feel as if you were in a history book? Seville has the perfect place for that. Santa Cruz Quarter, the city's Jewish quarter, is the legacy that the Jews left to future generations of Seville.
Located in the city centre, this neighbourhood has a special charm that will make you want to wander through its streets. The Patio de Banderas, the Calle Agua and the Jardines de Murillo are just some of the things you can see when you enter this quarter.
Don't forget to ask someone to take a picture of you under the arch of the Calle Judería, the entrance to the patio de Banderas!
Explore Triana quarter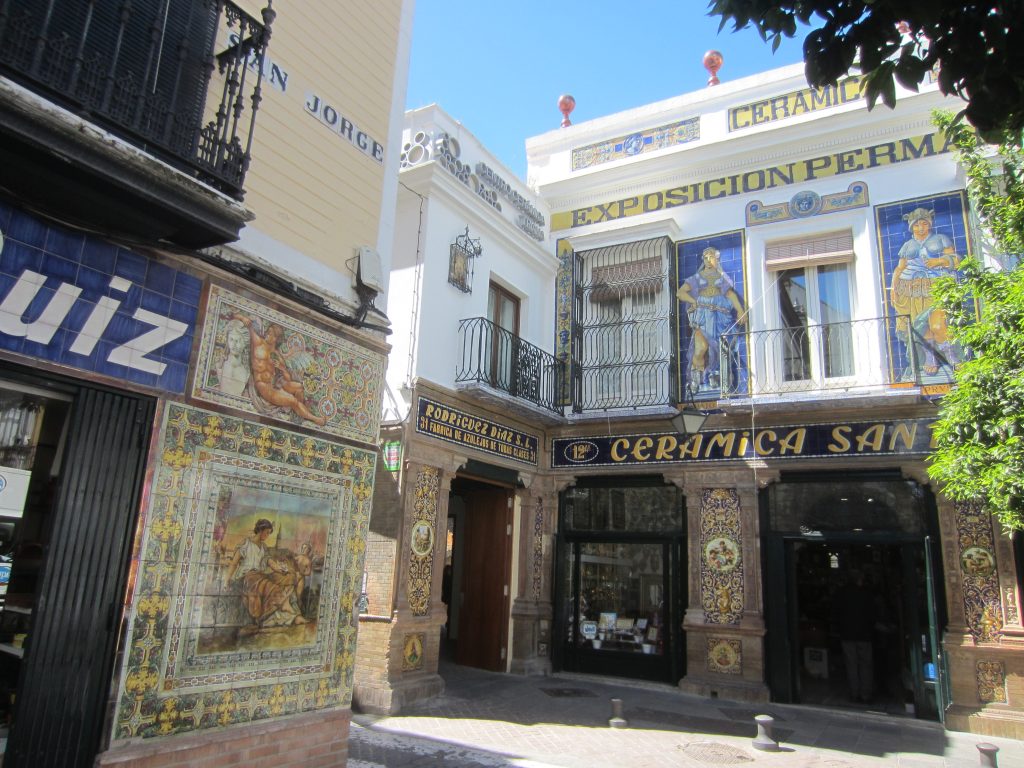 Are you still wondering what you can do as a solo traveller in Seville? Well, wonder no more because here we bring you one last idea to make your trip complete.
Triana is undoubtedly the most famous neighbourhood in the city of Seville. Famous for its market, ceramics and tablaos for flamenco shows, this district is ideal for just wandering around.
Cross the Triana Bridge into this city of its own and discover the hidden gems of this neighbourhood. Don't leave without trying the incredible food in its bars either.
Now that you know what you can do as a solo traveller in Seville, don't wait for a second longer and start planning your trip to this beautiful city!
If you need recommendations, tips or any other information don't hesitate to contact us. We will help you with everything.