If it is your first time visiting Seville and you have no idea about which places and monuments you should visit, Not Just a Tourist has the perfect vacation plan for you. Here you can find out about the 15 tourist attractions in Seville, Andalusia to be able to say, "I have seen it all"!
1. Plaza de España
Located inside the Parque de María Luisa, Plaza de España is considered the most famous square in Seville. Designed for the Ibero-American exhibition in 1929, this semicircular square stands out not only for its impressive scale but also because of its magnificent style and decoration. With a monumental fountain in the center, the square presents balustraded balconies of a Renaissance Neo-Moorish-style building. It receives the nickname of Venice of Seville because of its canals and bridges.
So, continue reading to discover the 15 tourist attractions in Seville, Andalusia.
2. Parque de María Luisa
However, if you want to escape from the hubbub of the city and relax, María Luisa Park is your place! In front of the Plaza de España, the María Luisa park is the green oasis you need. Full of fountains, ponds and small lakes, María Luisa Park is considered one of the primary public parks as well as one of the most important ones in Seville.
In 1929 and together with the Plaza de España, they were the site of the Exposiciones Universales. For that event, some transformations took place. Today, it is a real botanic garden. But, it is not all about flora and fauna, it is also home to some important monuments, museums and sights. Take a walk along the park to discover its hidden places!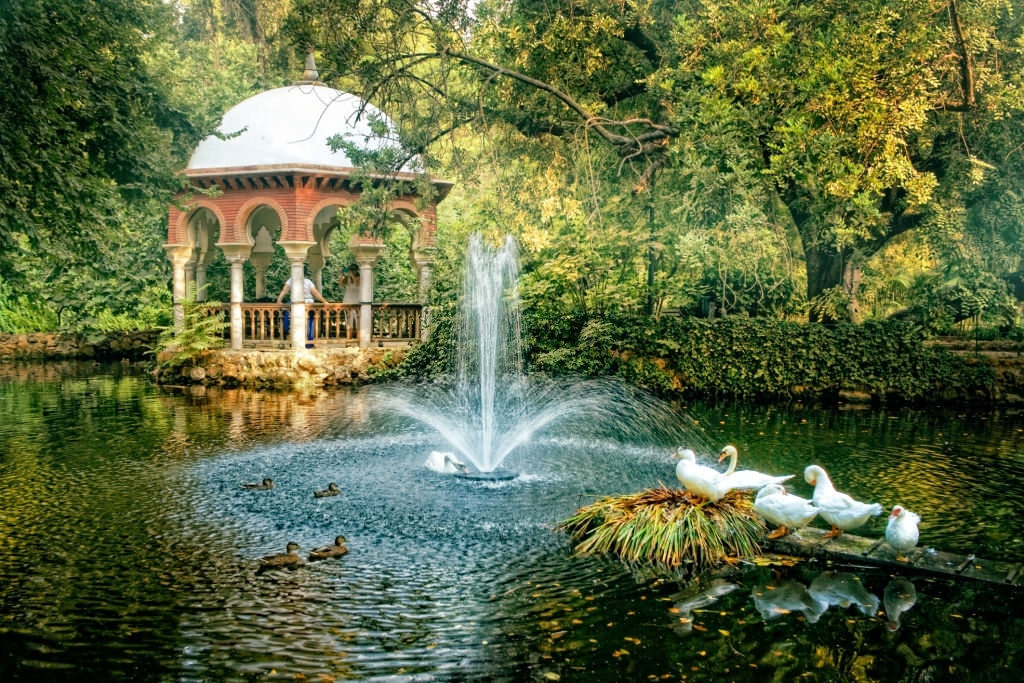 3. Catedral de Sevilla
Although the official name of Catedral de Santa María de la Sede, the Catedral of Sevilla is the 3rd largest Gothic church in the world. Amazing, isn't it?
It was built in the 15th century on the remain of a Mosque and a former roman temple and it took more 100 years to finish it. Recognized as UNESCO World Heritage, the Catedral was built to demonstrate how powerful Seville was at that time. Its impressive scale as well as its art treasures make this Catedral a must vist.
So, are you sure you want to miss one of the 15 tourist attractions in Seville, Andalusia?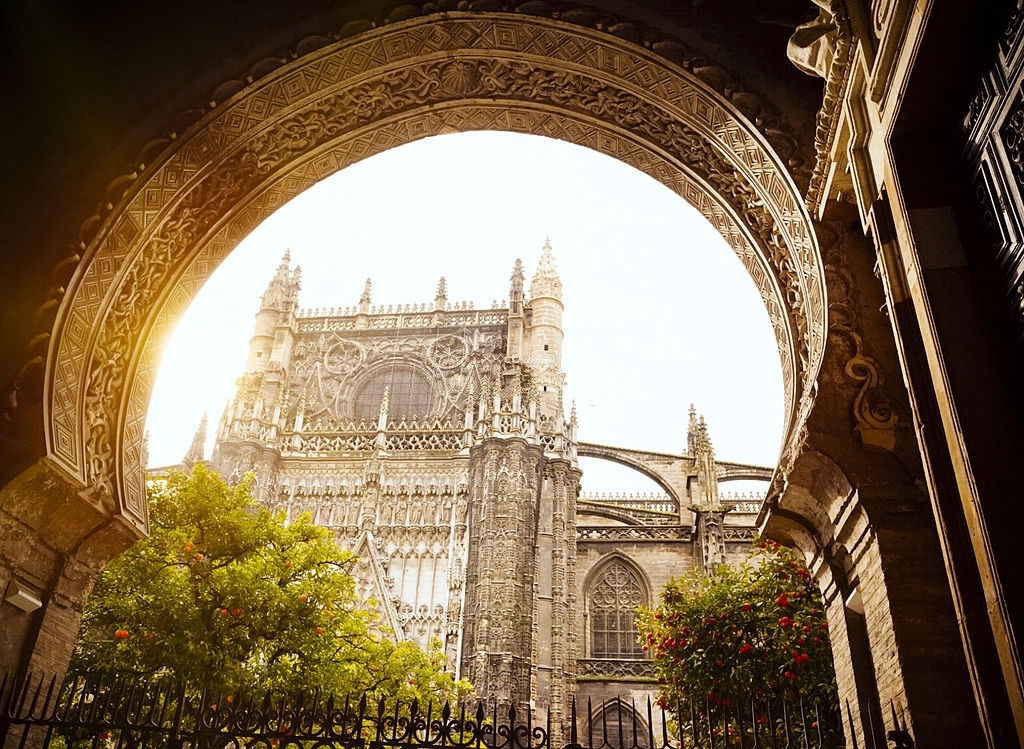 4. Giralda
The Giralda is Seville's Catedral bell tower. Did you know that where nowadays the Catedral stands there was once a Moorish mosque that was built by the Almohads dynasty? At that time, the Giralda was the minaret of the mosque and in the 13th century, after the mosque was destroyed, this bell tower was one of the two parts that survived.
So, if you want to admire and enjoy some impressive panoramic views, you should go to the top of the Giralda to see the whole city. Here you have the 3rd tourist attraction in Seville, Andalusia.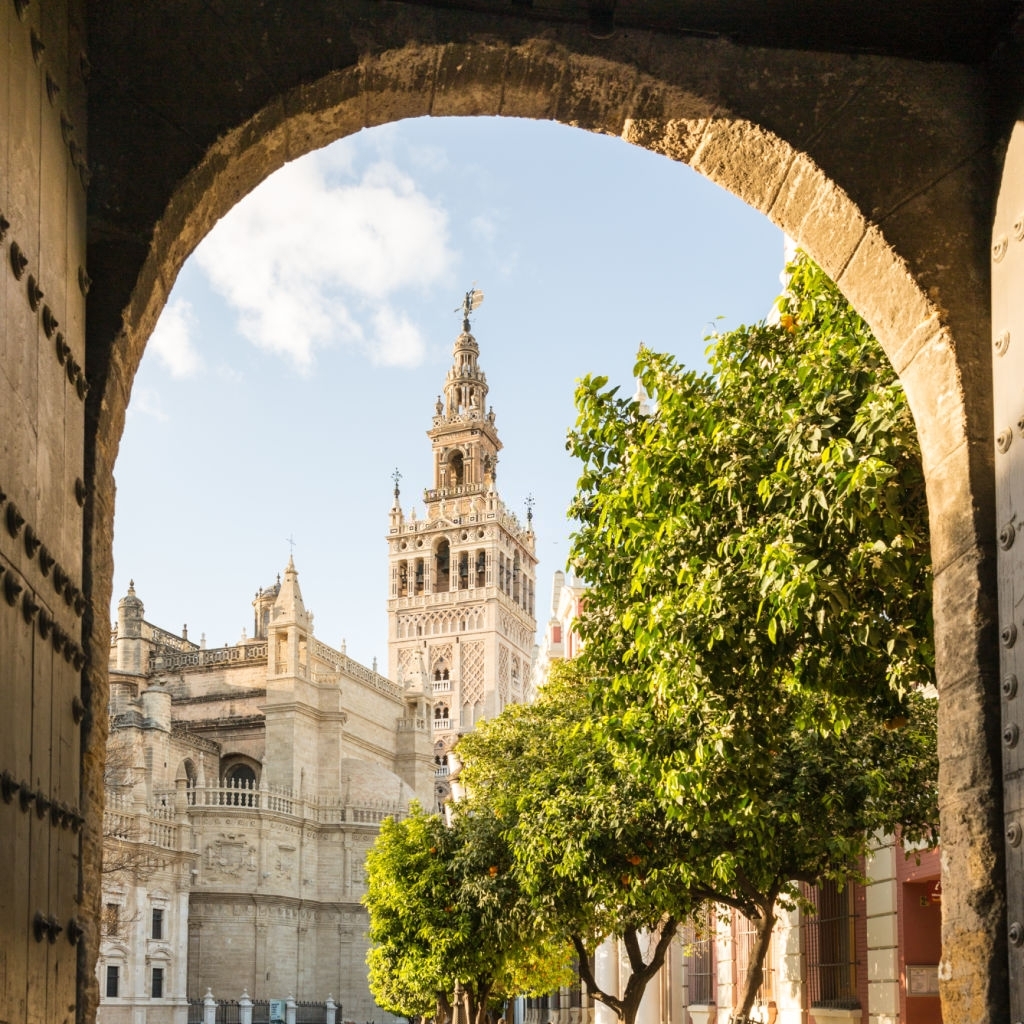 5. Real Alcázar de Sevilla
Very close to the Catedral and the Giralda, the Real Alcázar of Seville is another UNESCO World Heritage. It was originally used as a medieval fortress for the Moorish rulers, the Alcazar is nowadays a complex of palaces, gardens, and patios that represents the magnificence of the Mudejar art.
Undoubtedly, if you wish to take amazing photographs and admire some picturesque patios, we recommend you have a look at the Patio de las Doncellas. There, its ponds, arches, and plasterwork will captivate you!
You can also book your private tour and discover the hidden histories and curiosities of the Alcazar Palace.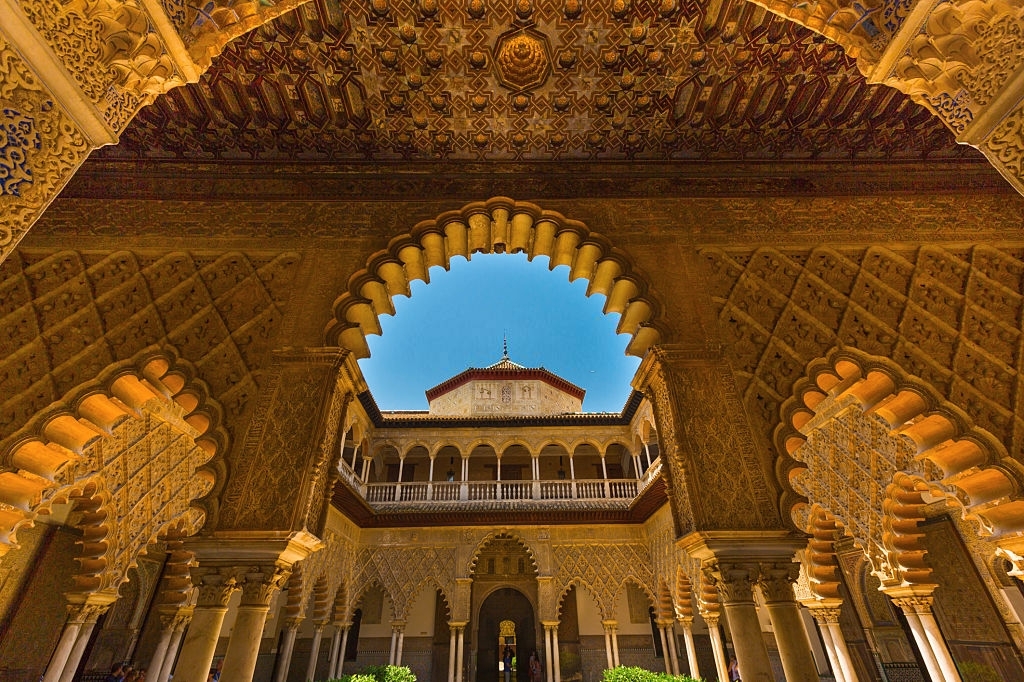 6. Casa de Pilatos
Dating back to the 16th century, this splendid palace is located in the Santa Cruz district of Seville. Its name, Casa de Pilatos, refers to the original owner's son who pilgrimaged to Jerusalem. Moreover, it is believed that it is a replica of Pilato's house in Jerusalem. This palace combines different styles: Gothic, Mudéjar and Italian Renaissance styles, among others. Being one of the most preserved buildings from that time, Casa de Pilatos is a must-see site. With its superb patios as well as its gracefully decorated gardens there are high chances you won't like your own house back home anymore.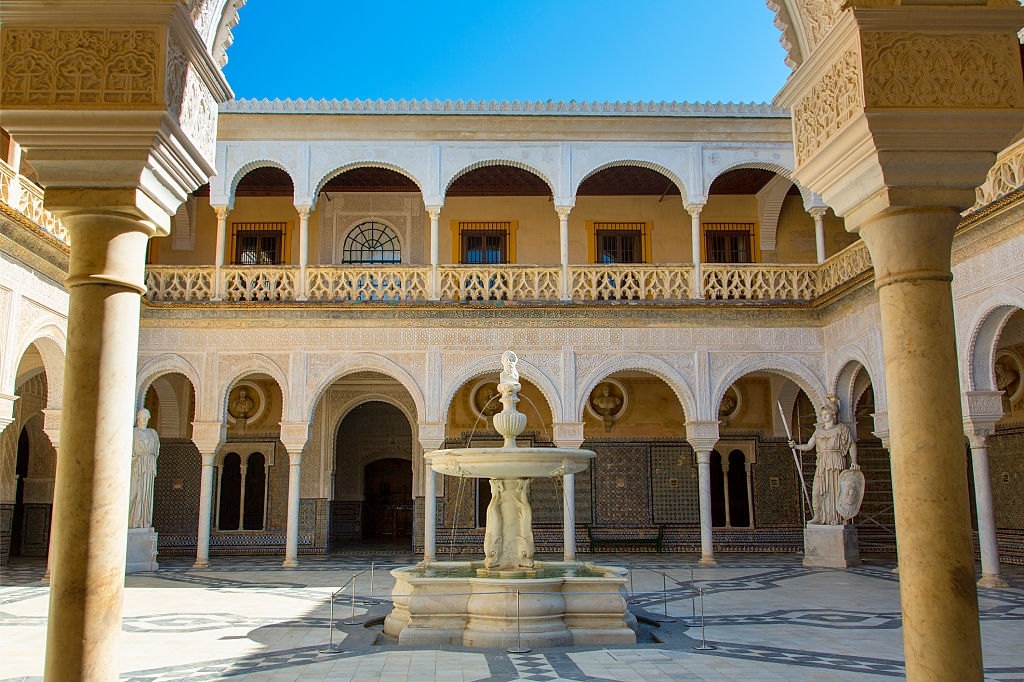 7. Barrio de Santa Cruz
In the heart of Seville, the ancient Jewish quarter is nowadays one of the most charming places in the whole city and also one of the most touristic ones. Its narrow and cobblestone streets and innumerable plazas and patios as well as its whitewashed or colorful houses decorated with flowers will make you feel the real atmosphere of Seville's old quarter.
Its narrow and hit-and-miss alleyways are one of the most unique characteristics of the Barrio de Santa Cruz.
But, don't worry about how far it is or how much time you will have to walk to arrive at Barrio de Santa Cruz. It's just a few minutes away from the Alcazar Palace and the Catedral.
Stroll around to discover some of its courtyards and famous streets and enjoy its cultural richness. Undoubtedly, this is one of the must-see tourist attractions in Seville, Andalusia.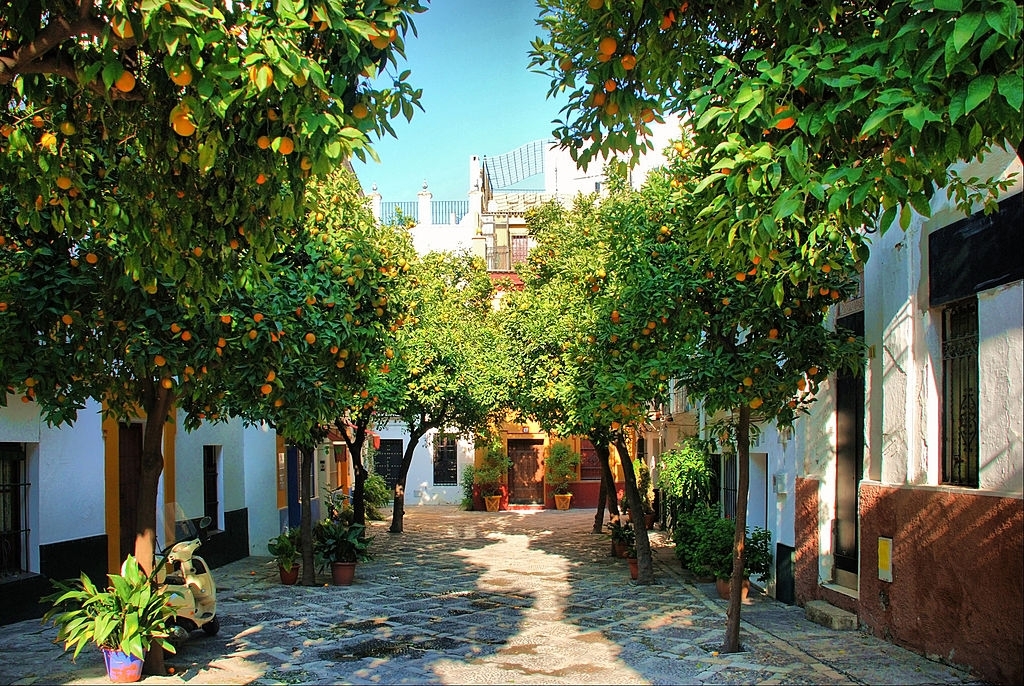 8. Metropol Parasol – Setas de Sevilla
Located in Seville's old district, Metropol Parasol is the most peculiar monument in the city. Built in 2011 and also known as the mushrooms, it is the largest wooden building in the world. It features six enormous umbrella-shaped structures and it is home to a market, an antiquarium, a restaurant and an open-air plaza.
So, here is a little tip for you, if you are looking for some incredible panoramic views of the city, this is your place! Climbing to the top you will enjoy and admire a 360-degree view of the whole city. Here comes another treat for the sunset lovers.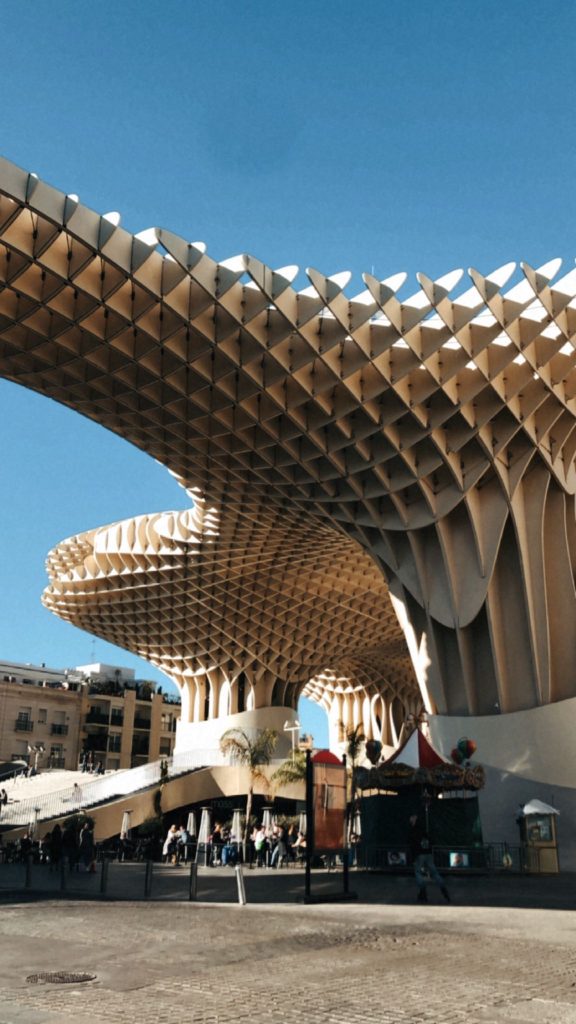 9. Torre del Oro
Also known as Golden Tower, Torre del Oro is located next to the banks of the Guadalquivir river and represents exactly the purpose of its construction. Built in the 13th century, the fortress strengthened the city's military defenses. At that time, it was linked to another tower on the other side of the river, then it became a prison and nowadays it contains inside a small naval museum.
Many think that it was a storage for the gold coming from the Americas. As nice as it might sound the truth is that it was decorated with gilded tiles which had a golden glow and gave their name to the tower.
Would you like to enjoy some panoramic views? Go to its terrace to admire some nice views of the Catedral, the river and also Triana's district.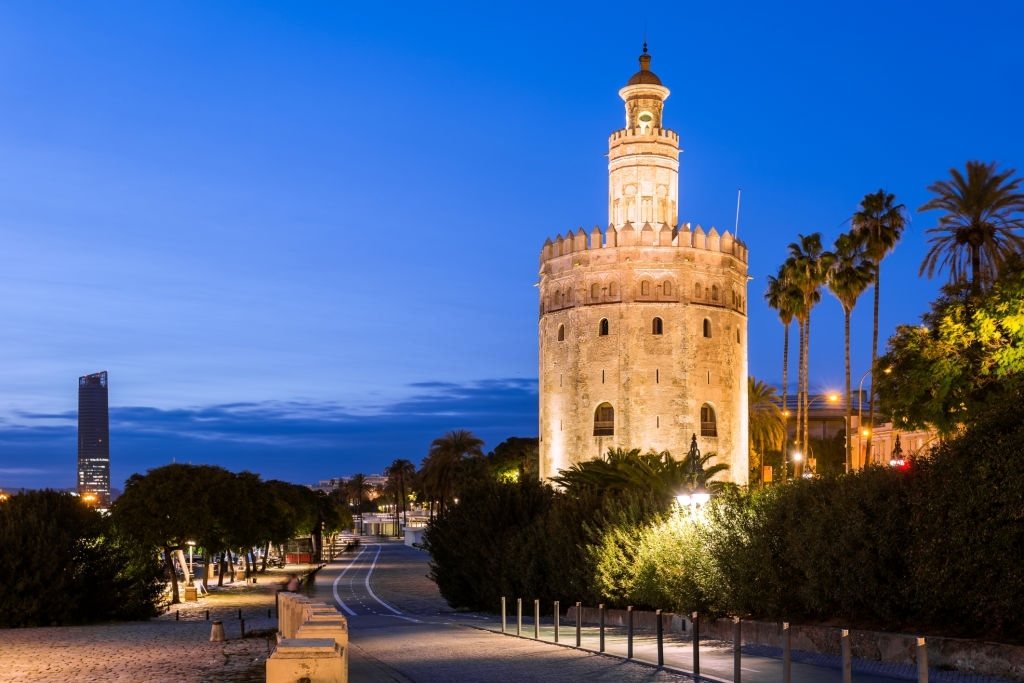 10. Plaza de Toros de la Real Maestranza de Caballería de Sevilla
For those interested in bullfighting's tradition and history, the Real Maestranza de Caballería of Seville is a must-see visit. It is the largest and one of the oldest bullrings in Spain as well as the most important one. The largest bullfighting festival in the world is held every year in the Real Maestranza de Caballería. Here is a little tip, this festival happens during the infamous April Fair.
Undoubtedly, its Baroque design with an oval-shaped ring makes it an emblematic and unique landmark in the city.

11. Barrio de Triana
Home to many sailors, singers, gypsies or flamenco dancers in the past, the Barrio de Triana is a historic quarter of Seville. Just like the Barrio de Santa Cruz, it also showcases some alleyways and cobblestone streets. Triana was a lively working-class neighbourhood becoming quite popular now with tourists and locals.
But, just crossing the famous Triana bridge or Isabel II bridge, you will reach the other side of the river called Triana. For centuries its neighbours used to create Andalusian ceramics. Therefore, some of Triana's streets are well-known nowadays for their azulejos (tiles).
Stroll around Calle Betis to taste some of the typical and most traditional Sevillian tapas with great views over the river, Gold Tower and Giralda. However, the quality of the tapas cannot be always as good as other areas as this street is a major hang-out place for tourists.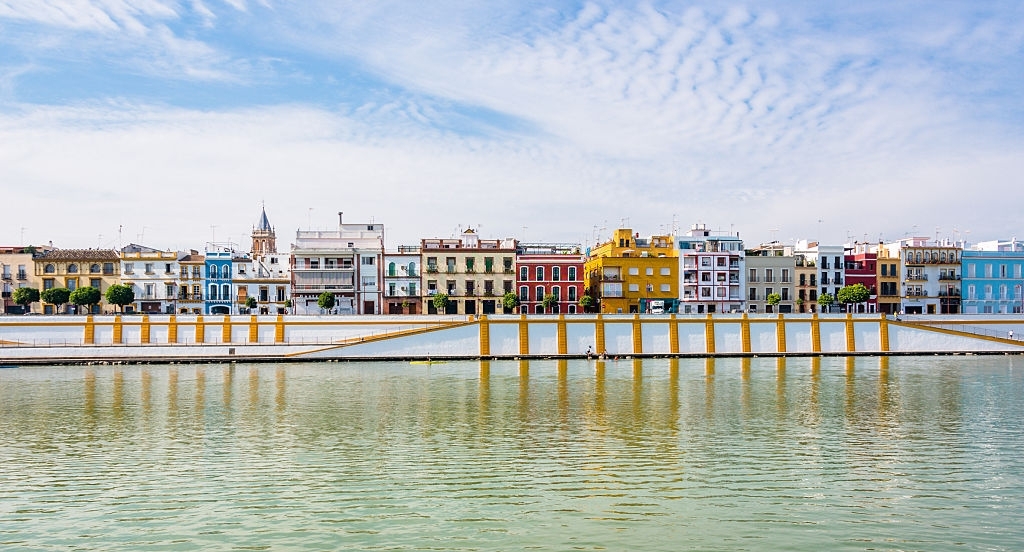 12. Semana Santa
The Semana Santa, also known as Holy Week, is one of the most important and renowned Sevillian festivities together with the April Fair. For centuries the cofradías and hermandades (Catholic brotherhoods) from different parts of the city have participated in the processions.
The main one takes place on Good Friday morning and the ceremony is held in the Cathedral. If you like the crows and a very special ambiance we strongly recommend you to visit Seville at that time of the year, it doesn't matter whether you are religious or not, the atmosphere and the emotions will surely captivate you.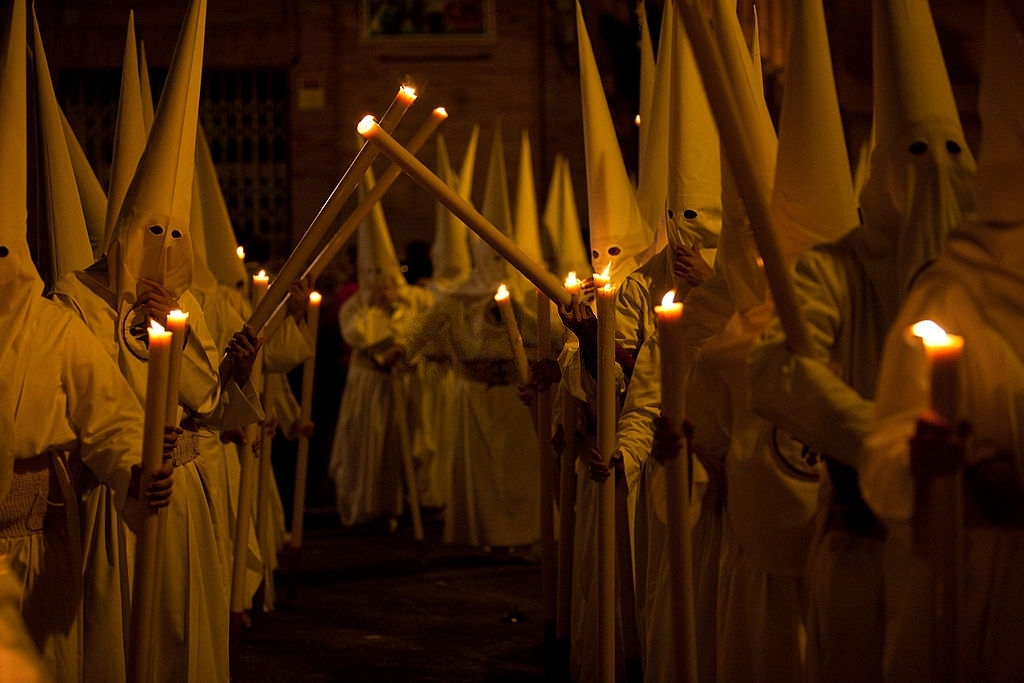 13. Flamenco shows
Together with bullfighting flamenco is an essential part of the Andalusian culture. Flamenco is not only a dance but a type of music with roots in Indian, African, Islamic and Jewish roots so that an authentic flamenoco show has to be part of your vacation plan in Seville.
There are plenty of places to see live and direct flamenco shows in Seville, but without any doubt, Triana has made itself as a big reference for less touristy and more spontaneous flamenco. Book your private tour to discover all about flamenco and enjoy an intimate show.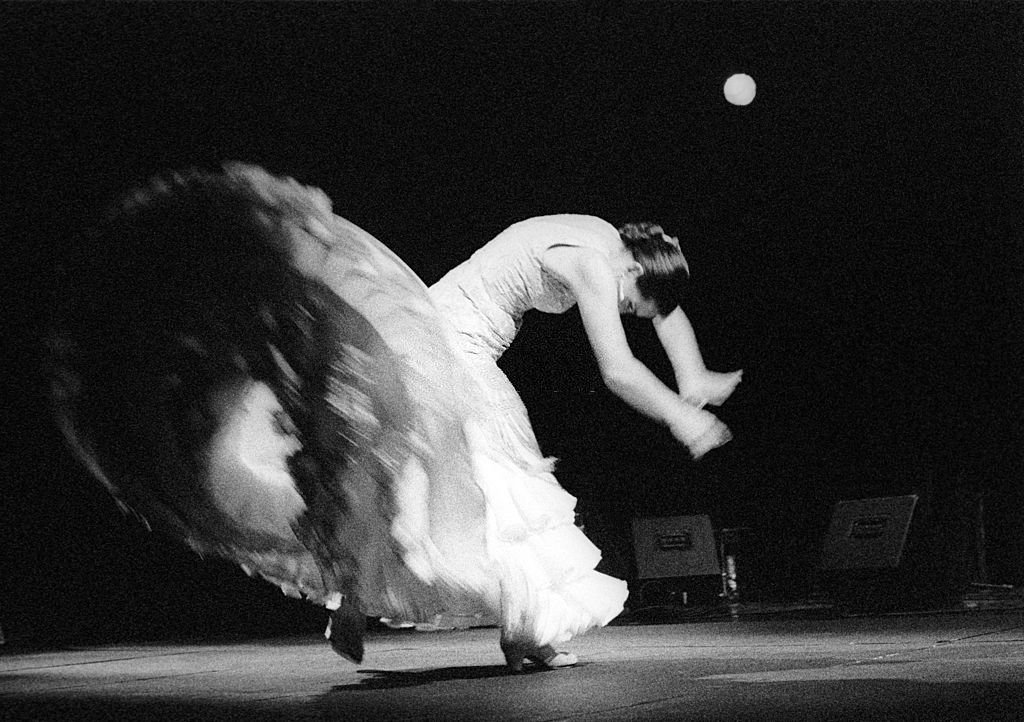 14. Iglesias y Basílicas
All the previous attractions are highly important and well-known when we talk about Seville. However, as it has been already exposed, religion is another important aspect of Seville. It has shaped its culture, architecture and traditions. As such Seville is gifted with plenty of churches and basilicas which turn the city to an open-air museum.
If you are around the Cathedral check San Salvador church. This beautiful Baroque church should be a must-stop. But, if you happen to be there on a Friday afternoon around 2-3 pm, you might find it difficult to continue with your urban exploration as many people father here for an after-work kind. ofparty. If we focus on Triana, Iglesia de Santa Ana should be your priority. It is considered the most important one in this neighborhood.
Have you heard of the infamous Macarena song? Make sure to visit the Macarena neighbourhood the Basilica de la Macarena. You can decide if you want to dance there or not! This church can be combined with a visit to a walk in the San Luis street and the remains of the old city wall as well as the Macarena gate that was the entrance to the walled city in medieval times. There are many monasteries where you can also get lucky and knock at the door to get some homemade sweets prepared by the nuns. If you feel like getting away from big monuments and explore the quiet and Bohemian areas and pay a visit to the nuns to taste their sweets or talk to the artists still carrying out archaic jobs you can try this off the beaten path tour.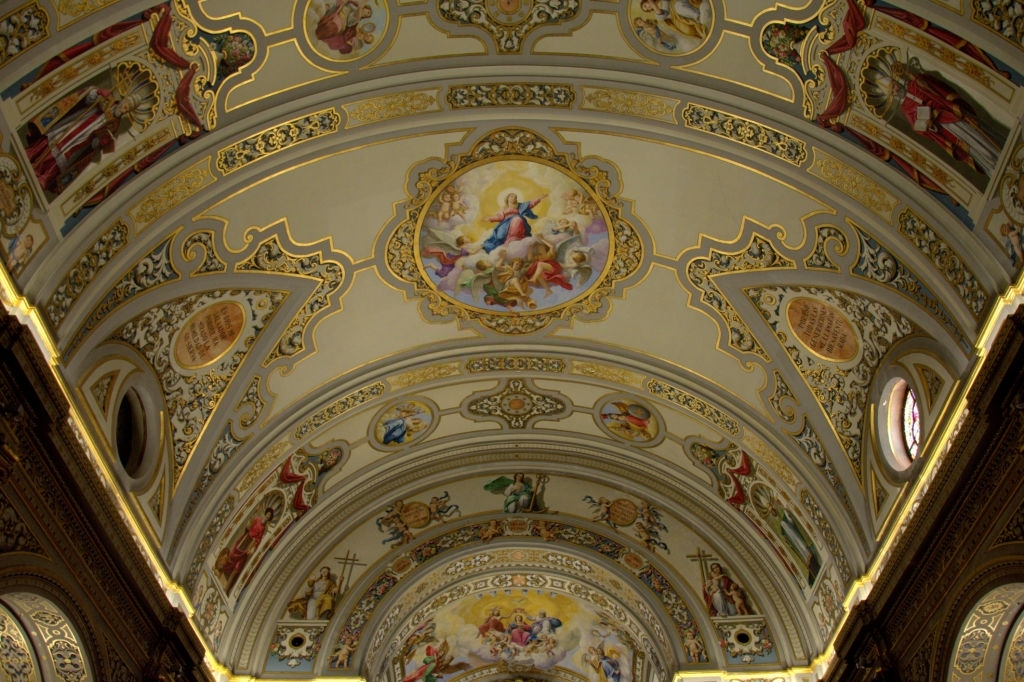 15. Tapas tour
We all know that monuments and art are important, but what about gastronomy and tasting the traditional tapas and flavours of Seville? Definitely, it's the perfect plan to do once in Seville. Is there a better way to finish a cultural day than savoring some of the most typical Spanish dishes? You can combine this amazing plan with a flamenco show, with a walking tour or just while you stroll around a new area chose a bar and sit down to sip on your cold beer or refreshing sherry. There is no excuse, it's time to eat, it's time to try tapas such as the famous tortilla de patatas, montaítos, pescaíto frito or caracoles. Take note of it and add it to your list of the 15 tourist attractions in Seville, Andalusia.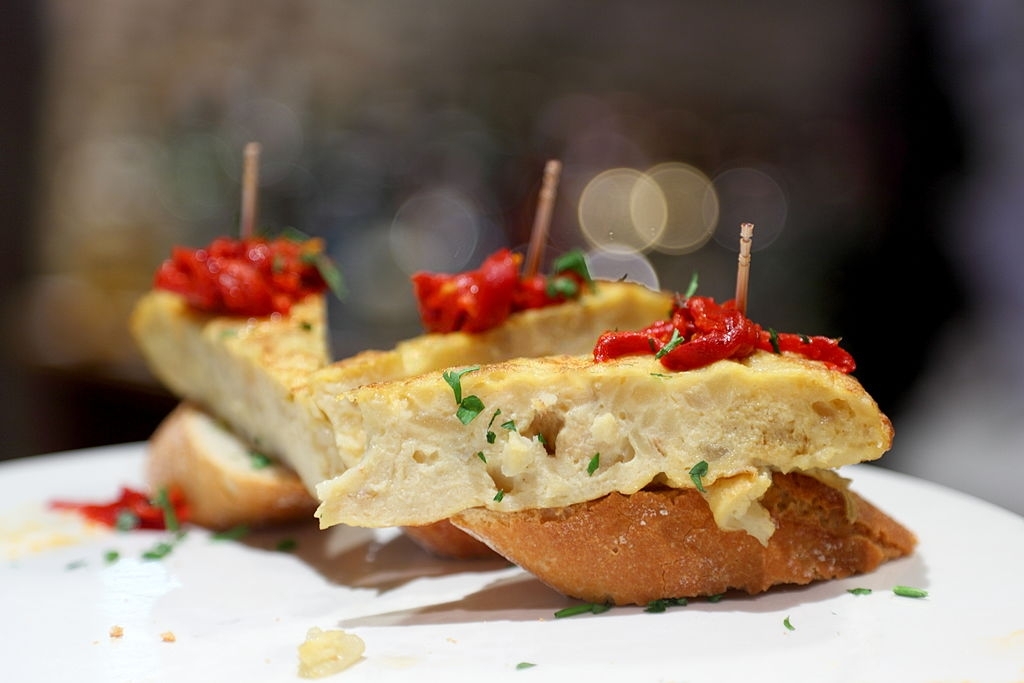 In short, as you see Seville is a city full of things to do and visit. There are lots of plans to guarantee an exciting and memorable holiday here. Let's embark on the real Andalusian experience and learn all about the Sevillian culture, traditions, and of course, flavors and rhythms.