Do you want to take your kids on a road trip, but don't know where to begin? No idea about journey times or how to rent a car? Maybe you're worried that you won't be able to keep the kids entertained. These are all common concerns, but a road trip is an excellent way to ensure a holiday is specifically tailored to your needs and desires. That's why we've designed the best family road trip Itinerary through Spain from the UK with all the little details taken care of. We'll help you hire a car and plan a trip that is fun and friendly for all the family. Sit back and relax as we take you on the holiday of a lifetime!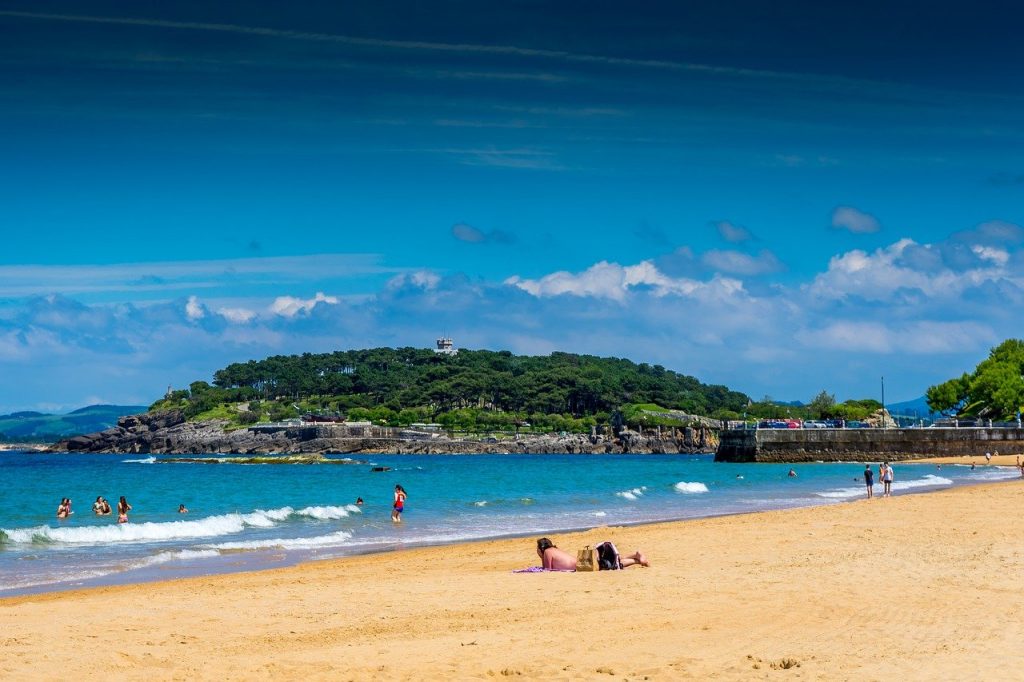 Fly from London to Santander
Starting off in the north of Spain, we will arrange a car hire for you so that you can begin your trip. We recommend staying in Santander overnight to get your bearings before you journey onwards. Santander is a lovely city to begin getting to know Spain as you can enjoy its beautiful beach Playa del Sardinero, its famous palace (Palacio de la Magdalena) and a plethora of museums. The museum of Prehistory and Archaeology is also ideal for younger kids, with plenty of archaic monuments and artefacts to wonder at. Santander is an excellent first stop for an introduction into Spain's culture and will have you itching to move on to the next stop of the tour!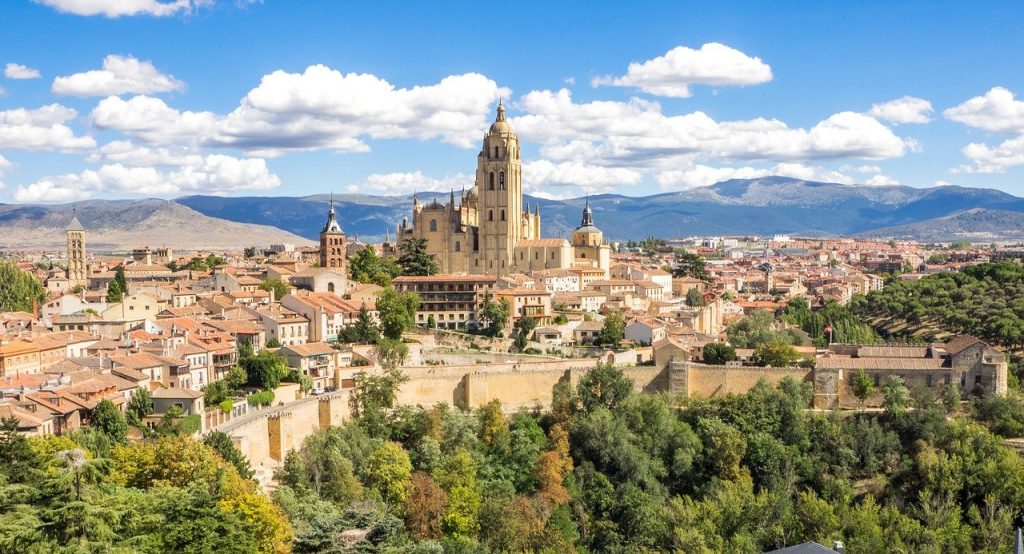 Drive to Segovia
From Santander, you can drive 3hr 35 minutes to the enchanting city of Segovia. Due to its fairy tale beauty, Segovia is sure to be a firm favourite for all the family. The history lovers can marvel at the impressive Roman aqueduct dating back to the first century. The Alcazar of Segovia is unlike any other in Spain, looking like a Disney palace, younger kids can enact their favourite stories. For the adults, wander through Calle Real de Segovia, a succession of pedestrian streets that lead to the old Jewish quarter. Here, you can enjoy the romantic atmosphere by sampling the finest local restaurants and bars. This is the perfect place to either stop off to stretch your legs or stay overnight to take things slow. The beauty of the road trip is that you can take everything at your own pace!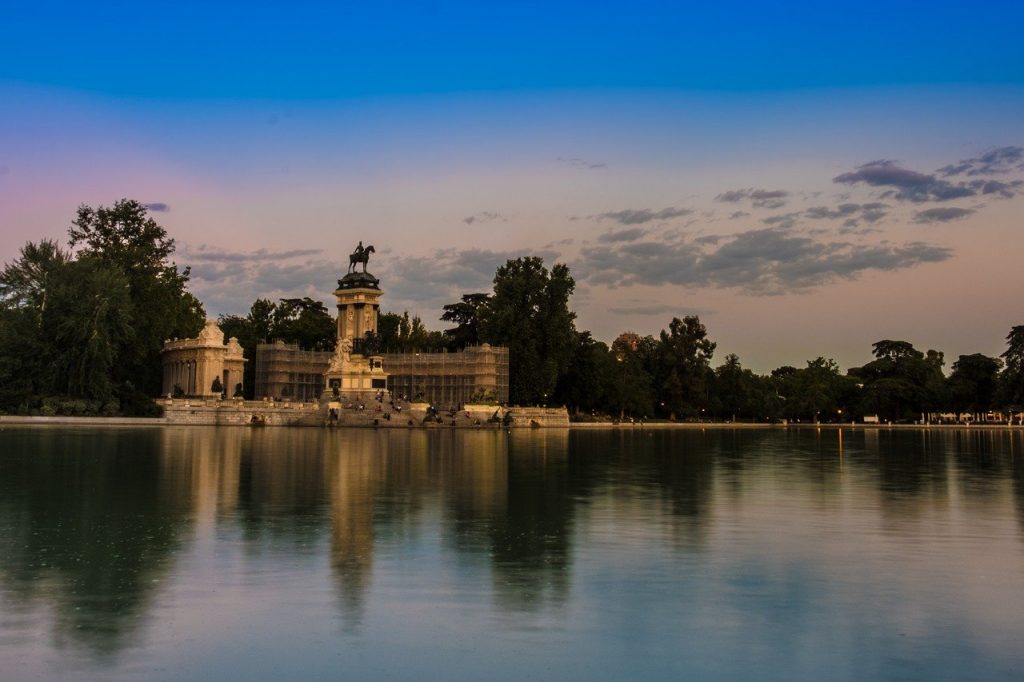 Spend two days in Madrid
After Segovia, enjoy the short one hour drive to Madrid! This city needs no introduction. The best family road trip itinerary through Spain has to include Madrid. Spain's diverse capital has a wide variety of entertaining activities for kids, teenagers and adults alike! For the young ones, visit the adorable Casa Museo de Raton Perez. Spanish children don't give their teeth to the tooth fairy, instead Perez the mouse collects them! This museum is a fascinating and engaging way for young children to learn about a new culture. The Prado Museum is one of the most famous attractions in the city, but did you know they also have a guided kids tour? You can discover grand works of art altogether without anyone getting bored!
On Day two, prioritise the outdoors! Madrid's zoo in Casa de Campo and Retiro park are great places to spend time together. Take a picnic or a gentle cruise down the lake in a picturesque rowing boat. If you'd like something more active, why not try a bike tour? We can easily arrange these for you! Bike tours are a great way of getting to know a big city quickly as well as providing a fun opportunity for family races. As well as these activities, make the most of the thriving food scene! Try the famous Madrid Stew or Calamari Sandwich. If your kids are at the picky eating stage, we're sure you'll be able to satisfy them with some yummy churros! We guarantee you'll have happy memories for a lifetime from this wonderful, vibrant city.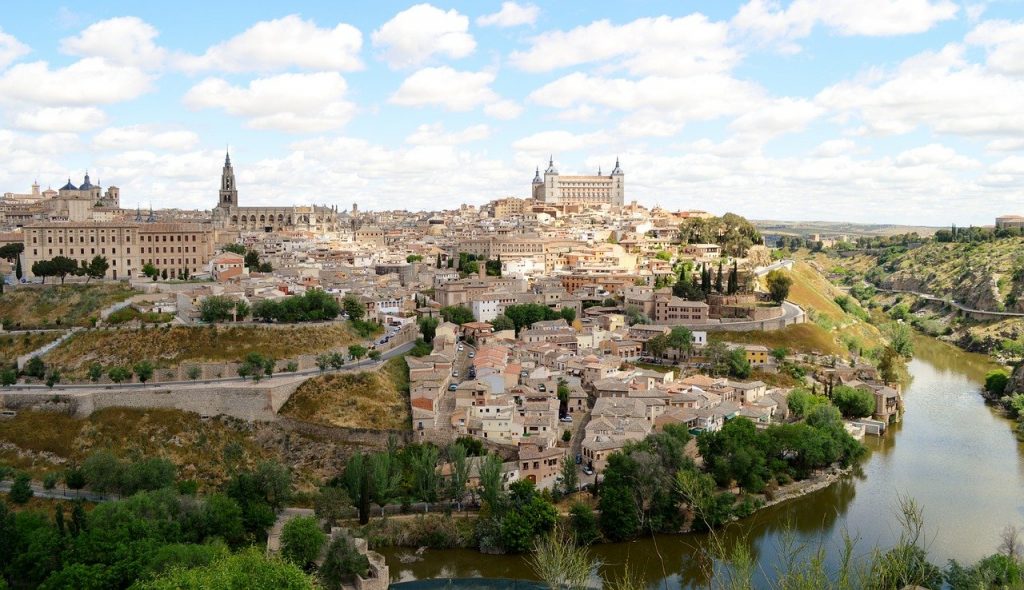 Stop off at Toledo
We recommend you stay three nights in Madrid before beginning the journey to the South. On your way, make sure to take a detour in the beautiful city of Toledo less than an hour's drive from Madrid. Surrounded by stunning views of the country, Toledo is the perfect place to get some fresh air. Head to the Mirador de Valle and take in the breath-taking city from this spectacular vantage point. You can also visit the amazing Imagination Station, where you can explore the exciting range of interactive science exhibitions that are certain to keep them busy for a few hours! Alongside these, you can also visit the city's Alcazar and art museum for a sense of the city's UNESCO protected culture.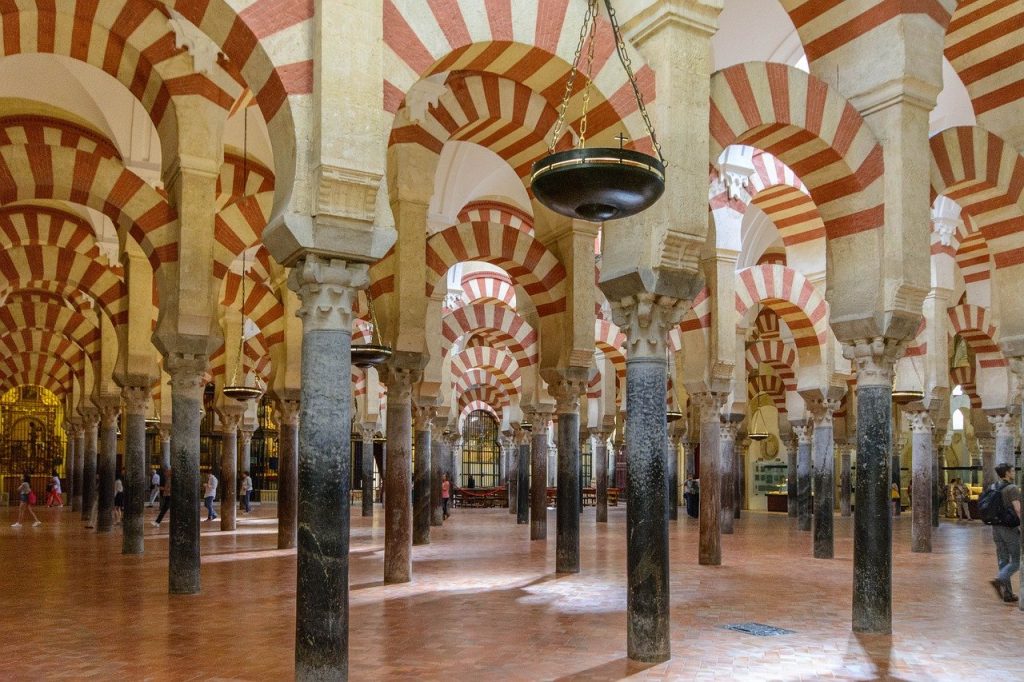 Visit Cordoba
Once you've explored the rich culture of Toledo, you can begin the 3hr 30 minute drive to Cordoba. This is your first stop in Andalusia, the beautiful region of Southern Spain that should be included in every family road trip itinerary through Spain. Cordoba is littered with great historical monuments like the Mezquita, which with its mixture of Islamic and Cristian design, is unlike any other historical monument you'll encounter in Spain. Walking under the famous red and white arches, you can wonder at the amazing architecture! If you travel in summer, make sure to check the beautifully flowered patio displays which are unique to the area. This will be something entirely new for the kids to see! We recommend staying one night in Cordoba before heading to sunny Seville.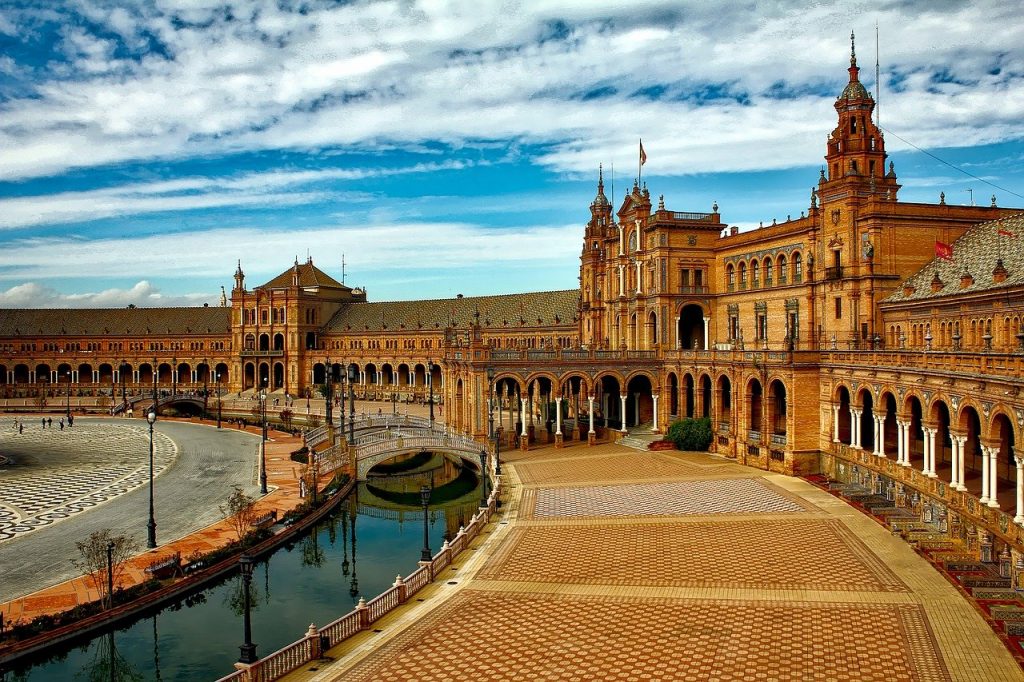 Spend three days in Seville
Seville is the capital of Andalusia and one of the warmest cities in Europe. As a result, it's a hugely popular tourist destination with enough to keep you busy and entertained for at least three days. Some of the best activities for kids are visiting the Royal Alcazar and Plaza de Espana. On day one, you could visit both of these famous locations, known for their depiction infilm and television. The Royal Alcazar was used for Game of Thrones and the Plaza de Espana was used for Star Wars, so the kids and teenagers will love exploring these fantasy worlds in reality. Next to the Plaza de Espana is the Maria Luisa park, where there's ample space for running around and family picnics. For something fun and interactive, take the kids to the Plaza de America where they can feed the many doves that reside there.
Are you an adventurous family? On Day two, you could try paddle surfing or kayaking! Seville has many water sports on the river Guadalquivir suitable for all ages. Or take a thrilling horse-riding experience! You can ride through Andalusia's beautiful countryside and the kids can pretend to be the hunted outlaws of days of old. Their imagination can run wild as well as learning a new skill. There are also no shortages of flamenco dance lessons for those little ones who can't stop moving. On day three, immerse yourself in the local Sevillian culture! Little kids will love getting dressed up and learning the basic steps from a beautiful flamenco artist. Make sure to catch a show on your last evening after enjoying some of the city's delicious tapas. We're sure they'll be ready for bed at the end of such an energetic day!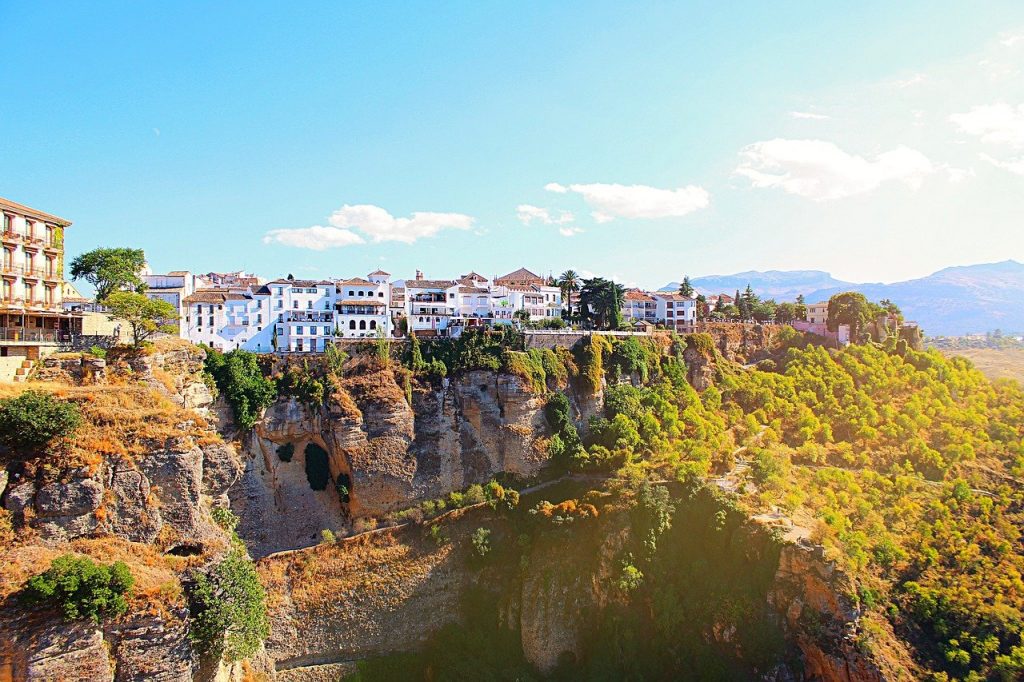 Take a Day Trip to Ronda
Seville is ideally located a short drive from many beautiful Andalusian locations. So, if you want to make the most of your time in the city, why not take a day trip? This is entirely optional but we highly recommend taking a trip to see the white villages of Andalusia. There are many beautiful and popular villages like Zahara de la Sierra, Arcos de la Frontera and Grazalema. However, we recommend visiting Ronda if you are on a tight schedule!
Ronda is an hour and forty minutes drive from Seville. It's renown for its breath-taking beauty, (Hemingway wrote that it was the most romantic town in Spain) something that the whole family can appreciate. To spend your day there most efficiently, we have created this itinerary so that you and the family can discover its romantic charm with ease.
After arrival, head straight to the Puente Nuevo, the bridge that offers magnificent views of the El Tajo gorge! You'll be amazed at the drop, but you can even get a closer look by walking into the gorge along the Camino de Los Molinos. Moving on you could take the kids to see the bullring, home to a historic Andalusian tradition of bullfighting. Ronda is said to be the home of this tradition which makes it the perfect stop on any Best Family Road Trip through Spain itinerary! Introducing kids to a new culture at a young age is very important, so we strongly recommend this experience. Other fun activities include: visiting the Mondragon Palace and the Miardor de Aldehuela viewpoints. With jaw-dropping views, you'll be left with open mouthed wonder on your return.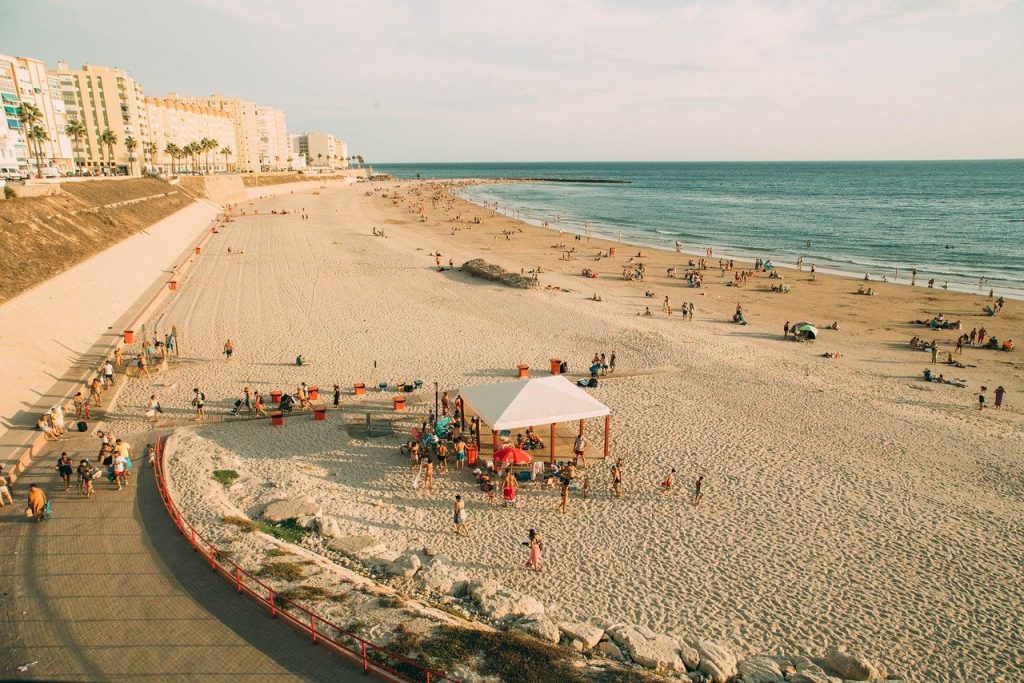 Jerez and Cadiz
No family road trip itinerary through Spain would be complete without a beach. A one hour drive from Seville will take you to Cadiz, a naval port that boasts multiple beautiful beaches. What better way to pass a sunny day in Spain? Let the kids build sandcastles and swim in the sea whilst you relax with a book. If you're still hungry for culture, there's also a beautiful cathedral in the central square to admire! Don't miss the chance to enjoy the exquisite seafood fresh from the coast and use this city to truly relax.
Before you get to Cadiz, you may want to make a pit stop in Jerez. This will be hugely popular for the adults in the group due to their popular sherry production. Sample a tasting so that you'll know exactly which traditional Spanish wine compliments tapas the best. You can also take the kids to visit the Alcazar as well as watch one of the thrilling dressage shows. The whole family will be mesmerised as the horses leap and gallop to the music. This road trip provides fun and education for parents and kids alike!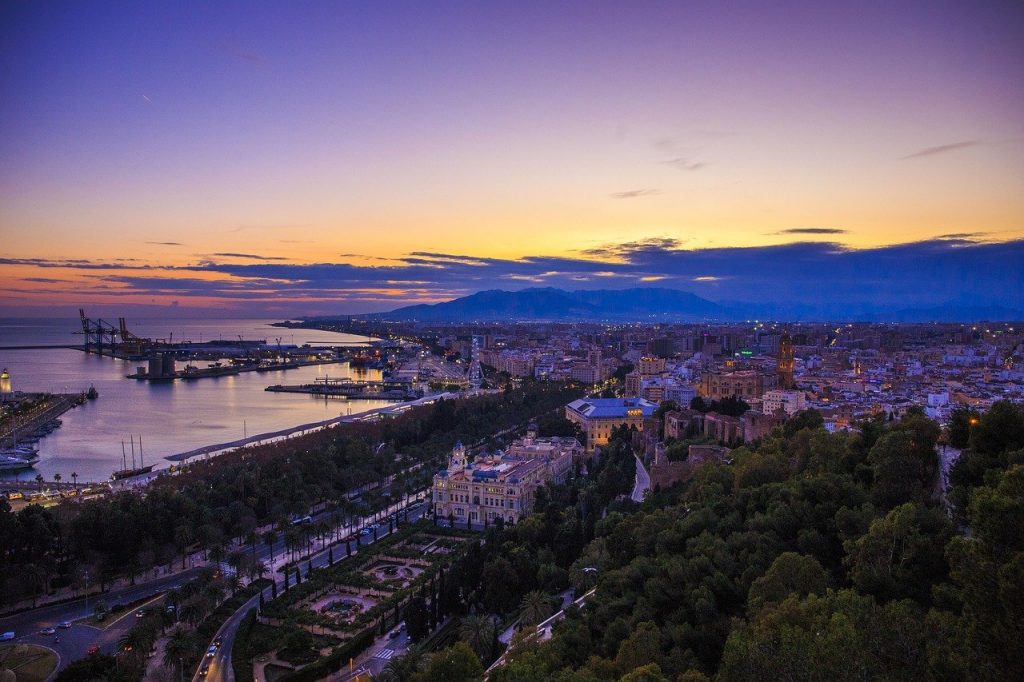 Finish the tour in Malaga
The last tour on this trip is the wonderful city of Malaga! A two and a half hour's drive from Cadiz, Malaga is another city that offers easy access to a plethora of beaches. However, there's so much more to this city than that. Although Malaga is best known for its nightlife, it has a range of family friendly activities. There's another Museum of Imagination, an interactive music museum for the younger ones as well as cool historical attractions to explore. You can visit the Roman Theatre, Museum of Malaga and botanical gardens! Before you go, make sure to watch the sunset over Malaga bay. What better image to finish your fantastic road trip through Spain?
We can arrange for you to drop off your car before heading on your return flight home, so there really aren't any details you need to worry about! Our family road trip itinerary through Spain is a guide and you can make changes to your destinations or duration as you please. Get in touch and we can work together to create a family holiday that will be treasured forever.
Post written by: Rhiannon Morris