Seville is renowned for its stunning Catherdral and delicious local cuisine but did you know it also has a thriving street art scene? The juxtaposition between Seville's ancient architecture and innovative street art makes for a diverse and intriguing urban landscape. From graffiti to commissioned murals, street art is everywhere. Graffiti appears both tolerated and celebrated here. Street art has been used to bring new life to the duller areas of town. Many businesses even choose to decorate their shutters with spraypaint so when they close for the siesta the streets turn into a free art gallery. Follow our guide to Street Art in Seville to discover the most impressive public art in the city.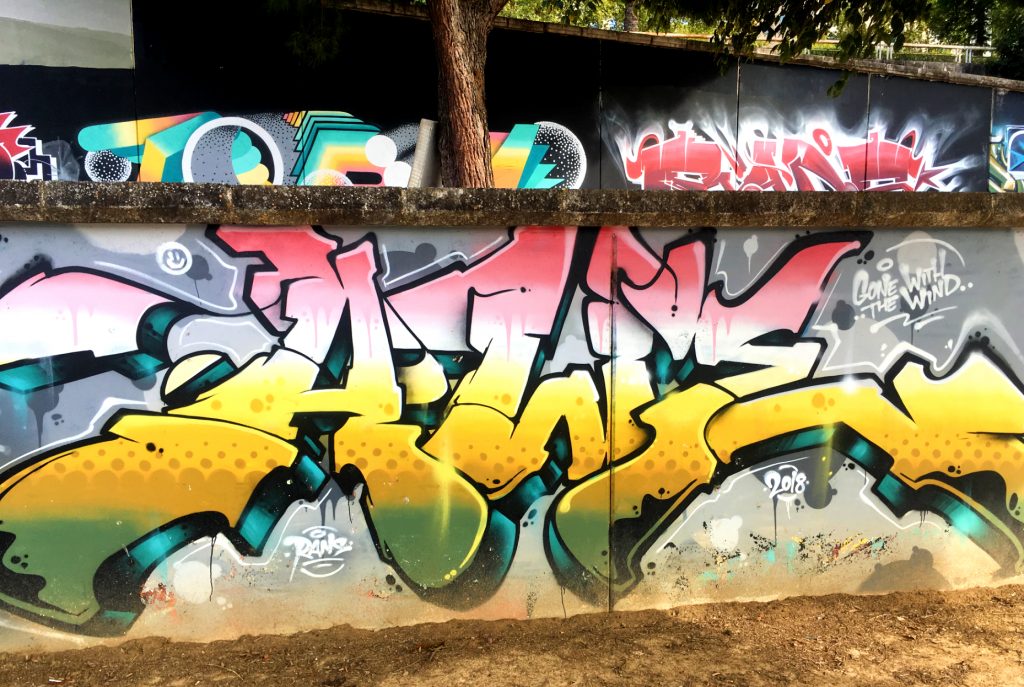 Plaza de Armas
The Plaza de Armas bus station is a hugely popular spot for graffiti artists. The large mural on the station itself was commissioned by the local government a few ago to brighten up the formerly neglected area. The painting of the sleeping boy was created by Raul Ruiz, a prominent street artist from Granada. Ruiz is known as El Niño (the child) because the theme of childhood features significantly throughout his work. This mural is protected, meaning that other artists cannot paint over it. Although unfortunately, some amateur artists have already tagged over the piece. There are further examples of commissioned and protected murals along the car park of the bus station and under the nearby bridge. The skate park next to the bus station is also filled with artwork.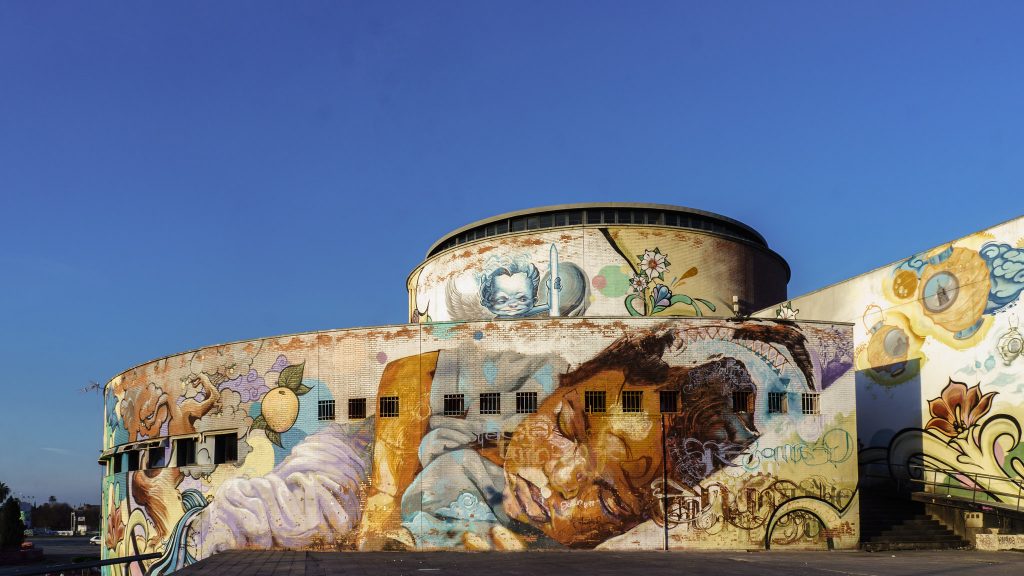 Riverbank
Concentrated along the riverbank between Plaza de Armas and the Alamillo bridge, you'll find some of the best examples of street art. With hundreds of intricate and vibrant pieces, the walls are a living gallery in a constant state of flux as new works appear and old ones are painted over. We recommend hiring a bike and taking the afternoon to explore this area. There are sevici stops conveniently located at both Plaza de Armas and the Alamillo bridge. There are tons of spots to sit, take in the views of the river and to get inspired. If you're lucky, you'll even catch artists at work. After that, cycle to Alamillo park to catch the sunset.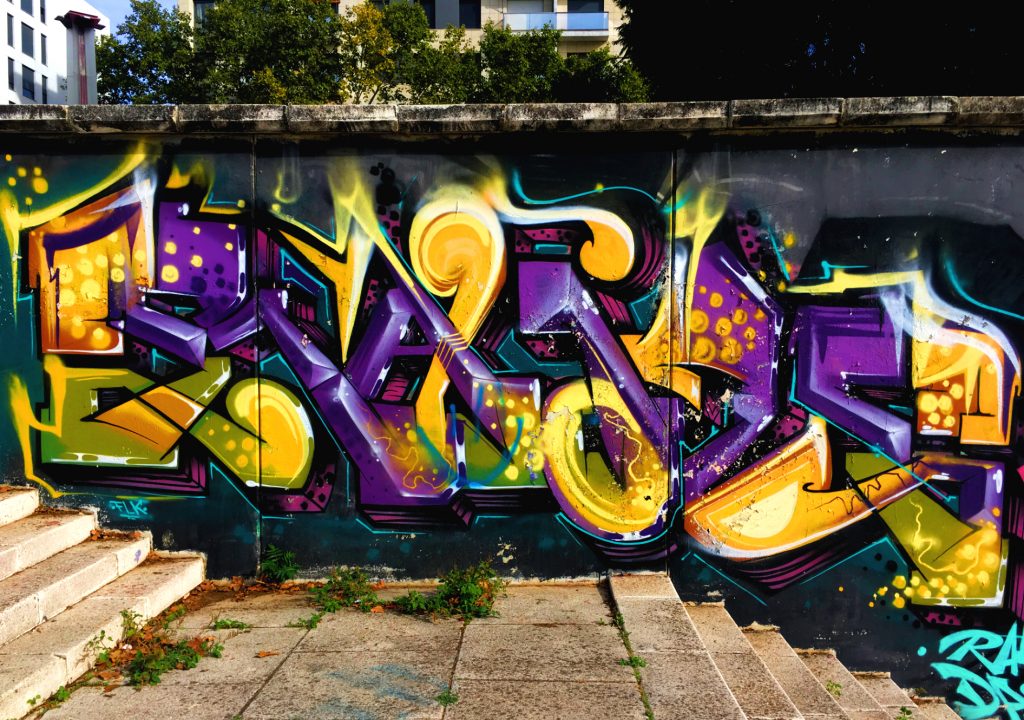 For more information about cycling in Seville, how to use sevici and other places to visit by bike, check out this blog post!
Additionally, we recommend checking out the Macarena district, a residential area popular with students and creatives. Just off the riverbank, in the square behind the nightclubs Sala X, La Calle and EVEN, street art is abundant.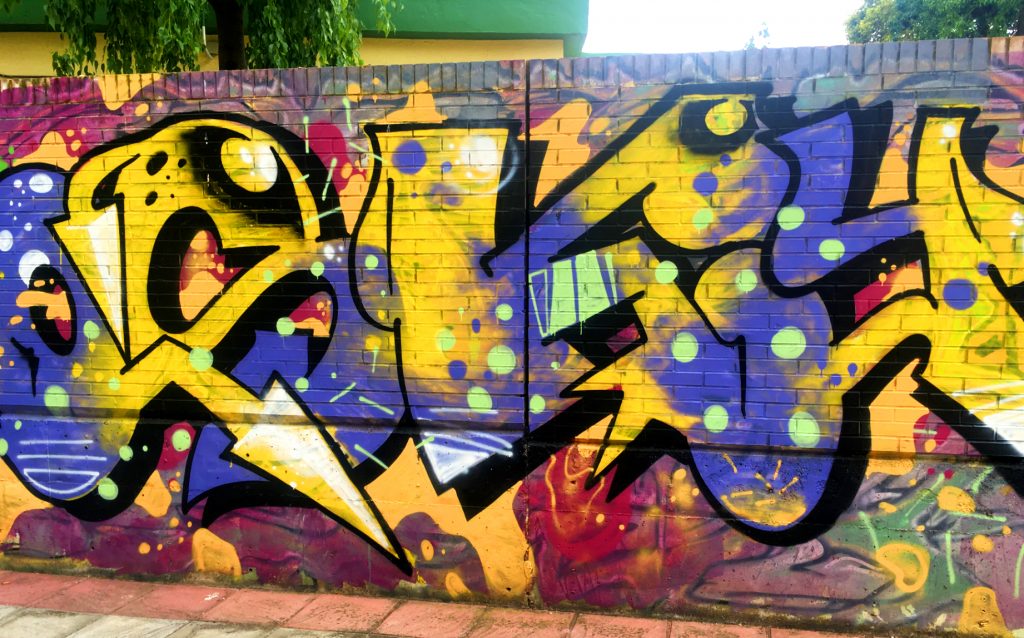 Poligono de San Pablo
San Pablo is a working-class neighbourhood around 15 minutes outside the city centre, notable for its apartment buildings decorated with hundreds of beautiful murals.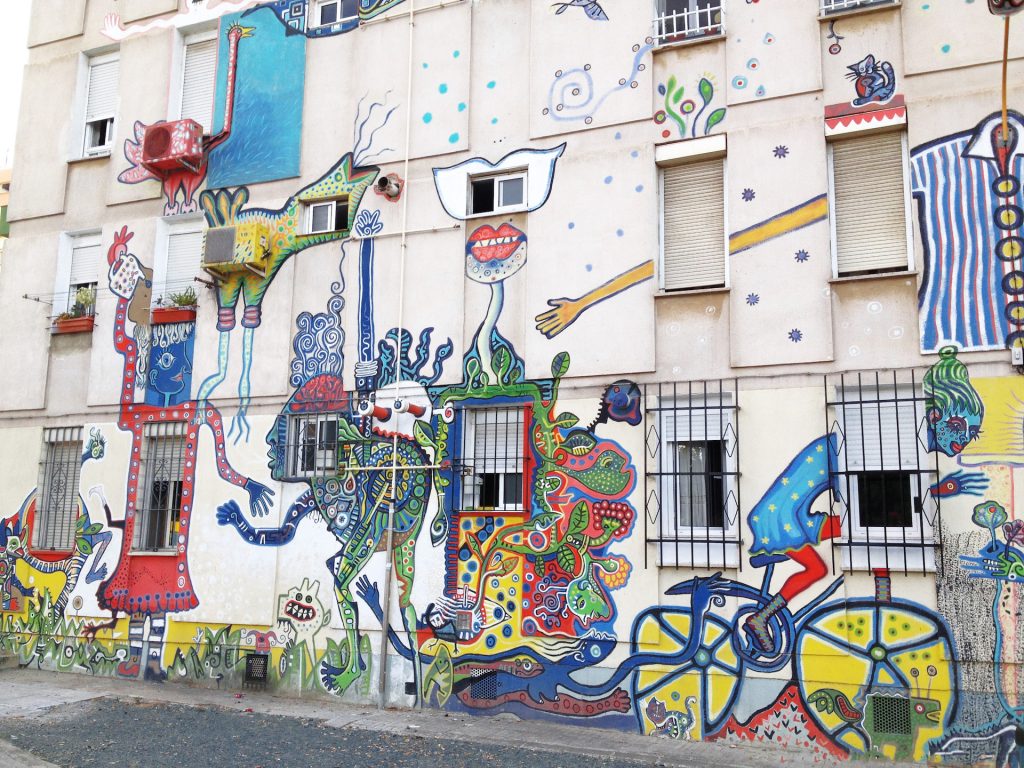 Beginning in 2010, the Arte Para Todos (art for all) project was commissioned to regenerate the neighbourhood. 35 artists from around the world collaborated on the public artworks, bringing colour and life to this formerly run-down area. The artists include El Niño who created the sleeping boy mural adorning the Plaza de Armas bus station. The paintings are spread widely across several blocks, around Avenida de Kansas City and Calle Éfeso near the San Pablo sport stadium, so we recommend hiring a bike to see everything.
Tours
Our off-the-beaten-path tour is the perfect introduction to the alternative side of Seville. This unique tour offers an opportunity to visit some impressive works of public art that you might otherwise miss. Discover the most lively and characteristic districts, including Pelicano an artistic hub, featuring some of the best street art in Seville.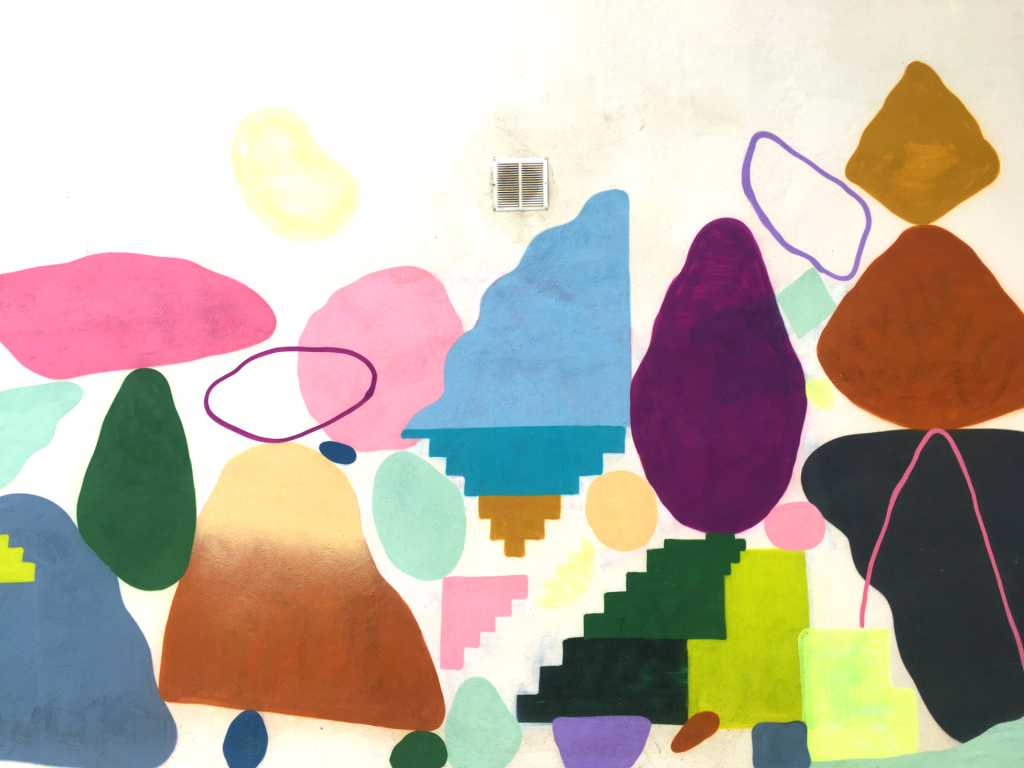 We'll give you insider access to the creative heart of the city, including an old cork factory transformed into an artist's co-working space, featuring towering metal sculptures made from recycled bike parts. You'll also have the chance to visit the Feria market, the oldest flea market in Seville. Check out our blog on hipster Seville for more! If you're particularly interested in urban art, let us know! We can offer you a fully customised tour to fit your interests. Our expert guides will show you hidden gems and local hangouts that only real Sevillianos know. For more tours that are authentic, fun and totally un-touristy check out our off-the-beaten-path tapas tour, flamenco show and tapas evening and alternative cooking class.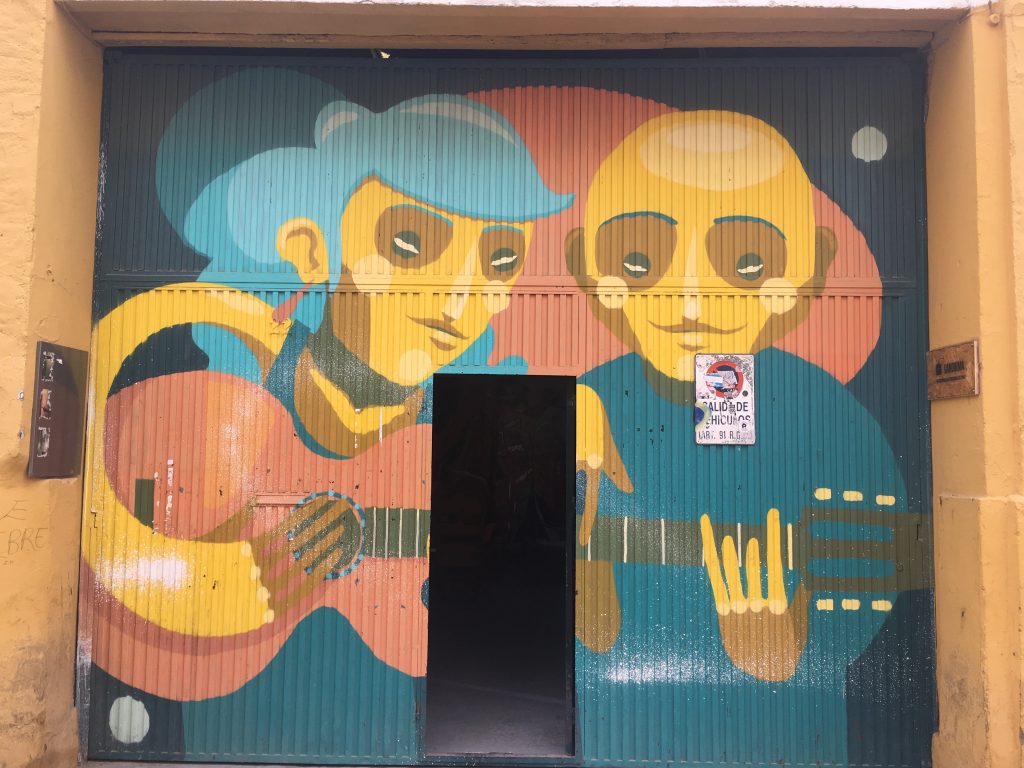 Caitie Fisher is a writer, digital-marketing intern and travel addict from Newcastle, UK. Follow her adventures on Instagram.