If you're from a temperate country, the idea of going somewhere ridiculously hot may well appeal to you. In fact, the weather in Seville was one of the key features in this writer choosing to move to the city! However, all roses have their thorns; and the weather of Seville can turn into a drawback over the peak of summer. The average temperature during summer in Seville is 36 centigrade (96 fahrenheit) which for many can be too much. These temperatures are also some of the highest on the continent, earning this area the nickname 'the Frying Pan of Europe'.
Because of this heat, many Sevillanos will head to the beach to wait out the summer under the shade of a palm tree, embraced by a cooling sea breeze. However, not everyone is able to get to the beach, and seville hardly goes into shutdown for the summer. There are still plenty of things to do should you want to visit seville in the summer, but you will need to be prepared for the heat. We've decided to offer our expertise in this matter, here's how to survive a summer in Seville.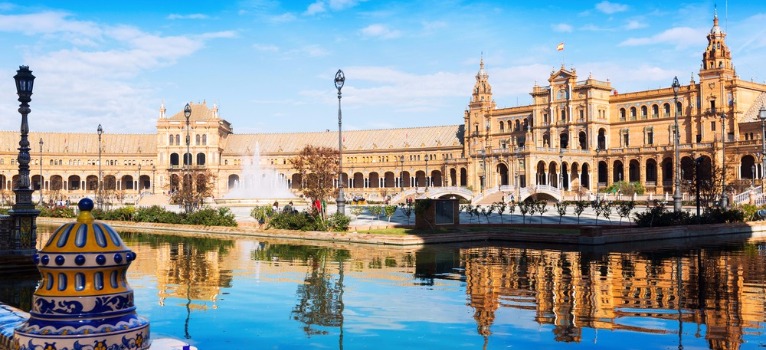 Hide from the sun
The most important thing to remember during the summer in Seville is to protect yourself from the sun. Sunscreen is an absolute must, and a hat will serve you well. However, you might also want to go one step further and avoid the sun altogether. It is easy to avoid the sun in Seville as there are countless museum and indoor activities to enjoy. Here are some of our favourite:
The most popular things to see in Seville, conveniently, are inside. The Cathedral and Alcazar are both brilliant options to escape the sun. Both of these awe-inspiring buildings are world heritage sites, and both display a beautiful mix of Moorish and Christian architecture. If you'd like to get to know more about these two important historic buildings, then why not get out of the sun and join us on a private tour of them both? We'll take great pleasure in showing you around and teaching you about the significance of these humungous edifices through time.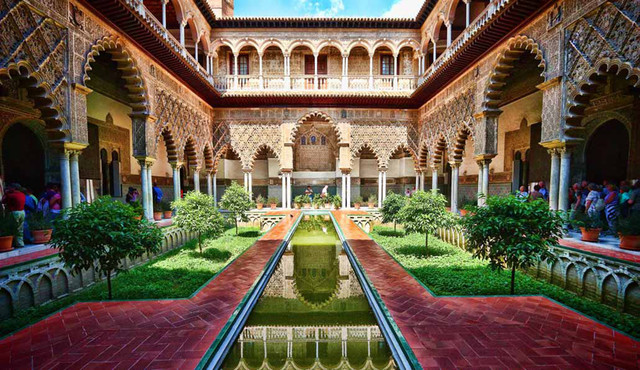 As well as the Cathedral and Alcazar, the city is home to countless wonderful museums and former stately homes, all of which make a perfect retreat from the heat of the summer in Seville. Some of our favourite museums include: Bellas Artes – an unbeatable collection of fine art from such Spanish masters as Murillo and Velazquez, Hospital de los Venerables – a beautifully preserved chapel from Seville's golden age, Casa de Pilatos – a beautiful palace home to the dukes of Medinaceli, Palcio de las Dueñas – a fifteenth century palace belonging to the house of Alba.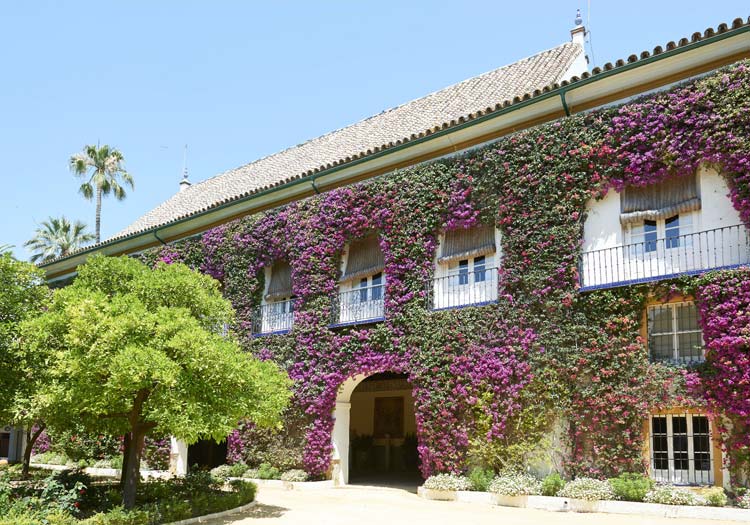 Perhaps spending your days in museums isn't for you. Have no fear, because there's still plenty you can do in the summer in Seville inside. Spain has a unique culture, revered the world over for its passion and artistry. Nowhere is this more clear than in Andalusia. This community of southern Spain can claim to be the birth place of tapas, bull fighting, and flamenco. As Seville is the capital of Andalusia, it could be argued that Seville is the capital of Spanish culture. You can enjoy all the highlights of Spanish culture right here. You can tour one of the most important bull rings in Spain and then join us for a cooking class or flamenco lesson. Should you chose to do either, or both, with us, you will leave with more than just souvenirs, but the culture of Spain. Be the rival of your friends and family by cooking an amazing tapas meal for them when you're home and afterwards show of your moves on the dance floor!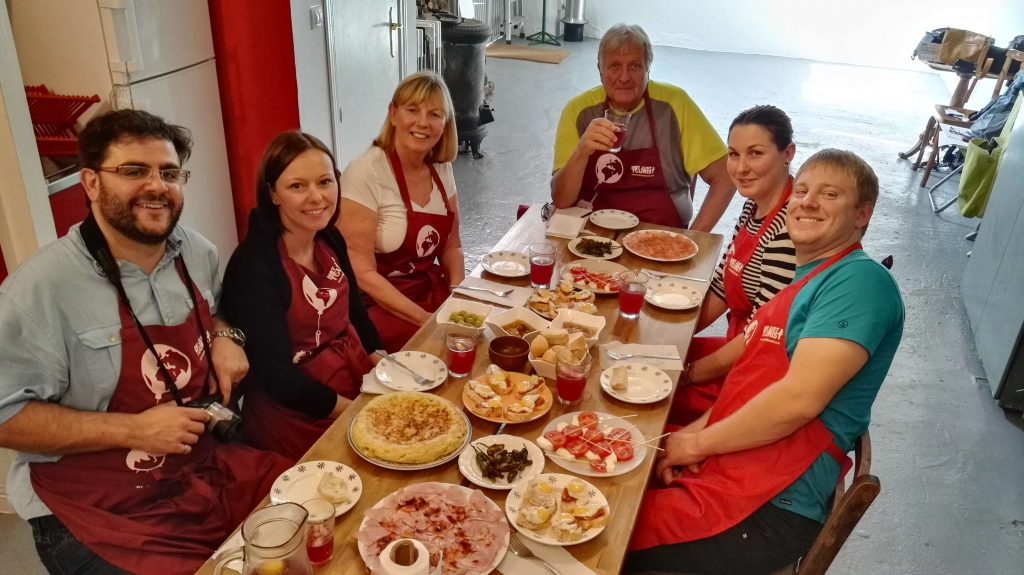 Keep cool
Although the city can feel like an oven during summer, it is still possible to keep cool outside. Seville is blessed with an array of beautiful parks filled with shady trees under which you can rest your head. Or, should an outdoor siesta not be what you desire, sieze the opportunity to take to the water. Our kayak tours are the perfect way to stay active whilst keeping cool in the summer in Seville. The cooling splash of water is the perfect respite from the suns harsh rays. Sevillanos make use of the cooling effects of water by putting fountains in all their plazas and building such places as Aquapolis and Sevilla Wake Park.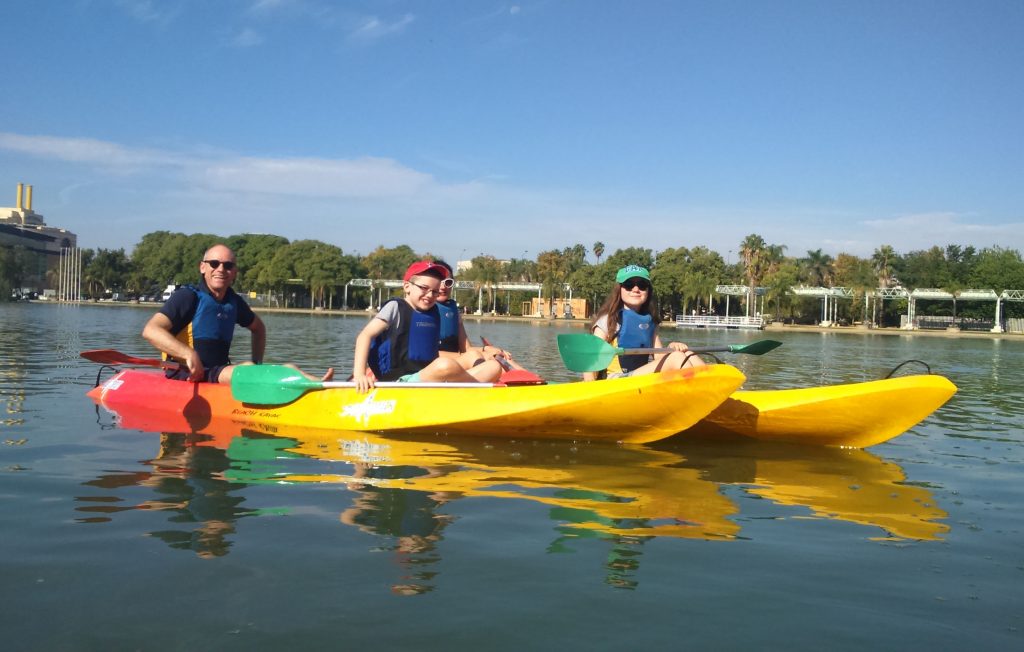 Enjoy the nights
One benefit of days being really hot is that when the sun goes down, the temperature becomes perfect. As such the night is the perfect time to enjoy the many bars in Seville. Any street you care to walk down in Seville is filled with bars and people enjoying the weather. During the hot months, these bars remain relatively empty during the day. But come nightfall, they fill out with fresh-faced locals coming from their siestas. Why not join a local yourself, and get to know the best bars in Seville on one of our tapas tours?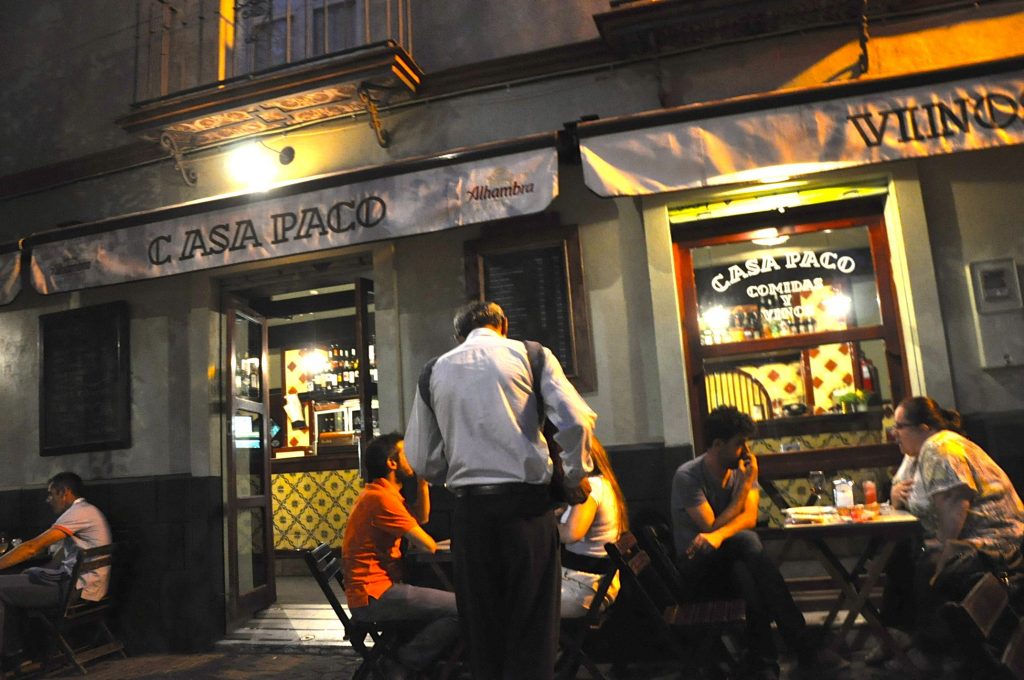 Escape the city
Should you decide the city is too much for you, you can always make like a local and head for the beach. There are countless pristine beaches an easy day trip from Seville – you can read our run down of the best beaches close to Seville here. Should you decide that a beach retreat is for you, then we would take great pleasure in showing you around some of our favourites on a beach tour.
If walking on the beach sounds like too much like hard work, then we have the perfect alternative for you. With our Doñana day trip you can chose to ride horses on the beach. This day combines nature with pleasure as you make your way along one of the many pristine beaches  of southern Spain at your own pace.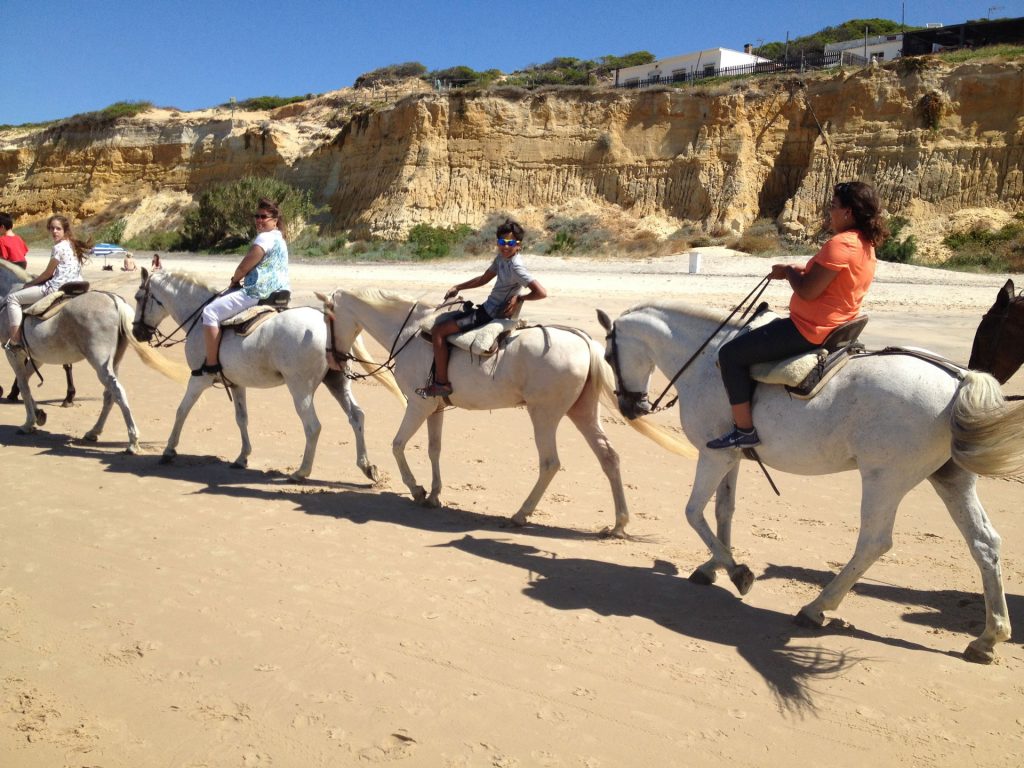 The beach town of Sanlucar de Barrameda is famed for its horse race which takes place every August on the beach, but also for its sherry. Sanlucar creates its own unique types of sherry, such as manzanilla. The town's proximity to cooling ocean breezes and it's sherry culture make this the perfect place to go for a spot of wine tasting during the summer!
Another great option for escaping the sun is to retreat into the mountains. Believe it or not, there's an abundance of stunning hiking trails around Seville! Take a break from the city for a while and seize the opportunity to trek into Spain's beautiful natural world. Summer is the perfect time to explore treks such as the Caminito del Rey, and experience the wilderness near Seville, so grab your hiking boots and get ready for an adventure. If you need some trail suggestions, contact us at Not Just a Tourist to set up an awesome hiking tour for you.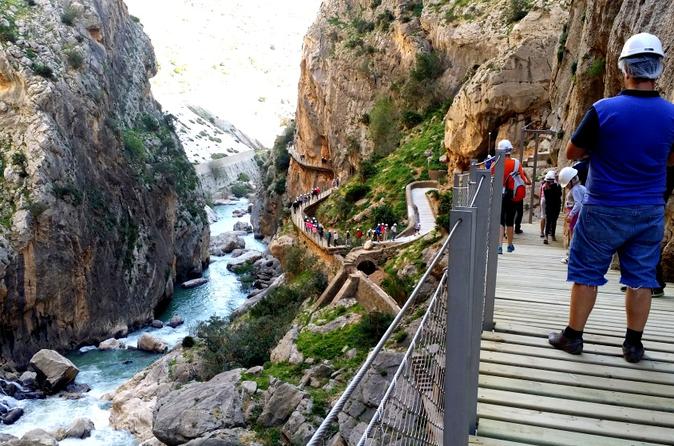 Davey Womack is a tour guide and avid traveller. Read more from his adventures in Spain and around the world by visiting his personal blog.