Last week we talked about the reasons why you should visit Morocco from Seville. Today we will try to convince you to visit another country that is very easy to get to from Seville, which is Portugal. Lisbon is, among other things, known for its amazing old city, the nice buildings with cute colourful tiles and amazing food. The city itself can definitely convince everyone who loves to travel for culture, good weather and delicious food. Here are 5 reasons why you should travel to Lisbon from Seville . Hopefully we will convince you to visit this fantastic place!
Reasons why you should travel to Portugal from Seville
1. Accessibility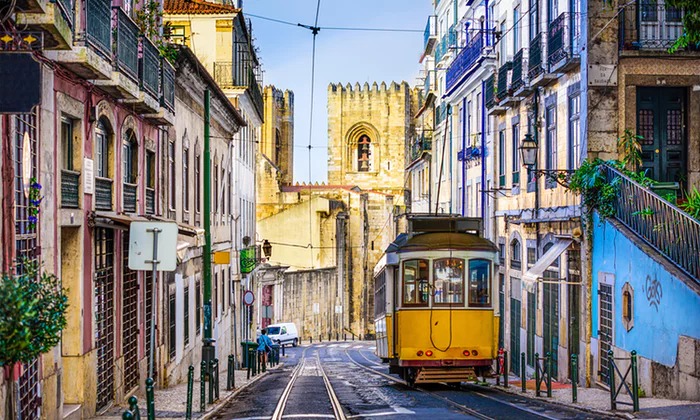 Traveling to Portugal, especially Lisbon from Seville is very easy. You can get a cheap flight between those two places or take a bus. Bus journey however, can take a lot of time. Alternatively, you can travel with our private car transfer where we pick you up from your chosen location in Seville. With door to door service, you can relax and unwind in the comfort of your private vehicle as you discover new picturesque locations between these two cities, like Evora or Algarve.
2. Local gastronomy – bars and restaurants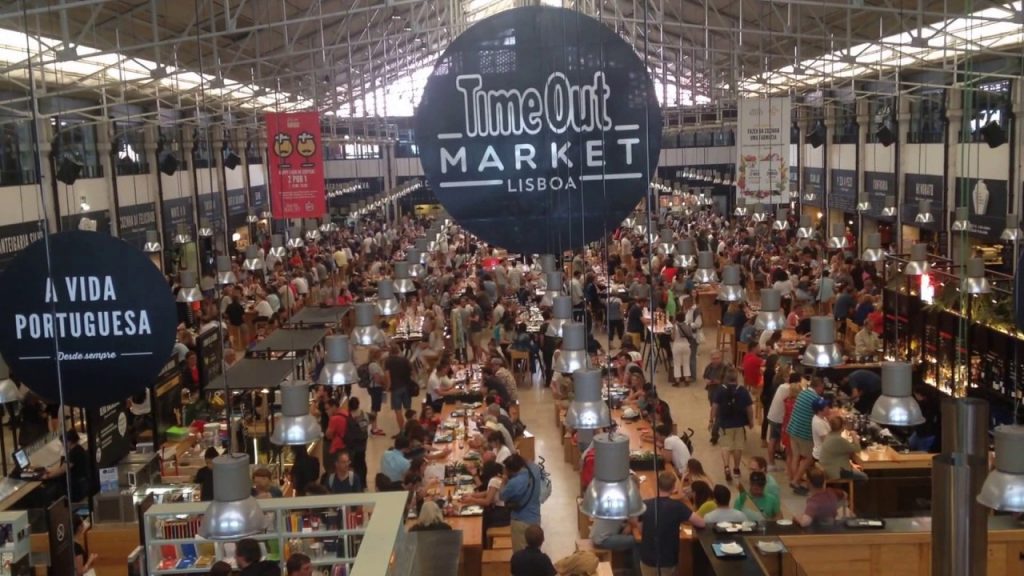 With Lisbon's sunny climate, rooftop restaurants and bars are plentiful and a great way to survey the city. From the ninth floor Sky Bar at the Tivoli Avenida Liberdade which reopened last spring, you'll see St. Jorge's castle to the left, the River Tagus in the background and the Lisbon skyline below. During a day make sure you visit Mercado da Ribeira. Inside the most traditional and main food market in Lisbon, you'll find the Time Out Mercado da Ribeira created in 2010. It more than 30 small restaurants and kiosks offering great food and exceptional drinks. Make sure you try a "Pasteis de natas" – traditional egg tart pastry. You can't leave Lisbon without trying it!
3. Architecture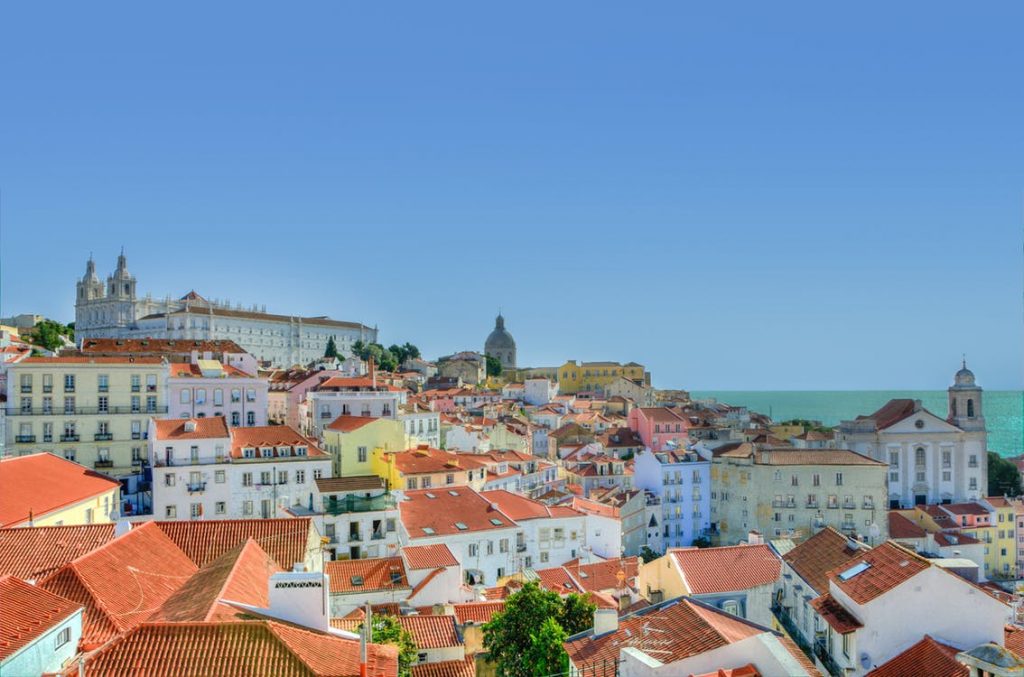 Walk through Lisbon's neighborhood and you'll find Partugal's trademark tilework, beautifully named azulejos, plastered on the facades of buildings, which gives the city such a vibrant, romantic feel.
Every corner feels so photogenic, that you can't help yourself but stop for pictures at almost every block. It's hard to get tired of the beautiful azulejos all over the city!
4. Culture – MAAT, Art Museum on Lisbon's waterfront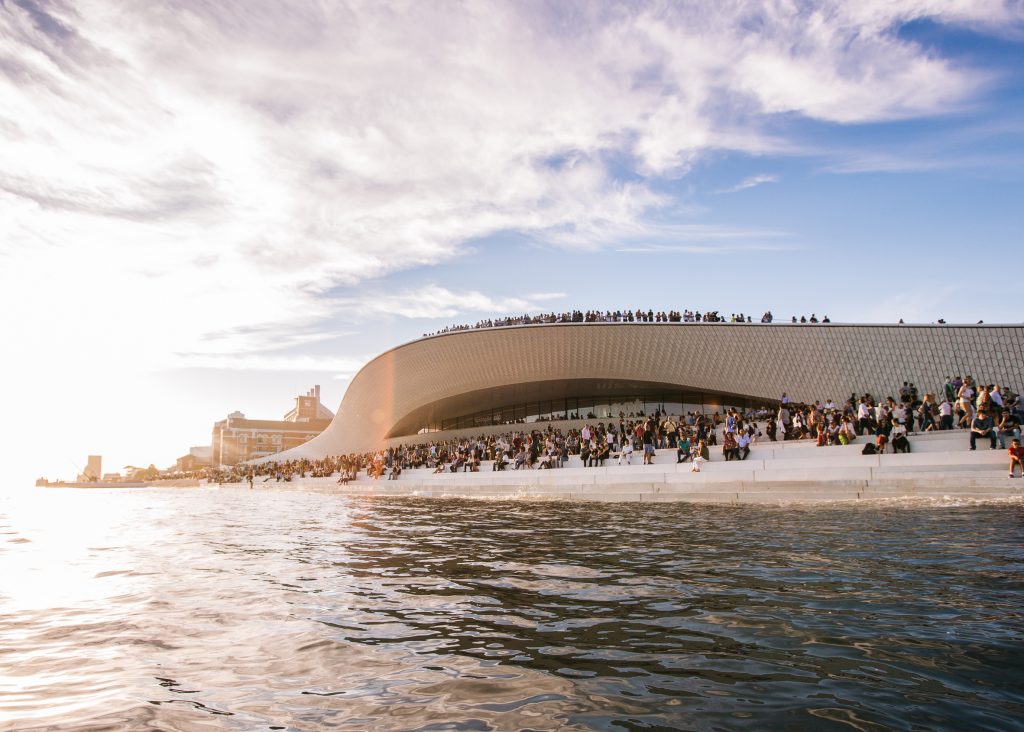 MAAT, Lisbon's beautiful museum of art, architecture and technology, located on the riverfront near Belem, was designed by British architecture firm Amanda Levete Architects. The curved, wave-like design of the building and the cantilevered structure provides shade for visitors who can walk over, under and through the museum. After visiting the exhibitions in the galleries inside, be sure to go to the rooftop with its lovely views of Lisbon and the Tagus river.
5. The People of Lisbon – Lisboetas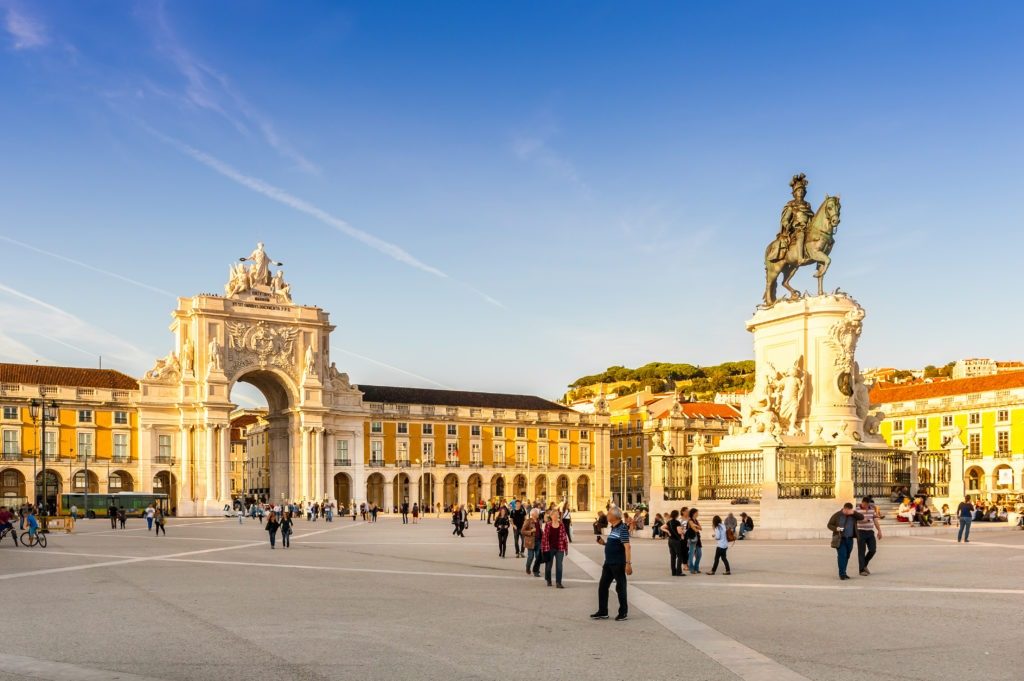 Lisbon lived up to its reputation as a very friendly town. People are genuinely polite, the drivers are reasonable – they stop at crosswalks – and waiters will help you figure out what it really says on the menu. Everyone seems to speak English, which definitely makes your life easier while traveling.

Lisbon feels like a safe city with lots of people in the streets at night, spilling out of cafés and bars with a drink in hand. There's just a happy buzz in the air, which is a big plus when you're travelling.

Lisbon is a rewarding destination that combines beautiful old neigbourhoods and vibrant parts that make it one of Europe's most exciting cities. It is also one of the easiest destinations to travel to from Seville. Start planning your trip now and we hope to see you there soon!