There is something very special about the white albariza soil in the Jerez/Cadiz region, which reflects the Spanish Andalucían sunlight back into the palomino grapes grown along the Atlantic Coast.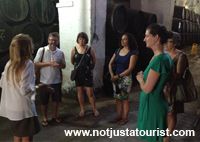 On my second day exploring Andalusia with David of Not Just a Tourist, we stopped by two very special Bodega's to relish the tastes of authentic Andalucian wines. But as expected, this was not a typical wine tour.
Cadiz Sherry Dynasty Wine TourOur first stop was at a Bodega that has been around since 1744 in the port town of Sanlúcar de Barrameda. It was immediately apparent to me that it was a traditional place, untarnished by heavy machinery, computer technology or any multinational company. Moreover, what set this experience apart from any other wine tour I have been on was discovering the unique 'Manzanilla' that cannot be reproduced in any other region. In fact, this special type of Sherry has protected status under Spanish law!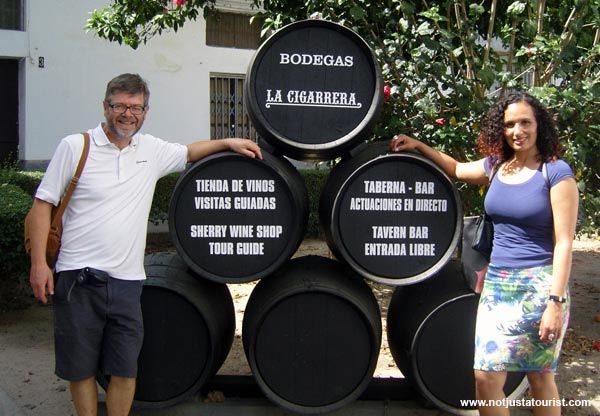 Cadiz Sherry Dynasty Wine TourOur next Bodega destination was a 6-minute drive away and walking distance to the beach of the warm Guadalquivir River. Like the first Bodega we visited, it too has a strong tradition and history in the wine cellar business as well as its own practice of making Manzanilla. There, we continued tasting delicious Amontillado, Oloroso and Pedro Ximenez blends.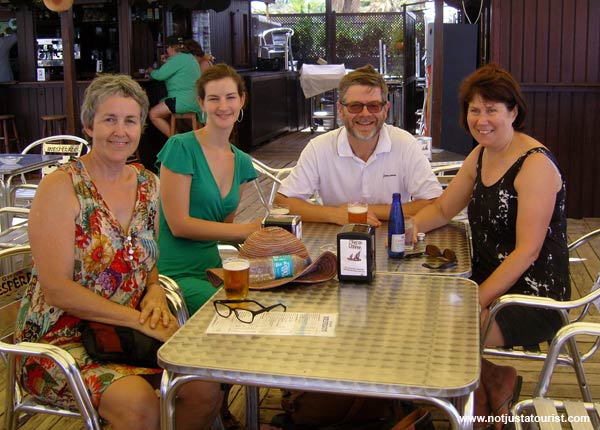 I cannot offer anyone any detailed tasting notes as I am not a seasoned sommelier, however, I can tell you that after a full morning of strict wine evaluation without any spittoon in sight, the day couldn't have ended better than enjoying a fine seafood lunch in a popular Sanlücar beach resort.
Written by Graziela Camacho