South of Spain is known for their "always ready to party" attitude with some of the best festivals in the world taking place in Andalucia. One of them is called La Velá de Santiago y Santa Ana and it takes place in Triana, Seville. Triana has always been a special part of Seville due to its history and culture. This specific festival started in the 17th century and remains popular to this day. Celebrations start on July 21st on Santa Ana and last until July 26st right after the Santiago day. Passionate dances, music, and specialties of the popular Sevillian cuisine await visitors here. Continue to read this blog if you wish to learn more about the Best festival in Triana Seville and District in general.
Best festival in Triana Seville
From 21st to 26th of July the Velá de Santiago and Santa Ana will be celebrated in Triana. The 'Velá' begins with the announcement in the old Hotel Triana and ends with fireworks that illuminate all of the Triana district and the Guadalquivir River. During the festive days, the Triana's bridge, the Altozano and the adjacent streets are filled with lighting and lanterns. During mornings, religious events, competitions and sports activities, exhibitions, contests, and screenings of movies in Santa Ana Square are organized.

Probably the most interesting part is the tradition of "la Cucaña". This competition requires participants to walk along a boat's bow covered with grease in order to catch the little flag placed on the very top of it. If you can do it, you win and take a price, if not—well, you get wet.

Feria de Triana, is definitely one of the most exciting events happening not only in Seville, but also in Spain and Andalucia. Being a part of it is something that you should consider adding to your bucket list!
Other ideas on things to do in Triana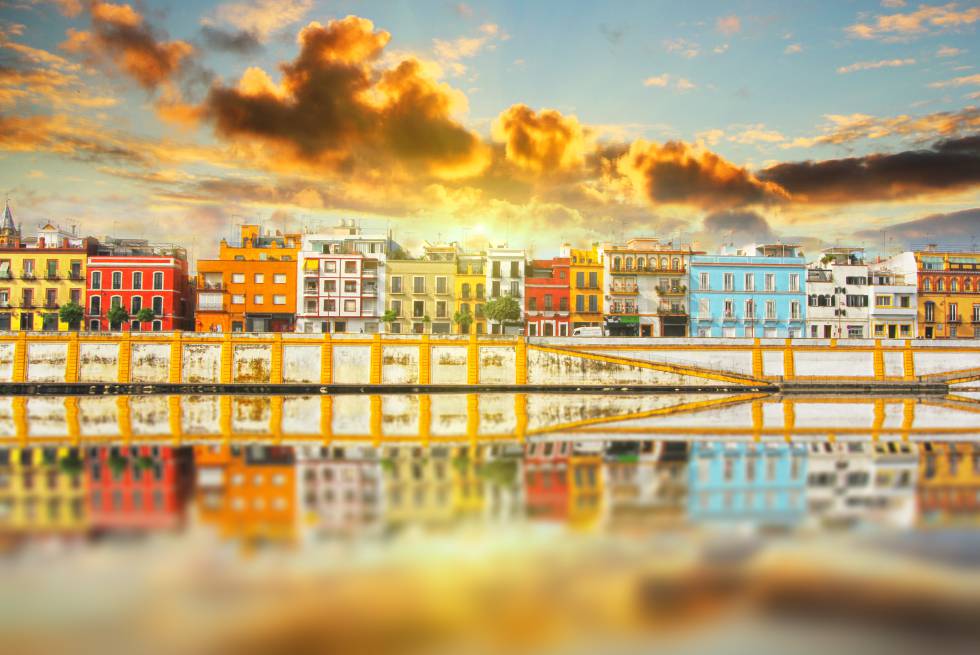 If you are not able to visit Seville during the Feria de Triana, the good news is that this fantastic district has many things to offer the whole year round. Take a look at some of our ideas on how to make the most of your time in Triana, Seville.
Flamenco Show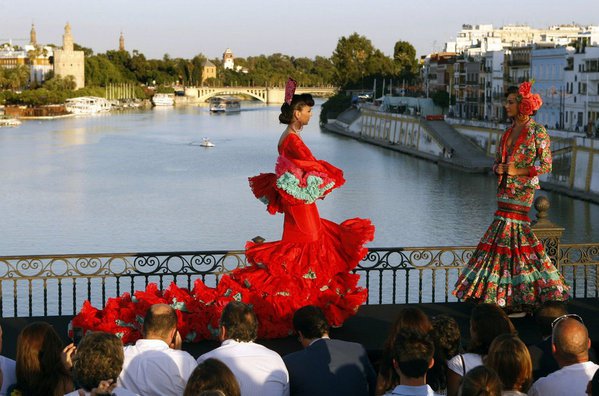 Triana is known for its creativity. Local gypsy communities of Triana were one of the first ones to express their emotions and misery through dance.
The improvised lyrics often tell of the woes of their downtrodden existence.
Currently, Triana is still a place where you watch the best flamenco performances done by some of the most talented dancers of our time.
Try our Flamenco & Tapas Tour to learn more about Triana and this fantastic performing art. And who knows – maybe it will inspire you to learn it yourself?
Tapas Bars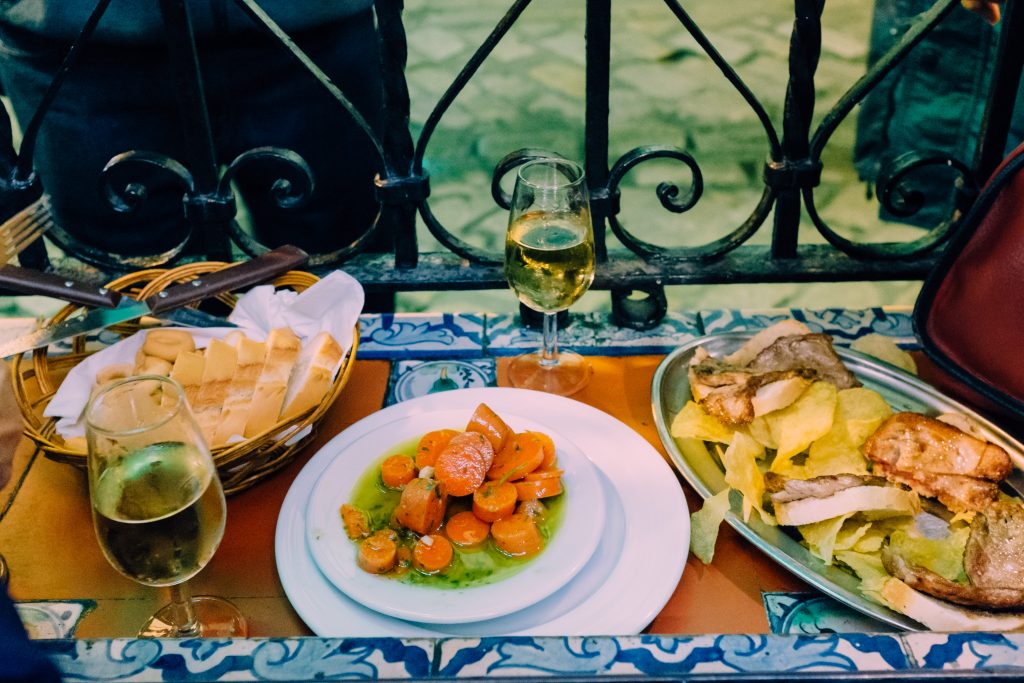 Triana, being one of the most traditional districts of Seville, is known to have some of the best local tapas bars in the city. One of them is called "T de Triana" and is located just on the riverside. This location will not only allow you to enjoy the food but also the view of the city. One of the dishes that is the specialty of the place is a vegetarian stew of spinach, chickpeas, and cumin spice or the classic Spanish tortilla.
Ceramic Class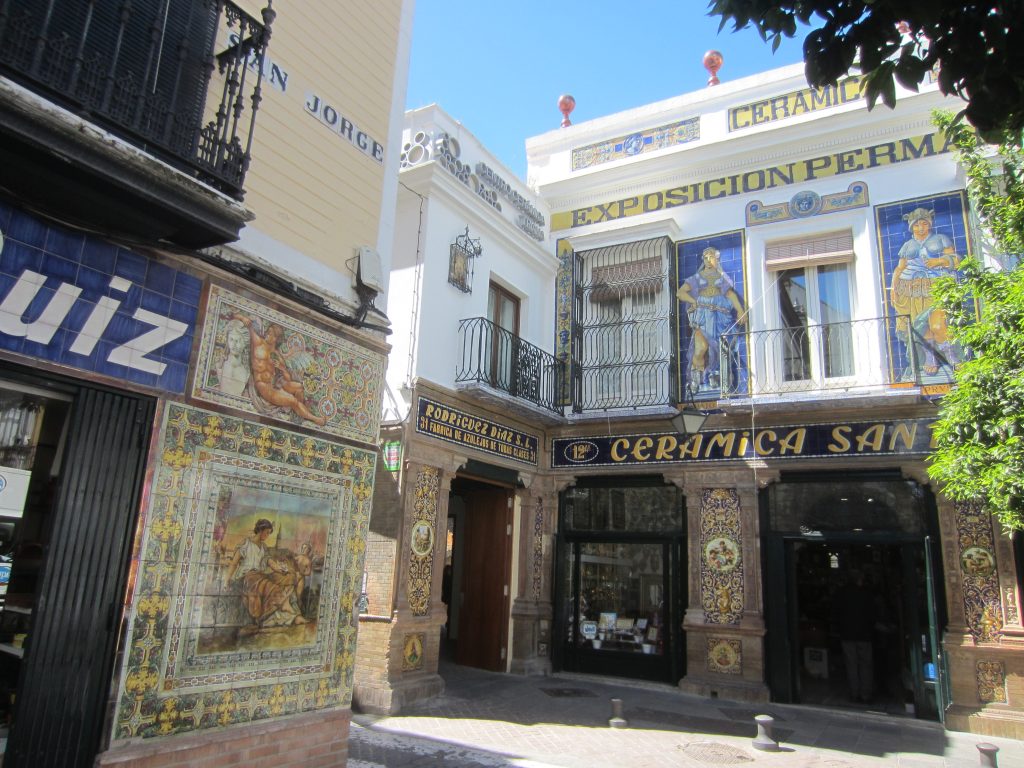 Another thing that Triana is famous of is their ceramics. It was this area where the whole ceramics business started. Even today, every tile you see in Seville, from the street names to the roof of Plaza de España were created in Triana. Triana currently is a home of a ceramic museum and a place where you are able to take some ceramics classes, to become an artist yourself.
Triana is a fantastic district worth exploring. No matter if you are coming for the Feria de Triana or just visit during the year, you will leave this place feeling inspired and ready for more adventures.