I've always been amazed by the super powers food posses; capabilities I believe surpass even your greatest of heroes. Unlike man, food doesn't really have the ability to let you down but rather the gift of always lifting you up. For instance when you're feeling ill, what's the first thing you crave —after the care of your mom of course? That's right, a big hot bowl of soup! Or when you're homesick—a feeling I was recently able to relate to while studying abroad. And your host mom makes a meal that reminds you of, mom.
However, in my opinion the greatest talent food possesses is the knack for bringing people together. Joining individuals from all walks of life and allowing them to find common ground around the dinner table.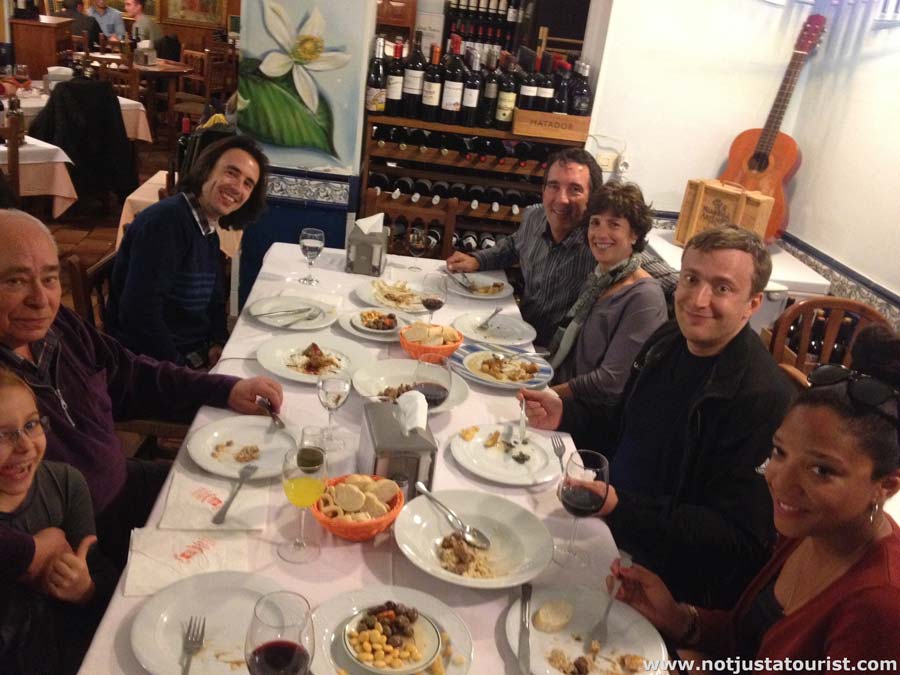 Tapas tour in Seville
The tapas tour began at the Triana Market where we ordered four tapas. Plate one consisted of a cheese spread garnished with grapes and marmalades. Each dish gradually became heartier, ending with emparedado de bacalao y salmorejo (salted cod on toast and gazpacho). Before we could even take our seats we were greeted with a refreshing shot of Sangria, a great way to cleanse the palate before trying the next tapas.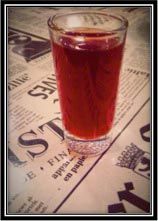 Sangria
As the plates were brought out I quickly spotted a dish I'm very familiar with, espinacas con garbanzos or spinach and chickpeas. Since my arrival in Seville I've had this dish at several restaurants, in addition to making it in my cooking class. But I must say none compare to this version; I think the fried egg on top really sets it apart.
Typical Andalusian tapas
Espinacas con garbanzos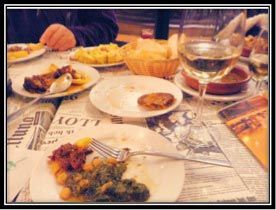 Our travels then brought us to a cozy bar with limited seating but then again you can describe a majority of the local Triana eateries in such a way. Nonetheless, it was ideal for the visitors who wanted a dinning experience that made them feel like more than just tourist.
Spanish food & Tapas in Triana, Seville
Tapas in Triana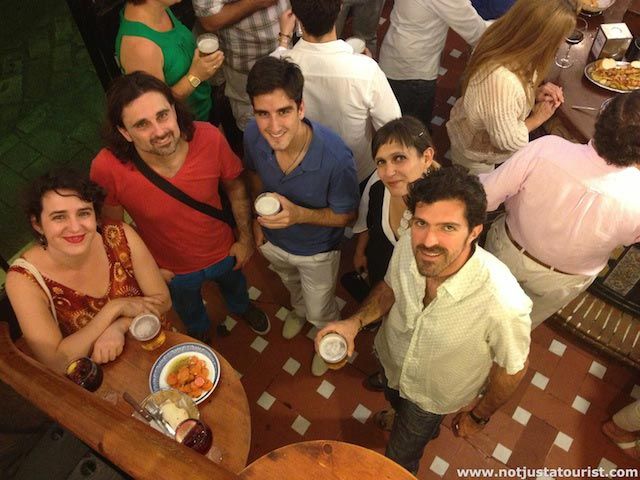 We cheers-ed to our final glass of wine at a well hidden bar in Triana which was a true discovery. 8 tapas were served, 6 savory and 2 sweet. The chocolate cake was the perfect end to a lovely evening.
Wirtten by Dana Farrior