New Year in Seville
Seville is seen to be a summer city, but it also has its perks during winter. Heaps of tourists are present all year round. January can be a quieter time of the year, perfect to reap the benefits of roaming the tantalising streets of Seville. Kick your New Year off right in the Andalusian capital that has been recognised as Europe's greatest city in winter. Here's why you should spend your new year in Seville by embracing the culture, sun and sweets.
The Climate
If you are not a fan of the icy cold winters and prefer a clement climate, then Seville is the place to escape to. Seville offers pleasant temperatures all year round, with the coldest temperature dipping down to 11 degrees during January. One can appreciate the magical month of new beginnings in a comfortable climate as the sun still shines during the day for at least 6 hours. This gives you plenty of time to experience the city enhanced by our expert service of a panoramic 2 hour guided walking tour or even four if you would like to be fully captivated by Seville's charm. It is the ideal time of year to swerve the swamps of tourists and queues that come alongside. Instead, you will be able to drift through the streets on a scenic tour as it is not too hot or too cold, so you can enjoy the ambiance around you without being bothered by the weather. We even offer tailor-made tours to suit your individual needs, so why not begin your year with you in mind and adventure will surely follow. A new year in Seville guarantees an appealing temperature that will brighten up your horizons.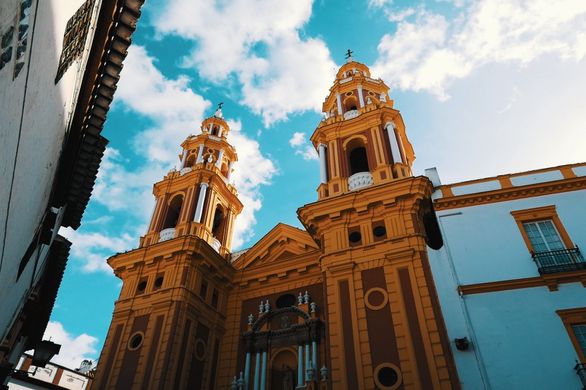 Three King's Day
When it comes to street spectacles, Spain knows how to do it. If you fancy a culturally infused celebration on the street then Seville is the place to be. January is greeted with a gathering of people parading through the streets on 6th of January, known as Dia de los Reyes. This day remains to be when the Spanish traditionally celebrate their Christmas as children receive gifts from their version of 'Santa Claus' better known as The Three Kings.
The three wise men come to life as they roam the streets on huge floats flinging sweets and treats to be caught by crazy kids awaiting their sugary offerings. As you can imagine, the city comes alive with people of all ages prancing around ready to receive small toys and candy. It can get hectic, so if you want to be a part of the crowd you must enter the city centre before dusk. This way you will definitely be immersed into the flock of festivities and feel the excitement heighten throughout the crowds.
If you do not thrive off the hustle and bustle of merry men then consider an alternative perspective. Start your new year in Seville by peeking at the chaos from afar on one of our rooftop tours. A chance to see Seville from another perspective and fully appreciate its charm is guaranteed.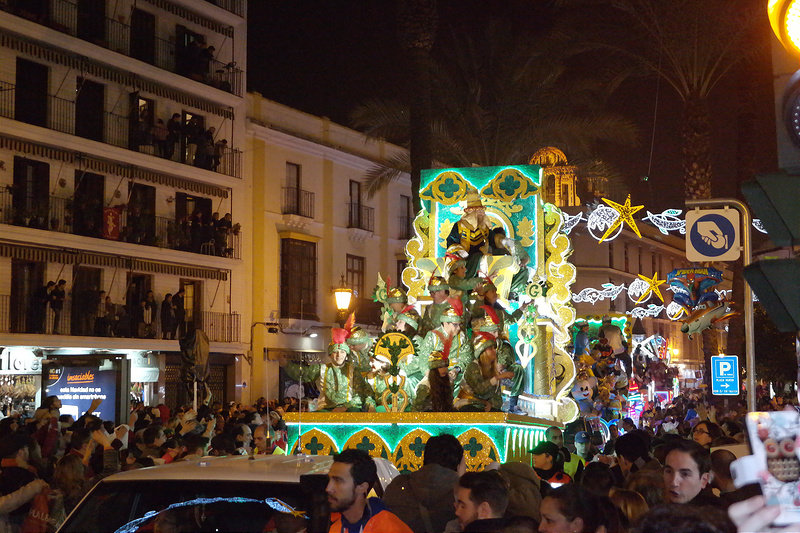 Indulge in treats
There is no better time of year to indulge in treats without feeling guilty. Start your New Year in Seville off sweet! The Christmas holidays allow us to stuff our faces and feel fabulous for once in the year. Many sweet treats are on offer at the bakeries scattered around Seville at this time of year, with one cake in particular that partakes in the Dia de Los Reyes: el Roscon de Los Reyes. The lifebuoy shaped cake displays an array of coloured candied fruits and sugar on top as well as a delicious cream filling on the inside. The fruits represent the jewels of the Wise Men, thus making the cake traditional to eat on this special day. A fava bean and a king are also hidden inside the circular cake which makes it magical and fun because if you get the bean you must pay for the pastry, whereas the king will bring you good luck for the New Year! Just another one of Spain's sugary traditions to bring in the beginning of the year. If you are not so keen on sweet stuff, then there are a multitude of places to pick from for food. Seville is usually highlighted for its variety in savoury foods that are commonly served in small plates known as tapas. We also offer a tapas tour or for those who prefer a more private peek at how to make tapas, there is a cooking class to get stuck into!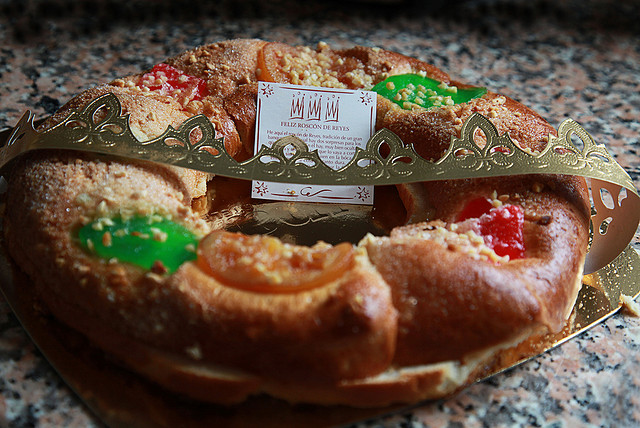 With these three short and sweet motives, you will definitely start your new year in Seville with a bang this January. Get in touch with us to make the most of your new year!
Grace Grossmann is a yoga teacher and an avid traveller. Follow her adventures.