At Not Just A Tourist we're passionate about helping you create your perfect tour. Here's the first in our series showcasing our custom made tours, focusing on a tailor-made marriage proposal in Seville.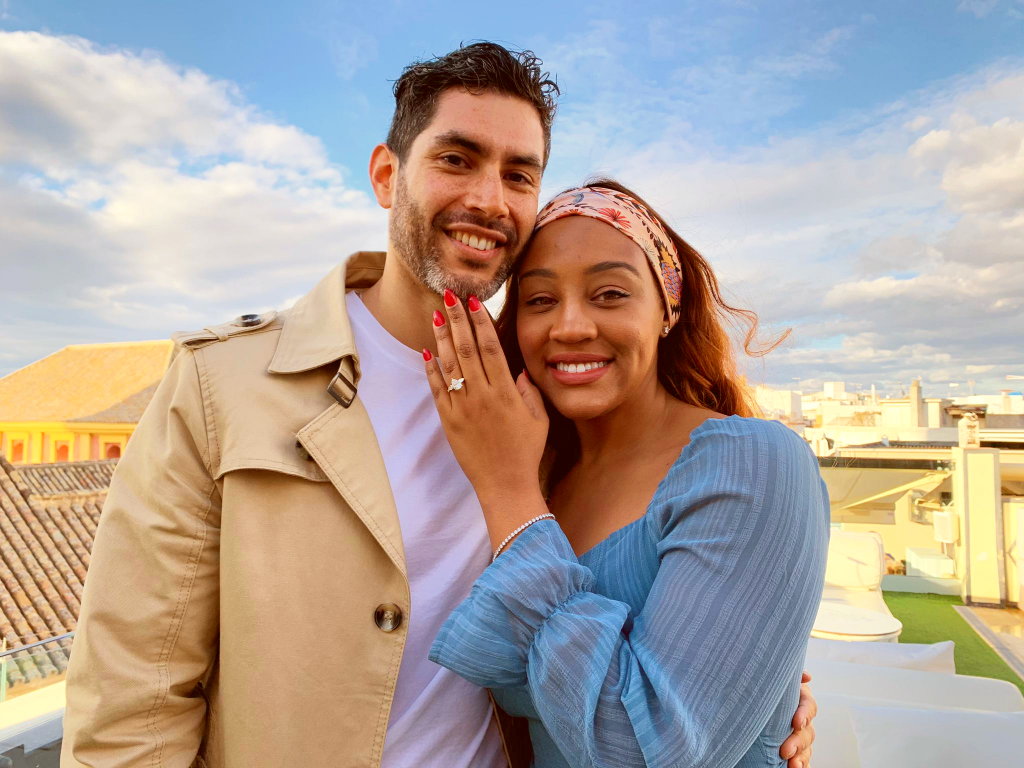 If you're looking for the perfect proposal location, it doesn't get more romantic than this! Watching the sunset from a rooftop terrace. Overlooking the Cathedral. Champagne. A private flamenco show. That's how one of our clients, Alex, chose to pop the question to his lovely fiancee Amber on his custom made tour with us! Here's how their day unfolded and some ideas for how you can create your dream with Not Just A Tourist.
Private tour
Firstly our guide, Abby, took them on a private tour around UNESCO world heritage sites, the Alcazar, the cathedral and the Archivo de indies. The area is steeped in charm and history, with ancient architecture and unparalleled beauty. Abby shared the tender story of the Arabic poet of Seville as they wandered through the patios of the Alcazar.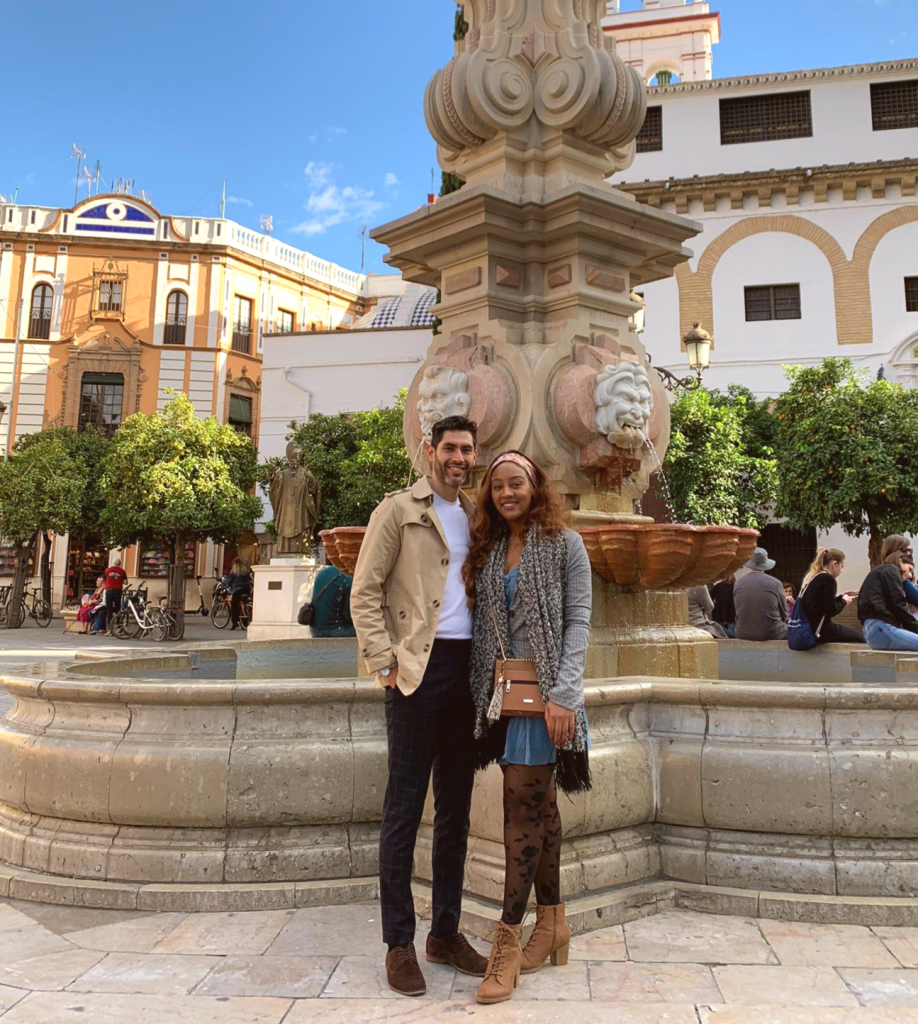 Rooftop flamenco show
Afterwards, they arrived at a magical rooftop terrace facing the magnificent Giralda tower. They enjoyed a glass of champagne as they were treated to an awe-inspiring Flamenco show by our world-renowned dancer, Kati. Flamenco, a traditional dance focussed on love, was born in Seville. Our dancers are truly authentic and passionate about their craft. Why not learn flamenco from the masters or simply enjoy a private show and tapas tour?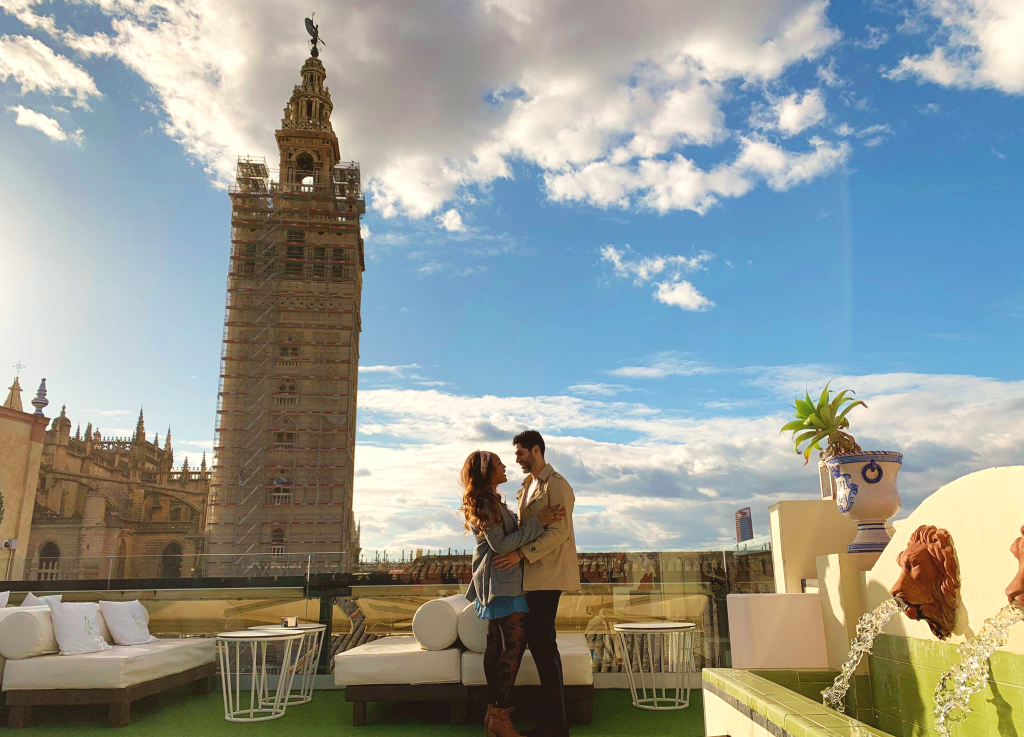 The Proposal
As the sun began to set, the atmosphere was perfect and Alex got down on one knee and asked Amber to marry him. There were tears of joy as she accepted his proposal!
Private Photographer
Adam and Amber also chose to add a professional photographer to their tailor-made tour. Our photographer Ivo was able to encapsulate their fairytale moment forever. Your marriage proposal will no doubt be one of the most special moments of your life. It can also be a whirlwind so capturing that moment on film, with a professional on hand to get the perfect angles, is something you can cherish for a lifetime and relive over and over.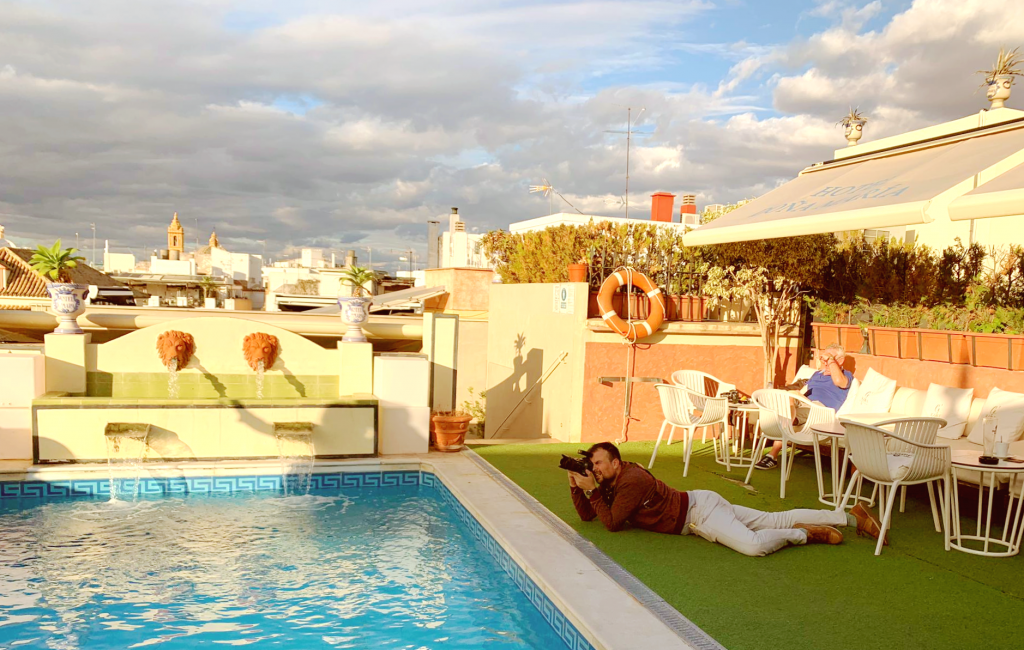 To conclude their unforgettable evening, Abby recited a verse of Bécquer and gifted Amber with a traditional Sevillian hairpin as 'something blue' for her wedding, to remind her of the magical proposal in Seville.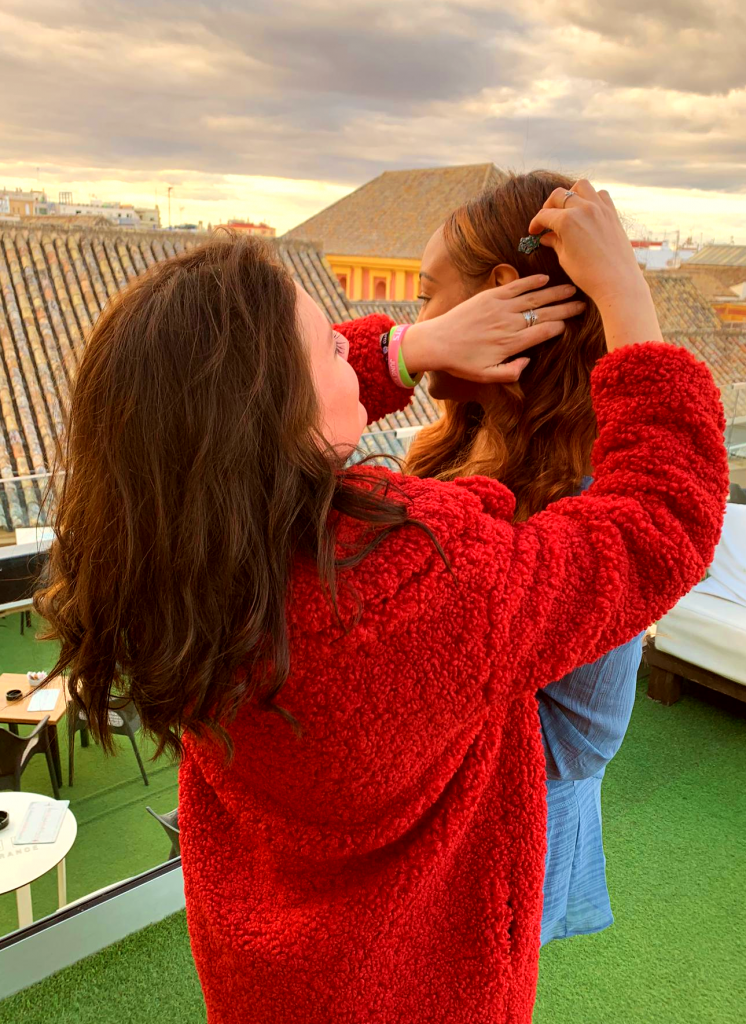 Your custom made tour in Seville
Southern Spain is brimming with beauty and we have so many options to help you build your perfect proposal, honeymoon or romantic holiday against this charming backdrop. Our custom made tours in Seville have endless possibilities!
Take a horse and carriage ride through the old town, followed by a picnic for two in one of Seville's gorgeous parks. Complete your evening at a private rooftop performance with your music of choice. How about a tour around the stunning Donaña national park, then a meal in the whimsical village of El Rocio? If you need more convincing, check out our blog – top 6 things to do in Donaña national park. Alternatively, our Ronda and white villages tour is perfect for a romantic getaway. Escape the bustle of Seville for a relaxing day out in the picturesque Andalusian countryside. You can choose to sample local olive oil or add wine tasting at a beautiful, family-run winery.
We hope that this blog post has given you inspiration for your own custom made tour in Seville, now all you need to do is book!