Situated at only 14 kilometres from Spain, the Strait of Gibraltar separates us from Morocco. Tangier, a cosmopolitan and international city, meets all the requirements to become your favourite place. Did you know that this city is known as "the perfect gateway to Africa"? This city can be a dream trip and a real culture shock. It will definitely become one of your favourite travel destinations. Do you love getting lost in the city and exploring every corner of it? Look no further! Tangier is the perfect solution. Its winding and narrow streets will satisfy your needs from the very first moment you arrive.
If you visit this summer Tangier with your family, we offer you the best plans you should do in Tangier. You can book some of our ours or guides in Tangier. Furthermore, you could see our recommendations about the places you should include in your bucket list. We are also aware of how important it is to taste the gastronomy of a tourist destination or country. So, stay now and discover the 5 best restaurants in Tangier. You could taste the most traditional and typical dishes of this fascinating and welcoming city.
1. Restaurante Rif Kebdani
Tangier provides a wide variety of culinary delights, from the famous mint teas to the olives and bread. However, the Rif Kebdani restaurant will win you over not only for this but also because here you can taste all kinds of local dishes, suitable for vegetarians, vegans, and gluten intolerant people. Are you going to miss it? Not only is it one of the 5 best restaurants in Tangier when it comes to couscous preparation, but on your list of dishes to try you should include some such as swordfish, Harira soup or tajine… You only have to look at their photos to get your mouth watering…!

We're not inventing anything, it's the hundreds of reviews that all its customers leave constantly and that make the Rif Kebdani one of the places that should be a must on your trip to Tangier. In case you are a sportsperson, don't worry, we have the solution! The Rif Kebdani restaurant has a varied menu with products for the healthiest, as well as different culinary options, as you can have lunch or dinner with traditional dishes from the Mediterranean, Moroccan, or Middle Eastern culture. It's up to you!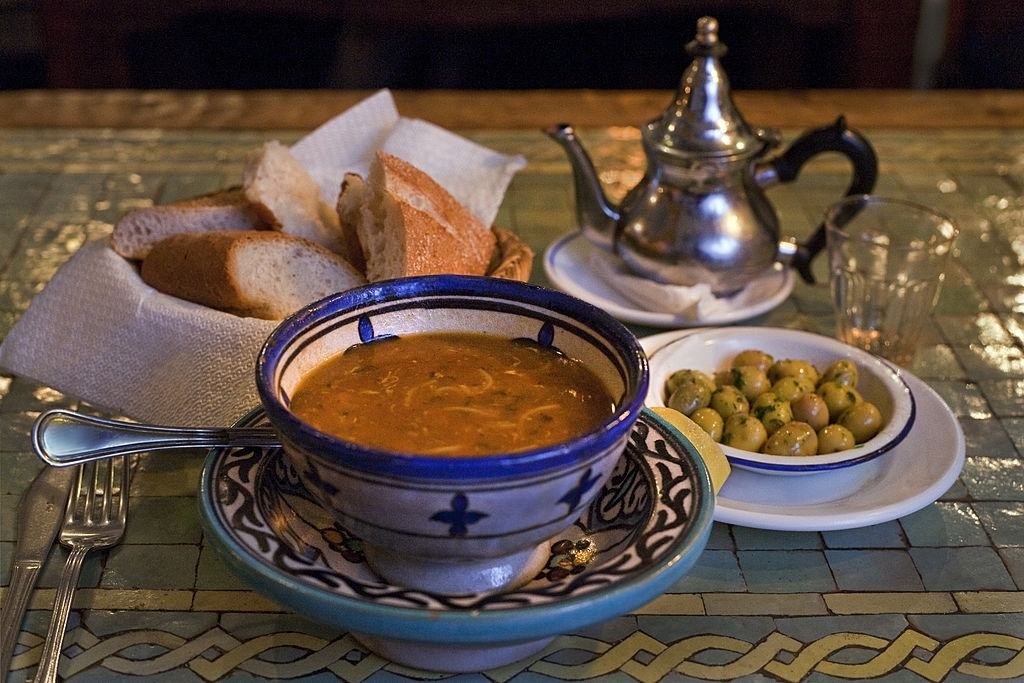 2. Le Saveur du Poisson
Are you a fish dish lover? Then, you're in the right place! Le Saveur, known not only in Tangier but all over the country, is hidden in one of the corners of the city, next to the stairs that lead to the old Marche Central. Its hot dishes and delicious aroma of freshly cooked vegetables and fish will grab you from minute one. You may have to wait a few hours, but it will be worth it! Once you've tasted the dishes, you won't regret it.
Throughout your stay, you will be able to see the kitchen and how these tasty dishes are prepared. There is no fixed menu, so the chef will surprise you with a specialty you have never tried before. Is there a better culinary plan than sitting down and tasting a good fish dish with a glass of homemade grape juice? Don't wait to hear about it, add Le Saveur Poisson to your list of the 5 best restaurants in Tangier!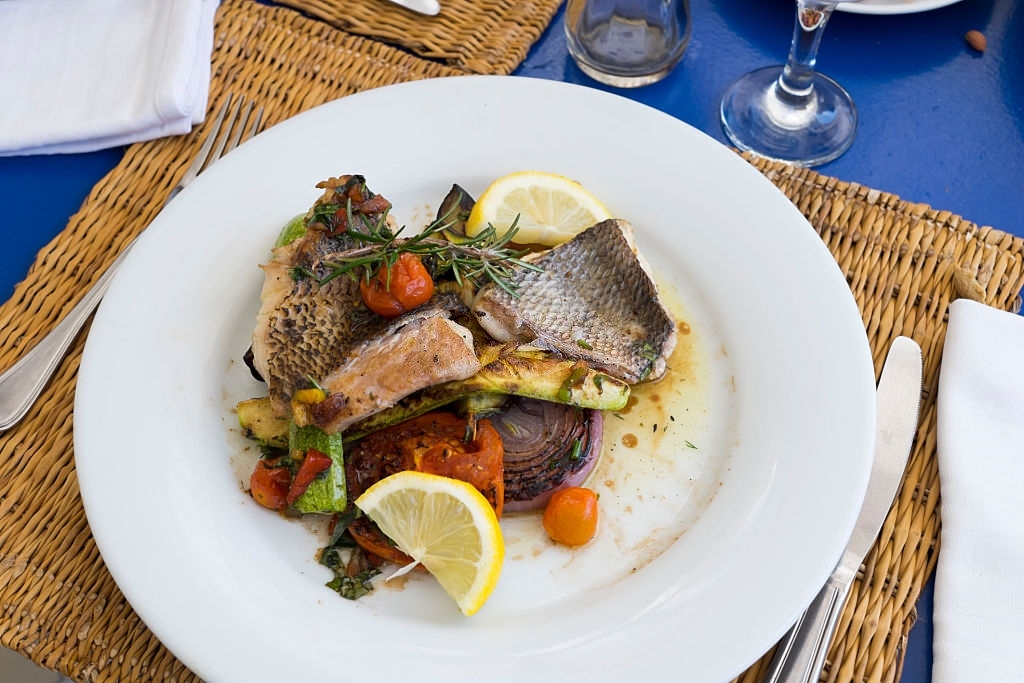 3. The Morocco Club
This well-known restaurant located in the Place du Tabor ranks as one of the best restaurants in Tangier. Yes, one of the 5 best ones, you have read it right. Not only for its incredible menu that will allow you to taste a delicious homemade lamb or a rich and healthy vegetable salad, but the famous recipe for the success of the Morocco Club will leave you speechless.
Do you know what the best thing is? It has an outdoor terrace where you can enjoy all kinds of cuisine, according to your preferences, as well as different types of diets, depending on whether you are vegetarian, vegan, or gluten intolerant.
For wine lovers… don't worry at all! The Morocco Club has a wide and varied wine list to suit all tastes. However, you can always enjoy an exquisite Moroccan tea or one of the incredible fresh juices they make. Its cosy atmosphere and exceptional decoration will make you feel at home. Don't think twice, add it to your list of the best restaurants to visit in Tangier!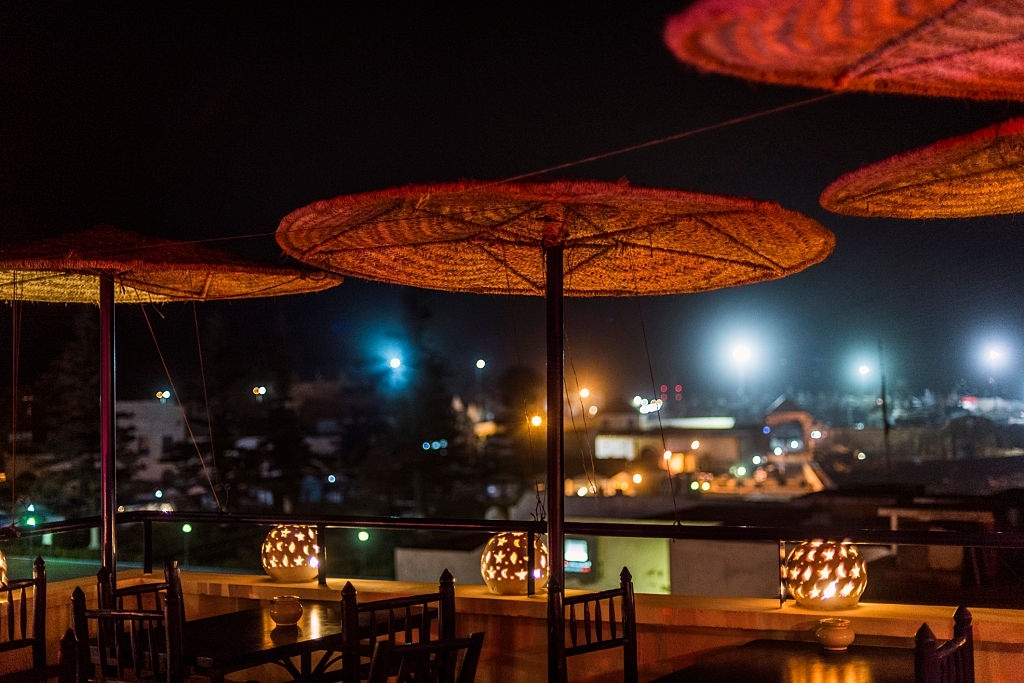 4. Restaurante Alhen
Take note of this restaurant because… It's a must on our list of the best 5 restaurants in Tangier! If your intention on this trip is to taste and enjoy Moroccan gastronomy, here you can try some of the typical dishes of this culture. Don't know whether to opt for the traditional bread with cheese or the extraordinary tajine? Don't worry, we have the solution! You can always opt for their exquisite lamb with homemade couscous, accompanied by a rich and spectacular ginger tea. You're definitely in the right place for Moroccan food!
Its incredible location, in the heart of Tangier's medina, as well as its affordable prices, will allow you to have lunch or dinner, even at rush hour, in a very simple way. Its subtlety, decoration, and atmosphere allow its customers to relax and fully enjoy the true experience and essence of Moroccan culture. Well, we're not making this up, it's what all the users who have been there saying, so don't miss it!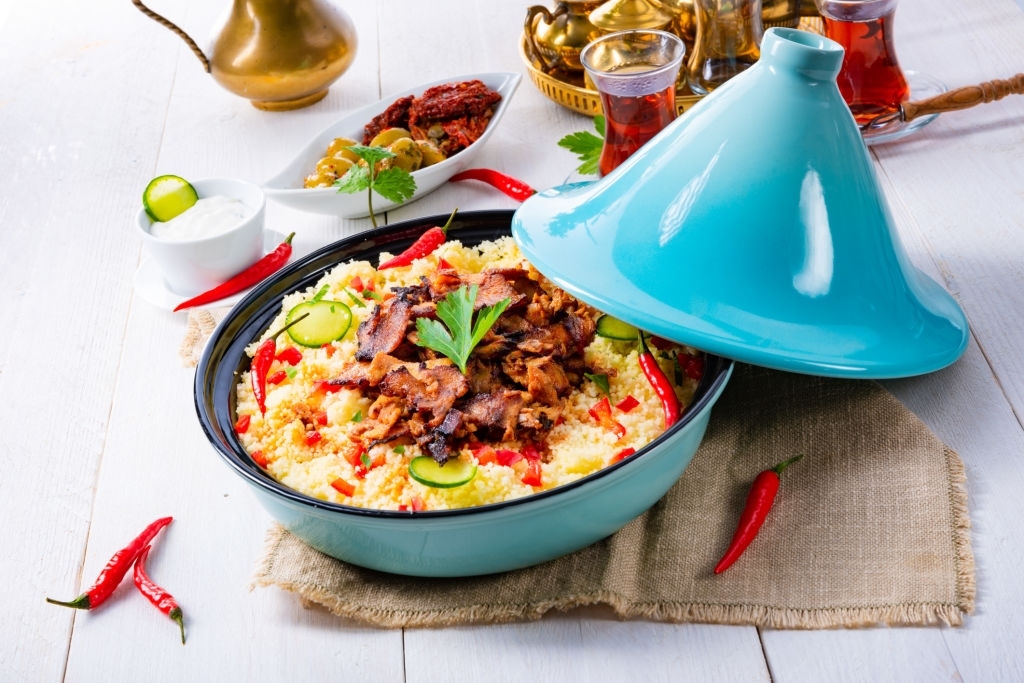 5. Restaurante Al Maimouni
There is no better way to complete this list of the best restaurants in Tangier than with the Al Maimouni restaurant! This enclave overlooking the sea is one of the places where the quality of its food and its location play an essential role. Here, you can order any type of fresh fish, as well as traditional dishes characteristic of Moroccan culture, such as tajine or a speciality soup.
In addition, this establishment has the latest health and safety measures to ensure that all its customers feel safe during their stay. The friendliness and attentiveness of its staff, as well as its cleanliness and location, are undoubtedly three of the most important aspects of this restaurant. In case you are vegetarian or vegan, these options are not lacking. Don't hesitate to visit it and try some of the starters on the menu or the typical Moroccan pastries. This small and cosy place will make you feel at home.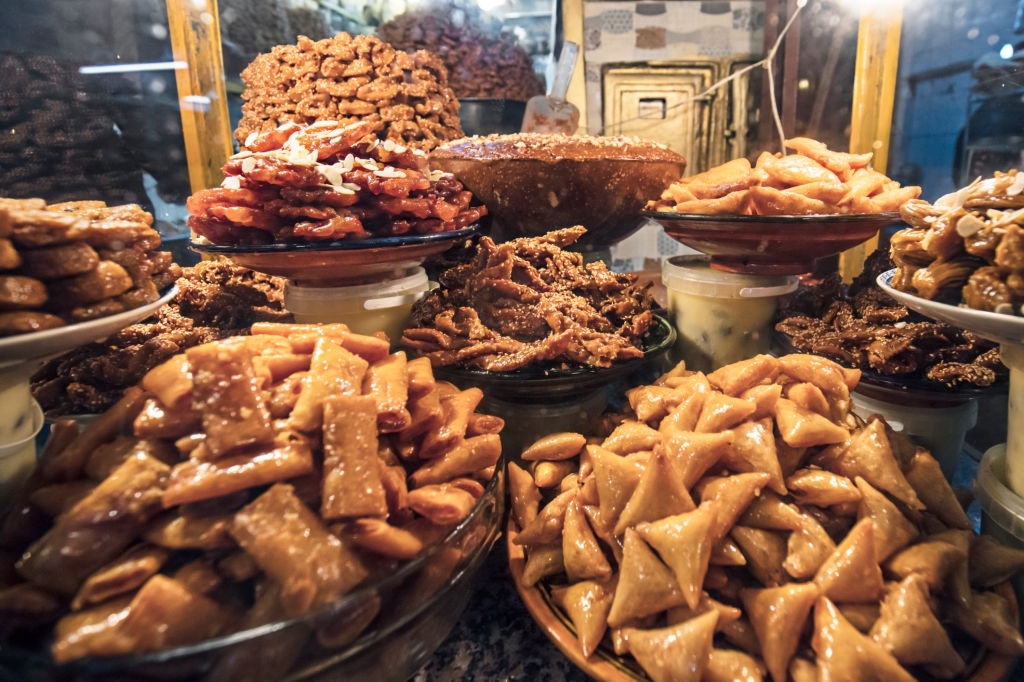 In short, here are some of the best 5 restaurants you should visit in Tangier and that will make your trip a unique and fulfilling experience. Once you've decided where to eat and taste the most traditional and characteristic dishes of this culture, we also recommend some of the coolest things to do in Tangier, so you can discover every corner of this incredible city.
Doubtlessly, once you get to Tangier, you'll crave to come back. So, if you're passionate about Moroccan culture, here are some other places that will enchant you and leave you open-mouthed. Don't think any longer, embark on this marvelous adventure now!