In just one hour you can reach the North coast of Africa, Morocco from Spain. In what is a very short ferry ride, across one of Europe's most important waterways, you arrive in a land that is so very different. Entering Morocco from Spain you will instantly notice the change in colours, the wafting aromas of the local oils and beautiful mayem of the markets. Here are our four best places to visit in morocco from Spain: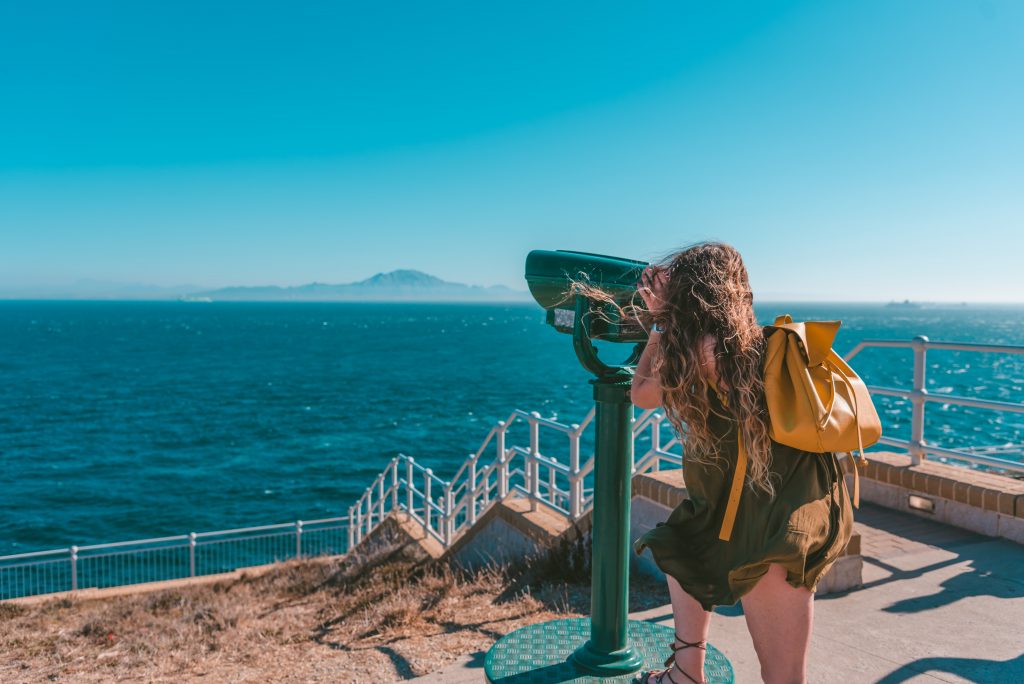 Your first port of call, Tangier is a mix of history, European influence and modernity. As your boat first pulls in you will notice the old city walls, once a fortress for those who lived inside and now encapsulating its medina. The city is steadily growing with the port, soon to include everything from entertainment to relaxing waterfront walkways, representing a transforming city.
The old town reflects the bustling port, on every corner you can catch a snippet of local life: bread being baked in huge wood-fire ovens, children playing in the alley, textiles being woven and people filtering out of the Mosque after prayers. Shop the array of interesting products, spot the beautiful architecture or escape it all with a mint tea (must try). It is the
perfect spot for a day trip from Spain, you can really take a step back in time with a visit to the Caves of Hercules or a camel ride on the beach (one of the best reasons to visit Morocco from Spain).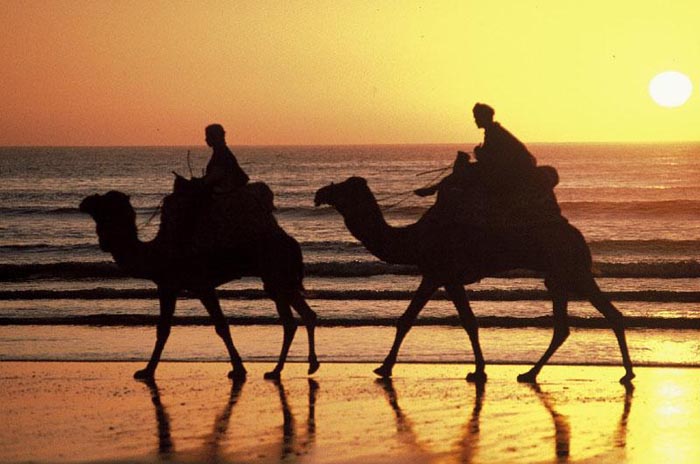 Asilah
Second on our list of the four best places to visit in morocco from Spain, and just a one hour drive from Tangier, is this peaceful seaside town. Don't expect luxurious bars and all inclusive resorts. Asilah is a humble town with the perfect mix of history and ocean views. Its old town sits within the impressive old city walls, enclosing a calm and tranquil collection of streets that are engulfed by the crashing sounds of the sea.
You will wonder through the white walls, decorated with splashes of local street art that add a sense of modern life and vibrancy to the town. Asilah is home to an annual arts festival that attracts many of the young and the creatives from nearby. Beyond the walls lies the small and inviting rebuilt city, a beautiful mix of late-night tea, beach vibes and chaos. Stop at any of the cafes here to try the sweetest of local sweets (a specialty), maybe another mint tea and pull up a seat for some great place people watching.

Chefchaouen
From here it's inland and up into the Rif mountains. Chefchaouen is a dream like town. Nestled between the raising peaks that hug the city it offers a peaceful yet rugged backdrop. It is famous for its peaceful blue facade that covers the old town. Each of its windy alleys casts a new magical spell. Different shades of blue and sleepy cats await on every turn. It is also home to some of the most beautiful artisan handcrafted products. All an amazingly high quality, from local Jilabas to smelly soaps and oils. Much of this is unique to the area and browsing is well worth including on your trip as you see Morocco from Spain.
The main square, Outa el Hammam, is a great place to pause. We can recommend the Riad Hicham to try a Bastilla (best described as a large savory pie), overshadowed by the Kasbah which will transport you to another eras as you dine.

Tetouan
This hidden gem completes our list of the four best places to visit in Morocco from Spain. It is located 10km from the Mediterranean coast of Northern Morocco. Its existence dates to before the Romans. It has been the home of many settlers, from Berbers to the Jewish community and out-landed Andalusian's. Their influence has left behind a rich mix of architecture and culture and can all be found inside the Medina. This was declared a UNESCO world heritage site in 1997, its entrances marked by seven impressive entrances.
We especially love the Souk, which is probably one of northern Morocco's most authentic and least visited. If you fancy staying here for longer why not sign up to some Arabic classes to really help you mingle with the locals. You never know where this will end – usually in unique experiences, truly authentic settings and the tastiest of food!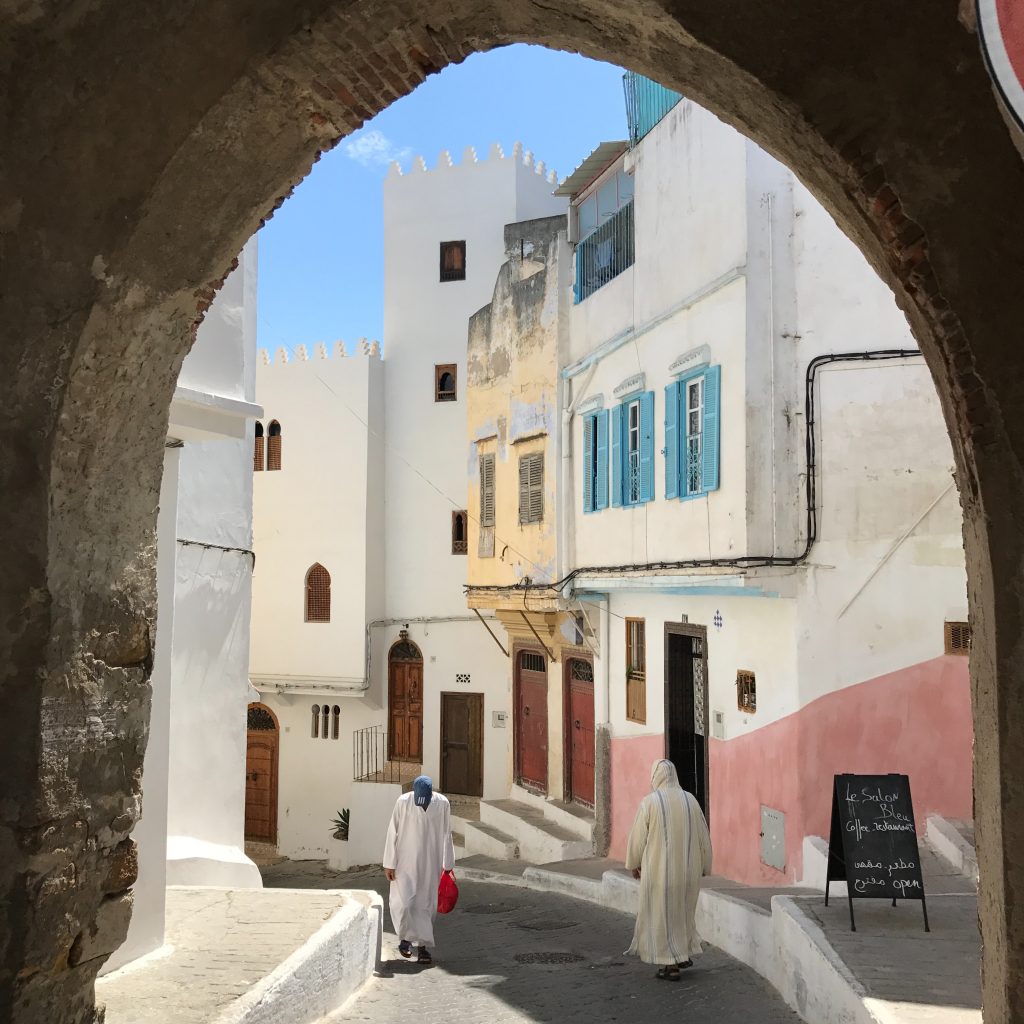 Let us know which cities are on your itinerary!