The city is great, although nothing beat getting out into nature. And there are loads of places very near to Seville. We pretty much have everything here from sprawl nature reserves to coastal wetland reserves. So whether you're a full-on overnight hiker or a casual stroll-in-the-park kind of person there is surely somewhere here where you'd love to explore. So, let's find out where to hike near Seville?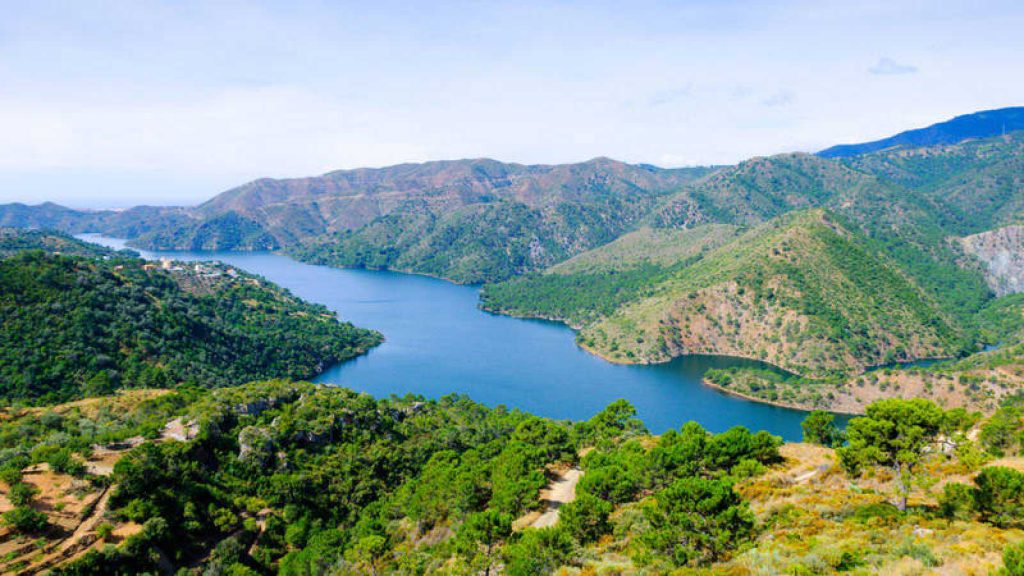 1. Parque Nacional Sierra de las Nieves
Málaga, Spain
The Sierra de las Nieves National Park is the newest national park in Spain. It was approved in 2019 to become the sixteenth in our country, and the third one in our region of Andalusia.
Located behind Marbella and to the east of Ronda from the Costa del Sol, the mountain range has a rich variety of flora and fauna; and can be snow-covered in the winter. There are also large caves in the park to explore.
It is a great place to stop over for a while on our White Village Ronda day trip from Seville. Where we will cross the 'New Bridge' and meander between the balconies. You definitely see why this town is the must-visit spot in the mountains. If you wonder- Where to hike near Seville? The answer is clear! Everywhere!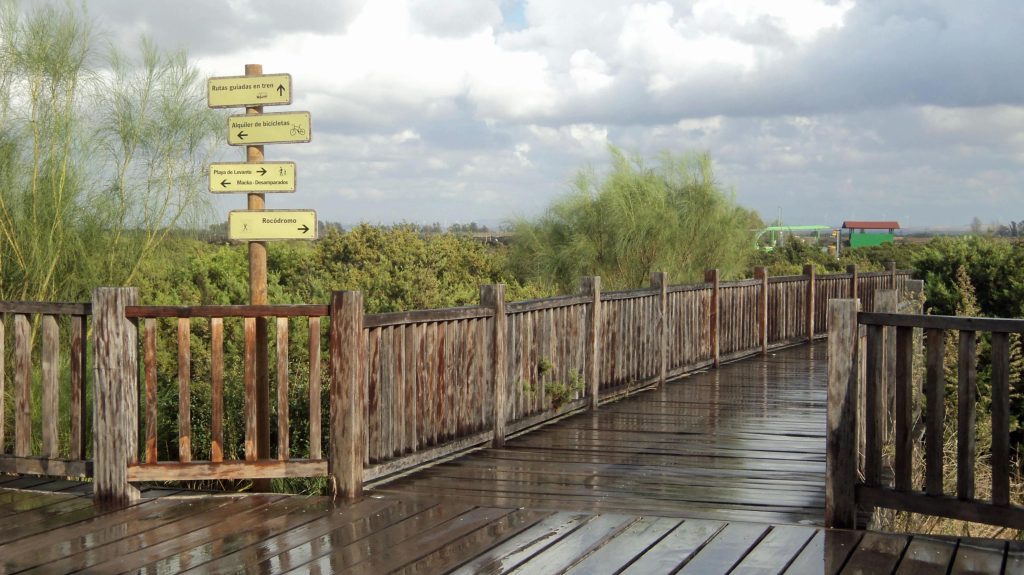 2. Los Toruños Natural Park
Av. del Mar, 7, 11500 El Puerto de Sta María, Cádiz, Spain
The Parque de Los Toruños boasts a 30km network of trails, which vary to suit a number of different itineraries. Plus there are loads of things to explore such as the wooden walkways that cross flood-prone sections. And a whole host of viewpoints and observation towers, for you to enjoy the natural spaces.
Visitors can learn about the different habitats that coexist in the Park, by exploring trails that lead off the main path. This includes botanical routes, designed to highlight the different ecosystems that coexist in the park as well as the multitude of species that make up the natural space.
And since we're already on the coast, we can take you on our Spain's Best Beaches Day Trip. Where you'll explore our spectacular endless beaches, inspiring landscapes and some picturesque villages. You will certainly feel just like a local Spaniard while you were just trying to find out Where to hike near Seville?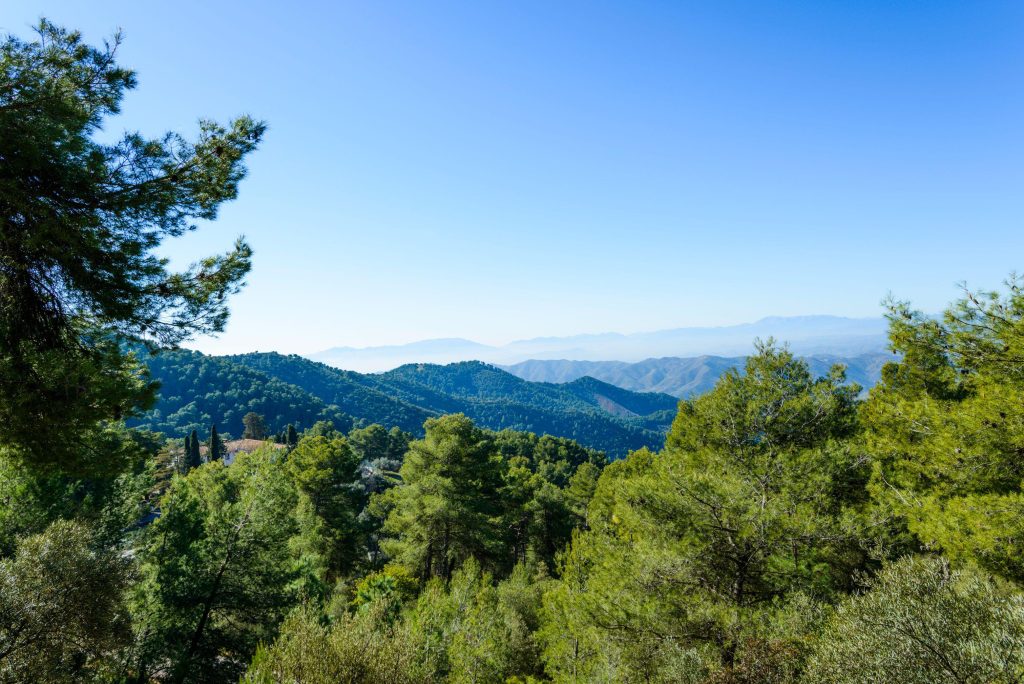 3. Montes de Málaga Natural Park
Casabermeja-Colmenar, Málaga, Spain
Montes de Málaga Natural Park or the Mountains of Málaga range takes its name from simply being located near the city of Málaga city. Established in 1989 to protect the various old-growth tree and wildlife in the area.
The Guadalmedina river runs through the park area and flows through small valleys that cut the river into tributaries. And if you're lucky, which you're here you may even see an eagle, a northern goshawk Eurasian, or perhaps a sparrowhawk.
We'd love to take you here after a Granada Market Food Tasting Tour. Where you'll taste your way along Granada's old town and market stalls as you chat with the local vendors while savoring local traditional delights and products from the Sierra Nevada region.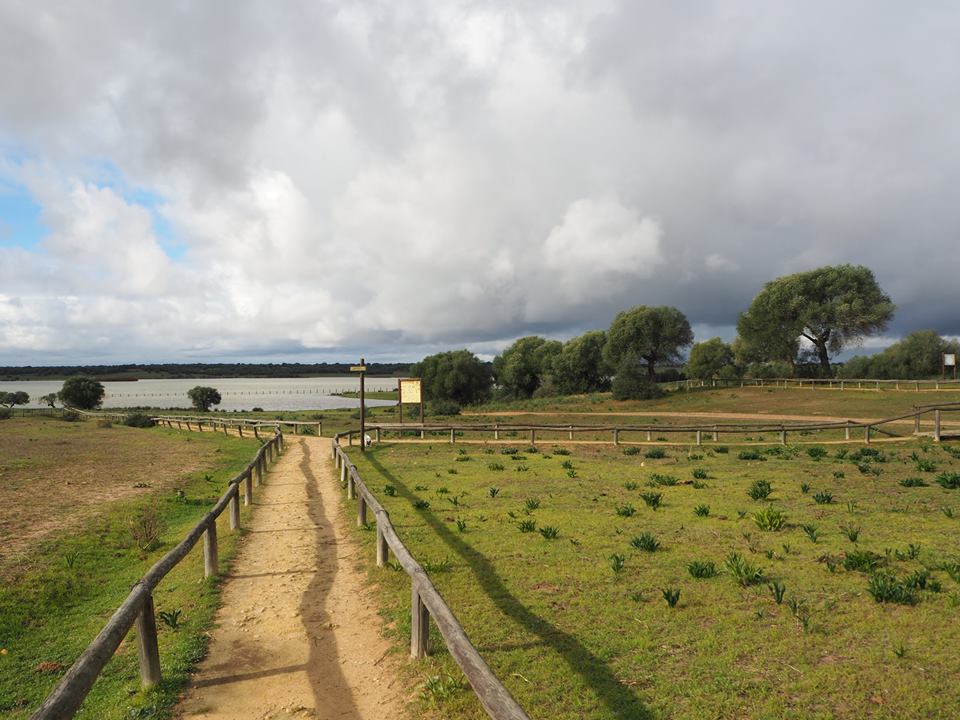 4. Reserva Concertada Dehesa de Abajo
Av. Isla Mayor, 89, 41130, La Puebla del Río, Sevilla, Spain
The natural reserve at Concertada Dehesa de Abajo has a very bird-rich marshland area which is filled by the Guadalquivir river. Its surroundings have paths that are very suitable for exploring on foot or by bicycle. Where you'll see exceptional landscapes of the lagoon and its wildlife.
After a great day exploring the outdoors you might want to relax in Seville in our Tapas and Flamenco evening.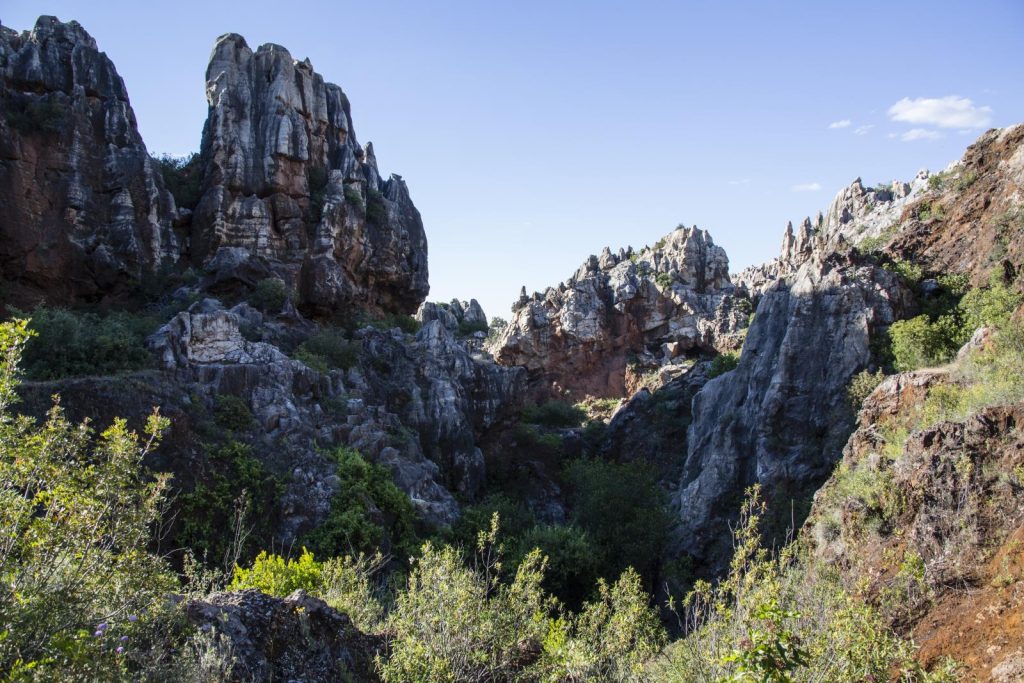 5. Sierra Norte de Sevilla
El Pedroso, km 1, 41450 Constantina, Sevilla, Spain
The amazingly beautiful mountain park, which is just to the north of Seville, offers easy access to nature walks for most skill levels. You also find oak forest, waterfalls and caves here, which makes it very popular for hiking, biking and rock climbing with the locals. Within the park's area, you'll find a network of minor access roads, and dirt tracks, as well as hiking footpaths. There are also plenty of birds and animals in the reserve, and if you're lucky you may even catch a glimpse of a deer or even a wild cat.
It's a great place to go for a half-day wallk explore after a morning Private Guided Visit of the Alcazar and Cathedral. Where you'll get to the heart of one of Seville's most iconic and picturesque monuments. And learn about the city's rich history and cultural heritage.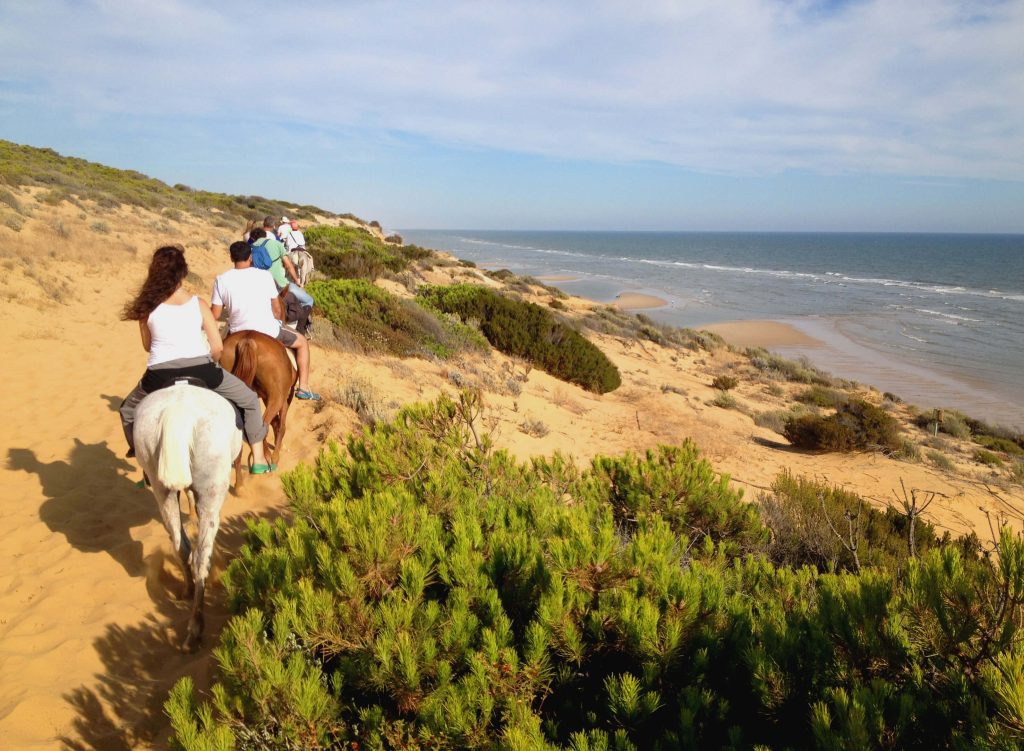 6. Doñana National Park
Almonte, Huelva, Spain
Our local Doñana National Park is known for its wetlands, migratory birds, pine forests — as well as some wonderful shifting coastal dunes. You even find a 20th-century palace in the park, the Palacio del Acebron. It's actually home to the national park visitor center. And nearby, there is also El Rocío Hermitage; which is a religious sanctuary from the 13th century, in recent years thanks to Paulo Cohelo's book The Pilgrimage it attracts roughly a million pilgrims each year. Plus on the coast, you'll be able to explore Playa de Matalascañas which has a seafront promenade lined with eateries.
We even offer a custom-made excursion to this park. Where you can escape the bustle of Seville on a full-day tour to the Park, village of El Rocío, and Atlantic coast beaches. You'll even get to see where the Guadalquivir River meets the Delta region as you ride Andalusian horses into the dunes and drive into marshes by 4WD vehicle. You can even swim in the ocean.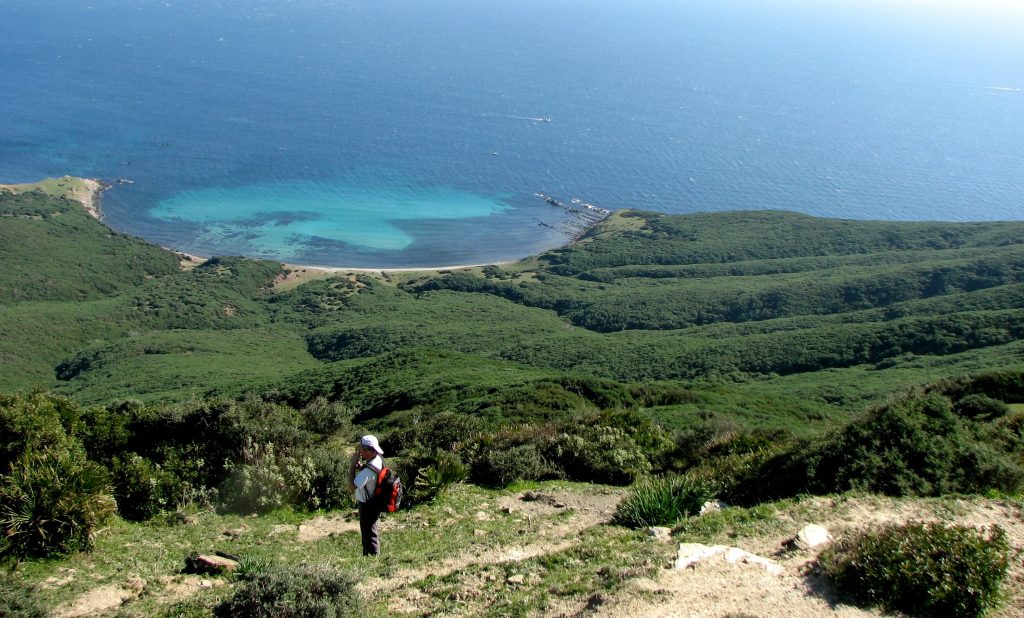 7. Parque Natural del Estrecho
Tarifa, Cádiz, Spain — next to Gibraltar
The Estrecho Natural Park is a protected reserve park to the south of Seville, located just on the northern side of the Strait of Gibraltar. It was declared a natural park in 2003 and is made up of almost 200 square kilometers to explore. And is actually at the southernmost point of Spain, in fact of the European mainland too. Making it the southernmost point of Europe.
We'd love to head over here with you after we take you on a tour of A Rock called Gibraltar. Where you'll get to see firsthand the mythology of Gibraltar — where it's said that Hercules separated Europe from Africa. And the reality is that you'll need to take your passport as you'll actually be exiting Spain, as this is in fact a British colony.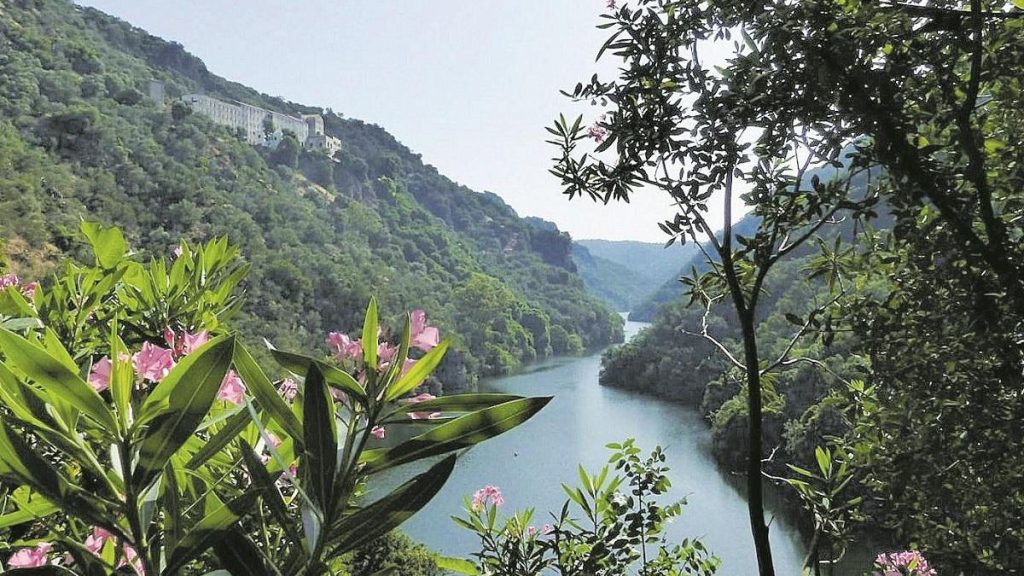 8. Parque Natural Sierra de Hornachuelos
Calle el Fresno, 12B, 14740 Hornachuelos, Córdoba, Spain
This UNESCO-listed biosphere reserve world natural heritage site has richly forested gorges. As well as loads of grassland, where you can see resident eagles and even vultures. There are also plenty of easy hikes with meandering paths for light walks, and even more challenging routes for the more serious adventures.
We even have a bespoke tour to The Kingdom of Cordoba & Carmona — which is located right next to this park. On this excursion, we'll take you on an exploration into the time of the kingdom of Al Andalus. Where you can see wonderful architecture that is set gracefully on the edge of the legendary Guadalquivir river.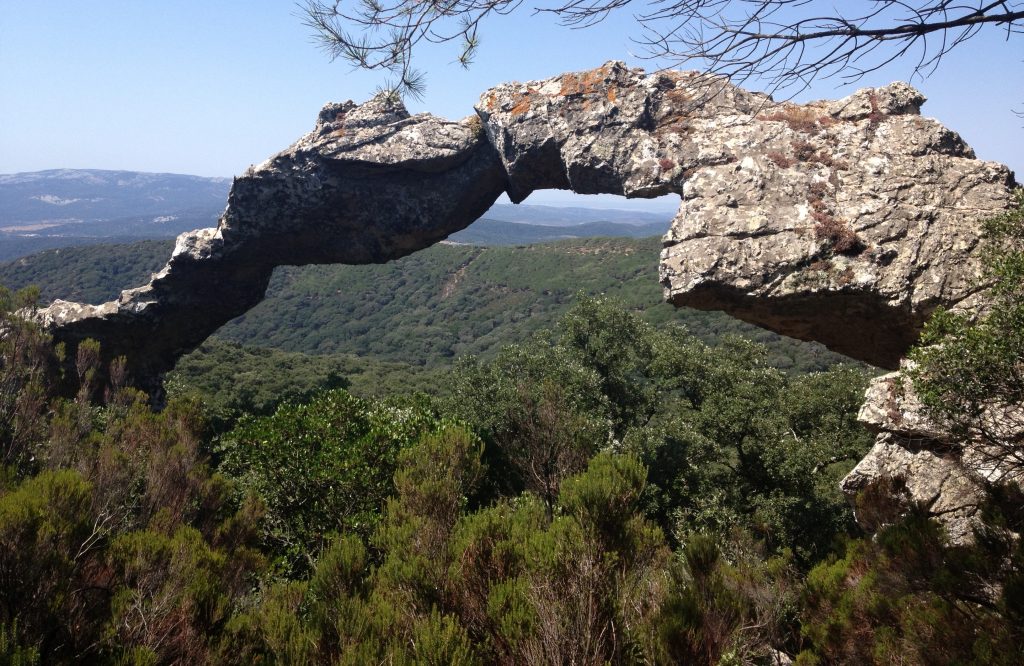 9. Parque Natural Los Alcornocales
Just outside of Cádiz, Spain
The Alcornocales Natural Park is a natural park located between the provinces of Cádiz and Málaga. Just a couple of hours' drive south of Seville, this protected reserve has amazing forests that are usually under a layer of mist that seems to make time stop. You can also find some of the most extraordinary landscapes on the Iberian Peninsula here, with long deep ravines, that were created by rivers, and today provide shelter to a unique plant biosphere. Our private transfer from Seville to Granda is a great chance for you to visit this area in only one day.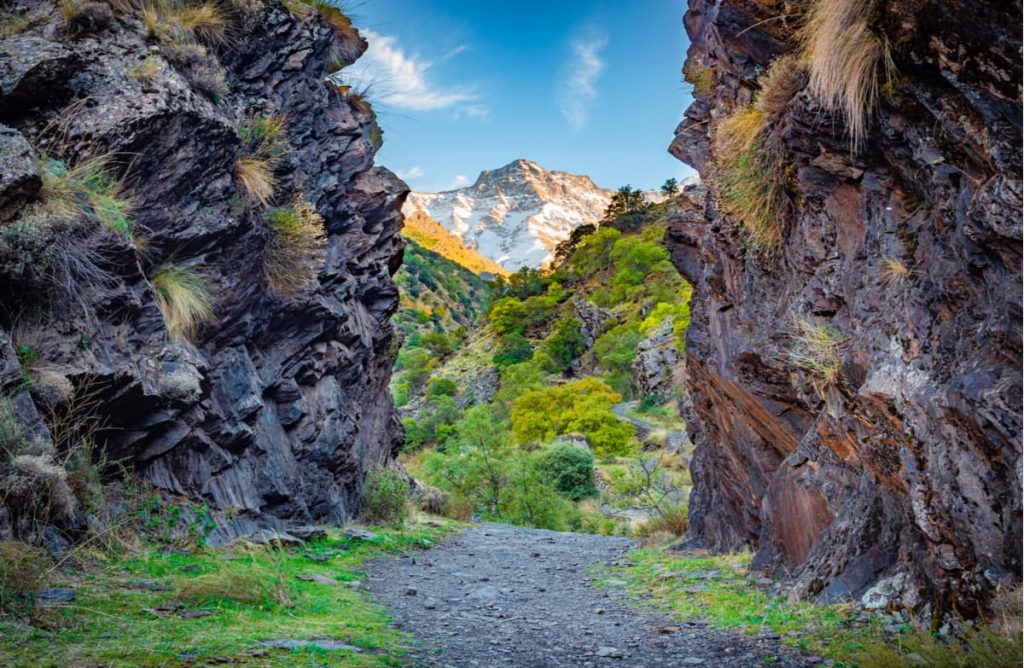 10. Sierra Nevada National Park
Sierra Nevada Park, 18196 Sierra Nevada, Granada
If you prefer higher mountains then we have to move to Granada. This stunning national park was declared a nature reserve on 14 January 1999, and is located between the Granada and Almería provinces. Covering a total area of 85,883 hectares, making it the largest national park in Spain, until 2019. There are loads of opinions for hiking or bird-watching in the park, plus they even have a world-class ski station that has hosted the Alpine World Ski Championships.
An easy option would be to take you on a guided Hiking Granada's River tour. On this tour, you'll hike for 15km through a spectacular city. This walk has been designed to get you out of the hustle-bustle and along the town's main artery – its river. And hopefully, this will paint a new picture of Granada for you as we stumble upon the city's forgotten landmarks, as well as lush fields and its intertwined olive groves.
You can also join us high in the mountains of the Sierra Nevada as we explore the region of Alpujarras. During the tour of Villages of Alpujarra we will spend the day visiting three remote and authentic villages. You'll also get to bathe in the pristine nature, and take in some breathtaking views.
We hope to have provided you with enough options o answer your question- Where to hike near Seville? For more information contact us here.