Ever wondered what local food you should be eating while touring through the south of Spain? Here you have 16 of the very best dishes you need to try before checking these cities off your list.
Andalusian gastronomy, which has been deeply influenced by the Arabic Cuisine, bases its dishes on raw ingredients of the Mediterranean diet. Healthy, hearty and filling. We bring you the best dishes to try while on your next trip to the South of Spain.
The refinement of the province Al Andalus, unknown in mainland Europe, has transformed many different customs and beliefs. Let's not forget that it was the Andalusians who created the traditional dining rooms as well as the current food service, amongst many other things. Let's just say that they are profound cooks and love sharing their food with the world.
It is also very important to highlight the golden ingredient of all recipes from the seaside to the mountain. Olive oil or as it is known here; liquid gold. Let's give credit where credit is due! Even though the precise origins of the olive trees are shrouded in mystery, it is well known that the cultivation of olives and oil production are deeply rooted in the history books of Spain, which were brought to the Iberian Peninsula by the Phoenicians and the Greeks. By the way, if you feel like tasting the best Olive Oil in Andalusia, then you need to check our Day Trip to Carmona Here.
Here you will find a compilation of the best Culinary treasures of the province of Andalucia. Que aproveche!
Huelva: In the heart of Sierra de Aracena and Picos de Aroche, while contemplating the pristine paradise that surrounds you, why not enjoy the refined taste of the best Iberian Ham, Jamón de Huelva? It is undoubtedly the Star Ham of the peninsula which, together with a country style bread variety, provides a unique and unmistakable flavour that leaves your taste buds craving for more.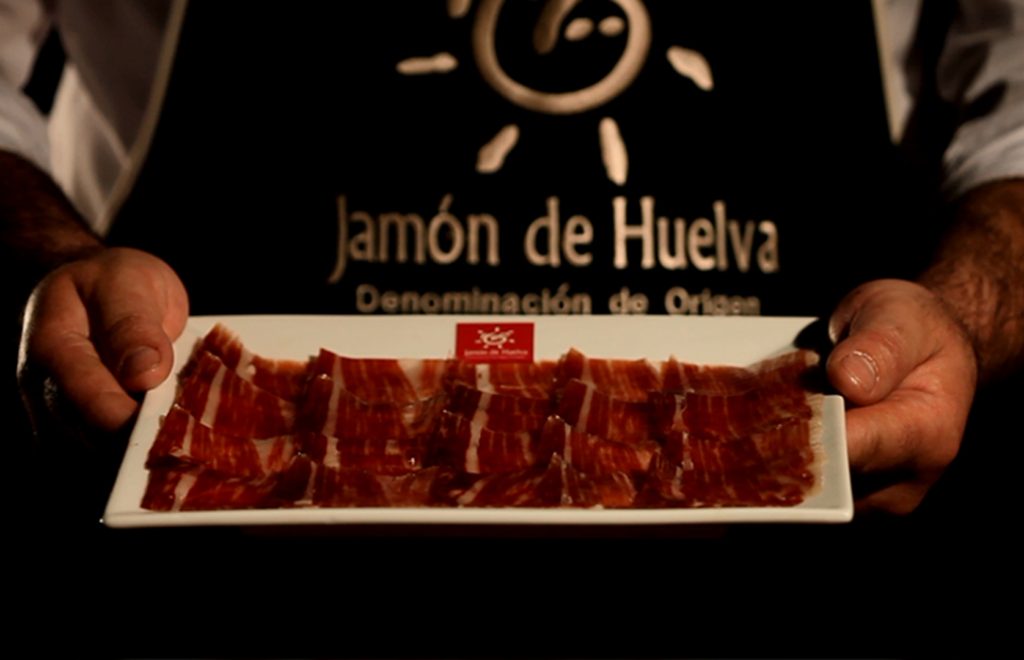 If you decide to stay along the seaside, you might as well taste the variety of seafood which, in our opinion, are indispensable to the coastal Andalusian cuisine. This includes "choco frito" which is fried cuttlefish and the delicacy of "mojama" which is salt-cured tuna. Did you know that the word Mojama comes from the Arabic Musama (dry) with Phoenician origins?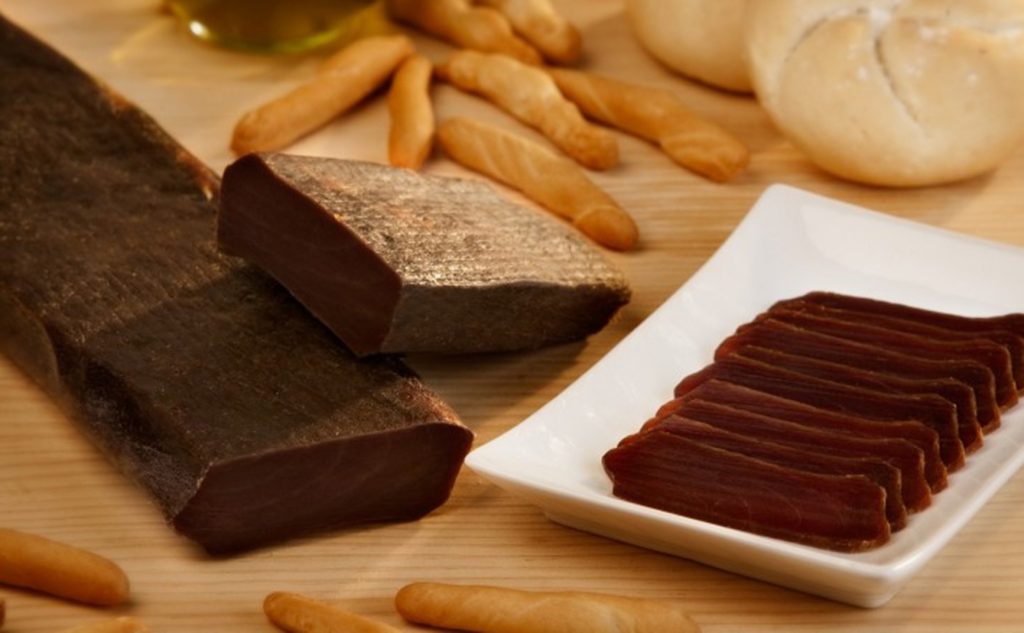 Sevilla: close your eyes for a second and picture yourself in a Spanish terrace with views of the Giralda, listening to flamenco music. Now, let´s make it unforgettable by ordering "huevos a la Flamenca" which are fried eggs served with vegetables and sauce in a clay pot. If you're feeling adventurous enough, you must taste the "Caracoles", which are snails with a smooth sauce made with different herbs such as thyme, cumin, and sometimes, peppermint.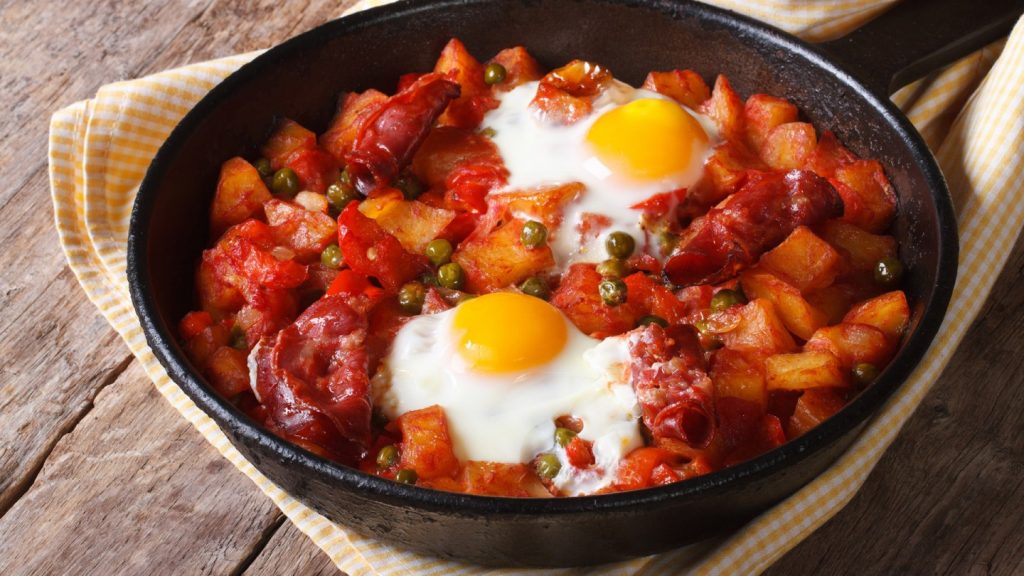 Granada: La Alhambra de Granada; a true wonder of culture, is also a fascinating setting which can not be visited without exploring the local cuisine. The most representative tapa of this wonderful city is the distinguished "Patatas a lo Pobre" which are potatoes cut into slices roasted in the oven along with onions and peppers and garlic. Is your mouth watering already? Well, then wait until you try the sweet "Pionos de Santa Fe". This is the Granadian dessert par excellence. Delicious sponge cakes with custard cream. You should not miss out on this while in Granada. We can take you to the most traditional restaurant in Granada to try these dishes on our day trip to Granada Here.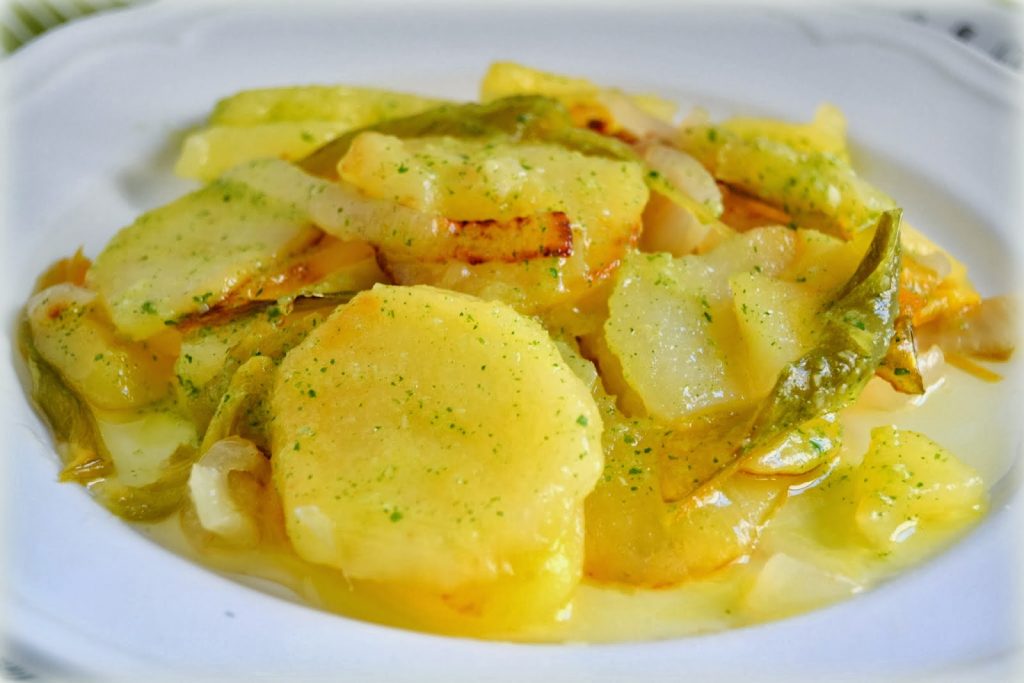 Cádiz: The home of the Spanish Navy, a port city in the south of Spain. Its gastronomy is the fruit of years and journeys packed with history and spirit combined with products that have allowed us to enjoy different tastes from different centuries. "Almejas a la Marinera"'; typical clams made with a wine sauce with garlic and parsley, and "tortillitas de Camarones", using a particular type of shrimp exclusively found in this region.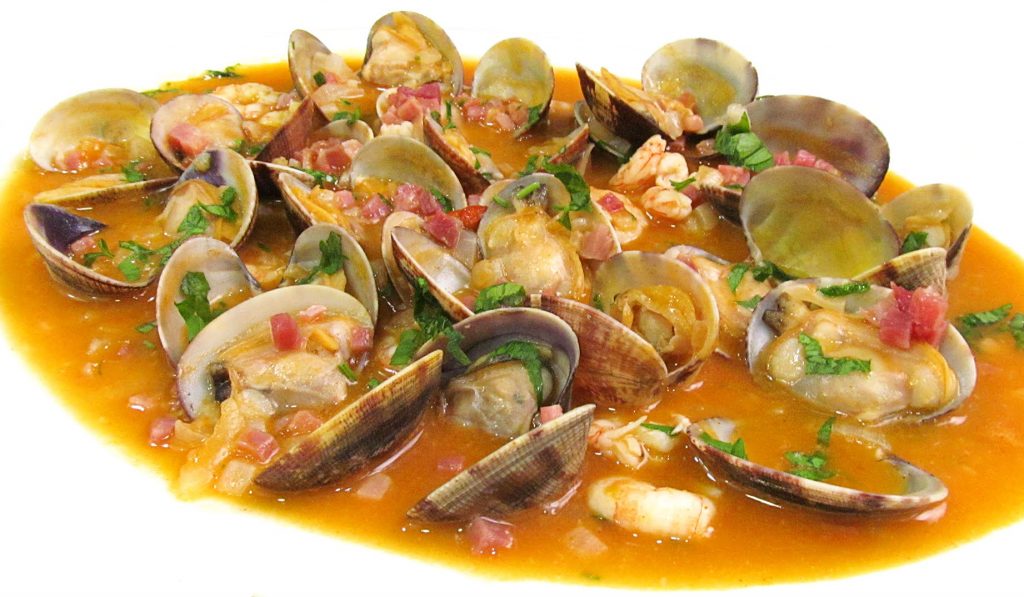 Córdoba: During the first rain storms of late winter, the countryside provides us with ingredients such as asparagus which along with onions, eggs, and jamón, make an appreciating exquisiteness dish called "revuelto cordobés". Traveling with children during warm season? Then it´s time to introduce the Cordoban delight; "salmorejo". This classic Andalusian summer hit makes a virtue of simplicity, as we try to cope with summer temperatures. Try the best Salmorejo on your day trip with us to Cordoba. More info Here.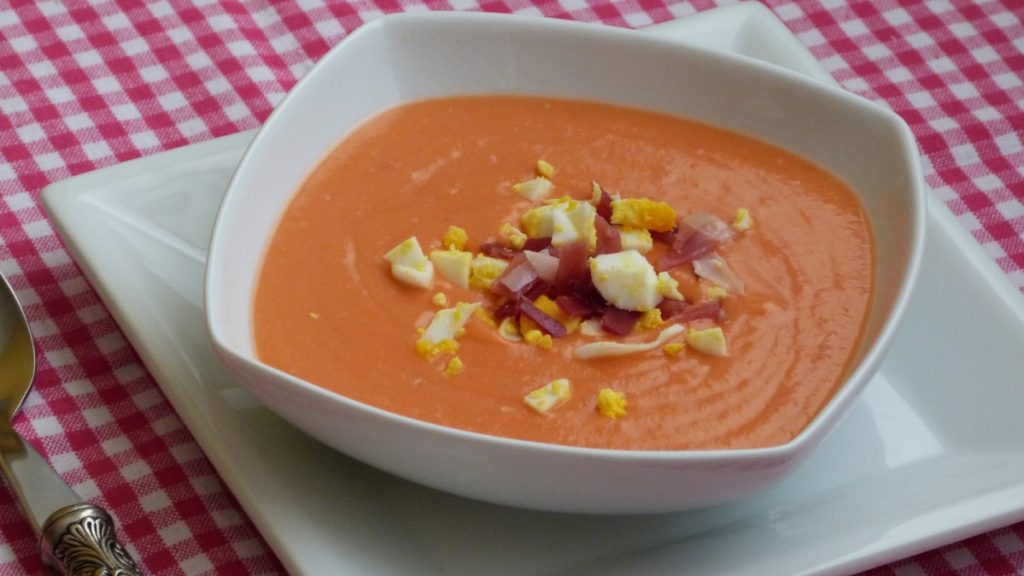 Jaén: Its gastronomy has similarities with the cuisine of the province of Castilla la Mancha, due to its proximity. The mountainous terrain favors 'game' dishes over others. "Carne de Monte en adobo", is basically marinating wild boar or deer meat in wine, brandy, and aromatic herbs for 24 hours before roasting it to perfection. A vegetarian option would definitely be from the variety of mushrooms available. "Setas de Cardo" is perfect for a typical side dish. It is a healthier way of exploring tapas in the South of Spain and this dish is simply done with mushrooms, olive oil, garlic, and parsley in the oven.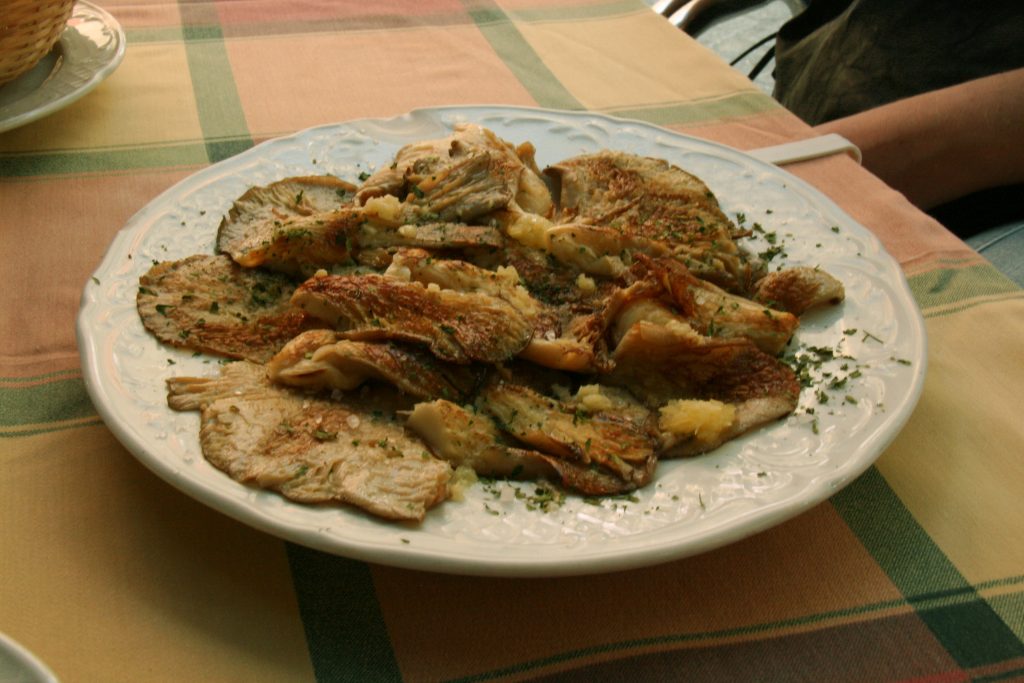 Almería: It's numerous and exquisite traditional dishes surprise us due to the simplicity of the ingredients as well as the use of different types of spices that give their dishes a unique flavor and with which it is very easy to conquer the palate of the most demanding diners. "El gazpacho cortijero" is a variant of the traditional gazpacho that is made in all the Andalusian regions. In its elaboration, it uses ground almonds and skinless grapes or pipes for the presentation. Another type of soup (served hot) is "Sopa de Almería" done with Monkfish, accompanied by clams, prawns, peas, red peppers, and carrots. Delicious!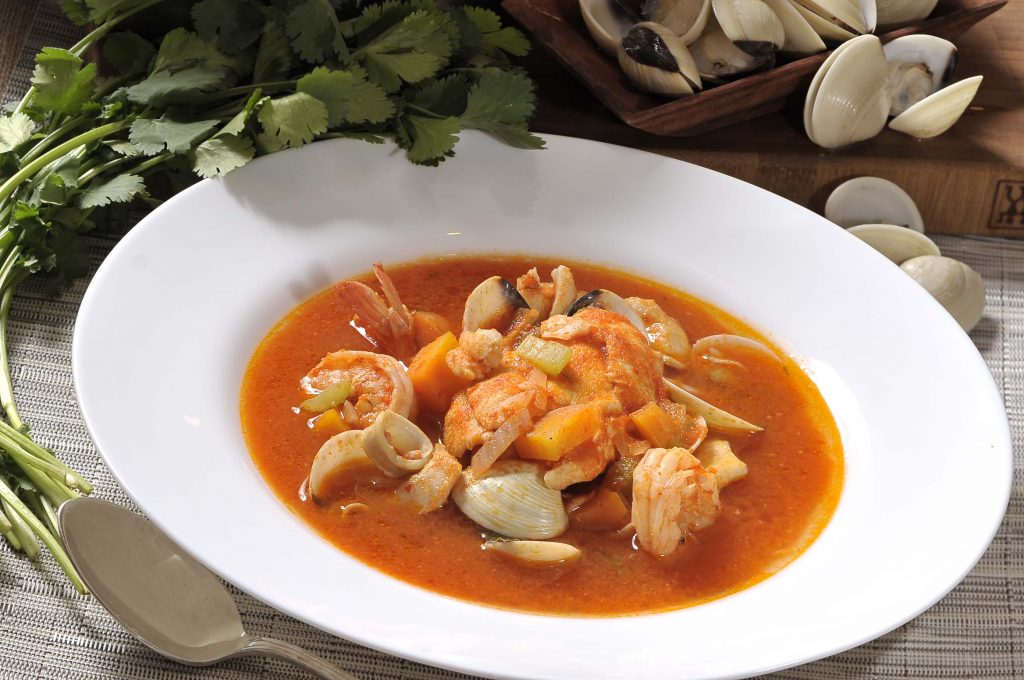 Málaga: Known for its high-rise hotels and resorts that spring up from the golden sand beaches, Málaga also has a refined cuisine that you can not miss out on. If you come to Málaga there are several dishes you need to try, mainly, "espetos" and "fritura Malagueña". First of all, "espetos", usually refers to sardines, skewered and cooked over a pit of coals. The only seasoning is a bit of olive oil and sea salt. Fritura Malagueña is a cocktail composed of many fish from the coast of Malaga such as anchovies, mullet, cuttlefish, squid, whiting, and much more. The result? A sensational blend of fresh and delicious fish that stimulate all your senses. Enjoy this dish with a cool glass of white wine from Spain! You can have some great seafood dishes at El Liro Restaurant Here.
If you like our blog and are interested in reading more from some other amazing Blogs in Spain – do check out this blog by Molly Here.