If you're looking to propose to your other half during your vacations, Andalusia is certainly one of the top romantic destinations, from the inebriating orange perfume of Seville, to the fantastic views from Ronda's world-famous Puente Nuevo or even the magic atmosphere of the ancient Moorish baths still in use to this day in Seville, here are the best places to propose around Seville/Spain. We are quite sure we have the right location for your marriage proposal, at Not Just a Tourist we have a lot of experience in romantic travel, especially custom-made design experiences for demanding Romeos and Juliettes!
If would like to make your trip truly unforgettable and want the opinion of custom-made-itineraries experts contact us, we would love to help you organize a memorable trip!
This article is part of a series on Romantic locations carefully selected by Not Just a Tourist, based in Seville, Andalusia. Check out the first article, in which we listed the most romantic places in Andalusia, here!
After a Flamenco Dance Show in Seville
They say Seville has something magical about it that lends every stay a touch of romance. With its charming old town, sunbathed riverside, spectacular historic facades, bustling street life & delectable tapas it is the perfect location for a romantic getaway and certainly one of the best places to propose around Seville/Spain. Even more so when you factor in the fact that it is the world capital of Flamenco, a passionate form of music and dance that is all about love and passion. Let the rhythm, the wine, and the dance inundate your memories of a magical night in Seville! Contact us now to ask us for more information about an evening around flamenco in the right place for a marriage proposal, we will make sure that it becomes an unforgettable and magical experience!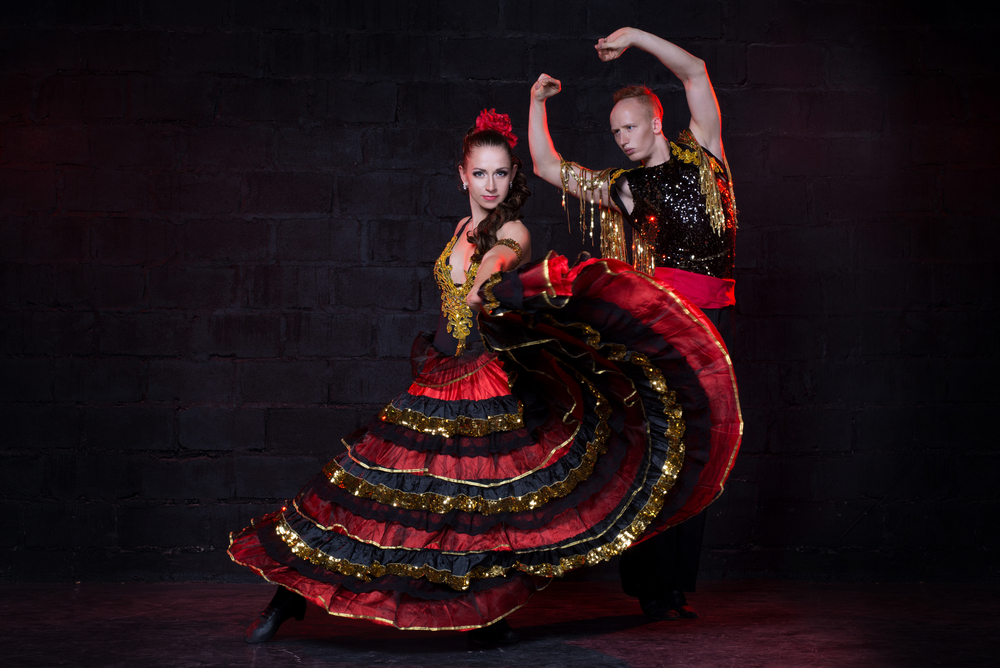 On Ronda's magnificent Ponte Nuevo
Ronda is certainly one of the most romantic cities in the whole of Europe, it has inspired countless artists from Hemingway to Orson Welles or Washington Irving. Its dramatic scenery and the gorgeous landscapes surrounding it make it one of the most beautiful places in Spain. The city has been in recent years revalorizing its romantic heritage and offers many visits and activities as well as a fantastic gastronomy. It is also possible to access the ancient Roman path that takes you right below the bridge and enjoy the view from there! From Seville, we organise private day-trips to Ronda all year round and make a stop in the very romantic pueblos blancos, a series of picturesque white villages between Ronda and Seville. That said, if you would like to customize your tour, it is certainly a possibility, contact us to organize your dream day or even dream vacation!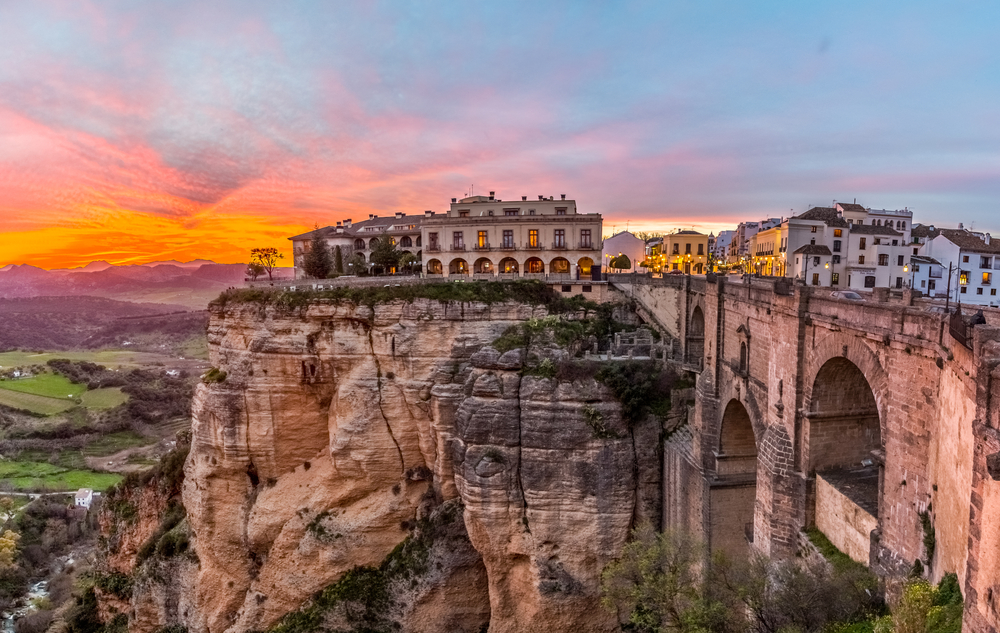 Sunset on a rooftop with a private music show
There are a few things as romantic as watching the sunset with the oriental backdrop of Seville´s skyline. This is probably that moment that you have been waiting for to surprise your couple with something simple but special. We organise an activity during which you´ll be visiting a number of rooftops enjoying the different views they offer and end your tour with the most stunning one indulging you couple with a glass of cold sherry or a glass of Cava, the Spanish champagne. Optionally you can have your own private concert on the roof, where you could choose from Swing, Jazz or Flamenco.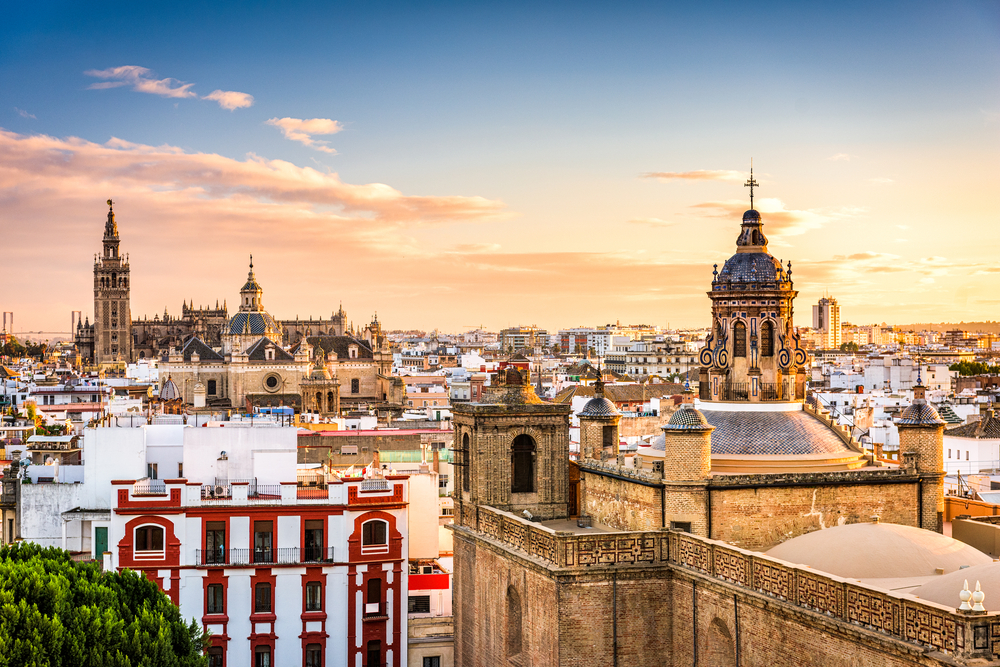 Take a trip back in time in a luxurious Moorish bath
Out of all the best places to propose around Seville/Spain, a relaxing wellness program starting with a visit to a spa in a beautifully decorated original Arabic old baths could be the perfect setting for a proposal. After the spa session and an optional relaxing massage, you will be led to a nice rooftop where you can absorb the magic of the city while sipping a glass of chilled and famous Cocktail de Seville or of Cava sparkling wine while watching Seville glow at the sunset.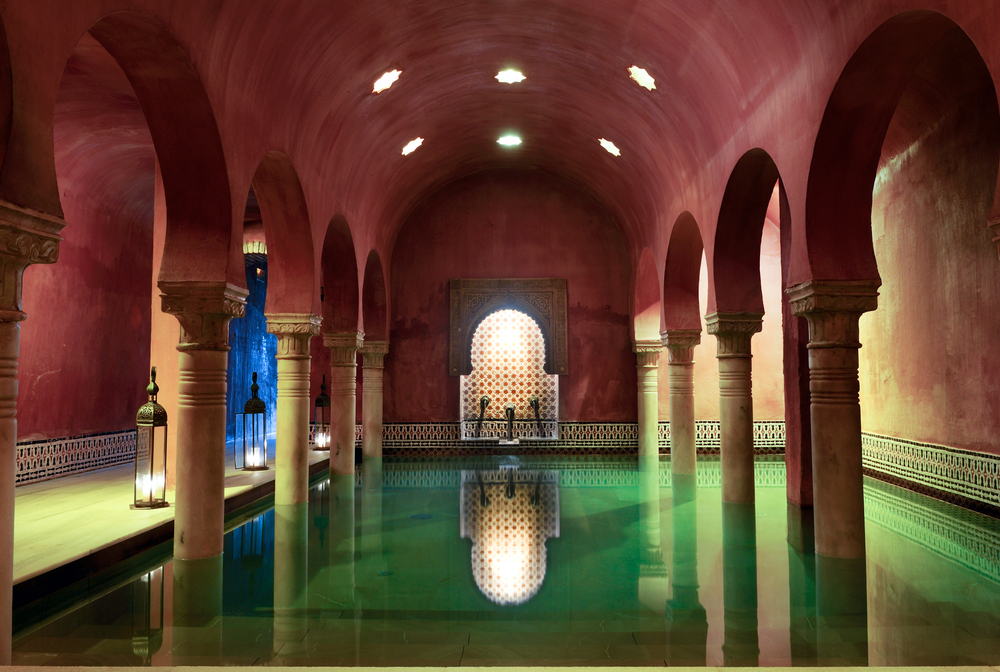 During a same-day trip to Doñana National Park
While in Seville, to escape the bustle, you could embark on a day trip to the beautiful National Park of Doñana, one of the best places to propose around Seville/Spain. Stop on the way to visit one of the most romantic villages in Spain at el Rocio. Then proceed to the Doñana National Park, world heritage site, on Andalusia's Atlantic coast on a full-day scenic wilderness tour from Seville, and see thousands of birds and unique ecosystems. Enjoy a short hike to take in the wide panoramas and visit the information center to learn more about the wildlife. Then, head to the beach for a swim or a short siesta and then when the sun goes lower on the horizon enjoy a romantic ride on gorgeous Andalusian horses or opt for a drive in a 4WD in the marshlands, cross shallow streams and over sand dunes.
We honestly couldn't decide which part of this fantastic tour was best to propose, so we will leave it up to you!