In this article learn about the best options and best activities to travel to Morocco/Tangier & Chefchaouen from Seville/Spain. Indeed, while you visit southern Spain you might be tempted to make a little incursion on the African continent seeing how convenient it is! From Seville, it is very easy and rewarding to travel to Morocco. With a 2 days trip, you have the opportunity to see two of Morocco's most beautiful cities and get a taste of life in Northern Africa in Tangier and Chefchaouen (the famous blue city). This is a suggestion of a possible itinerary, the one that we usually organise for our clients, but many modifications can be made and the experience can be tailored to your needs. Just as well, it is perfectly possible to organise the journey on your own taking ideas from this article.
DAY 1: TANGIER
Day 1 of your Travel to Morocco/Tangier & Chefchaouen from Seville/Spain: one of the best options is to travel with no hassle and
get picked-up
right at your hotel in Seville to save time and get more time in Tangier. And then, to enjoy a ride in a comfortable car on the new road that connects Seville and Tarifa through the gorgeous
national park of Los Alcornocales
. Upon arrival in Tarifa, the most southern city in mainland Spain,
board the ferry
that crosses the Strait of Gibraltar, the entrance of the Meditteranean, and that will take you to another continent. Pay attention to the back of the boat, it's quite common to see
dolphins playing in the trail of the ferry!
Once you reach the
sunkissed port of Tangier
take a bus or go with a driver and finally start exploring Africa with another beautiful ride through the famous California District of Tangier, a neighbourhood famous for being the residence of wealthy Moroccans and celebrities from all over the world, the sight of the
numerous palaces and villas
is quite impressive! Then you will reach the first stop of your travel to Morocco/Tangier & Chefchaouen from Seville/Spain:
Spartel Cape
, the most North Western point in Africa. On the top of the cape lies
the lighthouse built in 1864
and all around you can see the Atlantic and the Meditteranean, where they meet. The area is beautiful and offers amazing views! Next, only 350m below Cape Spartel in Tangier you will find
the legendary Cave of Hercules
, quite an odd place, they are said to be created by Hercules on his way to his 12th labour, the entrance is shaped like the African continent and it has long been thought that they were
linked to the caves in Gibraltar from under the sea
!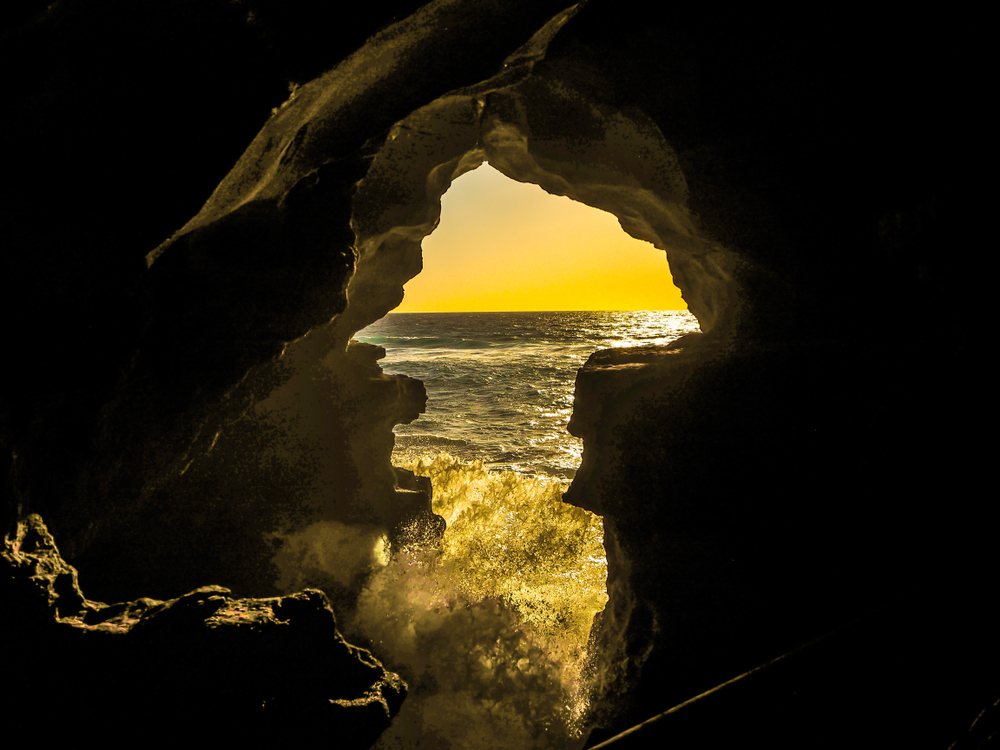 Drive back to the city of Tangier to
the majestic Kasbah
that is dramatically perched uphill
overlooking the whole coast
. It was the residency of Sultans since the 15th century, now it has now become the desired places for wealthy foreigners to renovate homes that have fantastic ornate entries. This area of town can be thought of as a
Moroccan New Orleans
, it's where Monet lived and worked for a while,
Keith Richards
and William Boroughs have sought inspiration from its opulent labyrinth of streets, and the Clash even wrote a song about it! Lastly, have a walk through the narrow alleyways down to the
vibrant Medina
with colourful boutiques, bazaars, lively souks and unique style of life. Alternatively, you could book a camel ride on Tangier's beautiful sandy beach, probably one of the best activities while you travel to Morocco/Tangier & Chefchaouen from Seville/Spain, this activity is great since it's very kid-friendly, it's a whole lot of fun for the entire family and makes for great pictures. The camels always have a very funny lazy gaze in their eyes but they are quite friendly and obedient, plus, their grunt is just hilarious. This is certainly one of those activities that create beautiful and fun memories for the whole family. Definitely, a must while in Morroco! While I am sure that you do care about animals just as we do it is always a good idea to check if your camel is in the right hands. Our experience has been so far positive.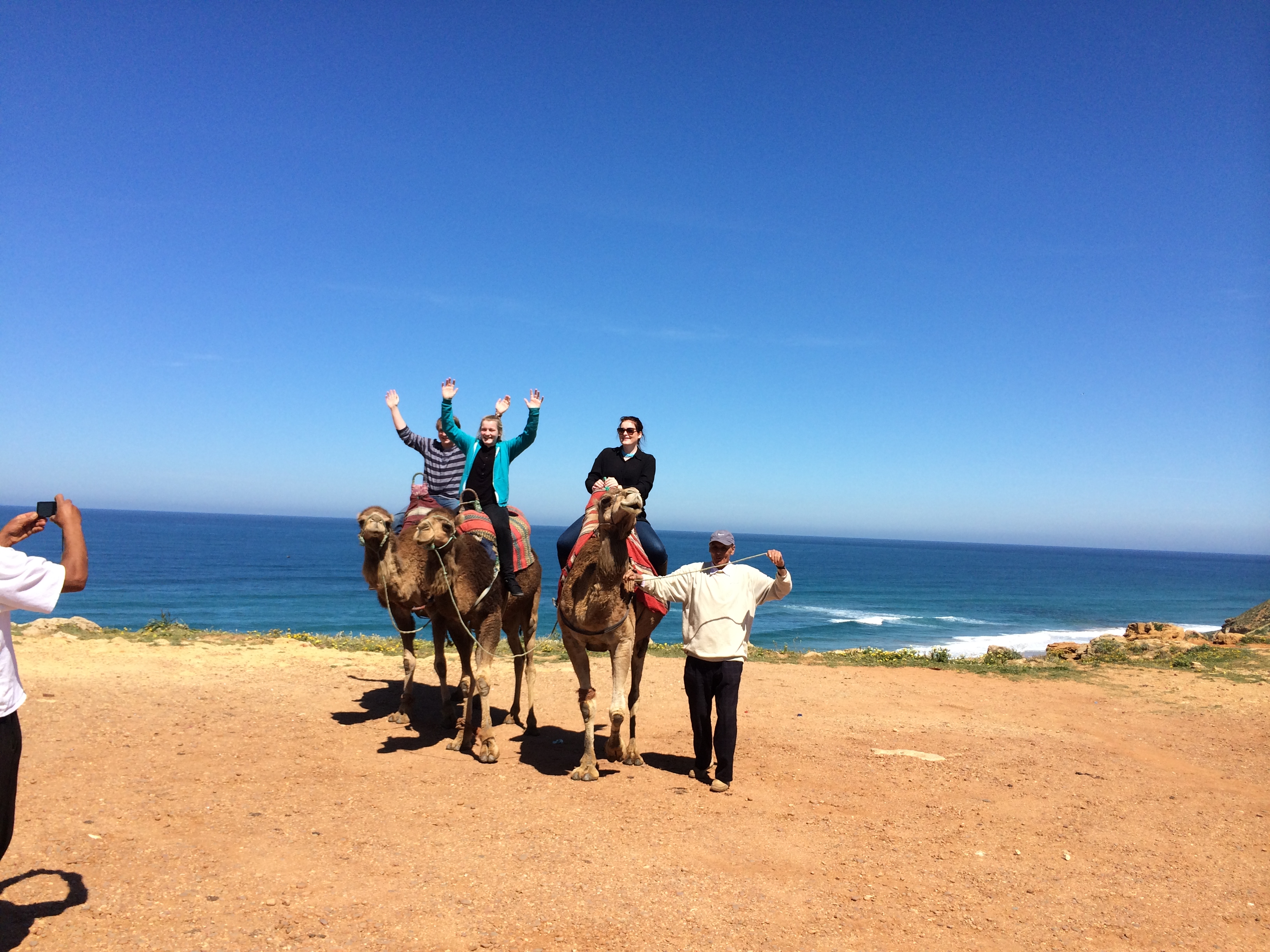 In the late afternoon, your driver could escort you back to
your hotel, a nice and authentic riad
, where you can rest and enjoy a wonderful dinner. Marocco is quite famous for its
fantastic perfumed cuisine
, from couscous to tajines, hariras or even the fantastic street food such as brochettes or stuffed camel spleen in a sandwich!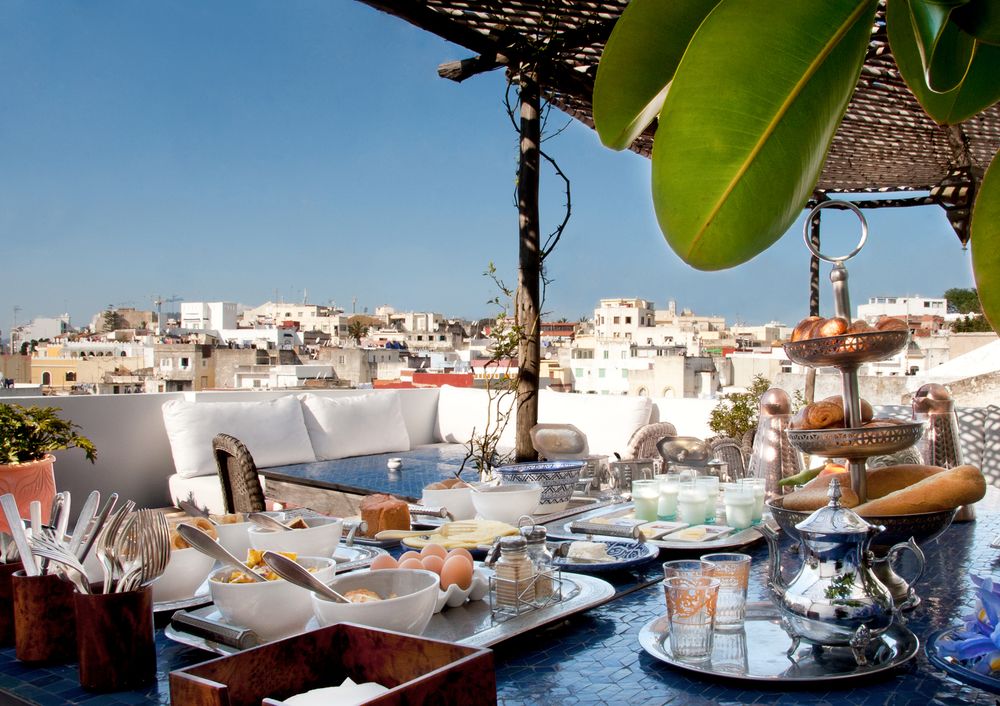 DAY 2: TANGIER – CHEFCHAOUEN
Day 2 of your Travel to Morocco/Tangier & Chefchaouen from Seville/Spain: On the second day you should directly head to the
world-famous blue city of Chefchaouen
, one of the prettiest cities in Morocco, only 2 hours from Tangier. Chefchaouen was founded in 1471 as a small fortress to fight the Portuguese of northern Morocco and has then become popular thanks to its
unique ambience, location and above all the blue-washed colour in which it is painted
. There are many possible explanations as to why the city is painted blue. The most popular is that, when the
Sephardi Jews
were
expelled from Spain in 1492
, they massively emigrated to Morocco, including Chefchaouen, and brought with them the habit of painting their houses blue. This, according to some, is
a way of being closer to the sky and therefore closer to God
. According to others, the reasons are much more practical, just like the white villages in Southern Spain, light colours have two useful effects in warm climates, first of all, they
repel the heat
, light colours absorb much less of the sun's heat. On top of repelling the heat, it
also repels mosquitoes and other bugs
, that become much more visible on a homogenous light background and therefore much more vulnerable to birds and other predators.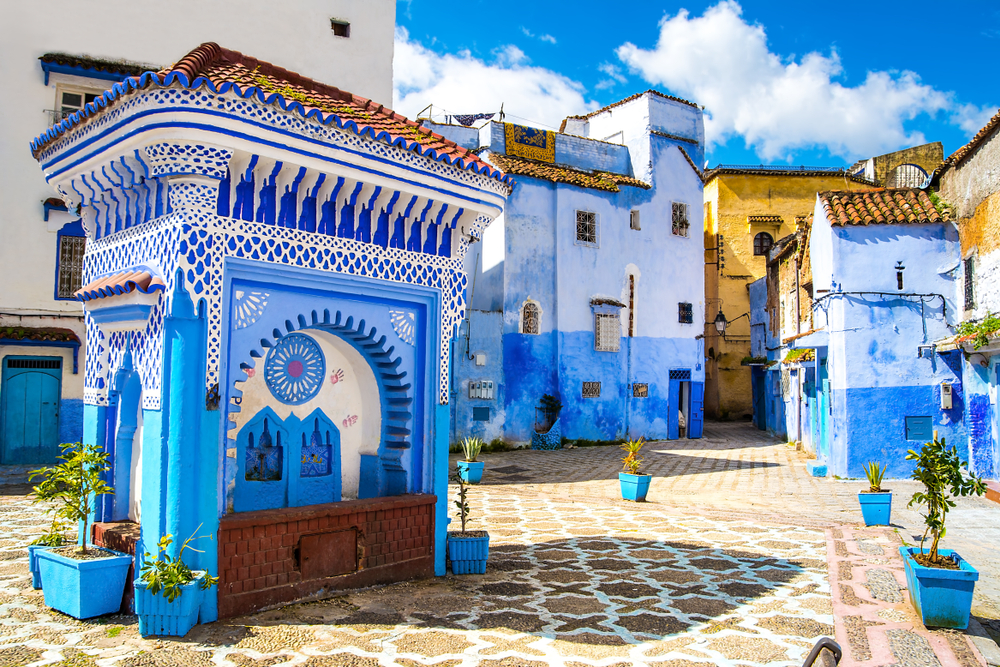 While you admire the colours, proceed to visit
Chefchaouen's Kasbah
, the original fortress, built by
Moulay Ismai
l, and the charming Uta El Hammam square that is located at the
heart of the city and known for its vibrant and lined cafe
s. Enjoy your lunch in the warmth of the blue city and the
charm of its lifestyle
. Walk from there through the beautiful and clean alleyways to the
Ras El Ma Spring Waterfalls
to enjoy the panoramic view of the whole valley. In the afternoon, you may want to spend some time people watching while enjoying a
local cup of mint tea
before driving back to Tangier where you can catch the ferry back to Tarifa and end your travel to Morocco/Tangier & Chefchaouen from Seville/Spain comfortably. If all of this sounds like your kind of journey,
don't hesitate to write to us right now!
We will tailor this experience to your needs and make sure you get the most out of your African excursion!
Shorter day trips from Seville
are also possible, sticking
only to Tangier
for instance.