It is not a very big secret that going to a viewpoint, while you're traveling and visiting a new place, is a must-do plan. Even if it's just a day trip! Everybody loves to see the view from above, to see where they have already been or where they are going to go. Viewpoints are also great to enjoy a romantic sunset or sunrise and soak in some magic! Here are our recommendations for the best spots for sunsets in Granada, to live up to the magic of this truly charming city.
1. Mirador San Miguel Alto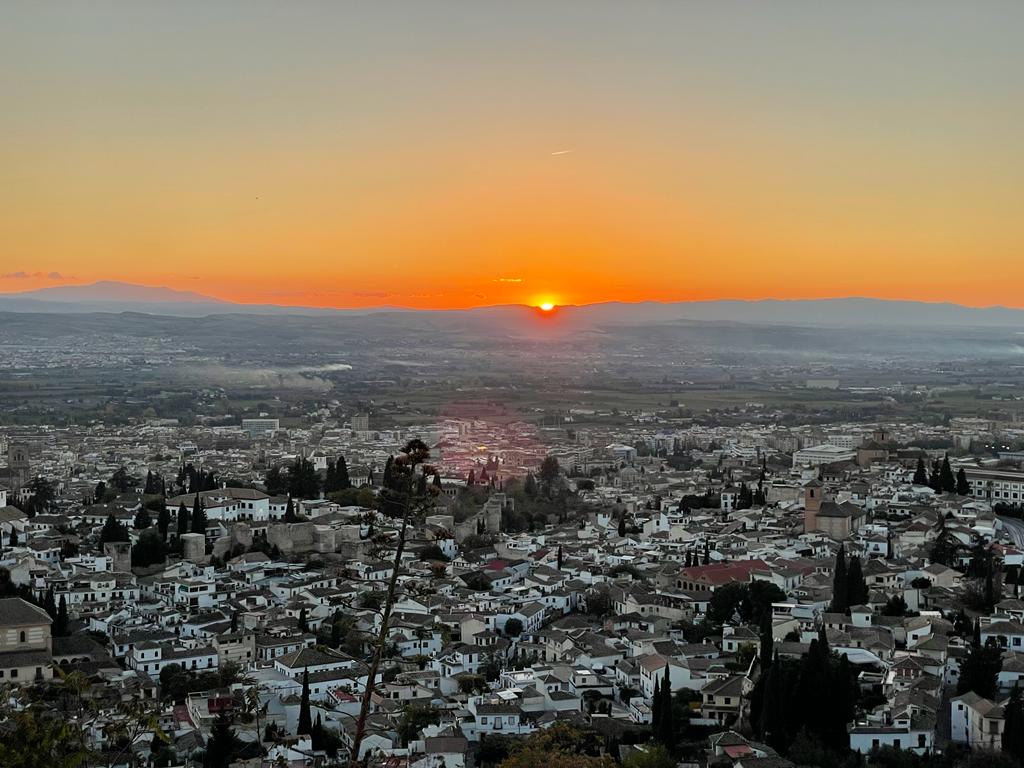 First, on the list of best spots for sunsets in Granada, we have mirador San Miguel Alto. Sure, this is a place frequented by both tourists and locals, so you will be with others, but it also depends on when are you going. Sunsets here are truly incredible, and what comes after sunsets? A magical view over Granada at night. We have to warn you though, if you don't have a car or take a cab, you will have to take a few steps to go up there, so be careful. After the walk and sunset, it is a great idea to go for some tapas to enjoy the full Granada experience.
2. Mirador de San Nicolás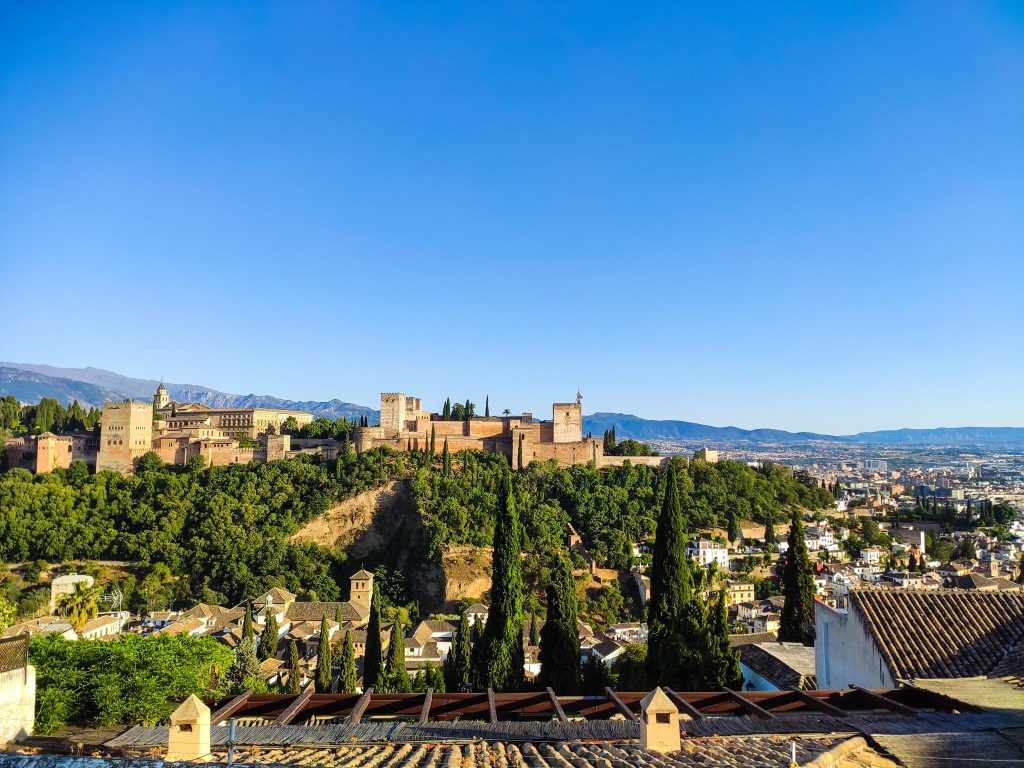 Yes, this viewpoint, is also full of people and there is a good reason for that- you will have the most unforgettable view of Alhambra. Usually, this place is full of buskers and flamenco guitar players, and talented gypsies playing music which will make the whole experience more enjoyable. After enjoying the music you can try to go a little more up if your legs will allow that! There you will arrive at Huerto de Juan Ranas, where you can have a great meal with a wonderful view. It is definitely with fewer tourists because not many know this spot yet but it is one of the best spots for sunsets in Granada sitting in a restaurant.
3. La Silla del moro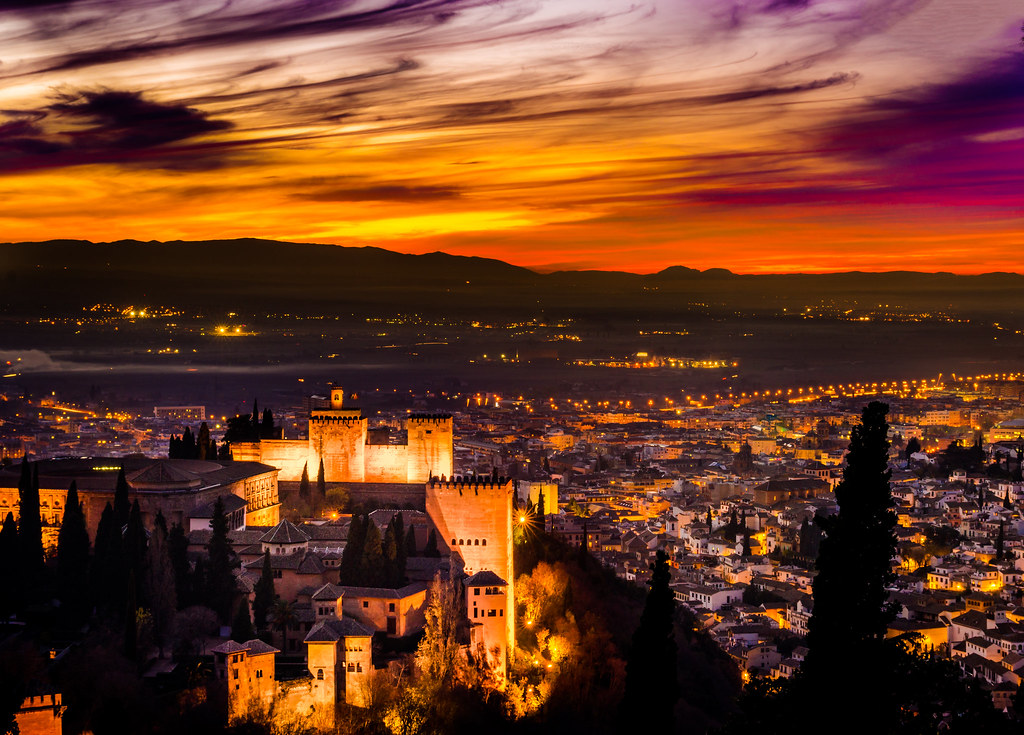 The Moor's Chair, located on the hill of the sun, is one of the best spots for sunsets in Granada! You may observe the Granada sunset from the opposite side of the incredible Alhambra complex because it is just across from the Mirador de San Nicolás. The Generalife and the Alhambra gardens were safeguarded by the Silla del Moro, which was originally a fortress. The site undoubtedly served a military purpose, it is positioned in an area that was particularly exposed to enemy assaults. This viewpoint gives you an incredible feeling while experiencing another breathtaking sunset in Granada.
4. Torre de la Vela at the Alhambra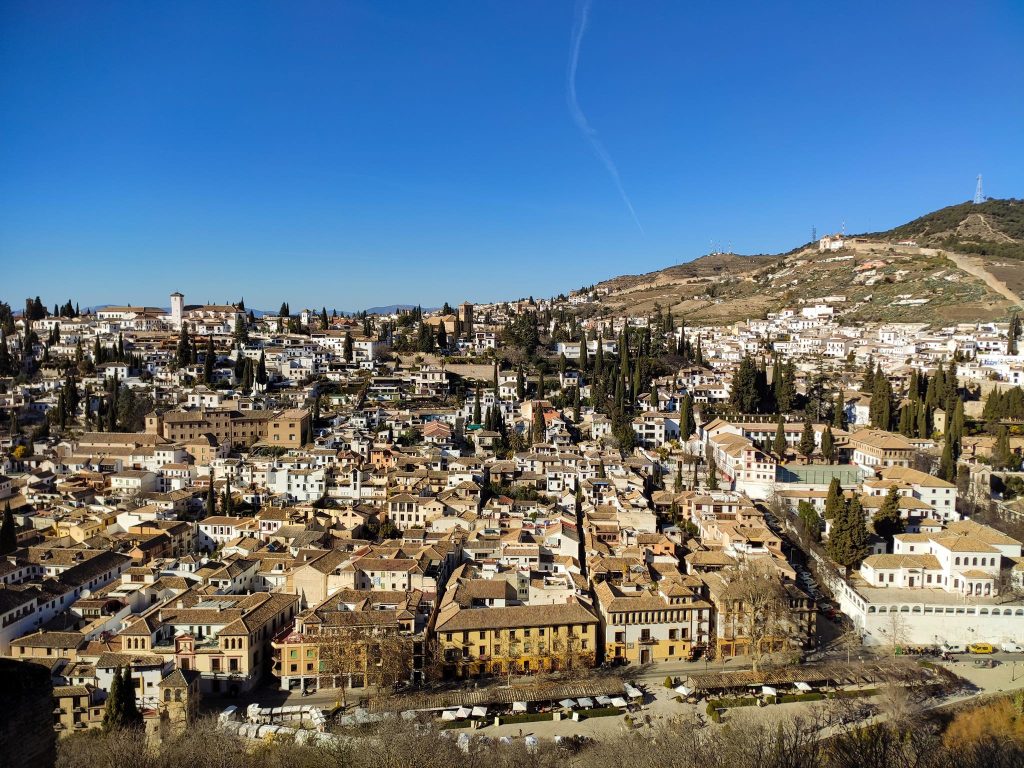 It's not a surprise that Alhambra is at the top of the list of best spots for sunsets in Granada. You may have heard that it's one of Spain's most visited tourist attractions. The entire complex offers breathtaking views. Visit the Alcazaba fortress and up the steep stairs to the medieval watchtower for the best views of the sun setting (Torre de la Vela). The picturesque Albaicin district and the city center, both of which look absolutely stunning at sunset, can be seen from this ancient watch tower too.
5. Sacromonte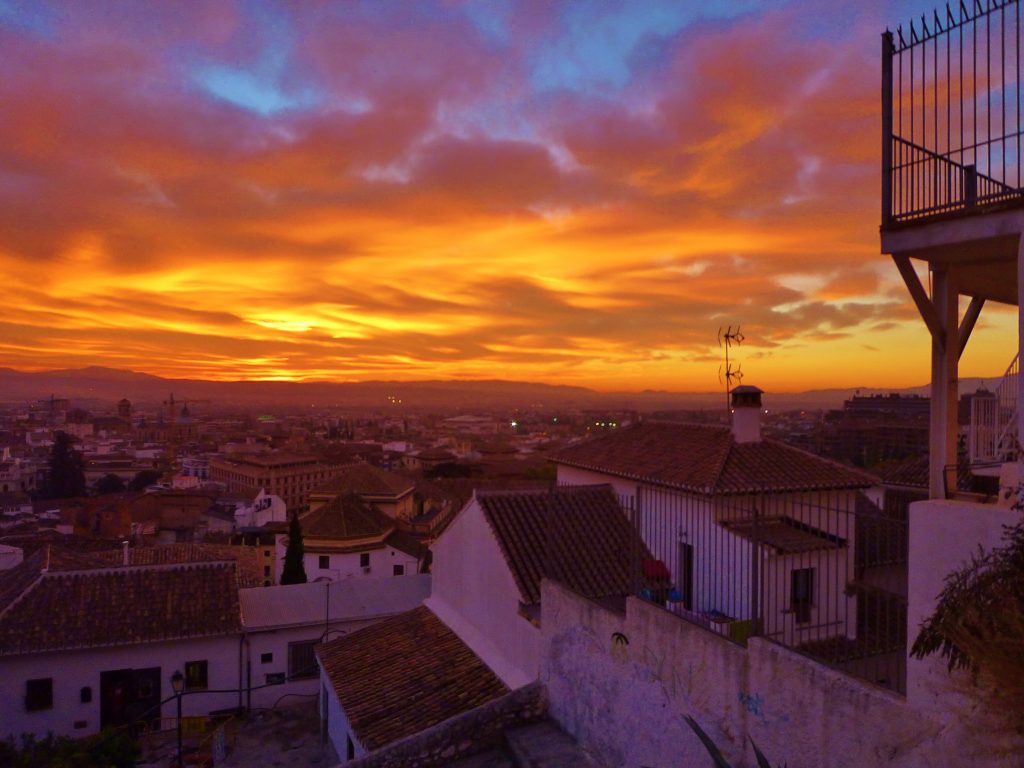 Sacromonte is known for its distinctive cave homes that are dug right into the hills. If you're already going to this area to enjoy a flamenco performance, take advantage to see the famous Granada sunset. The hilltop directly above the Sacromonte Caves Museum is where you want to be (which is worth a visit itself). A spectacular evening is created by the breathtaking panoramic views right before a breathtaking flamenco show!
6. Mirador barranco del abogado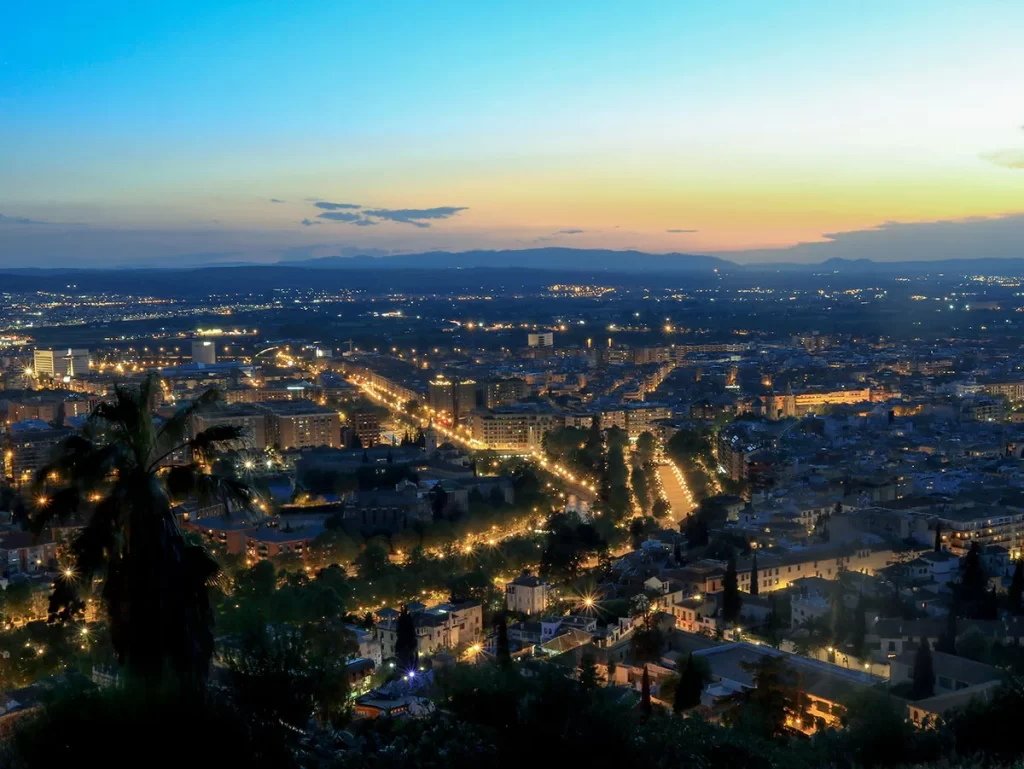 Another viewpoint on the list of best spots for sunsets in Granada. And wow what a panoramic view! There are actually two viewpoints, the other one is called Mirador Alixares. Choose the one with fewer people as they are almost in the same place. This spot is definitely quieter as fewer tourists know about it.
Now time to go and explore the best spots for sunsets in Granada and share your favorite sunset pictures with us! And if you're interested in any of the tours while visiting Granada, check out our tours or contact us for more information!