Everybody loves to travel. Everybody wants to travel in their own time but sometimes it's not the best time to visit a certain destination because of its weather conditions. This time we are talking about Granada Spain. Maybe you're even planning a trip to Granada but don't know when to come. Well, we are going to help you decide when is the best time to visit Granada Spain.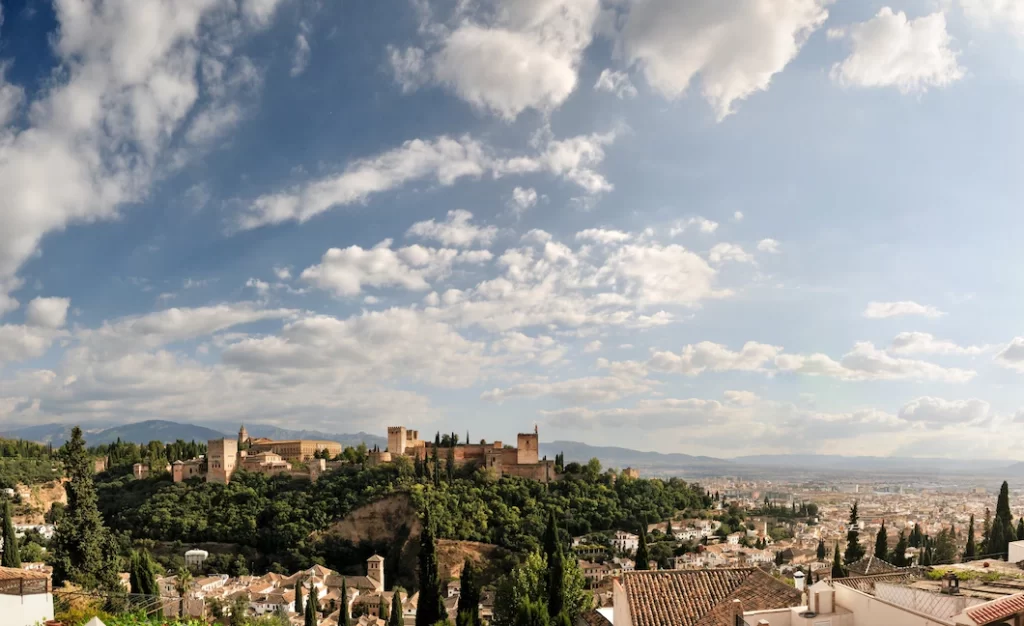 Usually, people take a vacation in summer because who wants to work in summer? Also, the kids are free from school. Summers in Granada can be pretty rough if you're not already used to the high temperatures because they can increase to 43 celsius. Perhaps we would recommend you to come in early June or late August if you are visiting Granada in Summer. Granada in summer is full of events and activities. For example, at the beginning of June, there are multiple events in Granada and one of them is also known as the Fair showcasing all kinds of activities and concerts.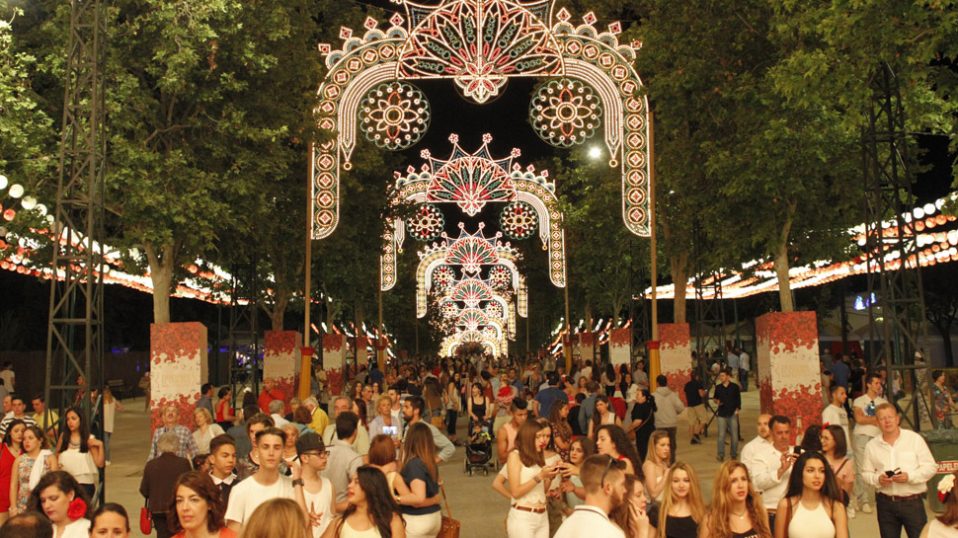 If you have no choice but to come in mid-July, no worries, we have some tips.
Water bottle with you everywhere you go. In this case, we mean, that you don't have to buy a water bottle every time. All through the city, they have these drinkable water fountains, where you can either drink or refill your bottles.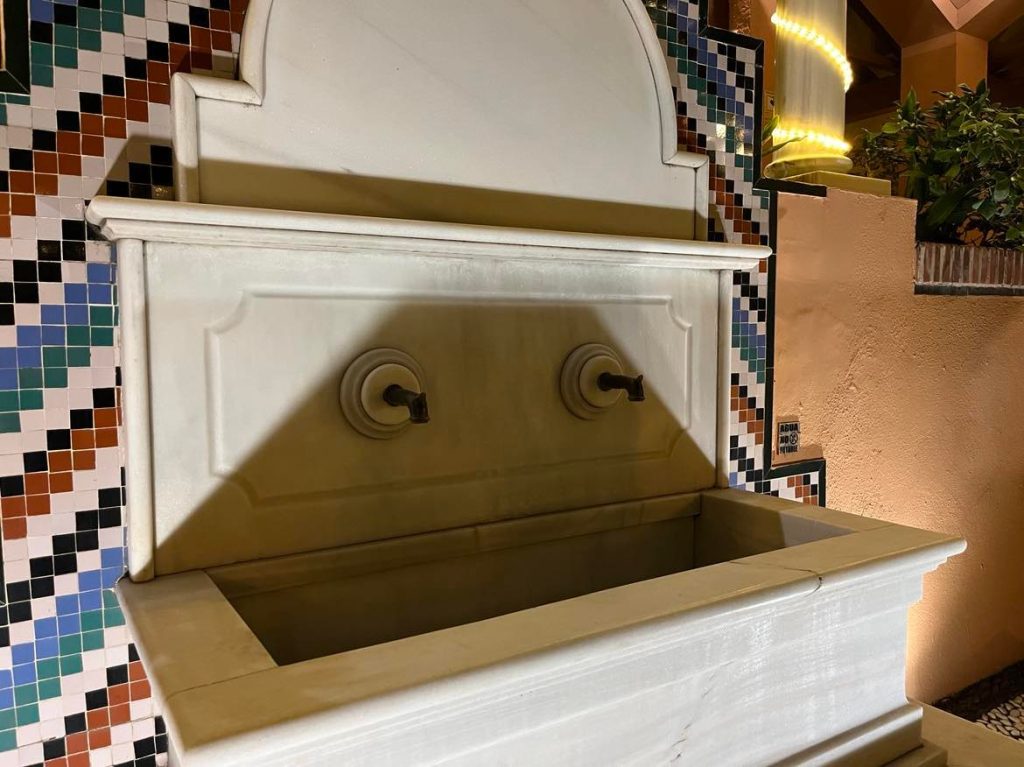 Sunscreen and body covering clothes. The sky in Granada in summer is just pure sun, with that said, it's burning your skin the whole time the sun is out. Put sunscreen and take it with you. Wear breathable clothes and something that is not tight and dark. Flowy pants, dresses, shirts, and a cap.
Go to a cafe with water sprinklers on terraces. If you haven't heard about it, it's a very common thing in Spain. These terraces have built-in sprinklers splashing water every minute or so. Relax and enjoy your meal as well as the refreshing bubble of steam cold water on a hot day.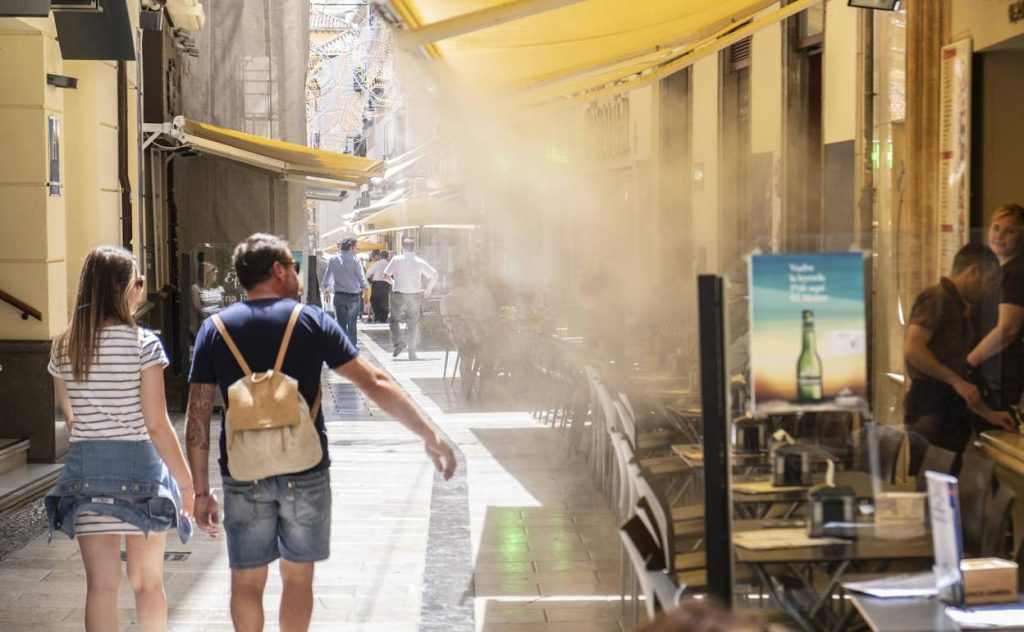 Inside places, like the science park. Choose an activity that requires being inside for a while, for example, the science park. While traveling with kids, this could be a perfect idea of how to spend at least one day.
In fact, there are also other cities in southern Spain, that people love to visit during summer, like Alpujarras small village towns where to go for some fresh mountain air. Malaga is one of the most popular destinations in Spain because of its location at the beach. Nerja and Frigiliana are great for water activities but a disclaimer, both are filled with tourists as they are one of the most visited places in Spain. Ronda – another beautiful destination, although it's going to be hot in summer in Ronda too, it's definitely worth the visit. This town is known for its cliff-side location and a deep chasm that carries the river and divides the town.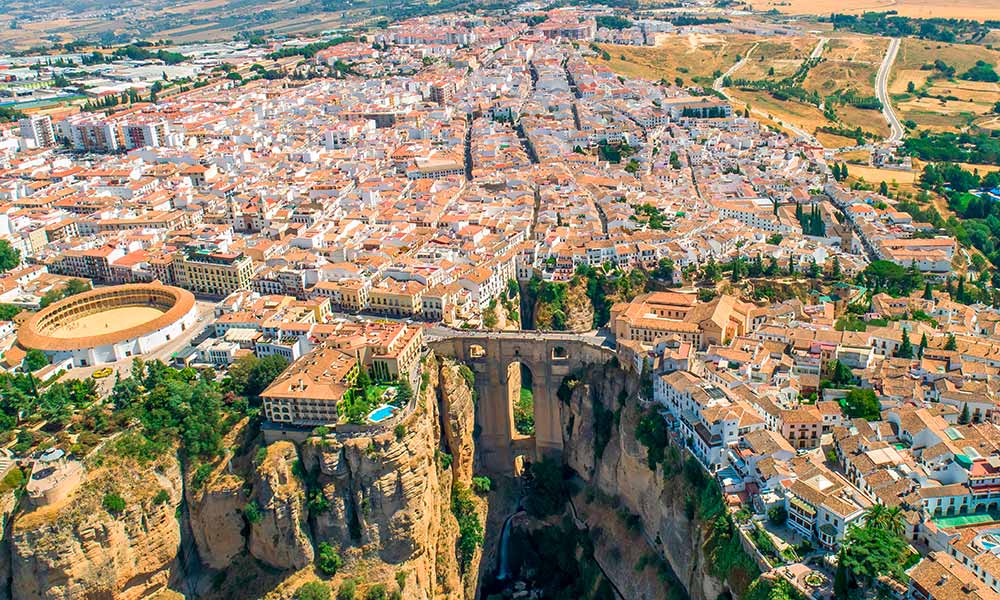 Okay, enough of Summer, let's talk about Granada in winter, which is also a popular season for a vacation. Don't get fooled by the fact that Granada is located in the South of Spain, which is also the south of Europe. Winter in Granada can be rough, that's why maybe leave the shorts and slippers at home. Instead, take a nice jumper and a warm coat, and enjoy the beautiful views of the Sierra Nevada from the city or the mountains. We can also suggest a good flamenco show, which, to be honest, you can do at any time of the season. Flamenco shows are something very traditional in Spain.
Wintertime in Granada is also full of Christmas spirit, Christmas lights, and an ongoing fair with a Ferris wheel! Let's not forget the Three King parade on the 5h of January, all around Spain. In Spanish culture, they don't have a Santa Claus, they have the Three Kings that bring the presents, but before that, they have a nice parade and welcome children with a lot of candies. Winter weather can be a little tricky because of the occasional rain. But the Alhambra palace is stunning in any weather conditions.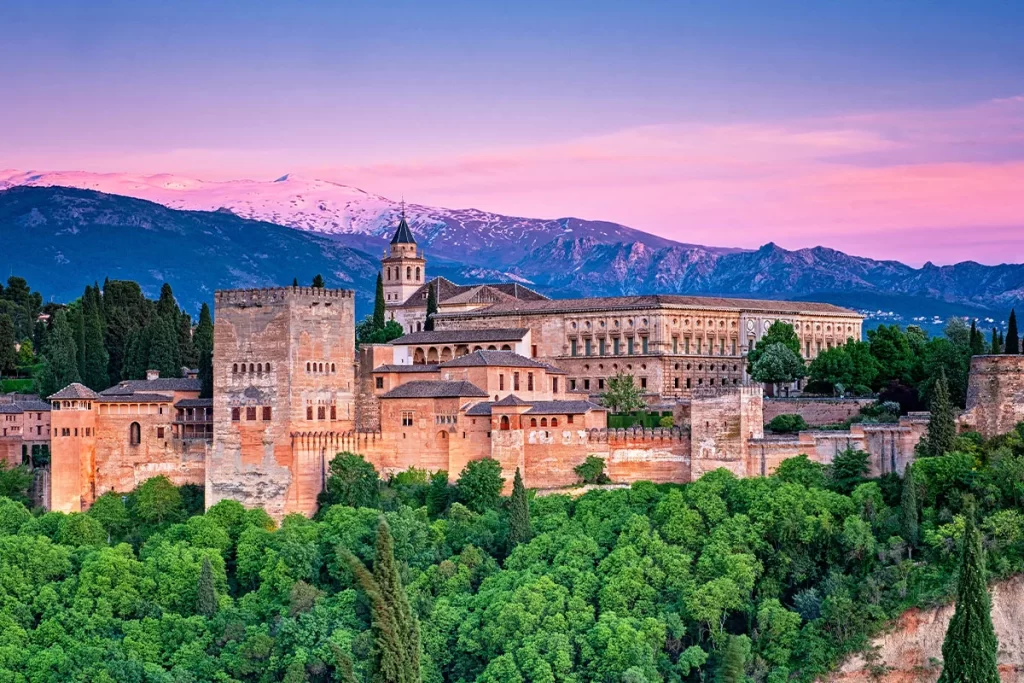 So, when would be the best time to visit Granada Spain? Spring, from March – mid-June, and autumn, from mid-September to the end of October. The weather during this time of the year is not extremely hot or very cold. August is also a very nice option as the city is relatively empty as everybody goes to the beach and it gives a nice and relaxing feeling to the city. Having said that, we have to admit that, it really doesn't matter when you come because the city will welcome you with open arms. The tapas culture here is something that just makes you return to Granada over and over again.
If you were considering visiting Granada, we hope that now you've decided for sure. For more information contact us. We hope to see you soon in the rain or sunshine!