Christmas is already right around the corner and with that said, all the things that you´ve been waiting for! Whether it's putting up a Christmas tree, watching Christmas movies, or drinking hot chocolate, we know you've missed it! Maybe this year you've decided to spend Christmas time in Spain. Maybe even in Granada! Therefore we've decided to help you and give you a list of things to do at Christmas in Granada.
1. See the Christmas lights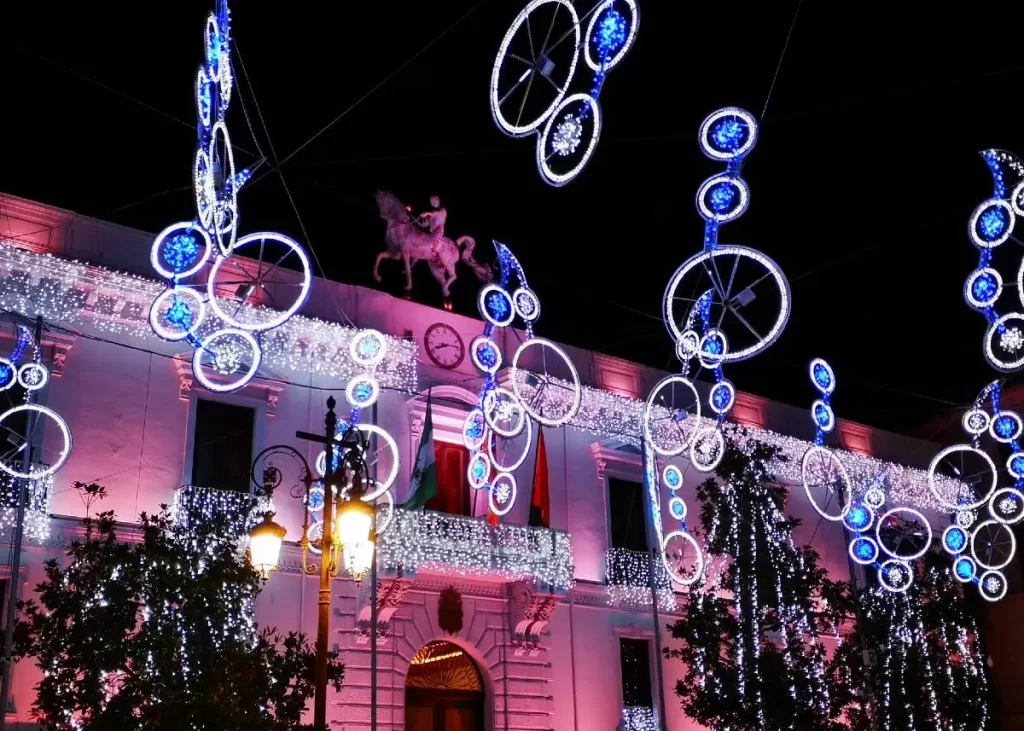 First on the list of things to do at Christmas in Granada – Christmas lights! You may have known that the Christmas lights are something that we can't imagine Christmas without, well the cities either. Granada is no different! If you're coming to Granada around Christmas time, the lights will not disappoint! The city is full of Christmas decorations, the lights are usually on from 6.30 pm until midnight and on the weekends until 2. am. And if you're going Christmas shopping you will definitely not miss the massive tree that was also the largest Christmas tree in Europe in 2018!
2. Eat Churros at Futbol cafe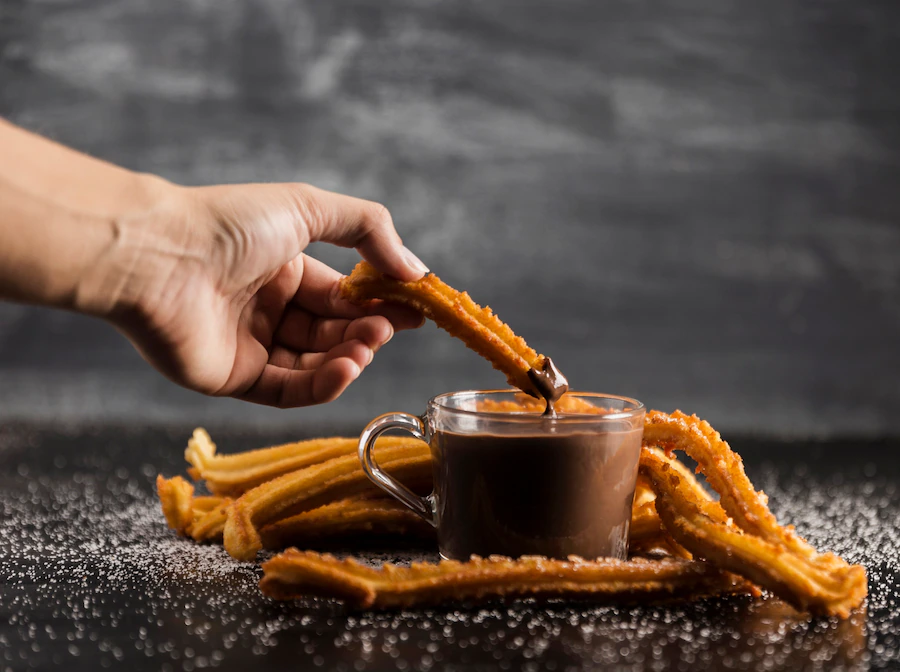 Why include eating churros as an activity? Well because it's not only about the food but also the place and the experience! On the list of things to do at Christmas in Granada – churros are at the top! Churros are one of the typical Spanish snacks and they also taste absolutely delightful with chocolate. The Futbol cafe on the other hand is a very cozy place where to sit down after a long walk in the city center. This place is also a local favorite.
3. Take a ride on the Ferris wheel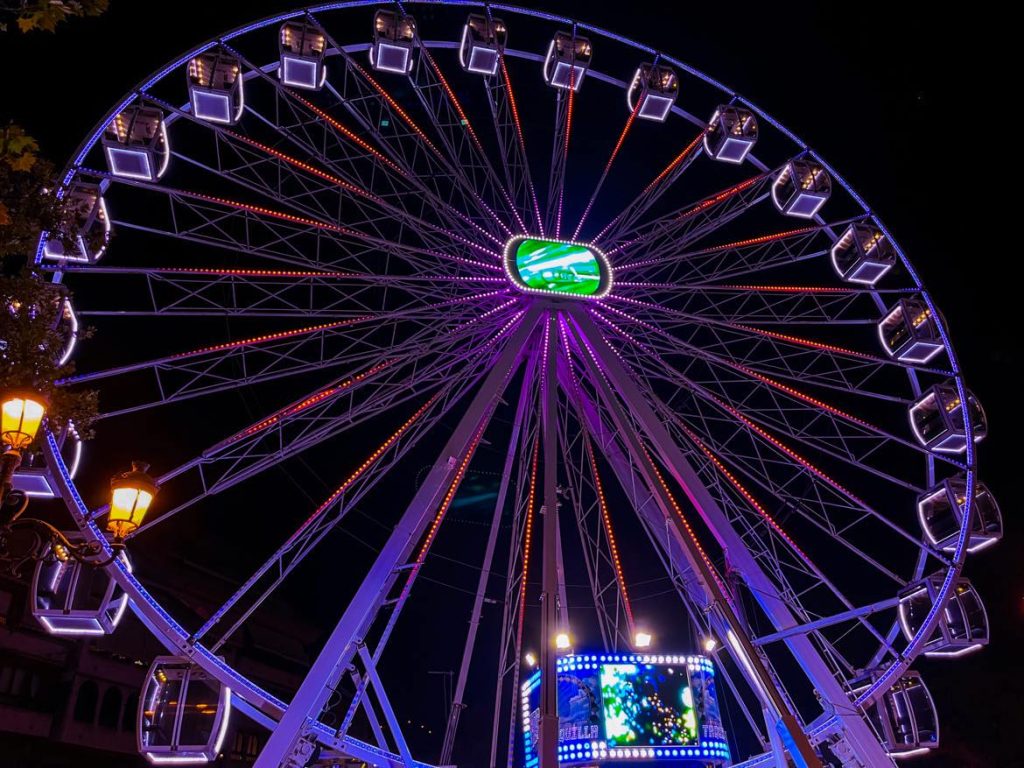 Yes, you heard it! While Granada is full of Christmas lights, there is also a funfair in the historic center with a whole Ferris wheel! Of course, it´s not London's eye but it's definitely a great experience and a chance to enjoy the ride and view of the city. The fair lasts for a month, starting from the first week of December until after the celebrations of the Three Kings on the 5th-6th of January. This is a perfect activity for the whole family because they also have some attractions for the kids with slides and swings too. This year's addiction is a carousel for the little ones but by the looks of it, adults are enjoying it more than the children! The decorations may surprise not only the little ones but the adults too!
4. Ski in Sierra Nevada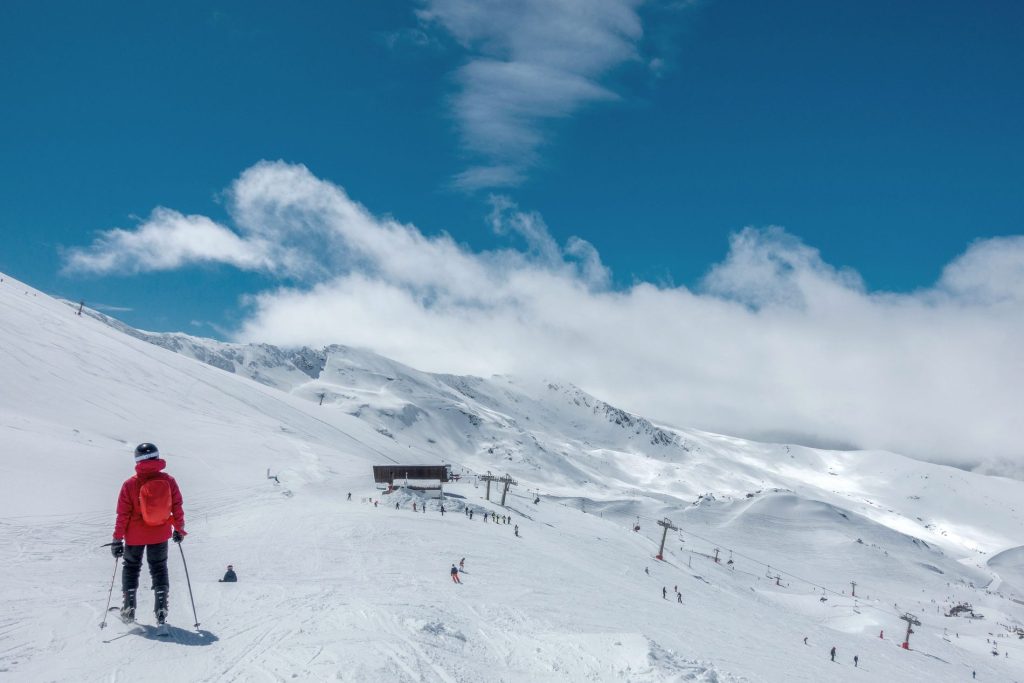 Did you know that Granada holds the highest mountain on Spain's mainland? Sierra Nevada is a popular tourist destination, as its high peaks make skiing possible in one of Europe's most southerly ski resorts. Ever thought about skiing in Spain? Here's your chance! We recommend it because you can learn how to ski if you've never done it before, and if you have, enjoy the breathtaking views of the mountains! But that's not all, visit the mountains and after your trip, you can appreciate the fact that you've been to the highest mountain on Spain's mainland! Sierra Nevada provides one of the widest and most attractive ski resorts in southern Europe. The winter season has 110.4 ski km distributed in 131 tracks with the largest ski slope in Spain (1,200m) There's also a possibility to go hiking on the Sierra Nevada trails! Check out our tour for more information.
5. Watch the parade of 3 magic kings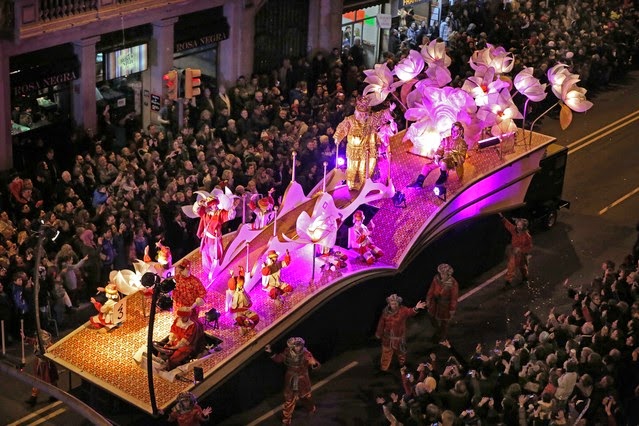 Maybe you know already, but on the actual Christmas day, 25th of December, here in Spain, kids do not receive their presents, why, you may ask? Well, they have their own "Santa Claus" or may we say, many. They are called the Three Kings that come on the 5th of January, as Spanish towns and cities throw parades to mark the occasion. These are big, colorful parades that make their way through the main streets of the town, throwing handfuls of sweets out over the crowds. They are fun, light-hearted parades. Just like children waiting up for Father Christmas, Spanish children have to get to bed early after watching the parades, to make sure they don't miss the Wise Men bearing gifts.
6. Relax at the Arab baths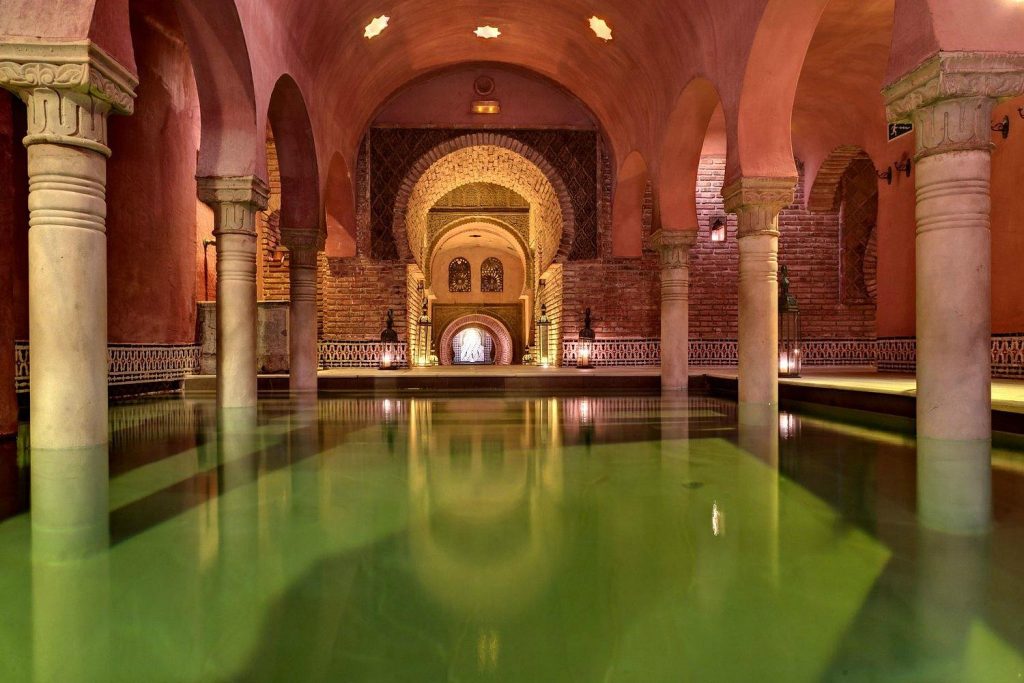 This may sound interesting as an activity to do around Christmas but let us tell you why it's perfect! During summer time the weather just screams beach and sun. Winter, however, in Granada can be a lot colder, so going to an indoor "SPA" doesn't sound so bad. Above all, Christmas time just feels relaxing. Granada provides a big variety of Arab baths so it's up to you which one to choose! The famous ones are called Hammam Al Andalus Granada. Arab baths are created by water pools at different temperatures in hot, warm, and cold rooms. The route, which is accompanied by Andalusian music, is completed with the steam room, the relaxation room – where clients can enjoy a typical tea. As well as the hot stone room, in which they can receive a massage or Ritual of their choice. We also recommend checking the Arab bath experience in Seville!
7. Watch a Flamenco show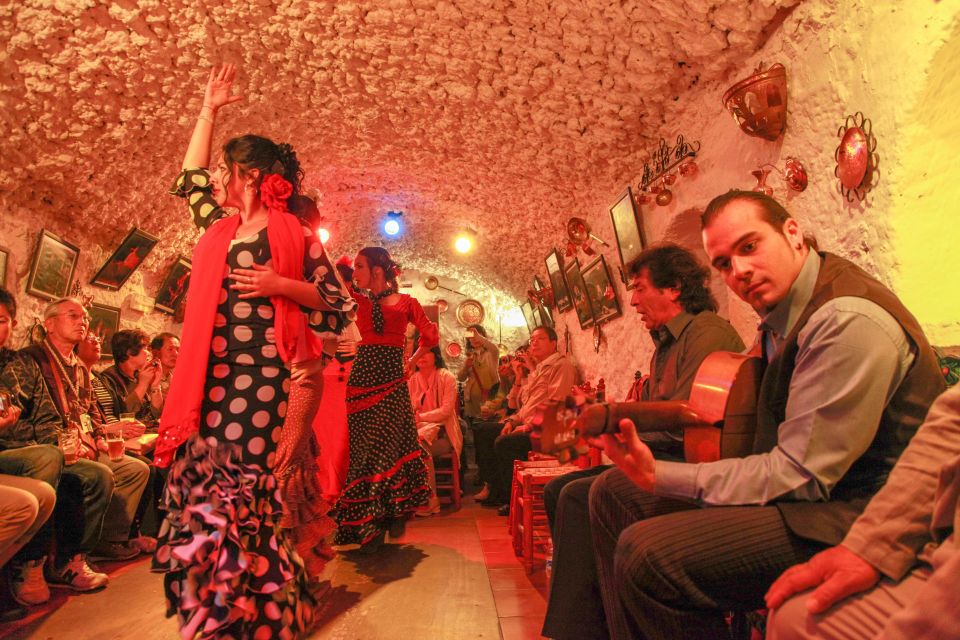 Christmas time is also a great time for different shows, Operas, and theaters. Well, Spain has its own culture to experience. On the list of things to do at Christmas in Granada – Flamenco. Attend a live performance of Andalusian Flamenco in a genuine gypsy cave home to really experience the culture of Granada. Take in an upbeat performance by live dancers and musicians, in one of Sacromonte's cave dwellings, which has been inhabited since the 15th century. Cuevas Los Tarantos has been putting on magnificent Flamenco performances for locals and tourists since it opened its doors in 1972. Experience Flamenco in the area where it was born, Spain's soul-stirring contribution to the musical world. Not Just a Tourist offers you a flamenco dance lesson in Seville, to feel the rhythm yourself.
This was our list of things to do at Christmas in Granada. Obviously, there are more activities to do that we didn't mention before. Visiting the Alhambra palace is one but we would think that you have that on your own to-do list. Tapas is another one but Granada is already famous for their tapas, so you will not miss that! For more tour options view our website or contact us directly to make a custom tour for you!