You may think that Granada is only famous for its most beautiful monument called Alhambra but that's not entirely true, Granada is also known for its variety of food and tapas culture. Whether you want a full meal or something lighter here are some lunch spots you don't want to miss in Granada while visiting. In this blog, we've added different options to please each and every one of you!
Worried about being vegetarian and not finding the right tapas? Check out our guide to vegetarian restaurants.
1.La Abuela Pepa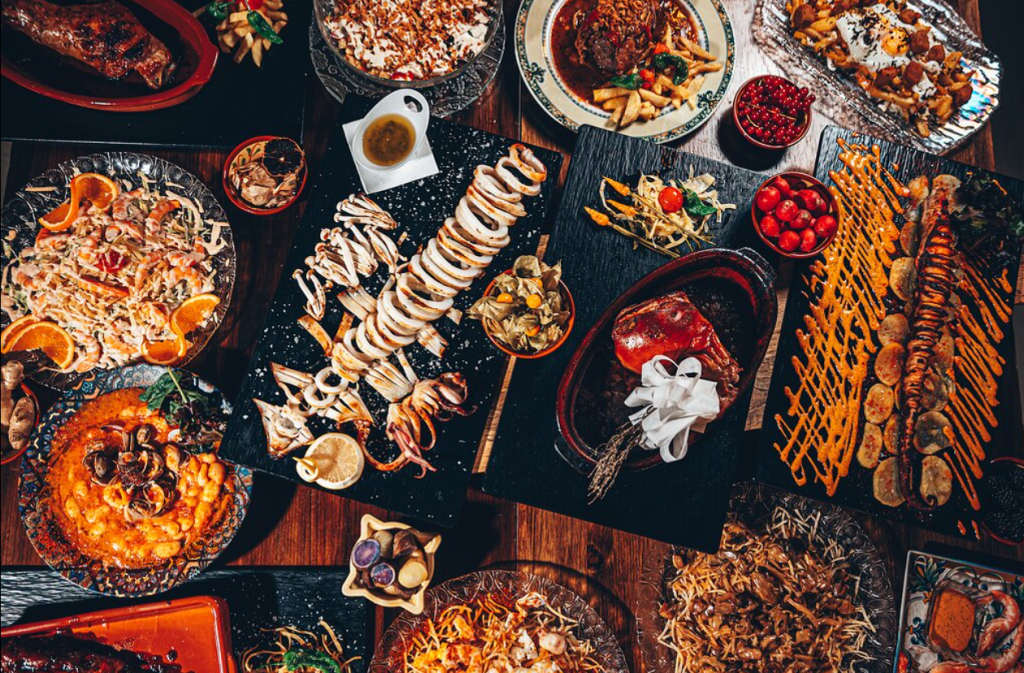 The first of many lunch spots you don't want to miss in Granada is none other than La Abuela Pepa, this place is famous for its "home-made food" that feels like you're back in your Grandma's house and where exactly does the food taste the best? You already know the answer. Even though it is a hidden gem and most tourists don't know it, we strongly recommend booking in advance as it is very popular among the locals. One of the things they are known for is the "cachopo" – meat with bread crumbs filled with ham (Spanish jamón) and cheese and there's an option to choose either the meat, the side and the sauce. The dish is perfect for 2 people and the place itself has a great aesthetic.
Working hours: 13-17, 20-01
Where to find it: San Miguel, 67, 18100 Armilla, Granada
2.La cuchara de Carmela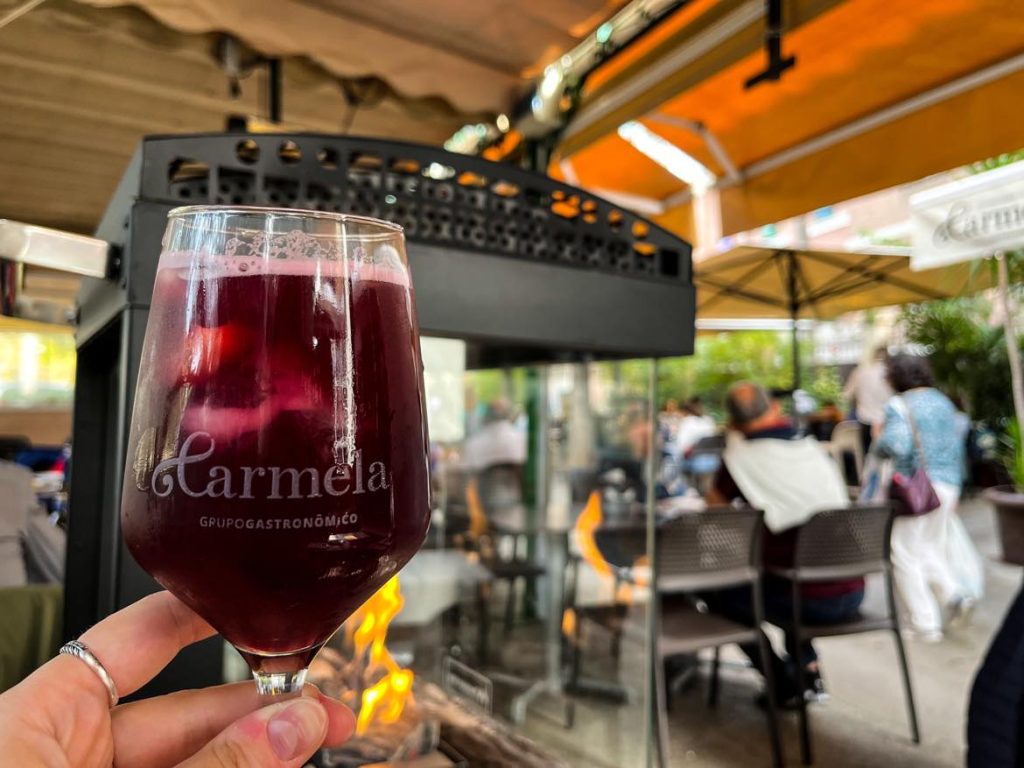 One of the most known places to eat is La cuchara de Carmela. A gastronomic group with four restaurants located in the historic center of Granada. This place is never empty, you will always see waiters running around and taking other orders, so why not join the crowd? The restaurant offers a variety of dishes but definitely, our top recommendation is – their special croquetas, the taste is absolutely incredible! If you're not that hungry then tapas is going to be the perfect option. Order a cup or two of Tinto de Verano or a beer and you will be definitely fulfilled by them!
Working hours: Mon-Sun, 13-00
Where to find it: P.º de los Basilios, 1, 18008 Granada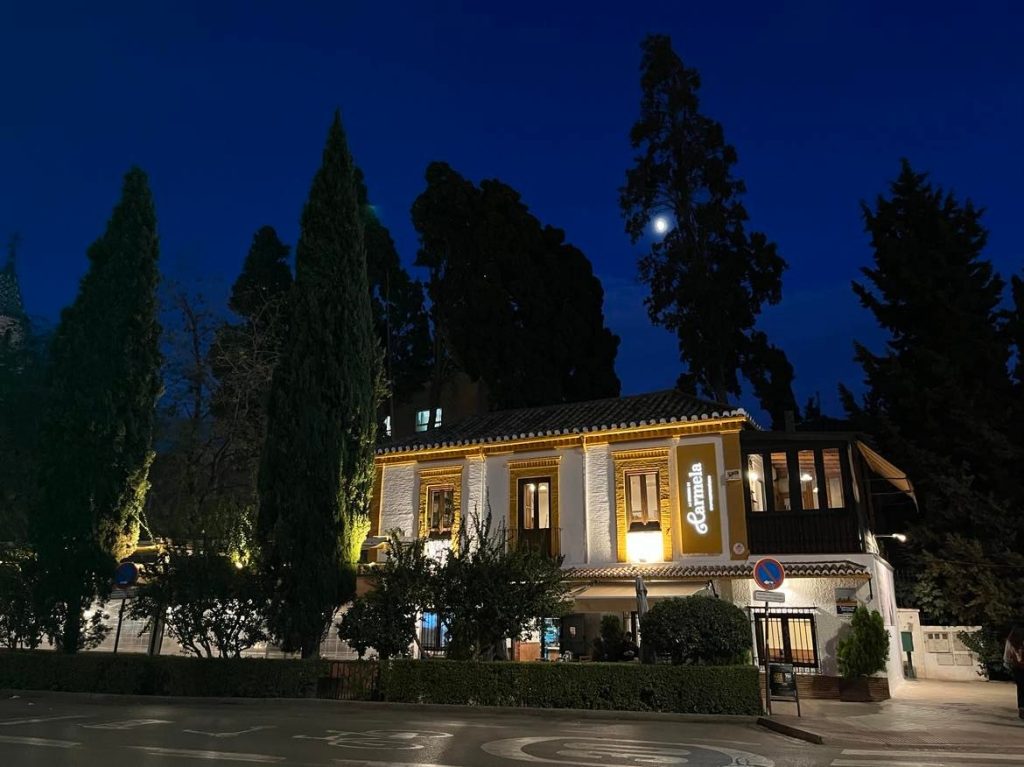 3.La Sitarilla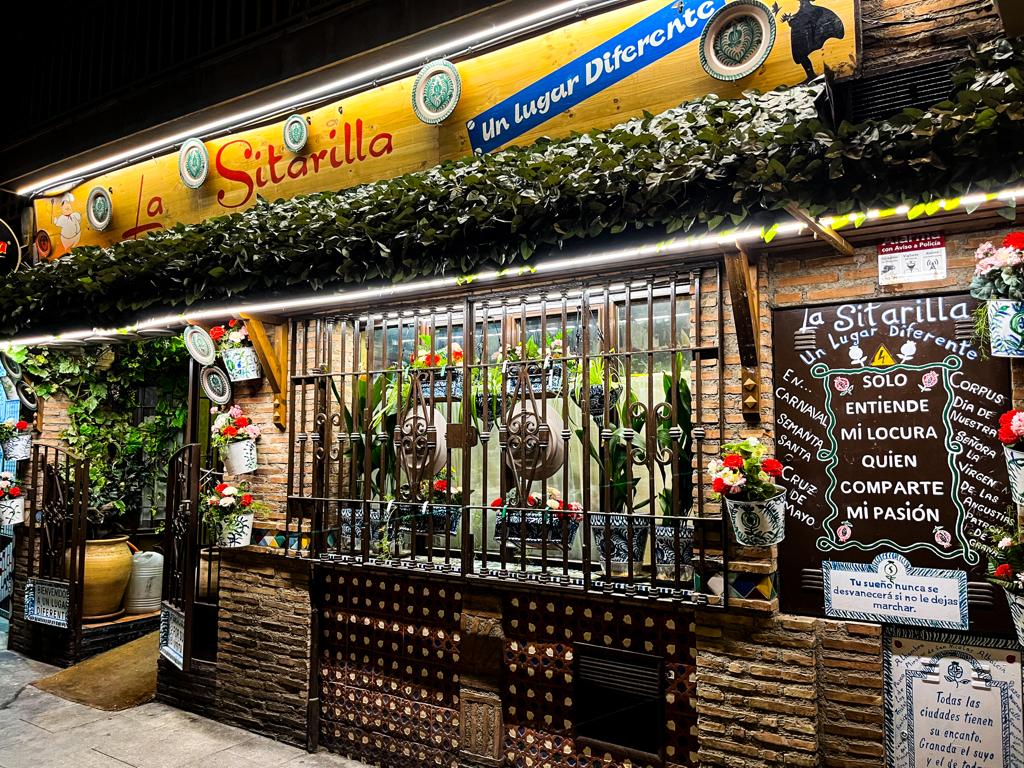 One of the most famous and delicious tapas bars in Granada. The place is full of characteristic details of Granada and Andalucia region. Walls painted with views of Granada, pictures of flamenco, and tables made of barrels with Football club batches from different teams of the region. Tapas that you can usually choose in other bars in Granada, here they have a rule that for every drink they will serve a different tapa. Tapas here can differ but they will always fill your hunger. There is also an option to order a meal not only a tapa. Definitely, a lunch spot you don't want to miss in Granada while visiting. Be careful, however, sometimes to get the taste of La Sitarilla you will have to wait outside in a line so get there before everyone else does! Do you want more than just tapas? Check out our Tapas and Flamenco evening!
Working hours: Wed-Sun 13-17,20-00, Mon 13-17, Tuesdays – off
Where to find it: C. San Miguel Alta, 7, 18002 Granada
4.Il Gondoliere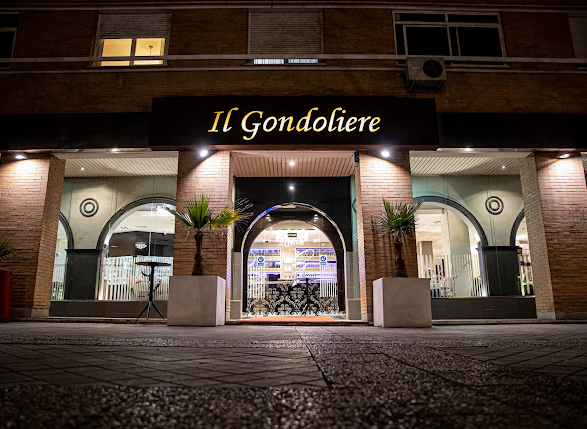 You may think that recommending an Italian restaurant in Spain is a little weird but we will explain why this is one of the lunch spots you don't want to miss in Granada while visiting. Il Gondoliere provides the most exquisite, genuine taste of Italy in Granada. Same essence, two ambiances. Tradition, avant-garde, quality, and flair are all present in the menus of the two restaurants. A very famous dish on their menu is called "pasta al forno" – pasta with mushrooms and meat, that they serve with a plate that is covered with bread dough. They serve one of the best pizzas in Granada and have one of the best services in the city. The place really serves "glamorous" and we do recommend taking some of the fancier sides of your closet.
Working hours: Mon-Sun 12-16, 20-00, Fri-Sat 12-16.30,20-00.30
Where to find it: Urbanización los Vergeles, P.º del Emperador Carlos V, 16, 18007 Granada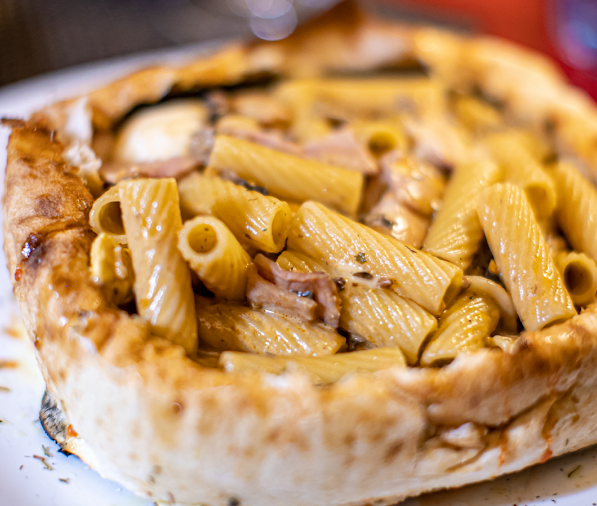 5.Restaurante chikito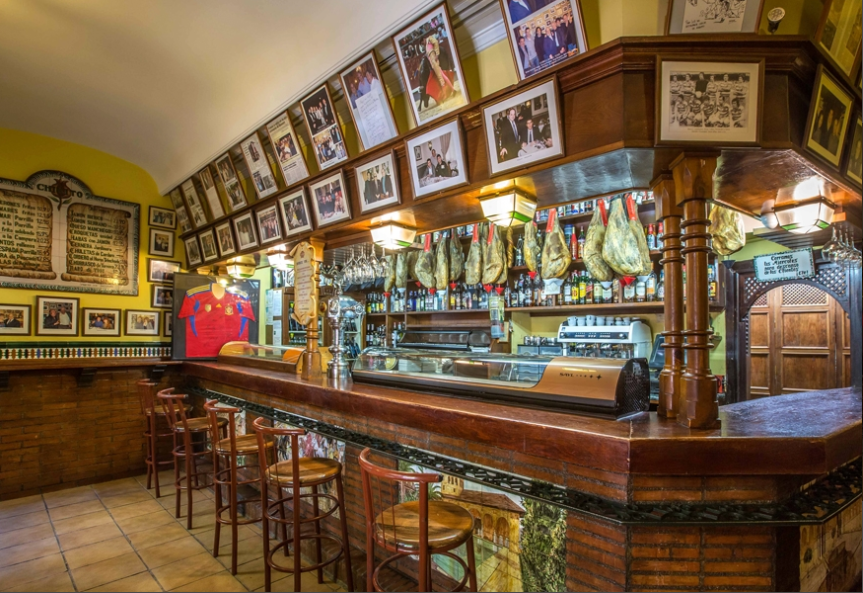 One of the most highly regarded restaurants in the city of La Alhambra. Restaurant Chikito is run by Chef José Carlos Expósito, making it one of the city's most valuable establishments. It is primarily influenced by Andalusian regional cuisine, with a strong influence from Granada-specific dishes and others with strong Arab-Andalusian roots. And a fun fact about why this is one of the lunch spots you don't want to miss in Granada while visiting is how characteristic it is. A lot of famous people have visited the restaurant during their stay in Granada and every time the owner wanted to capture the moment with them, that's why now it's possible to see all these pictures hung up on the walls, and that reflects on "Chikitos" motto "the art of making friends".
Working hours: 12.30-16.30, 20-23.30, Wednesdays – off
Where to find it: Pl. del Campillo, Nº9, 18009 Granada
6.La bodega de Antonio
At La Bodega de Antonio 1, its guests can have well-cooked cod, tasty monkfish, and a homemade octopus. Savor Mediterranean and Spanish cuisines, which combine many elements from various culinary traditions. The great location of this place makes reaching it by any means very easy. Indeed this place is known for another singularity not to be found elsewhere, which is serving wine in an ice-cold pig glass. Yes, you heard it! A pig glass! Obviously with it comes tapas, as well as your own choice to order a meal, but for a drink definitely do not miss out on it! Imagine a combination of great recipes with friendly staff – that's exactly what this restaurant gives you.
Working hours: 13-16,20-00, Wednesday – off
Where to find it: C. Jardines, 4, 18002 Granada
7.Los Manueles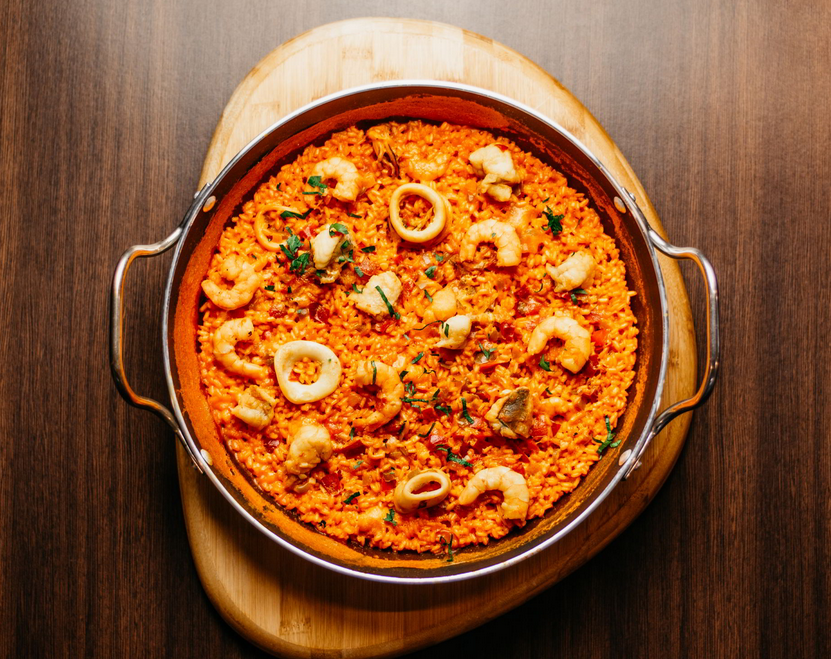 For a little different price range, we recommend Los Manueles. As they are located in the most fashionable areas of the city, you will always find a relaxed and friendly atmosphere. Since the first restaurant was established in 1917, the name "Los Manueles" has been a part of the history of the most traditional restaurants in the City of Alhambra for more than a century. All 5 of the restaurants in Granada have a bar/counter area, terrace, and spacious lounges. A careful design of the interior space is combined with the traditional Andalusian style.
Working hours: Monday to Sunday from 12:00 – 24:00h
Where to find it: Reyes Católicos, 61, 18010 Granada,
C. Monjas del Carmen, 1, 18009 Granada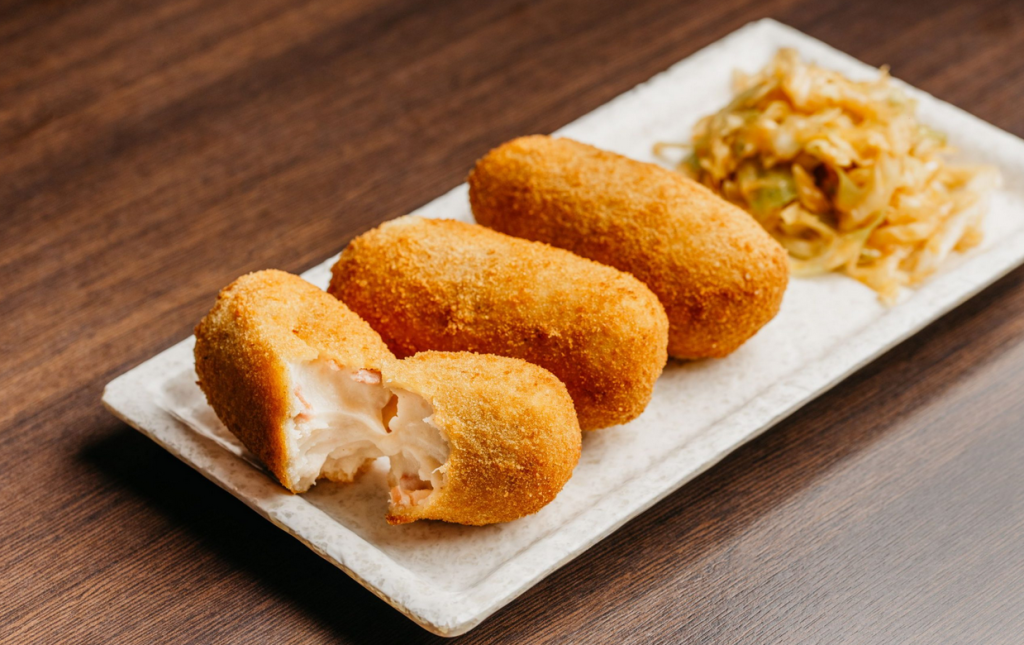 Here are our 7 recommendations of lunch spots you don't want to miss in Granada. We hope this list will help you to enjoy and taste Granada. And now it's your turn to choose, so what are you waiting for?
Needless to say that you can also enjoy these options for dinner too!
Now hungry to explore Granada after a delicious feast, click here to choose among different activities, tours, and experiences.