Undoubtedly, gastronomy and tapas are a crucial part of Seville's culture. So, here is no trip without trying out the amazing tapas Seville has to offer. You will find out about some of the prettiest and most famous bars to taste a wide range of tapas. Ready to embark on a culinary trip?
But it is not only about food and drinks as Seville is a historical city with numerous monuments and tourist attractions as well as a lot of cultural aspects like a flamenco show. Not Just a Tourist offers you a list of the 8 best places for tapas in Seville. Let's start!
1. Bodeguita Romero
Firstly, and located in the heart of Seville, Bodeguita Romero is a tapas bar that serves a traditional tapas menu. Owned by the same family for over 70 years, this tapas bar prepares some of the most popular and traditional tapas. Its stools, dining tables and white tiles represent the quintessence of a traditional tapas bar in Seville.
Here, you will be able to discover many varied tapas. So, you could order: solomillo ibérico (Iberian steak), berenjenas con miel (eggplant covered with honey), tortillita de camarones, boquerones fritos (fried anchovies) or jamón ibérico de bellota (Iberian bellota ham).
Of course, there is no lunch or dinner without a drink. For that reason, you could choose from their wine or drink menu. Try the local beer or the well-known tinto de verano, which is not the same as sangría. You will gain some respect if you order a tinto de verano instead of Sangria. You can have a look at their menu here.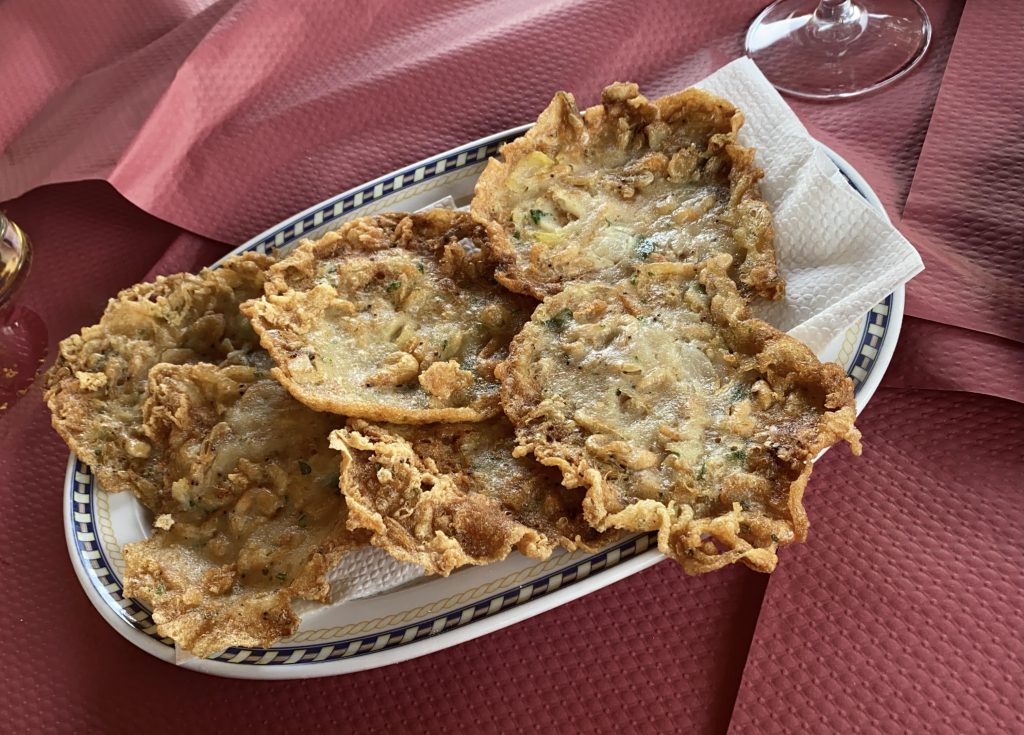 2. Malvaloca
In the second place, we have the Malvaloca tapas bar! Located in the Plaza de la Encarnación, this tapas bar offers a wide range of traditional dishes.
So, you could taste some of their great specialties. Order their crispy and homemade croquettes or their traditional Russian salad with potatoes, and mayonnaise. However, if you are a meat lover, you could opt for pork tenderloin with whiskey cream and Spanish ham chips. You could also taste the typical and vegetarian Cordovan salmorejo. Delicious! Reason enough to add it to your list of the 8 best tapas places in Seville.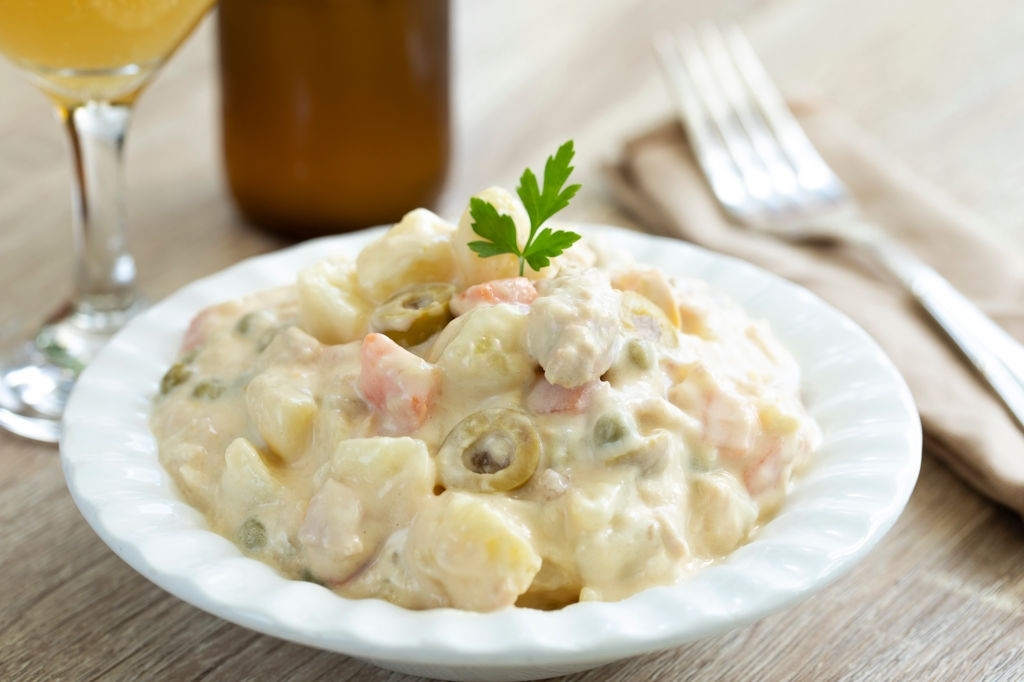 3. Bodega Dos de Mayo
Thirdly, we have… Bodega Dos de Mayo! Situated in the Plaza de la Gavidia, it is centrally located and far from the touristy area. Nowadays, they serve all classical and traditional Andalusian dishes. Their low prices and high quality of the food here as well as a very welcoming vive that waiters have makes them one of the 8 best tapas places in Seville! We are not inventing it, we just say what all its visitors have reviewed during all this time and what we would go ourselves if we have friends coming over to visit.
The questions might be, the grilled fish or the prawn skewer? Or maybe you prefer some meat? So, check now its menu to discover the tasteful dishes they prepare.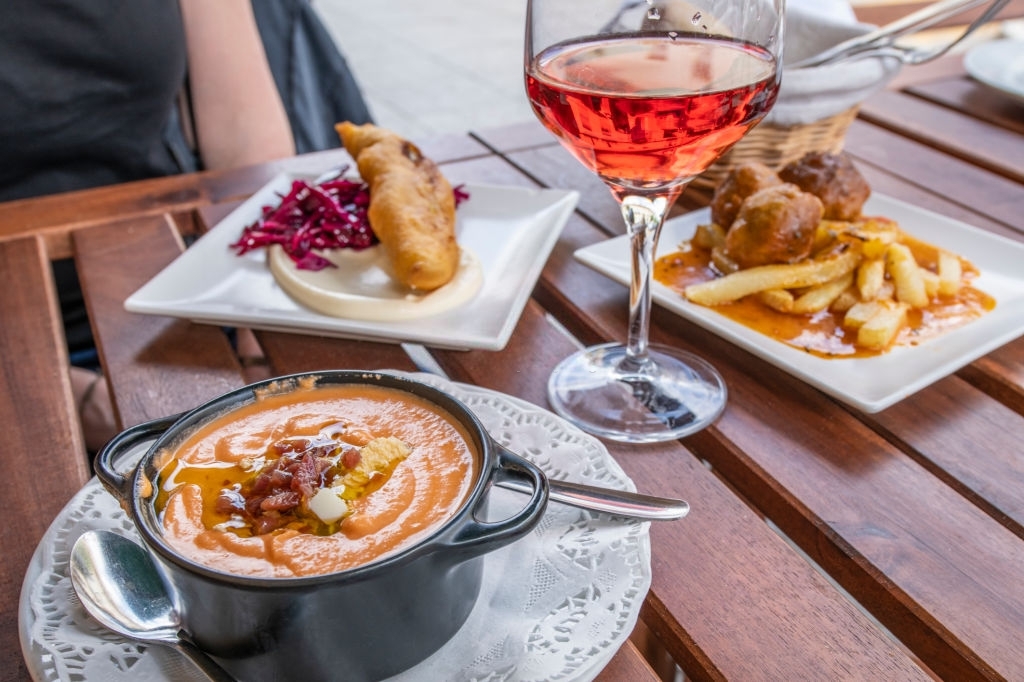 4. Duo tapas
Considered one of Seville's most popular tapas bars, Duo Tapas is located in the Alameda area. Its terraces, as well as its environment, can be the perfect plan for lunch or dinner. If you are looking for something different, this is your place! Here you can find dishes such as pollo al curry or solomillo de buey. The attentive service and its magnificent presentations make Duo Tapas one of Seville's best 8 tapas places! The prices can be on the higher side a bit but it is worth a try.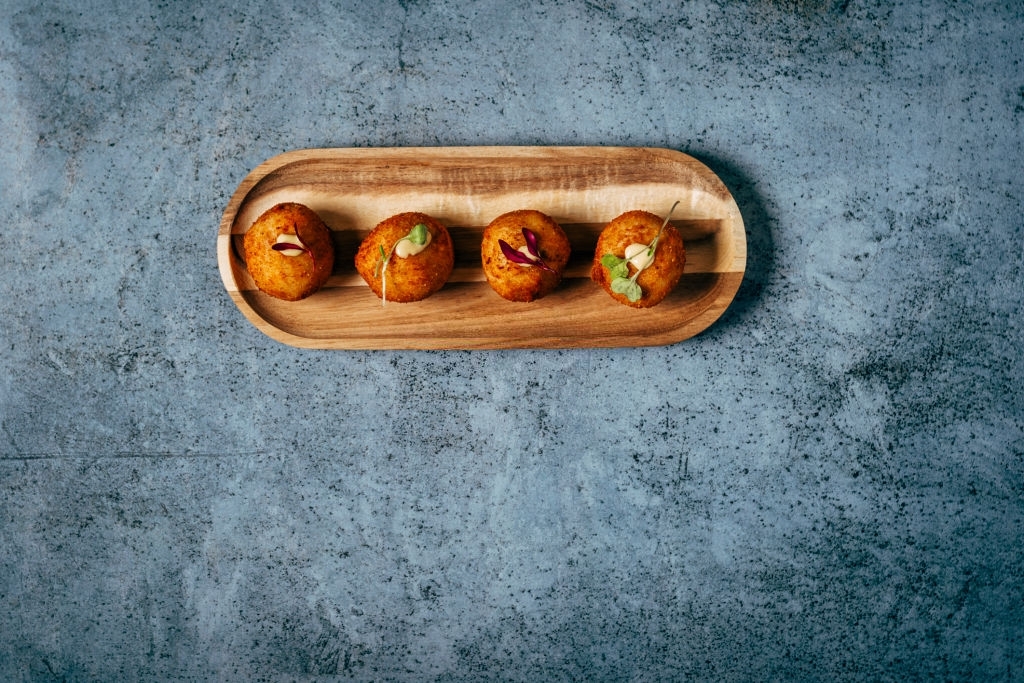 5. El Pintón
Although it's more of a real restaurant rather than a tapas bar, El Pintón is our fifth option! In this tapas bar, the sunlight streams into its painted baroque tile walls. Decorated with minimalist furniture, this chic bar will surely delight you with its classical tapas. Its unusual tapas menu, such as Iberian beef or risotto with smoked cheese, will make your test buds discover new flavors!
We strongly recommend you to try their cocktails. What about tasting some delicious tapas while drinking red vermouth or a cosmopolitan?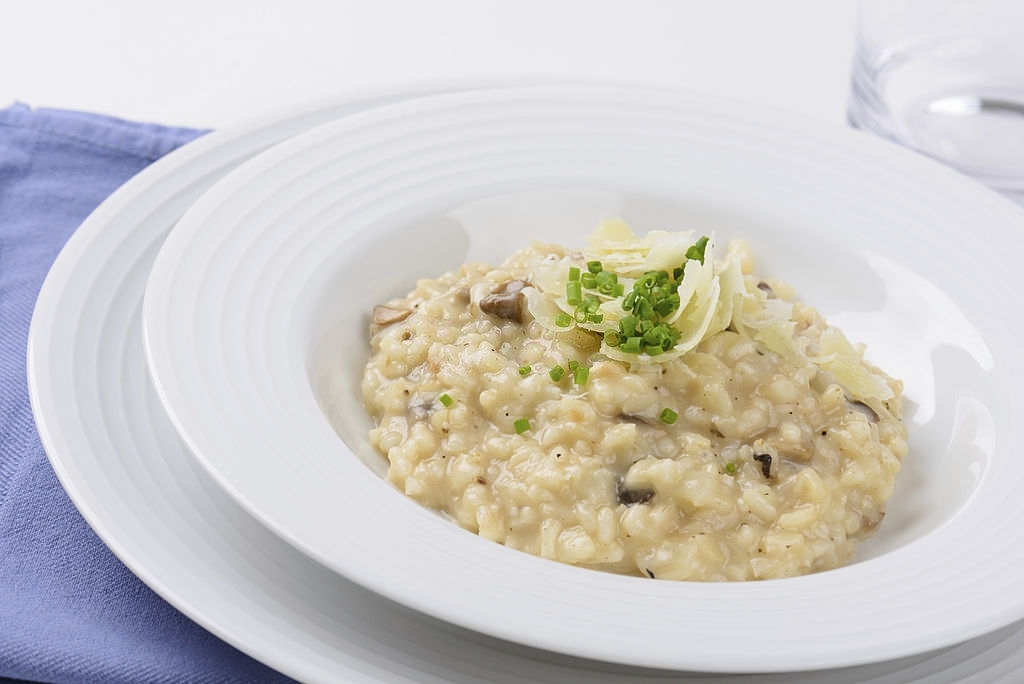 6. La Gorda de las Setas
Considered one of the 8 best tapas bars in Seville, La Gorda de las Setas is located in the Plaza de la Encarnación, next to the Metropol Parasol. Undoubtedly, its great meals and quality-cost relationship are impressive. They offer some vegan and vegetarian options so that it's all about preferences!
Here, you could taste some less expensive tapas, such as patatas bravas or lomo al whiskey. Add a few euros more and enjoy a tasty and healthy tataki de atún. Delicious!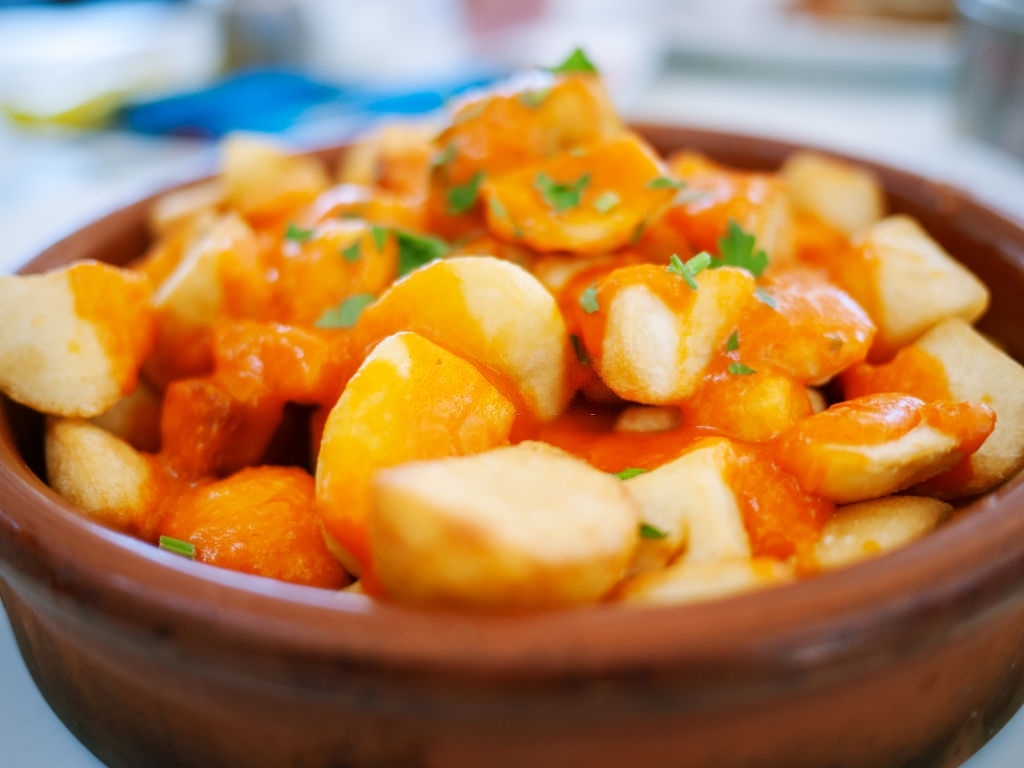 7. El Rinconcillo
On the other hand, El Rinconcillo is the oldest tapas bar in Seville. Many visitors mention it as a must-stop in Seville. This tapas bar has an extensive tapas menu where you can find different dishes. So, you could taste from homemade croquettes or marinated bonito fish to gazpacho or avocado tartare.
However, if you prefer a full menu with some typical dishes, you could also choose between the main ones. What about cooked spinach with garbanzo beans or Mediterranean-style sea bass?
But, are you a sweet lover? Ask for delicious desserts and indulge yourself!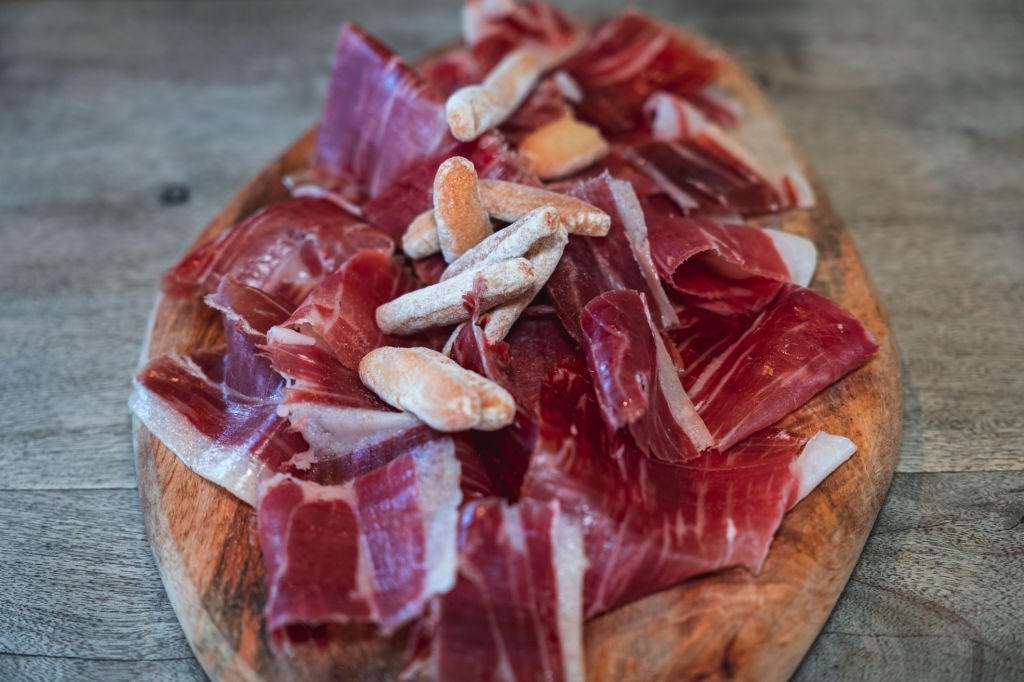 8. Casa Cuesta
Casa Cuesta is located in Triana's district. This beautiful bar with high ceilings and vintage posters is, undoubtedly, one of the 8 best tapas places in Seville. Would you like to taste some of the classical Andalusian tapas in the local neighborhood of Triana? Your trip to Seville will not be completed without ordering and tasting tapas, such as the well-known Spanish omelette or "Tortilla de patatas". In this amazing tapas bar, they serve it with a special whiskey sauce. Delicious!
You can also try the local beer, Cruz Campo or Alhambra from Granada, or indulge your palate with a refreshing famous Sherry that in Spain is known as Manzanilla or Fino. Make sure to order seafood, pigs cheeks. If you are vegetarian the "pisto" is undoubtedly a good option.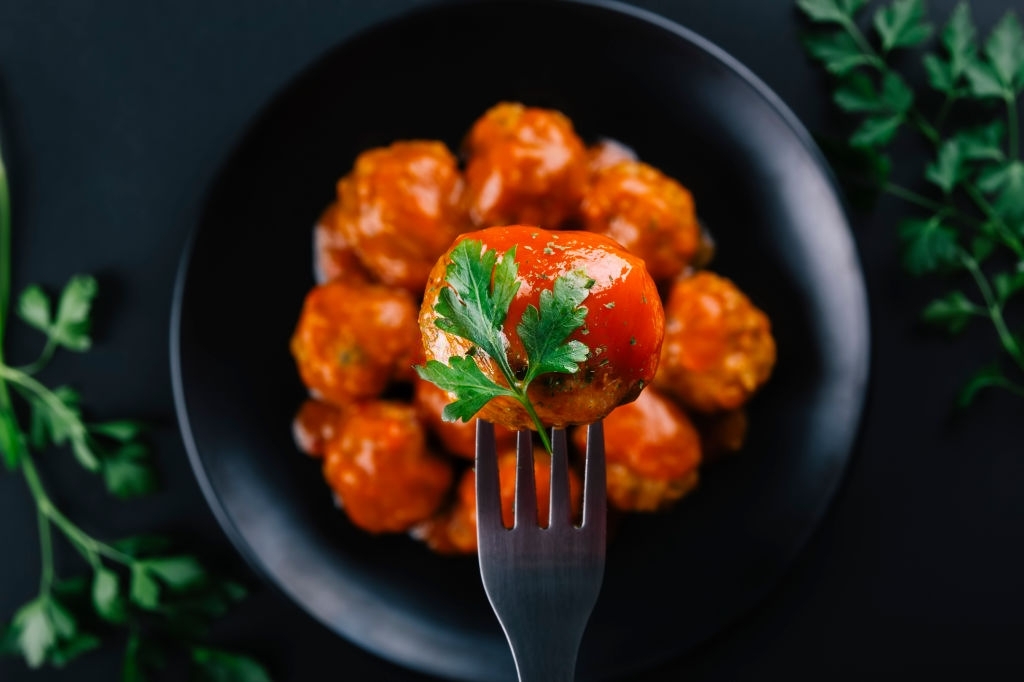 So, if you simply love food and want to know more here are some other ideas for your to explore:
Now that you know all these bars let's face the truth- it is best to take a tapas tour and let the experts show you the real flavor of each bar. Join the Triana's tapas tour to be delighted with delicious traditional tapas in the Gypsy neighborhood of Triana. Then, cross over the river and head to the bohemian neighborhood of Alameda to take the Off the Beaten Path Tapas tour, an interesting place to discover modern tapas.
But, if you are looking for a great birthday idea or a special event, book this unique flamenco and tapas evening. You'll be delighted by your specialized host who is a real flamenco artist. However, do you prefer to meet locals and enter a humble local home and Eat at home? Do you like cooking and taking local flavors of each place back home? So, sign up for this hands-on Tapas Cooking Class. Let's enjoy the real Sevillian experience!