So you've already booked your flight to Seville and maybe even a couple of really cool activities like tapas and flamenco tour or Private Guided Visit of Alcazar and Cathedral.
But you are still missing the accommodation part. That is why we created a list of the best neighbourhoods to stay in Seville. Whether you are on a romantic getaway in the city or on a party weekend with friends, hopefully, this guide will help you decide where to stay in Seville. We hope you like it!
Where to stay in Seville : Top 4 neighborhoods
1. Santa Cruz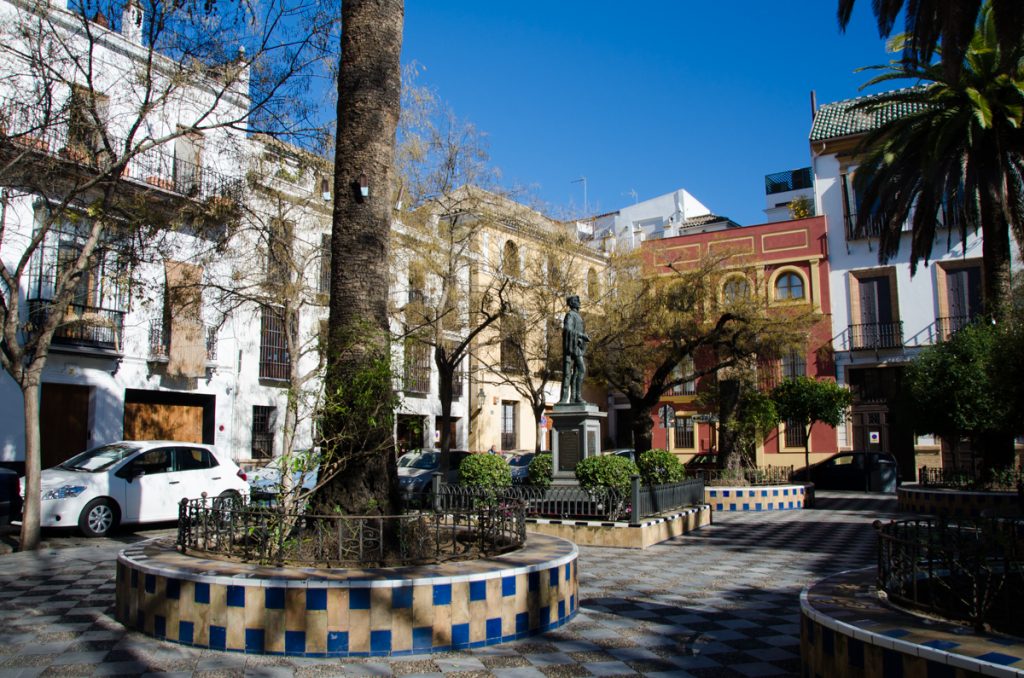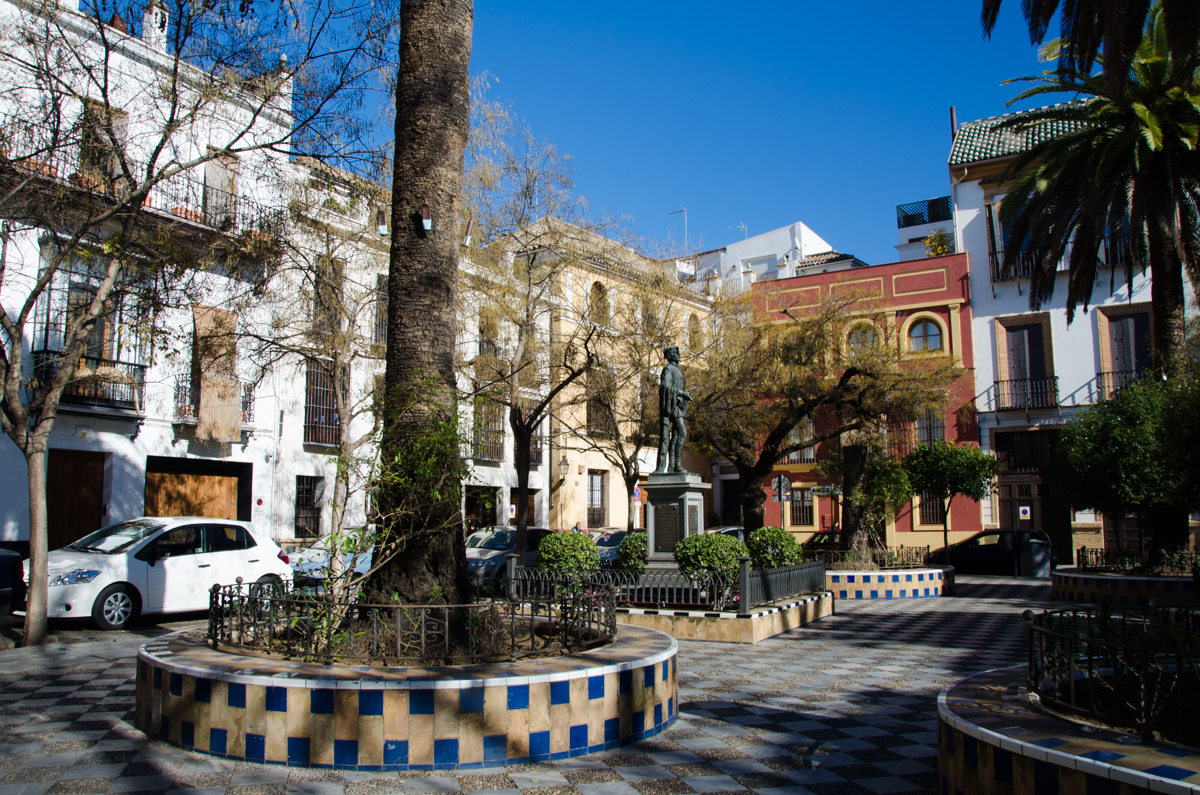 Deep in the lanes of the Barrio Santa Cruz neighborhood is the former Jewish Quarter Seville. The district dates to Medieval times and is more compact than other Seville neighborhoods. Although the area is a hotspot for tourists, it feels genuinely like a local, upper class neighborhood with tucked away squares and lovely gardens.

Santa Cruz has many fantastic hotels where you can stay. This neighborhood is probably the best choice for families.  5 minutes away from the main attractions like The Real Alcazar or Cathedral, this hidden location is perfect if you wish to stay somewhere close to the city canter.
This place it is however very touristy and unless you know where to go, most of the restaurants are not that great and mostly overpriced.
2. Triana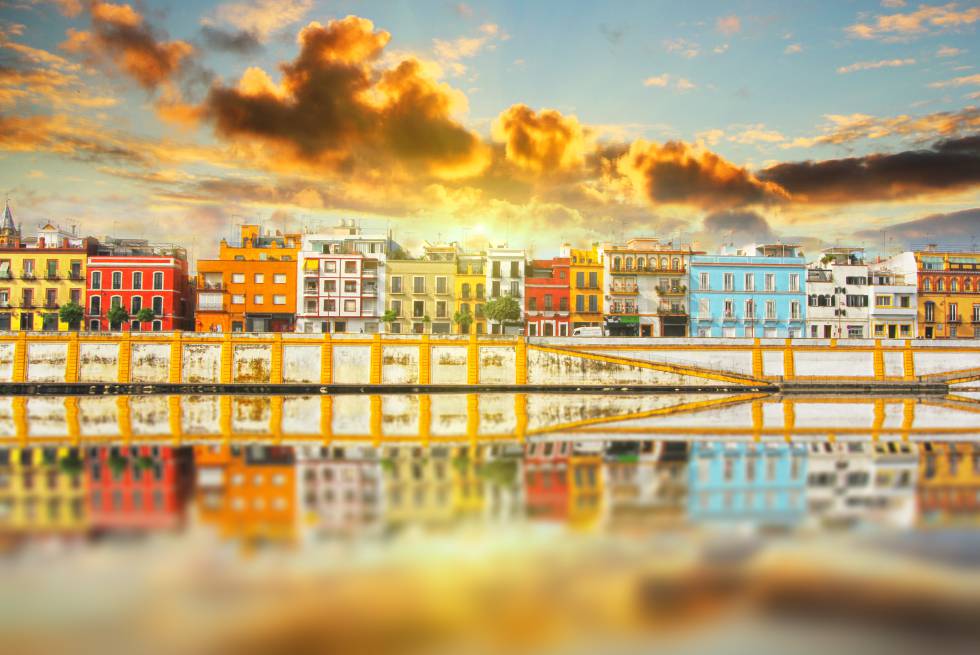 Once home to the Inquisition Castle (Castillo San Jorge, at the foot of the Triana Bridge) and the poor fisherman and gypsy of Seville, Triana is emblematic. Quaint homes, tile for miles and churches are Triana's crown jewels, and it's become a favorite among foreigners because of its bustling market and charm. Some of the city's most beloved bars, shops and even pasos are here, and the view from the river-flanked Calle Betis is gorgeous.
Triana is a perfect choice for anyone that would like to get a bit more local experience, with the location still being convenient and accessible. Another great pick for families, but also backpackers. Food choices in Triana are fantastic, with many old and traditional tapas bars in the area.
3. Alameda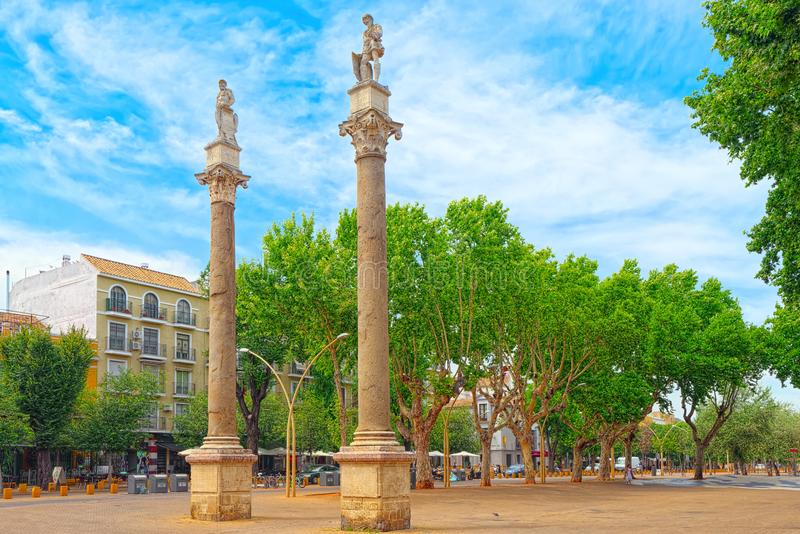 The district of Alameda one of the trendiest and most sought after places to live in Seville. By day, families commune on the plaza's pavement park and fountains. By night, botellones gather around the hip bars and vegetarian restaurants.
Alameda is full of hostels and budget accommodation. Is definitely the best place to stay for young people and backpackers. This neighboorhood never sleeps! It is the best location to choose if you are coming to Seville with your friends for a fun holiday. Just like Triana, Alameda got many fantastic restaurants and bars in the area.
4. Seville Centre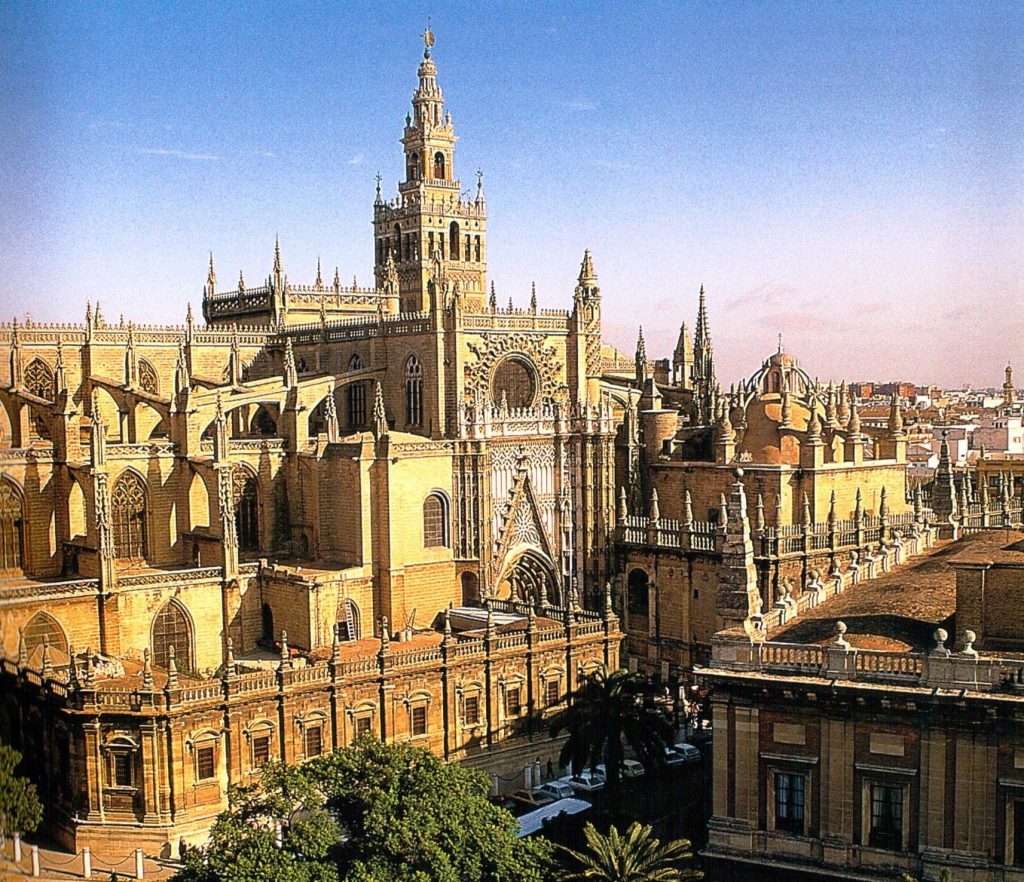 Dominated by the world's largest Gothic cathedral and other Seville top attractions, the Central Seville district has the most touristy feel to it. Restaurants with English menus and a long line of horse drawn carriages are a mainstay in Seville Central.
This area due to the central location can be a bit pricey compared to other neighborhoods. It is definitely a great choice for anyone that wants to be close to a city center, or perhaps is only coming to Seville for the weekend and wants to make sure they manage to see all of the main attractions.
Choosing the right place to stay while going on holiday is one of the most important bits while planning your trip. We hope this guide helped you with finding the best neighborhood to stay. Now is time to pick a hotel – take a look at our guide of the best hotels in Seville, to plan your next step!