Is it your first time visiting Seville, and you have heard about bullfighting? Like many other tourist attractions, bullfighting becomes really important as part of the cultural and intrinsic aspects of Andalusia.
If you always dreamed about learning more about its history, discovering some of its secrets, or you just want to find out which places you should visit this post can give you a good idea.

Seville is the cradle of bullfighting, and you will have the possibility to attend a bullfight during the year, especially during the April Fair. Although nowadays opinions differ about bullfighting, most Sevillian people strongly support this deeply rooted tradition. Love it or hate it it is still a major part of the identity of Seville.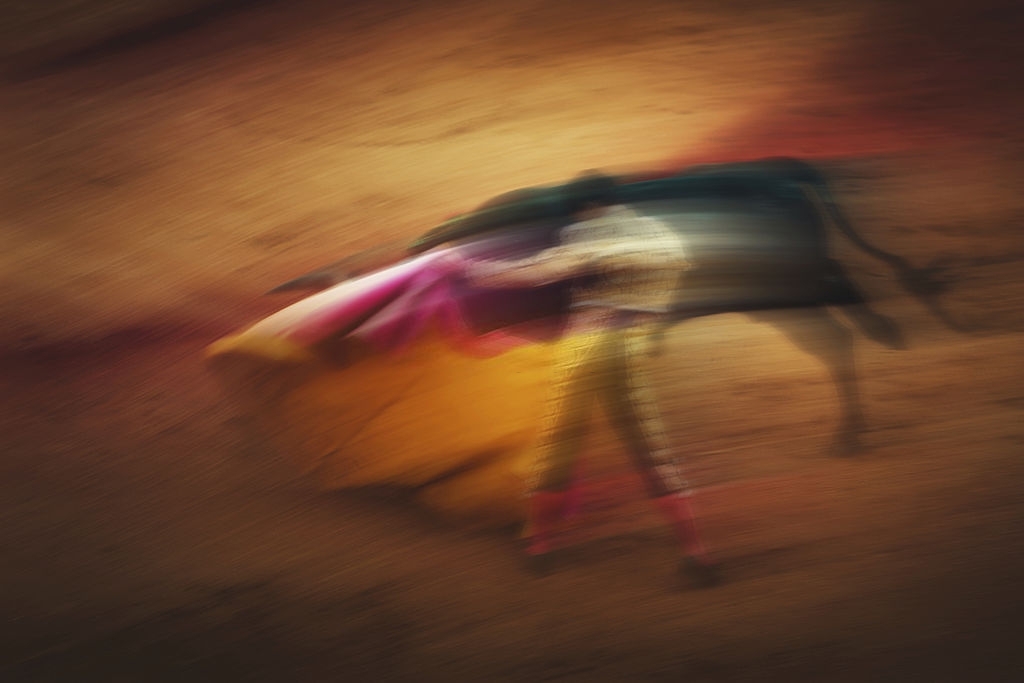 Where you can attend bullfights in Spain?
Even though bullfighting is famous around Spain, it is more typical to find it in the South. If you travel to Andalusia, you will surely discover that bullfighting is pretty frequent and that you could attend a bullfight during the year. However, probably in the rest of the country, or at least, in the majority of the regions, it will be less frequent.
If you have already decided that you will come to Seville, take note of the information we will give you in this post and enjoy bullfighting in Seville, Spain.
Seville's bullring
In Spain, you will easily find some well-known bullrings. However, Seville's bullring is among the oldest ones in the country and also one of the finest. Don't you know the name of the bullring of Seville? Although it is quite long, the real name of the bullring is Real Maestranza de Caballería in Seville. People often shortens it to Maestranza bullring.
Did you know that one of the largest worldwide festivals takes place in Seville every year during the April Fair and it was all about selling cattle?
Built-in the 18th century, the oval arena can accommodate 13,000 spectators. However, it gets sold out each time there is bull fight.

Bullfighting history
As we previously said, bullfighting has been part of the Andalusian culture since Roman times. It has been proved that while Almohad caliphs ruled in the 12th century, bullfights took place and were recognized as a real spectacle. Considered the precursors of what it is today bullfighting, at that time the bull was released in the town or a square as it is done nowadays. But do you know who was the person who first fought a bull? It is told to be a man from Ronda who did it. Since that moment, some of the greatest practitioners were local men.
Have you heard about Juan Belmonte? Have you ever seen his statue on the famous Triana bridge? He is one of the most famous bullfighters or Toreros.
Born in Triana, he had an extraordinary career, and nowadays, he is recognized as one of the best bullfighters of all time. He also had to face the success of some other bullfighters during what was known as the "Golden Age".
Modern bullfighting indeed has nothing in common with what was at its beginnings. Done to celebrate births or weddings, this type of bullfighting consisted of mixing military bullfighting exercises while on horseback. Today, it has nothing to do with it.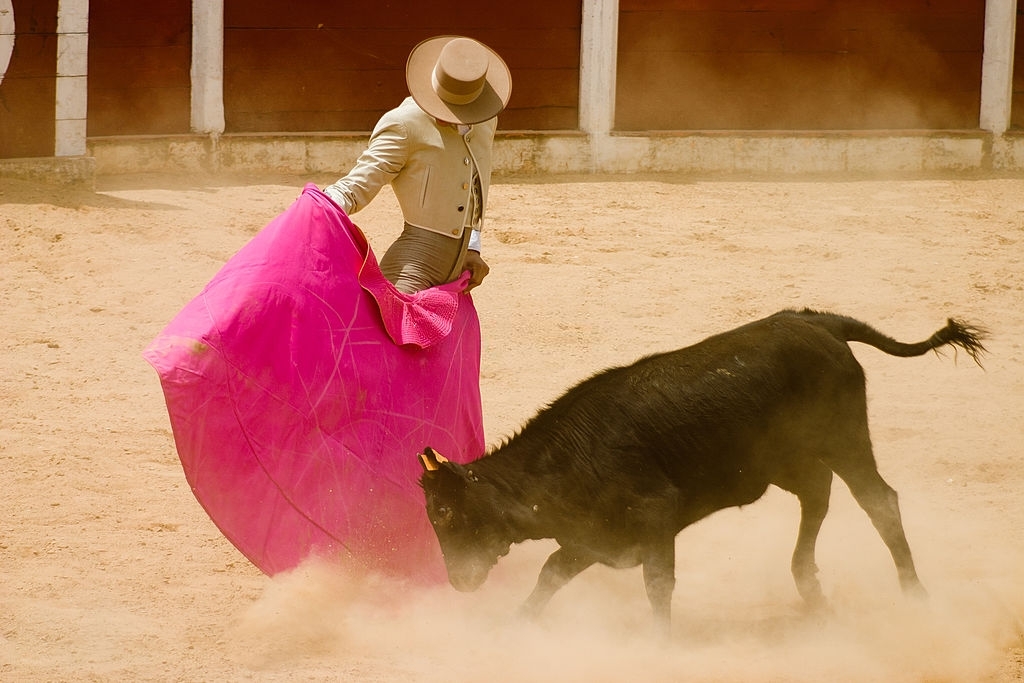 Bullfighting Festivals and Events in Seville
In Seville, the best time of the year to attend a bullfight is during the April Fair and in September. If you are travelling to the city at that season, make sure to check how they are going to take place and which is the schedule. The dates can vary from year to year depending on the circumstances and also on Semana Santa (Holy Week). But, if you are planning to come during April or September, we can assure you some good bullfights in the Real Maestranza.
Tickets for bullfighting in Seville
Taking into account that bullfighting is a key aspect of Andalusian culture as well as one of the top tourist attractions to visitors, we strongly recommend you buy your tickets in advance to avoid having to wait long queues. You can buy it online on the following website choosing your seats.
Pay attention! During the April Fair, tickets sell out very quickly. So, remember to purchase them early! However, if you are not tech-friendly, you could always buy your tickets before the event outside of the bullring, but…they will cost you an arm and a leg!
If it is your first bullfight, you should know that there are different sections in the bullring, some of them situated in the shaded part, and others in the sunny one. The ones located in the shaded tend to be more expensive; however, it depends on the season and on the time of the day.
Don't you know how much time a bullfight lasts? It can vary, but around one hour and a half or two hours and a half. Usually, there is a main Torero and Toro (bull) and some younger ones to warm up and add to the show.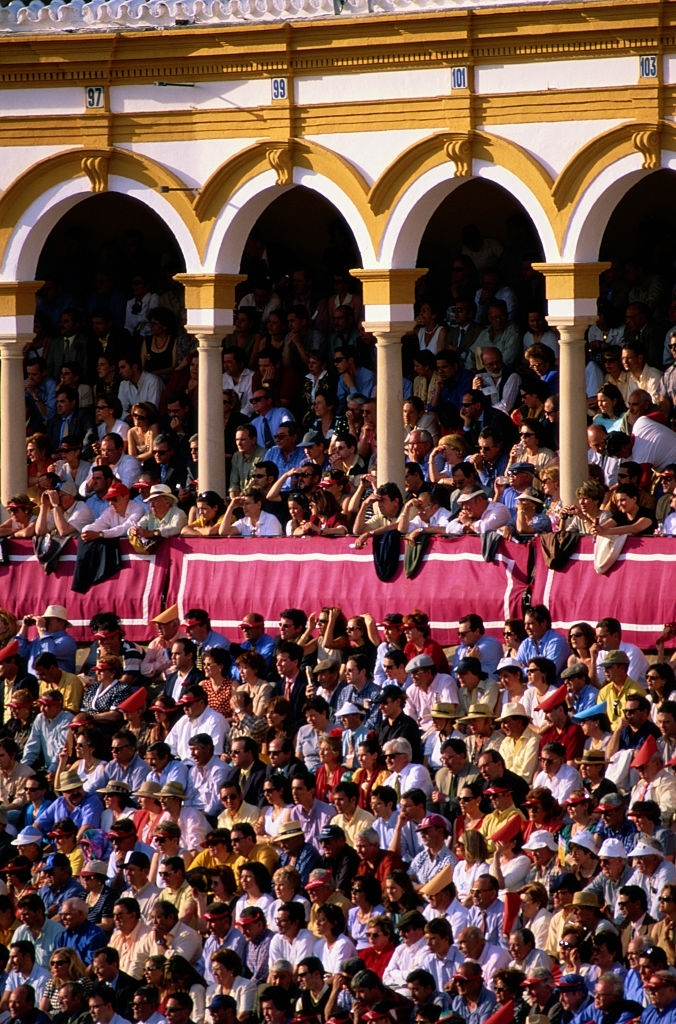 Museum of Bullfighting
Is it your first time attending a bullfight in Spain, and you are a bullfighting lover? Or are you against bullfighting and animal crulty just like we are. Still, we strongly recommend you to visit the museum of bullfighting. For us it is more about an entire ancient tradition and a cultural expression.
Bullfighting museum? Yes! There is a museum, and you don't have to walk a long way. The museum is in the Plaza de Toros (bull ring). Among other things, if you finally decide to have a look at the museum and enjoy it, you could see some paintings about bullfighting. Furthermore, in the museum, there are also a great variety of objects that reflect the history. Moreover, you will see the evolution of bullfighting and bullfighters. You would also learn about all the famous bullfighters. You will be also able to talk with any Spaniard for hours since they are a celerity and are respected widely.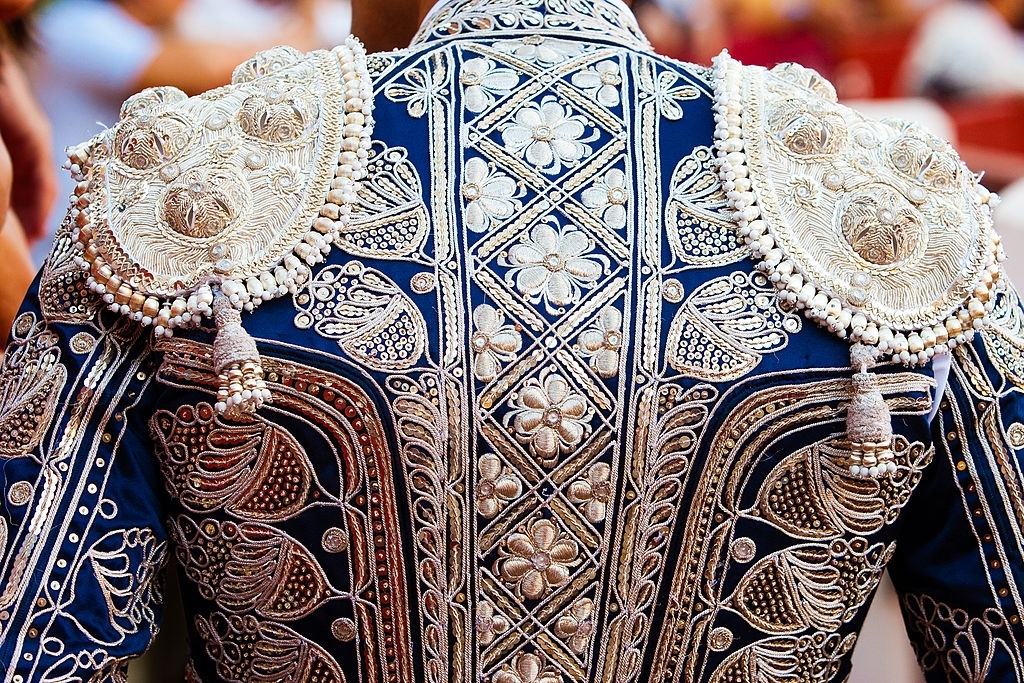 How to complete a cultural trip in Seville
Apart from bullfighting and its history, there are many other things to do in Seville.
If you have little time in Seville and want to see it all, start with a panoramic walking tour. You will enjoy the most iconic monuments of Seville. You could admire some great views from different viewpoints and visit the most well-known places in Seville. Take also a deep dive into an ancient history dating back to more than 2000 years!
You will surely fall in love with the Alcazar Palace and the Catedral. Don't forget to visit the old Jewish quarter, the infamous Santa Cruz.
And after a day well-spent with the bullfighters and majestic Gothic cathedrals what do you think about ending the day with a flamenco show and a delicious tapas tasting? You will learn other traditional aspects of the Andalusian culture. You will also devour some famous tapas, such as gazpacho, tortilla de patatas, solomillo made out of the best quality organic Iberian pork. But, back to where we started a delicious Rabo de toro (oxtail) that sometimes comes fresh from the nearby Bullfignting ring?