Presents, decorations and parades are all well and good, but I think we can all agree that food is the best part of Christmas. Every country has its own food delicacies that encapsulate festive magic. It's no surprise then, that with its excellent culinary food scene, Spain leads the way for sweet treats. In this list, we'll explore the Christmas traditions in Southern Spain that taste the best. From Seville to Cadiz, you'll be fully prepared to visit a Christmas market and choose delicious delights that you'll forever associate with a truly Spanish Christmas.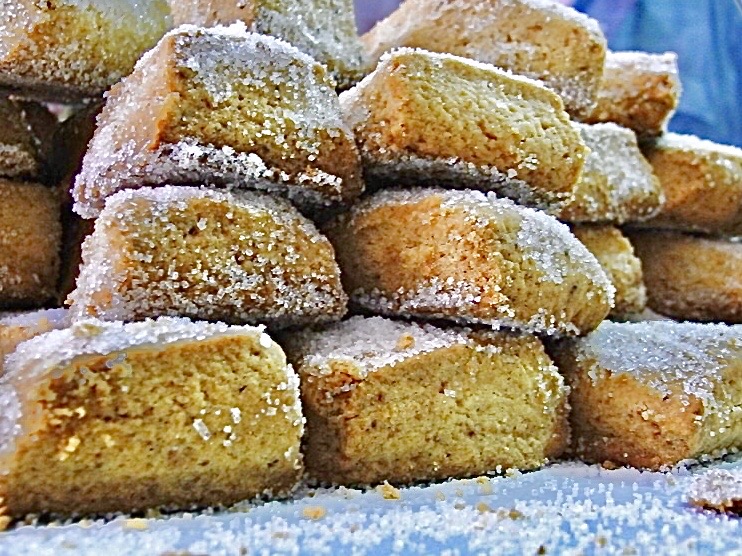 Convent Sweets
This is one of the most unique Christmas traditions in Southern Spain. A traditionally Catholic country, there are many covenants throughout Spain. Around Christmas, the nuns make Christmas sweets and cakes with ancient recipes dating back to the Roman and Moorish times. You then have the chance to purchase them with the convents. This is a special chance to try something intimately connected to Andalusian history and religious culture. It also supports the nuns by providing them with financial income and ensures that a traditional Christmas custom is maintained. Favourite sweets include mantecados, magdalenas and pestinos. This tradition can be found across Southern Spain, but Seville is perhaps the best choice to visit due to the large number of convents that can be found within the city.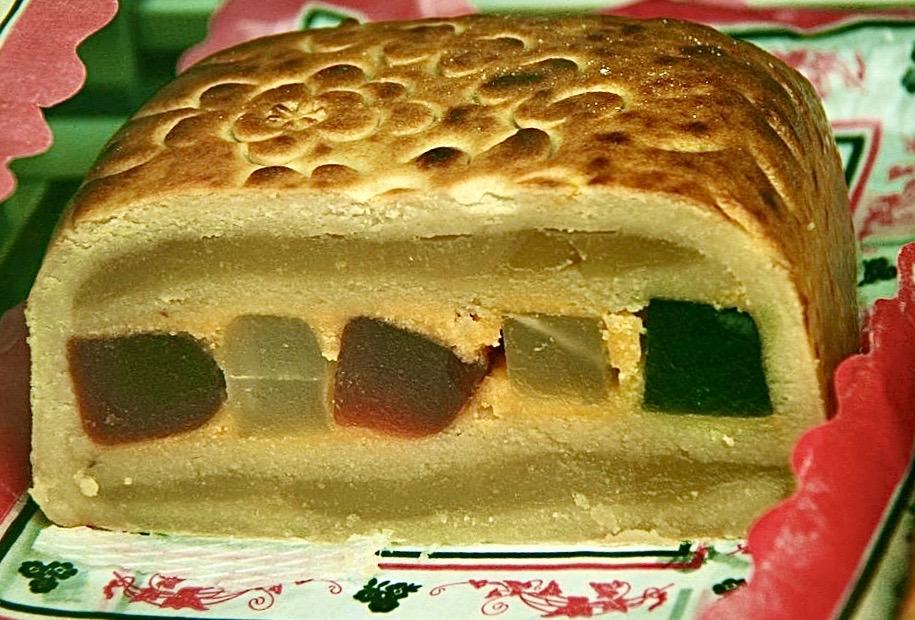 Pan de Cadiz
Pan de Cadiz originates from (you might have guessed it) the naval port of Cadiz. Although it's called 'Cadiz Bread', it has a sweet flavour and sticky texture. Its marzipan base is filled with varying different ingredients, including candied fruit, ground almonds, sweet potato and candied yolk. The pastry chef Antonio Valls Garrido brought this recipe to life in the 1950s and with its rich and creamy texture, it has been a firm favourite for the people of Cadiz ever since. You can visit Cadiz and purchase the sweet bread around the festive season or you can buy it online.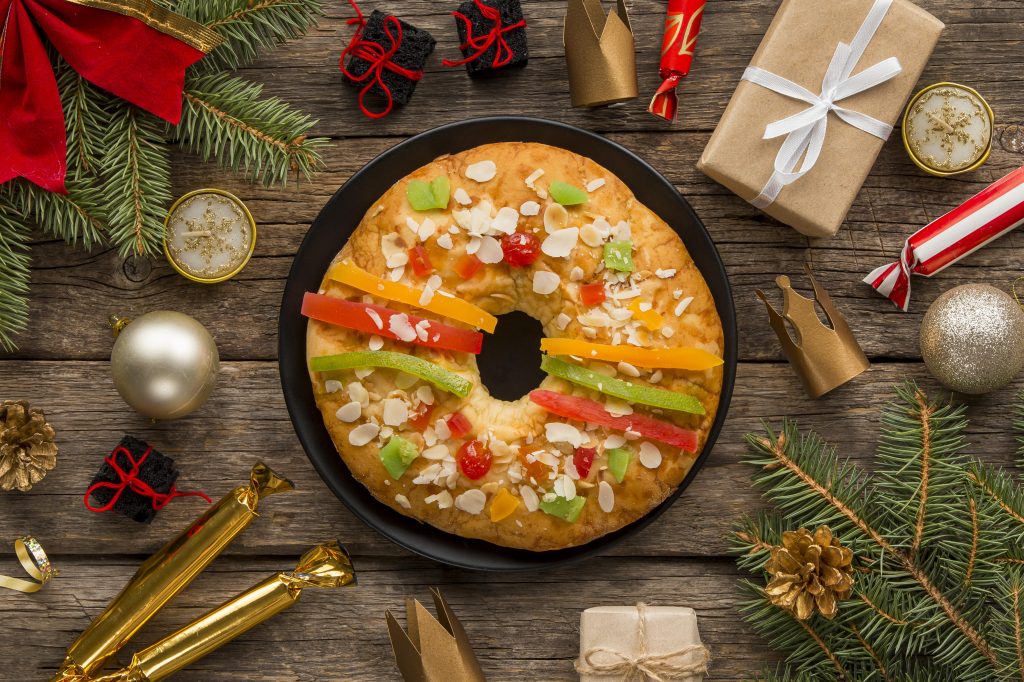 Roscón de Reyes
The Róscon n de Reyes is one of the most popular festive cakes in Spain. Traditionally, it is served on January 6th, known as the Three Kings Day. Although it technically follows after Christmas Day, it is still a hugely evocative image of the festive period. Made of sweet dough, it is shaped like a giant donut and adorned with candied fruit.
However, this isn't your standard or simple cake. Inside, it's usual to find a ceramic figurine of a king along with a dried bean. Tradition dictates that whoever finds the bean must pay for the Róscon and the one who finds the King is crowned with the fake crown. The crown is sometimes also hidden in the Róscon. Have you ever heard of a cake this fun? Róscon is hugely popular in Almeria, in the east of Andalusia and can be found in most bakeries and supermarkets around Christmas. If you want to have a go at making it yourself, try this recipe and bring a little bit of Spain into your home this year.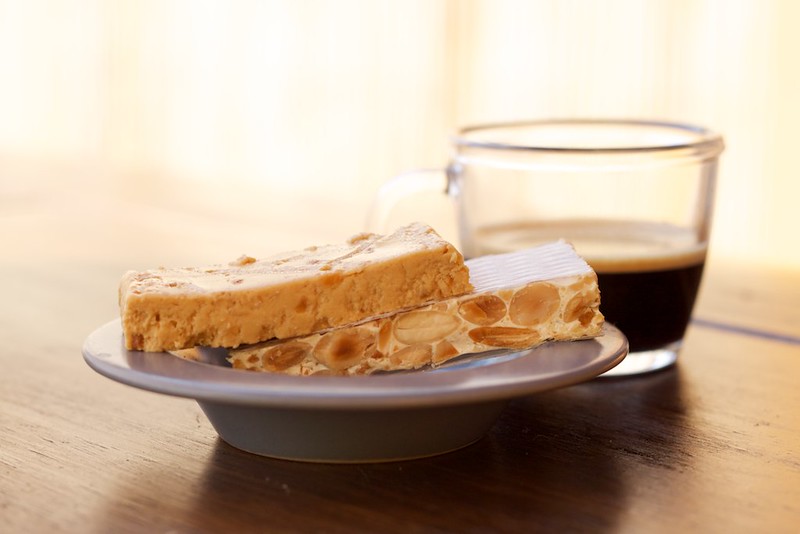 Turron
Turron is a hugely popular nougat confectionery made from honey, sugar, egg whites and toasted almonds. Although, you can find shops in Southern Spain that make and sell turron all year round, it is mostly eaten at Christmas. Taking a wander around Seville, you'll find the supermarkets packed with turron and it's the ideal treat to give to friends and family. Whether you prefer it brittle or soft and chewy, this one will be a firm favourite! If you do visit, make sure you drop by a store to watch the turron being made with the traditional methods that date back to the 15th century.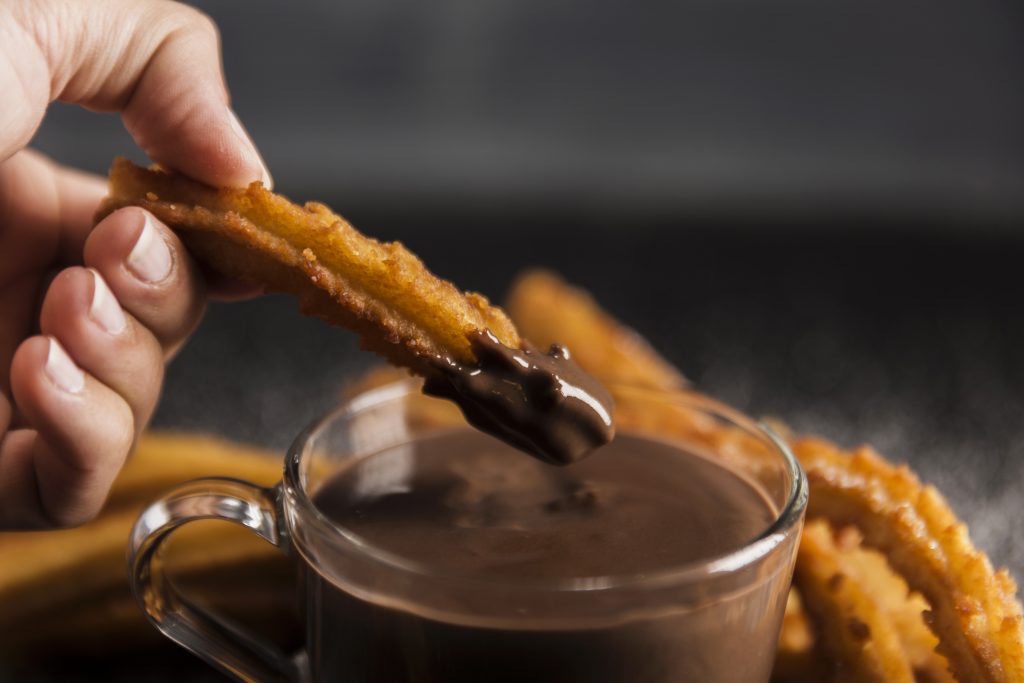 Churros
Last, but by no means the least, is perhaps Spain's most popular treat for those with a sweet tooth. If you've ever travelled to Spain, you'll know that churros are eaten all year. Particularly, as a Sunday morning treat. However, churros are also a luxury indulgence in the festive season and you'll find them dotted throughout the Christmas markets. It's also a Spanish tradition to eat churros and chocolate on the first of January, or occasionally after celebrations have ended on New Year's Eve. Why not try an adopt this tradition yourself, by following this recipe at home? What better way to bring in the new year than this deliciously satisfying custom?
We hope you've learned a lot from these Christmas traditions in Southern Spain and that you feel inspired to try them for yourself. Although this year it is not easy to travel, we hope we will be able to give you a warm welcome soon. Contact us for help planning your trip, especially as we know all the good spots for the best churros! 
Written by Rhiannon M.